Small bedroom design is a challenge that many people have to deal with. The space seems so much smaller than it actually is, and you feel like there's no room for anything. But we're here to tell you that small bedroom design doesn't have to be difficult or stressful! Read on for some helpful tips from our interior designers on how to make your small hdb bedroom liveable and homey!
Here are tiny small master bedroom design in singapore ideas that will help you learn how to maximize space in a small bedroom.
1. Light and bright decorating ideas to make small rooms feel bigger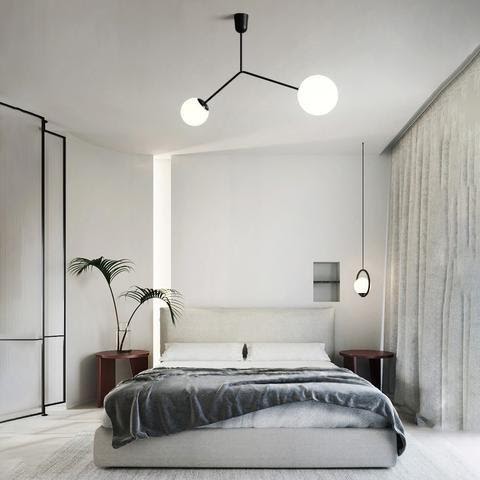 There are a lot of benefits to painting your bedroom white. White paint makes the room feel bigger and brighter than any other color, because it doesn't show dirt as much. It also creates an airy atmosphere that feels more like its own little space in the house for privacy or relaxation. If you're worried about having too many whites all together, be sure to add different textures such as patterned throws or bedside lamps with metallic finishes so they don't look cold!
2. Cozy corner bed for small spaces
Sleeping in a cramped bedroom can feel difficult, but there are many ways to make the small space more aesthetically pleasing and functional. One way is by centering your bed against one of the walls. Tucking it close will create an intimate sleeping area which feels warm and cozy without making you miss out on any valuable floor space. If this feels too much like living off-campus during college or grad school, try adding two headboards so that they touch each other at both ends forming a corner system! This subtle design change can turn your room into something designer chic for as little as $50 – not bad considering how beautiful it makes everything look!
3. Slim headboard and bed frame to increase small bedroom space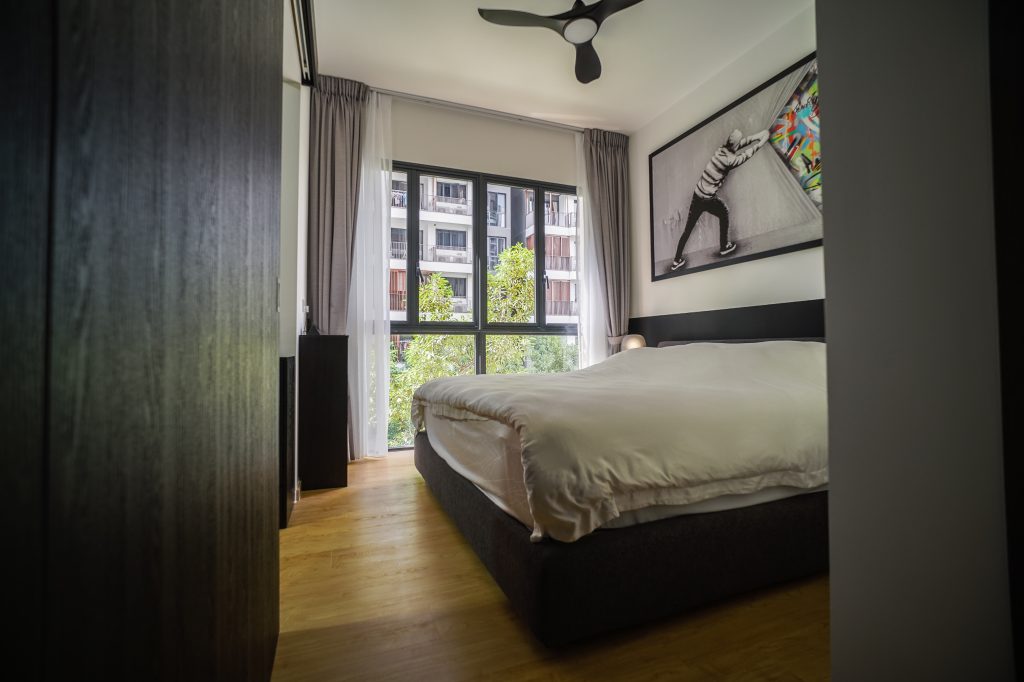 A few inches of extra space can make a small bedroom feel like an extravagant master suite. Make your bed the center piece in this room by getting rid of that footboard-style frame and replacing it with a simple modern platform style to finish off all those hard work you've done up until now!
4. Minimalist style for a small master bedroom
Your small master bedroom is too cramped with all the furniture and accessories in it. Simply, pare down to your favorite essentials by removing any unnecessary pieces of furniture or decorations. The focus of this space should be undeniably on the bed, so keep anything else out for now until you get a bigger place! If you have an empty wall that needs decorating before then though, just hang up some sleek built-ins; they'll provide ample storage while looking like nothing's even there – creating a cozy sleeping nook without taking much room at all!
5. Mirrors can make a small bedroom look bigger
Mirrors are a great way to make small spaces seem bigger. Positioning mirrors in strategic spots, such as near the window or on an empty wall, can create the illusion of greater space and light. Check out this easy technique for incorporating a large mirror into your design: Find an average-sized body length full-length mirror (approximately 43 inches tall) and lean it up against one side of your room's farthest corner from where you will be standing when looking at yourself in reflection – no holes needed! However, if desired add adhesive backing with strong glue like Loctite Super Glue Gel Control before placing onto surface
A few things that may help set off more natural lighting is by adding some plant life along shelves next to your window, as well as some artwork/decorations that are bright and playful in nature. In addition to this, try adding a small rug or area rug of your choice for more decorating ideas to create an even cozier living space!
6. Storage bed Singapore for storage under the bed
You've got a lot of stuff. You might not know where to put it all, but that doesn't mean you should let your bed suffer with cluttered drawers and shabby looking decor. Give yourself some storage bed singapore for space, when shopping for the perfect bed frame by considering one with built in under-bed drawers or bins (or make use of milk crates). And don't forget about color! If there's anything we love more than new furniture, it's finding creative ways to give old items new life through fresh paint jobs – like mixing patterns on bedroom curtains made from fabric scraps left over from other projects.
7. Bold wallpaper for very small bedroom ideas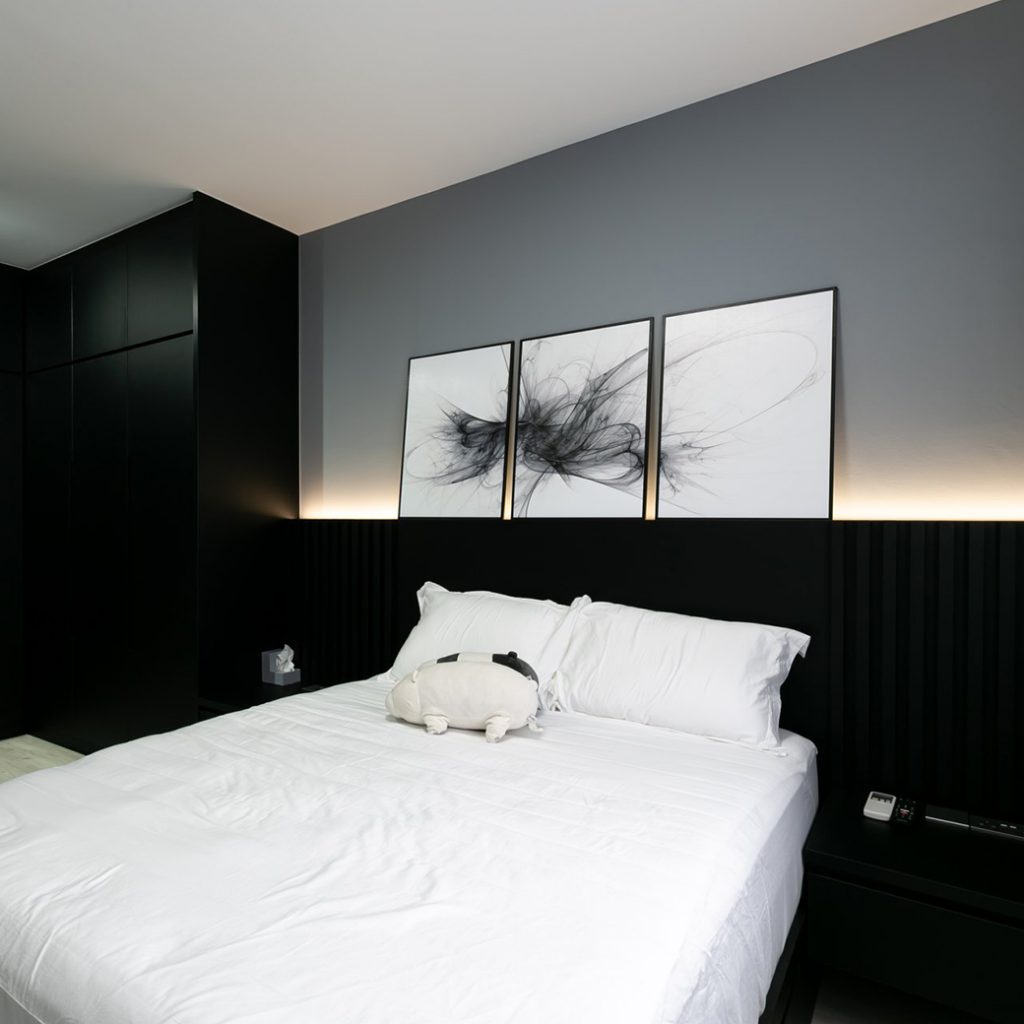 Wallpaper can make a bedroom look small and dull, but the right technique will have just the opposite effect. Add bold wallpaper to one focal wall like your headboard for an added pop of pattern in your space. When selecting new wallpaper, avoid busy patterns that take up too much visual attention instead go with large-scale designs or solids if you want something more subtle. Coordinating bedding colors is also essential so don't forget to do this step when updating other parts of your room as well!
8. Floating shelves for small bedroom ideas decor
Floating shelves can be used in many ways to spruce up your bedroom. One way is by placing a floating shelf above the bed for additional storage space and display area, such as displaying framed photos of loved ones or even books you've read recently. A second method would be using them on either side of the headboard when they are not being used, allowing room for reading lights without taking away from valuable floor space that could make more sense going to shelving units instead. Thirdly – but most importantly- adding some height where it might otherwise seem too low will help avoid any back pain associated with bending down all day long during work hours!
Here are some floating shelf decorating ideas for the bedroom:
A nightstand replacement
An entry table by the door
A bookcase
A laptop desk
Have we inspired you for small master bedroom design singapore? give us call now to make your small bedroom design ideas singapore dream come true!
With multiple achievements such as ACS registrars, bizSafe star and HDB licensed renovation contractor, Exqsite Interior has been trusted by many people all around Singapore. The good feedback we always obtain proves that we will professionally assist you in created the best small master bedroom design singapore for you.

8 small hdb bedroom design ideas for new couple