HDB apartments are the most common lodging choice for Singaporeans. More than 80% of Singaporeans will live in HDBs by 2022. A significant fraction of Singaporeans still reside in 5-room apartments, despite the fact that 3- and 4-room HDB flats are the most common flat types. One of your home's most essential rooms is the bedroom, which you would love to design such that it perfectly captures your style and character. Although you will see some lovely designs on this page, not all 5 room BTO design ideas are necessarily suitable HDB 5 room bedroom designs.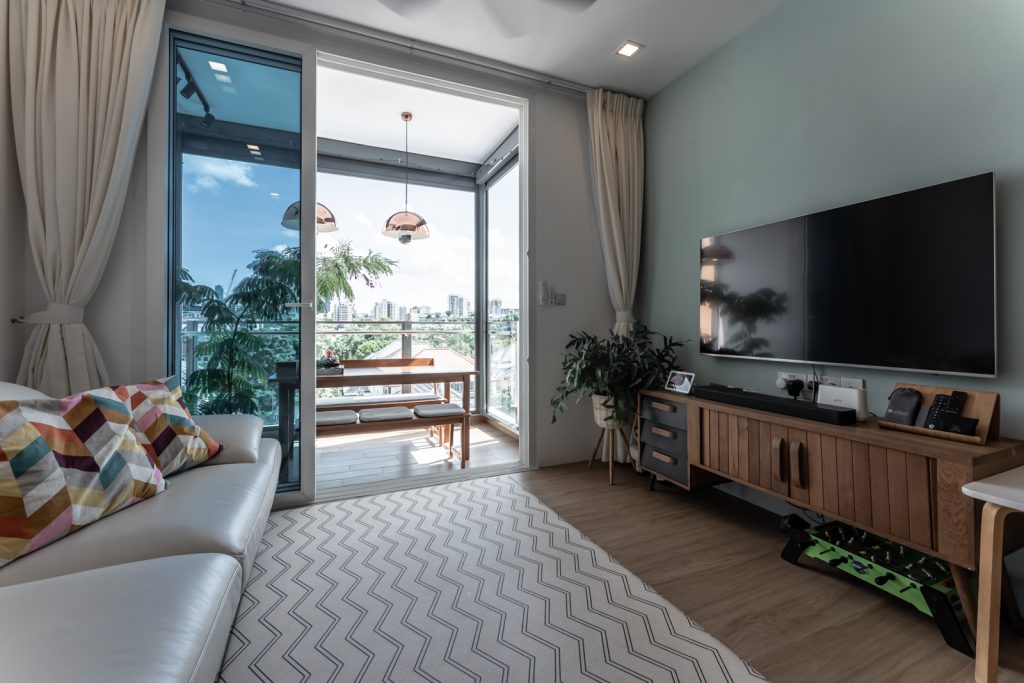 What size is a 5-room HDB apartment?
Easily accommodating larger households with 4 to 5 family members is a home design for 5 room flat. The official website of the Housing and Development Board states that a 5-room has a floor size of around 110 square meters. A 5-room apartment typically has three bedrooms, one of which is the master bedroom with an attached bathroom. These apartments include a living or eating area, a kitchen, a service yard, and a bathroom.
HDB 5 room design ideas
Use of your bedroom vertical space
Making the error of not using all of their vertical space, homeowners. It appears that people are hesitant to try new things for fear of having a cluttered, disorganized interior. Maximizing your vertical space is not difficult or dangerous, though, when you think about it. Additionally, there are several benefits to using your vertical space, particularly if your home is small.
A straightforward but distinctive shelving arrangement will help you get far. It can completely change the appearance of your space and create a fresher, airier atmosphere. The best approach to make a stunning feature wall in any room in your home is to have a shelf display that reaches all the way to the ceiling. You'll make your space more organized than before, whether it's for storage or decorating, since the shelf provides plenty of room for individuals wishing to declutter. Of course, you should use shelving that complements the interior decor of your HDB 5-room apartment. Otherwise, you run the danger of installing awkward shelves and cabinets that defeat the purpose of your design.
One of the five HDB interior design suggestions you may employ in any apartment is to incorporate floating shelves. They will keep things slick and trendy whether you use them in your living room renovation plans or bathroom 5 room design ideas. Additionally, they will spare you from having to install large stands and racks.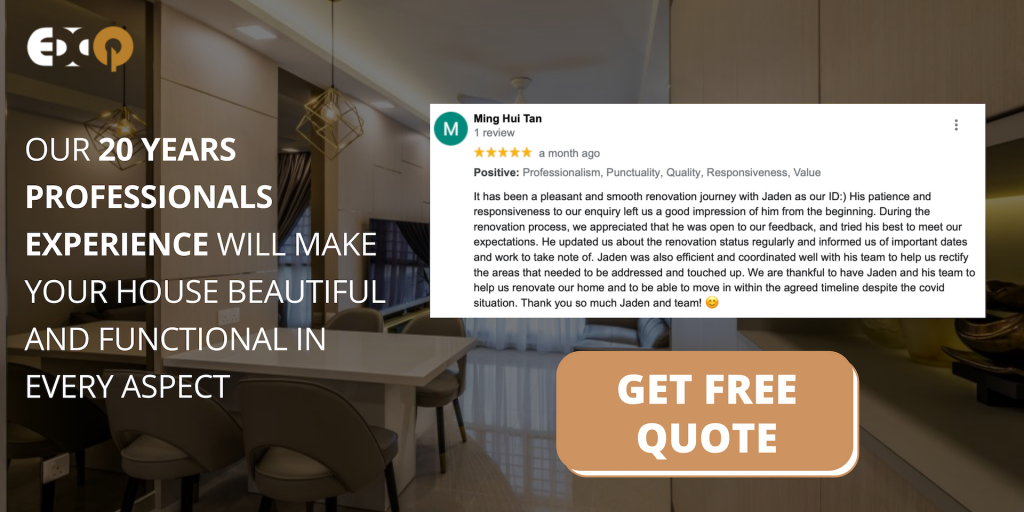 Open Concept HDB 5 room design
This 5-room BTO unit embraces the concept of an open-plan house wholeheartedly. The living room is open to the rest of the house because there are no barriers separating it from them. Even though there are no partitions or doors separating the kitchen from the study in this HDB BTO in Eastwave Canberra, the design is nevertheless striking. Since one section is permitted to seamlessly transition into the next, this essential balance gives the room a spacious and less cramped feeling.
Scandinavian HDB 5 room design
Blends natural wooden surfaces with modern white walls to produce a chic and tranquil environment. Sliding doors are used to divide the work and play areas. Since sliding doors take up less room than conventional swing doors, they make a fantastic stylistic choice. The use of glass surfaces allows light to enter slowly, expanding the space. A wonderful space-saving tip is to combine the dining and kitchen areas. These 5 room BTO interior design ideas is a cozy and friendly place to eat meals thanks to the muted, neutral color palette and the warm lighting.
New Vintage
It is obvious that the homeowner is an enthusiastic collector of antique items. It allows the family's most valuable collectibles to be seen in full view by carving off an open display shelf in the living room. The open-plan kitchen, which is completely furnished in white and marble, is situated directly across from the living area. The kitchen and eating area benefit from natural lighting because to their near proximity to the windows.
Modern Elegance 5-room HDB
Luxurious furnishings and a refined neutral color scheme characterize these 5 room renovation ideas. Dark brown and white are dynamically combined in the living area to produce a calming and cozy atmosphere. The accent wall, the drapes, and the sofa go well with a color palette that is consistent throughout the house. The patterned rug adds a lovely tactile contrast to the space without significantly deviating from the room's neutral color scheme.
Classic White with Wood HDB 5 room design
This 5-room BTO project features a symmetrical harmony of white and wooden textures throughout the house. A balanced contrast is produced with the darker accents, such as the sofa and the ceiling panels, by using a light-wood floor tile and an accent wall made of wooden panels. In the kitchen, where sharper outlines are emphasized by the seats at the bar counter, the same white-and-wood mix is used. As a result, the room has an overall streamlined and smooth appearance.
Modern Minimalist HDB 5 room design
This house is the epitome of minimalism, with its crisp lines and clever storage. The homeowners' choice of dark-colored furniture creates a dramatic contrast with the clean color scheme they used for the walls and floors. The lounge corner of the bay window has been maximized to accommodate hidden storage to conceal unneeded clutter. With exquisite white cabinets and black handles, the foyer provides additional storage possibilities. For visitors who need a place to put on their shoes and socks before departing, the seating bench is ideal.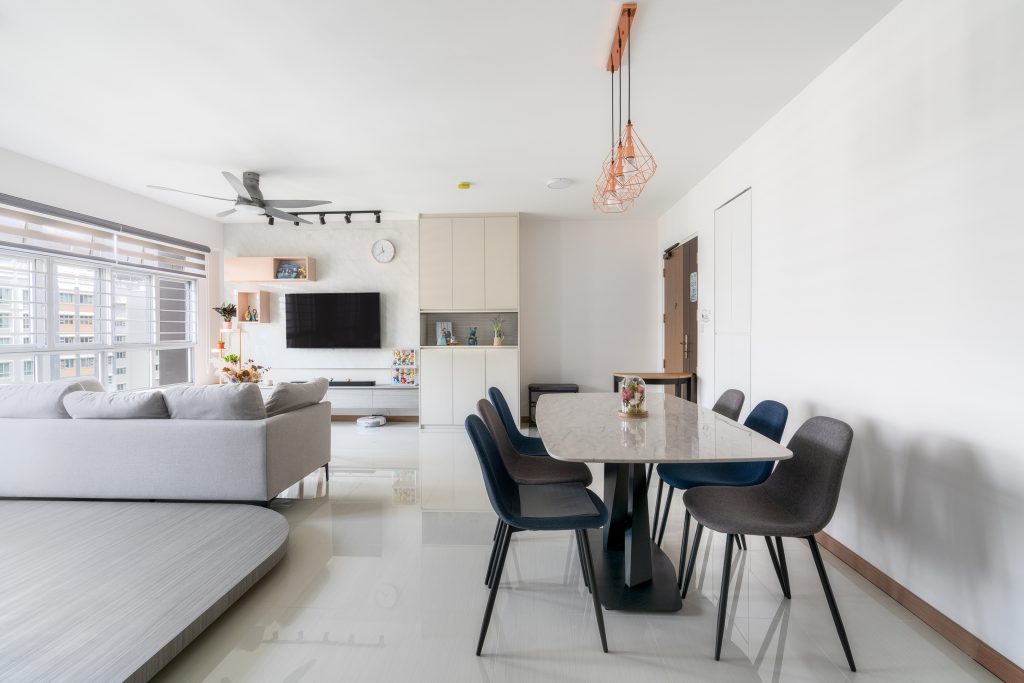 Bring in nature
There are many advantages to including some greenery in your home. They add life and vibrancy to any room, serve ornamental and aesthetic functions, and even enhance your overall health by bringing freshness to the air you breathe. Because many indoor plant options are low maintenance and do not require much particular care, caring for plants does not necessarily require any unique skills, even if you have never grown plants before.
For instance, you may add a little planter on your desk. Another suggestion is to place a striking potted plant in a room's corner. Larger plants are best used as a focal point, especially in rooms with simple decor.
In either case, you will notice right away that your interior area appears more finished and vibrant. Utilizing plants in the interior décor of your home goes beyond simple adornment. They infuse your space with freshness and a certain level of richness. Let's not forget that being around greenery improves our concentration and productivity.
If you are looking for HDB 5 room bedroom design in Singapore, Exqsite will be a good place to start. Exqsite have been selected based on their reputation and customer reviews in Singapore. We offer a range of services including 5 room BTO design advice, home design for 5 room material selection and HDB 5 room renovation contractor referrals. With many years of experience in the HDB 5 room renovation ideas , we can help you create the HDB flat of your dreams.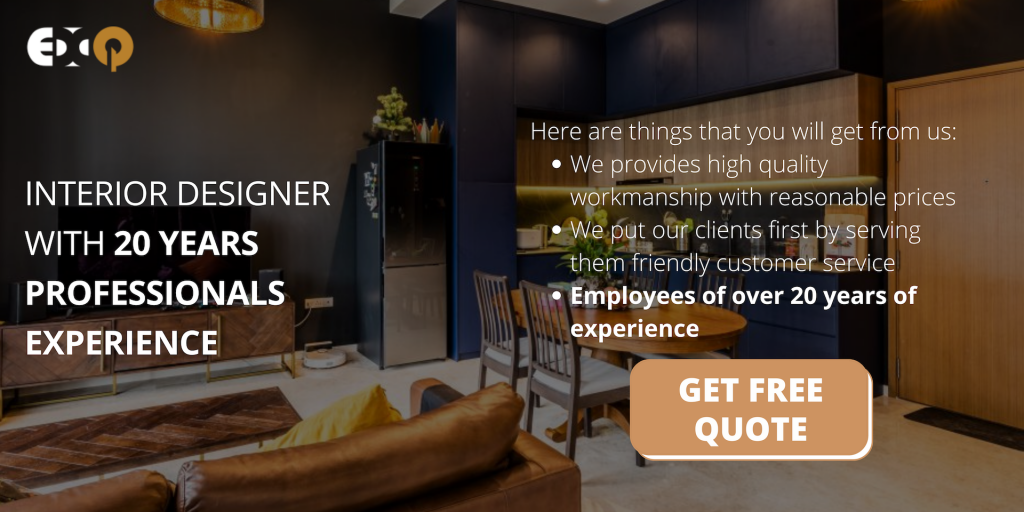 20 years professionals experience
In Exqsite, our team of 20 years professionals experience will make your house beautiful and functional in every aspect, with an eye on detail and perfection. We guarantee you will be satisfied! Here are things that you will get from us:
We provides high quality workmanship with reasonable prices
We put our clients first by serving them friendly customer service
Employees of over 20 years of experience
Make your renovation situation easier with us. Click here for the solution of your renovation problems.
5 Room HDB Bedroom Design Ideas That Will Inspire Your Next Project