The Scandinavian design aesthetic has been on the rise for quite some time now, and it's not hard to see why. The clean lines of the style are calming, yet also offer a sense of warmth that many other styles just don't achieve. One way to create this look in your living room is with high-quality furniture pieces like couches and chairs. However, there are plenty of other interior design concept you can bring this look into your home without breaking the bank! Read on to find out how you can take interior design Singapore inspiration from Scandinavia and turn it into a reality in your living room!
You'll know exactly how to infuse a place with the ingenious functioning and attractive aesthetics of Scandinavian designs by the end of this piece!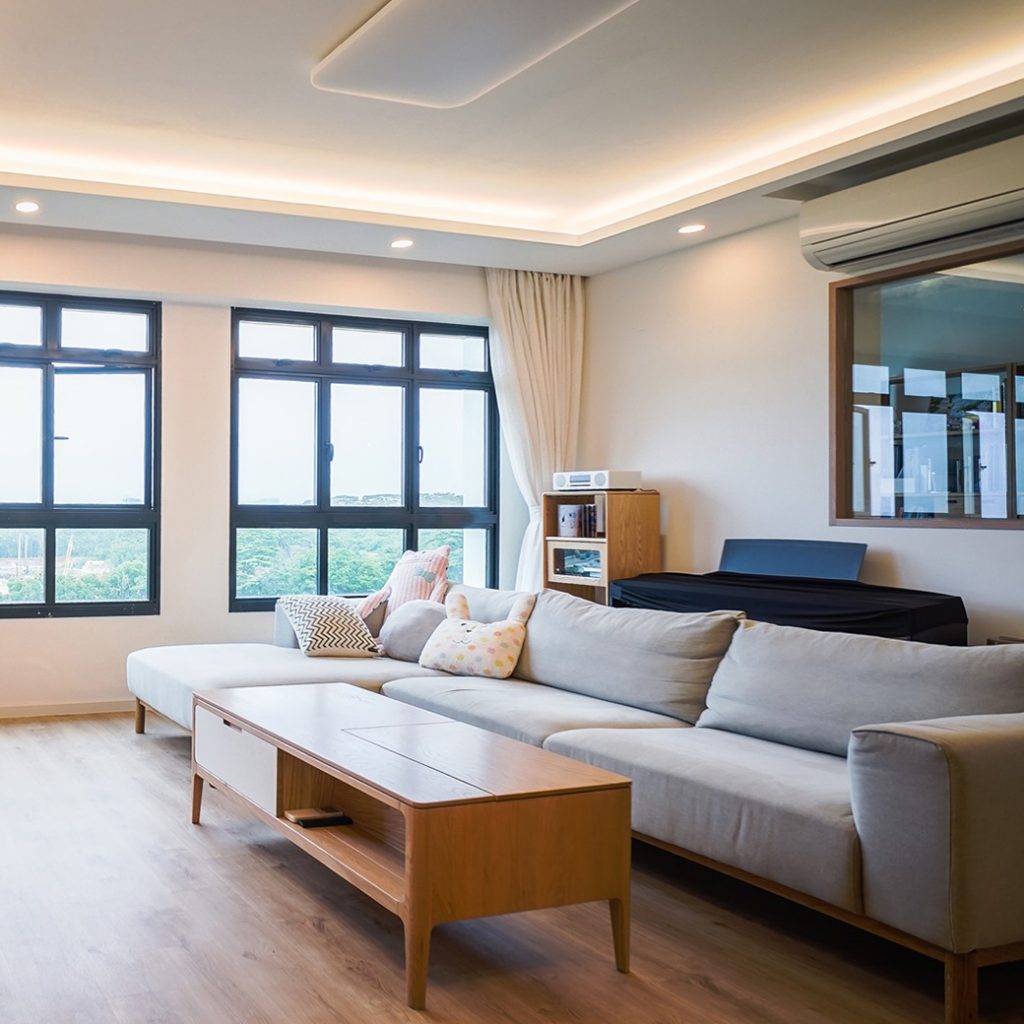 With as few as seven hours of daylight during the winter months, the use of lighting in the architecture is critical to traditional Scandinavian design. People spend a lot more time indoors during the winter months since daylight is a transient privilege. It is critical to have a variety of lighting options when designing a Scandinavian decor. Not only to assist create a warm and inviting atmosphere, but also to boost your mood!
It's also a necessary to have candlelight. It gives a room a whimsical shine that makes remaining inside no difficulty at all. At addition to the interior of your home, votives are available at all times in Scandinavian cafes. People in Denmark (the world's Scandinavian design hub) are noted for having candelabras on their dining tables and window sills..Play with lighting in the living room
When properly installed in either a large area or a small living room natural light provides an attractive and inviting ambience. If owners watch tv series place light bulbs as they avoid reflection that glare the eyes. If you are a frequent work in the living room you can have a table lamp on the lighting source. Another matter to check is your task lighting especially useful for houses with weak natural light. From designing to installation, and from various forms of natural lighting are the types your need. What do you mean?
2. SCANDINAVIAN DESIGN MUSTS: FORM & FUNCTION LIVING SPACE
Clean lines are the way to go when it comes to furniture. When it comes to sofas and chairs, you'll notice that they're frequently inspired by mid-century contemporary design. Smooth, rounded edges are also frequent. The majority of Scandinavian-style furniture is painted in natural tones. Scandinavian design is also known for being inventive and functional.
Furthermore, texture is quite important in Scandinavian furniture. If a chair is composed of a tough metal material, it is generally wrapped with something soft and comforting. Because Scandinavian living encourages a relaxed attitude, cushions and blankets are frequently found on the floor. The growing popularity of multileveled and scaled wall shelf reflects the demand for space-saving storage as well as visual attractiveness. Exqsite offers fully customisable cabinetry in a wide range of colors.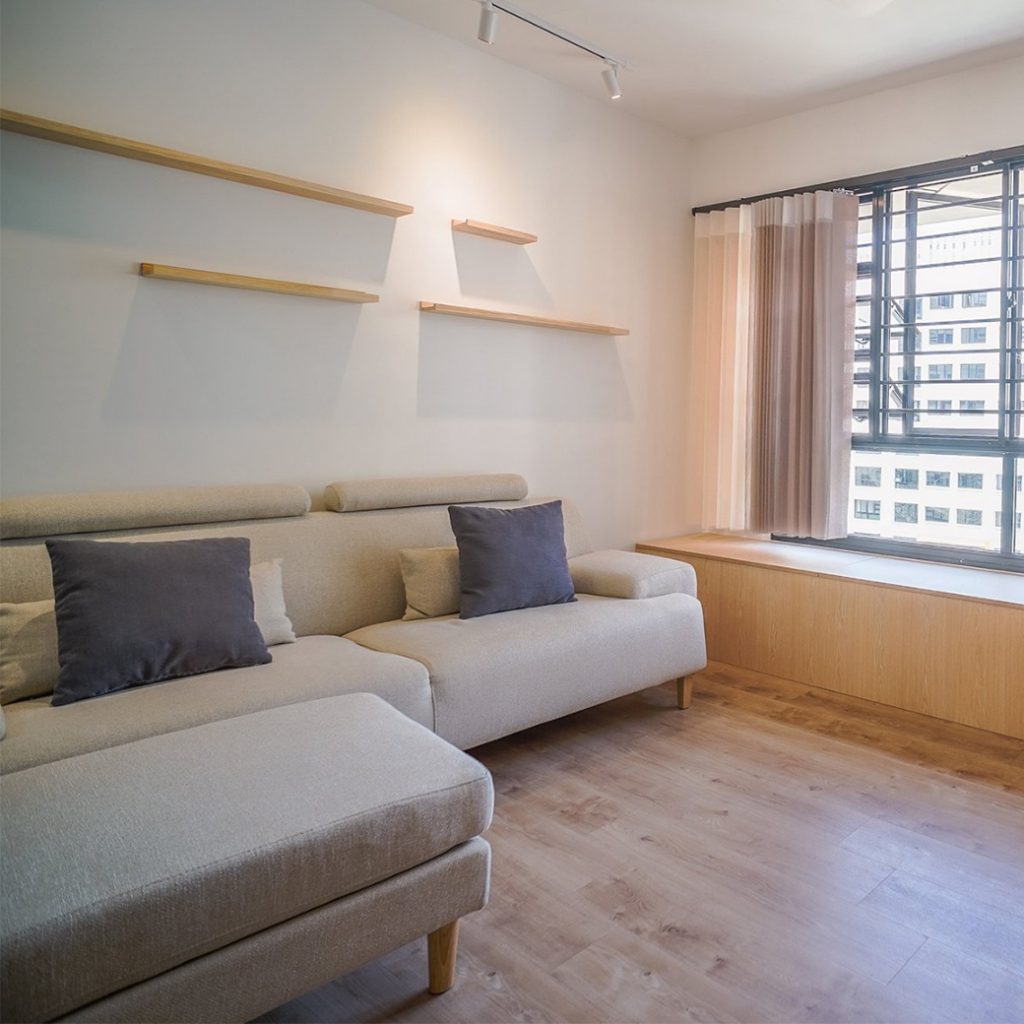 3. LIGHT COLORED FLOORING
In Scandinavian homes, floor-to-ceiling carpet is nearly never seen. Hardwood is the most common type of flooring. Because of its raw nature, it is frequently left unpainted or painted white. This helps to open up the room and invite more light in. Heated tiles are commonly used in residential bathrooms to keep feet warm during the winter months.
4. FRESH FLOWERS AND BOTANICALS
In the Scandinavian style, it is crucial to have living elements of color and beauty. A Copenhagen local remarked, "Fresh flowers are not a luxury, they're a necessity." Sidewalk florists offering tulips of all colors, prepared bouquets, succulents, and more are a great example of this.
5. NEUTRAL COLORS LIVING ROOM SPACE
The color pallet associated with Scandinavian design is unmistakable. The use of whites, grays, blacks, and browns to create a clean and peaceful aesthetic is common. Other bright colors, such as dusty pinks and rich sea greens, have been incorporated as highlights by designers. The walls in typical Scandinavian homes are kept white to allow the furnishings and art to take center stage.
Choose a colour scheme palette
Chose freshly colored pastels to create a smaller apartment bigger. The soft grey hues of the sofa and the full-length curtains created a warm and inviting atmosphere. Once you've chosen a palette you can paint and match the furniture. All of that helps to protect the living room from messy chaos while supplying a valuable distraction to focus on what needs to said.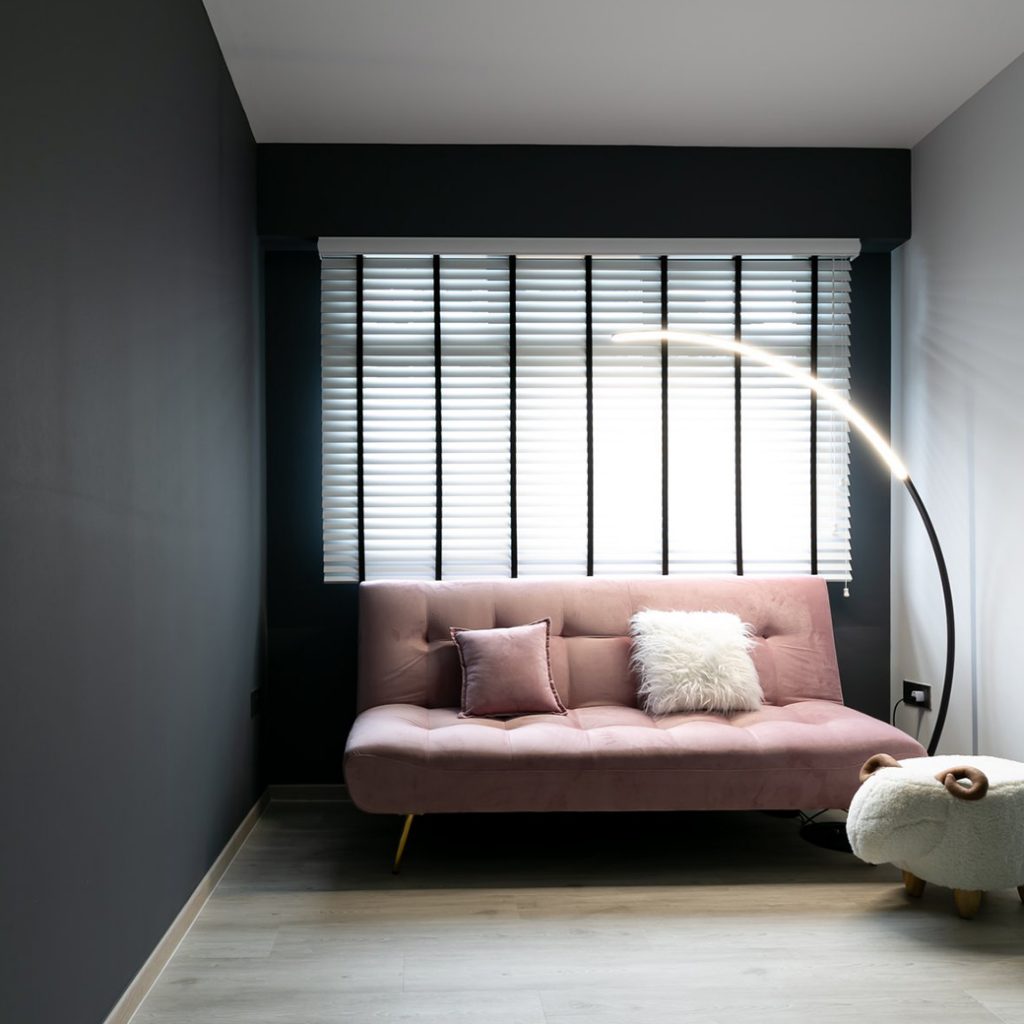 6. CLUTTER-FREE SCANDINAVIAN INTERIORS
Making sure areas are well used and clutter-free is one of the real features of Scandinavian interior design. Cabinets and shelving are commonly used as storage options. The decor is purposeful, with a "less is more" philosophy that keeps the spaces looking fresh and inviting.
7. LIMITED WINDOW TREATMENTS
Scandinavian interiors often leave their windows uncovered, contributing to the idea of letting in as much light as possible. Light materials, such as linen and sheer, are ideal if they are used. The light of illuminated windows in buildings at night appears like a lovely postcard.
8. SIMPLE DECORATIVE ACCENTS
Scandinavian design features minimal decorative accents. Elegant ceramic vases, such as these Kähler Botanica miniature vases, and geometric-patterned pillows, such as these Normann Copenhagen cushions, bring color and texture to a room.
9. WARM TEXTILES
Warming materials such as sheepskins, wool or mohair throws, and soft cotton are common in cold climate countries, so it's no surprise that they're used as part of the decor. They not only give a layer of texture to a place, but they also provide a sense of warmth and coziness.
10. WOOD + METAL FINISHES IN SCANDINAVIAN INTERIORS
Wood is used in modern Scandinavian design not just for flooring but also for ornamental purposes in furniture such as dining and coffee tables. Metallic finishes in lighting and accent pieces are also becoming increasingly trendy. Pendants and sconces made of copper and brass provide a gleam to a room.

Create an Exquisite Living Rooms with Exqsite!
Decorating a living room area can be challenging. It would take two times more effort compared to those who have a bigger budget. With Exqsite in 8 Boon Lay Way Tradehub, you can get creative and effective solutions from an HDB Licensed renovation contractor. Moreover, with our workers who have more than 20 years of experience, you can get the best out of the minimum for your living room space in Singapore!
Living Room Interior Design Singapore Tips: How To Create A Scandinavian Living Room