There's no doubt about it, Singaporeans love living in HDB flats. The simple, functional and cheap housing is often called the 'last bastion of the ordinary Singaporean'. But as we spend more of our lives in HDB flats, many of us are looking for ways to make our flat more homey and comfy. There are numerous changes you can make to your home's structure. These six 5 room BTO design ideas provide a wealth of innovative arrangement options, including demolishing walls, adding treatments, and transforming rooms.
Taking down walls HDB 5 room renovation
Even while 5 room design ideas have significantly larger floor plans to work with, with a few adjustments, you may increase the size even further. Then, to achieve a smooth transition between the sections, a comparable treatment was applied to both the walls and the floor.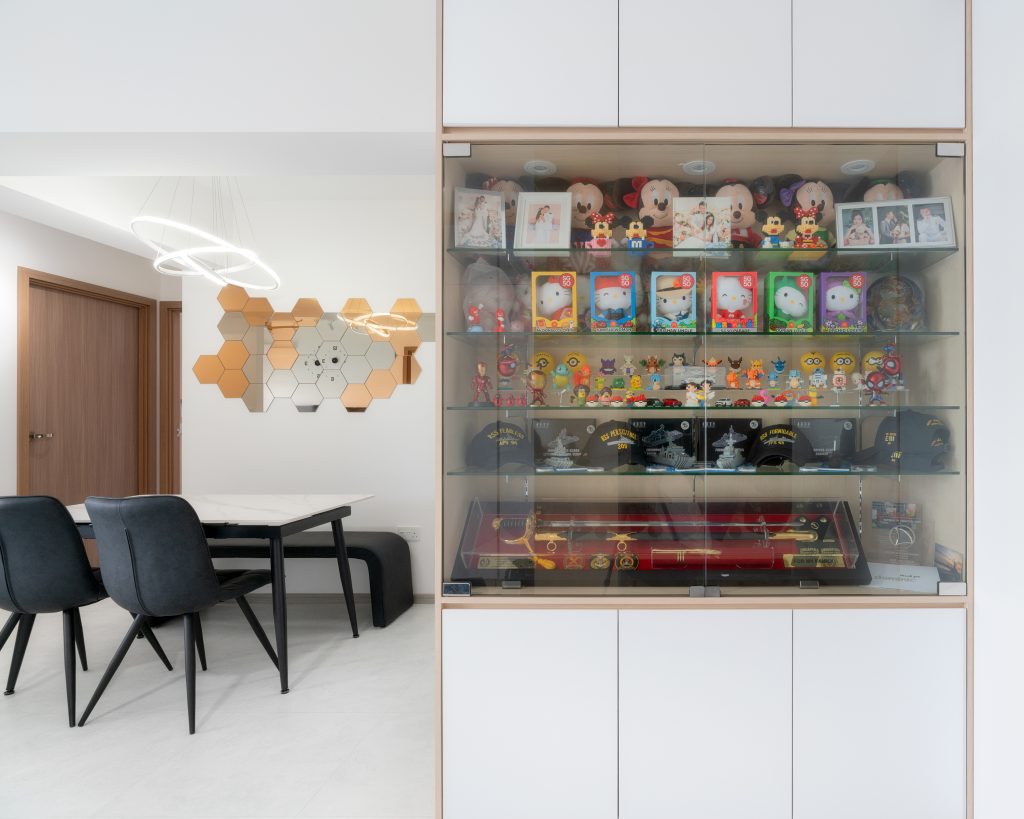 But many of its furnishings and fixtures also contribute to the illusion. Consider the mirrored surfaces built into the extended study space, the glass doors that view into the kitchen, the galley-style full-height cabinets, and the clever niches that house larger furniture like the bed and refrigerator. The final outcome? It has a spacious appearance and plenty of breathing room enough to qualify as a private hideaway!
Industrial theme HDB 5 room renovation
You can tell what to expect from this HDB just by taking a quick glance at it. Doesn't having wrought iron lighting fixtures, exposed light bulbs, and cement screed walls take you somewhere else? This will be your Holy Grail if you adore that unpolished, unfinished appearance. A young family who lives here wanted their house to look distinctive. This 5-room apartment has very industrial interiors thanks to the design plan's dominance of greys, dark wood tones, and accents of black.
The kitchen has black-brown laminates, dark natural wood doors, a terrazzo stone countertop, and wrought iron pendant lighting that have been artfully arranged to create an enticing dark-toned picture.
Separate your wet and dry kitchen area
Try segregating your wet and dry zones if you frequently cook or just believe that open concept kitchens are so dated. The larger appliances, such as the refrigerator, microwave, and coffee maker, now have a new place to call home, nestled neatly into nooks of the specially designed built-in cabinets in the expanded area. This change not only gives the wet kitchen area additional workspace, but it also enables the homeowners to store these hosting necessities close at hand!
In this renovation, even the wet kitchen wasn't forgotten. Glass windows and doors that serve as a barrier to confine the unappealing cooking odours keep the area light and airy.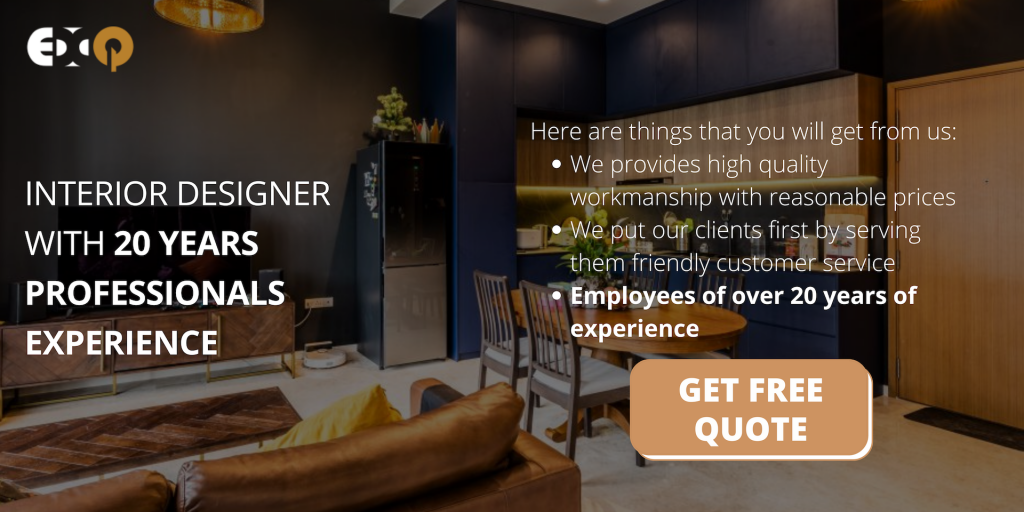 Entertain and chill HDB 5 room renovation
This room would unquestionably serve as a prototype for a contemporary, clutter-free HDB 5 room design. When friends visit, the common room of this house transforms into a party area, but the private areas are walled off to ensure privacy. The home now includes a bay window with cabinets below for more storage space in the living room and unusual handle-less carpentry work done for the kitchen cabinets as a result of the home design for 5 room flat. This will give you some excellent 5 room BTO interior design ideas if you prefer minimalism.
Open concept bedroom HDB 5 room renovation
Along with partially demolishing a wall to create a walk-in closet and vanity area in one of the junior bedrooms, the master bedroom's arrangement is also quite unusual. In this newly expanded "open concept" bedroom, the bed is placed next to the windows rather than against the wall, providing a little bit more solitude. However, the designers didn't stop there; the other bedroom has been converted into a small lounge area with soft furnishings and bi-fold doors.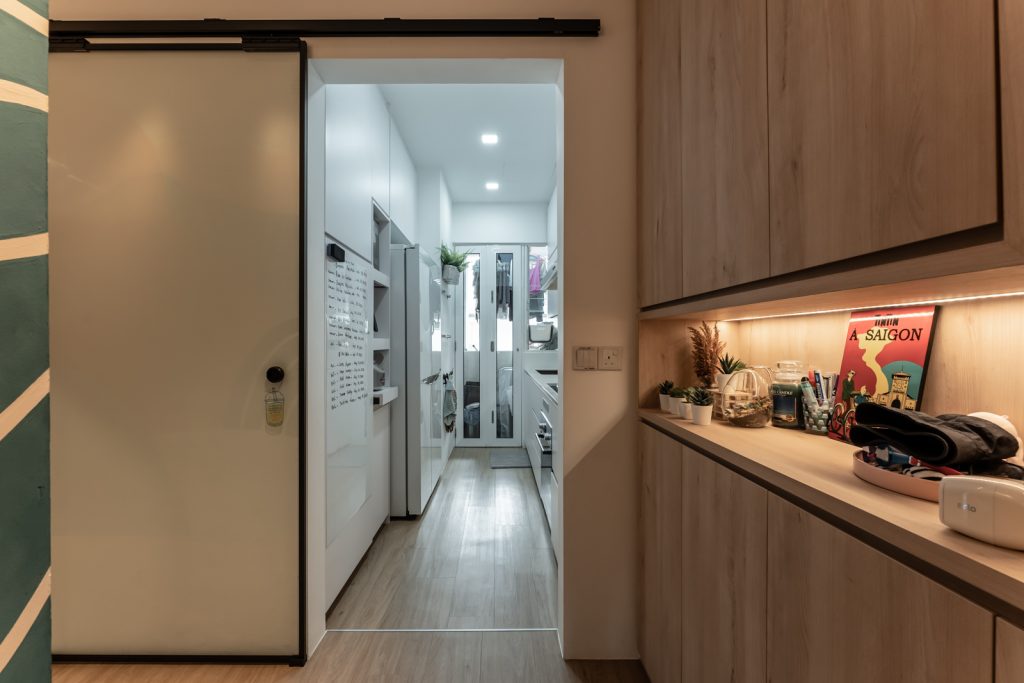 Japanese style HDB 5 room
Although it's common knowledge that Japanese dwellings are compact, what if you had extra space to work with? building a house that is not only roomy and open, but also showcases a cutting-edge architectural idea! Imagine a bedroom with a massive headboard that extends the full length of the room, an open concept kitchen with a galley design, raised platforms, and built-ins. The skillful placement of these extra elements to the sides makes the space appear considerably bigger.
How much does it cost to renovate a 5 room HDB?
Personal savings and home improvement loans are two ways you might pay for your HDB refurbishment. The price of HDB renovations varies according to the size of the home. Over $19,500 is typically spent on a new 5-room HDB renovation. The expenses that consume the majority of your budget are those for carpentry, furnishings, flooring, and appliances.
If you are looking for HDB 5 room renovation ideas in Singapore, Exqsite will be a good place to start. We have been selected based on their reputation in Singapore. We offer a range of services including 5 room bto design advice, home design for 5 room material selection and HDB 5 room renovation contractor referrals. With many years of experience in the renovation industry, we can help you create the HDB flat of your dreams.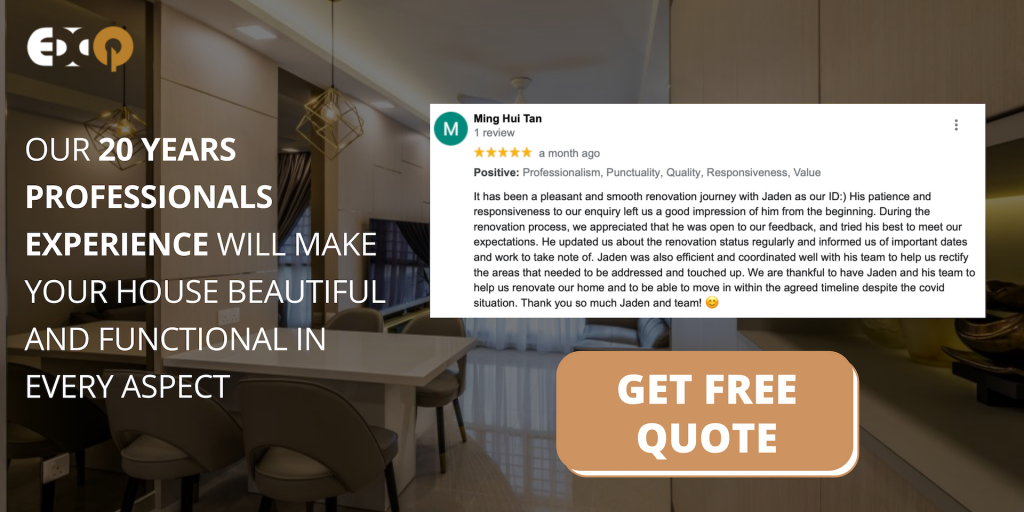 20 years professionals experience
In Exqsite, our team of 20 years professionals experience will make your house beautiful and functional in every aspect, with an eye on detail and perfection. We guarantee you will be satisfied! Here are things that you will get from us:
We provides high quality workmanship with reasonable prices
We put our clients first by serving them friendly customer service
Employees of over 20 years of experience
Make your renovation situation easier with us. Click here for the solution of your renovation problems.
HDB 5 Room Renovation Ideas That Will Make You Look Like The World's Best