Renovating your first home is an exciting process. There are some things you can do to make the process easier. After all, you've been saving and planning to create your dream house for years.
HDB renovations can be expensive, depending on the size of your home. To understand the design process from start to finish, you need to understand the entire process, including the costs associated with
You should get a feel of the overall development and construction timeline. First, get yourself a home inspection! This is especially important for first-time HDB tenant and their home.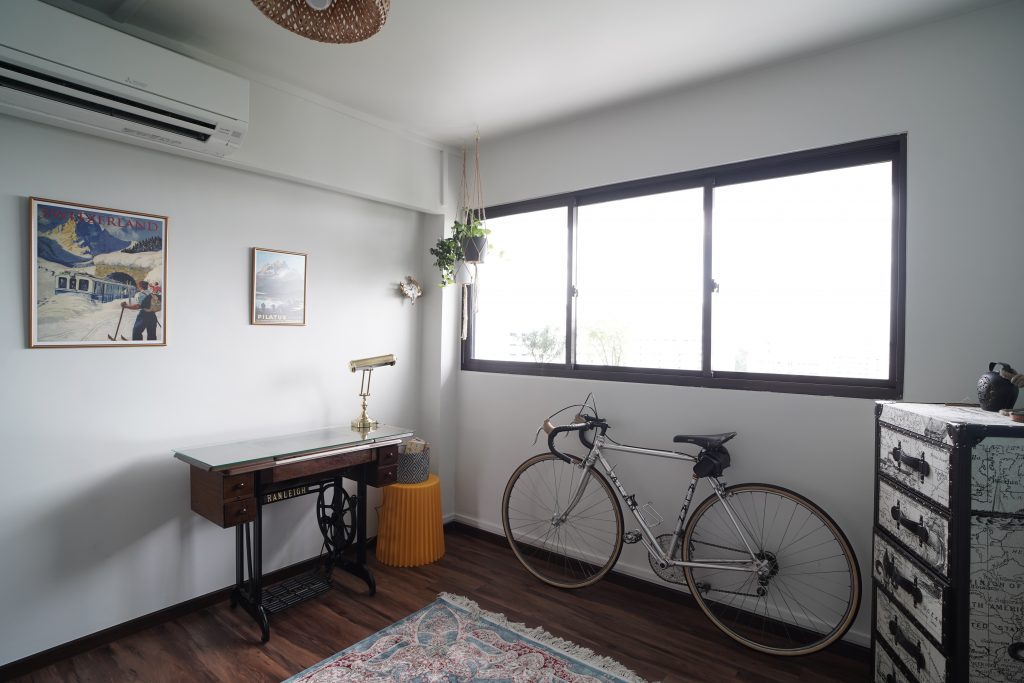 A home renovation guide is an excellent help for first-time HDB BTO residents. With that in mind, we have compiled several guidelines to help you get through this process here:
HDB Renovation guidelines
The Housing and Development Board (HDB) has released a set of guidelines to assist residents in renovating their flats. In particular, HDB says that its "guidelines are intended for the benefit of all residents." We have also compiled some essential guidelines that you should know.
Know your limit
If you know the scope of your HDB renovation, it will help you plan the rest of the design to renovate your flat. Your HDB renovation budget should be set at a comfortable rate for you and your family, so you can manage the expenses while working towards your renovation goal.
This means that the project will be completed in less than one month. How well you can plan will depend on how well you know yourself. This can also give you a rough idea of how much HDB renovation is needed, which can help streamline the renovation process.
Plan your budget
Most construction projects are completed in 12-weeks or less. This period is only 95% of the payment for your HDB renovation. You'll need the total amount before you start. Before working with an ID firm, you should investigate your finance options—saving money and home improvement loans.
When it comes to determining a budget, it helps calculate your total income. You'll save a lot of money if you put an upper limit on how much you'll spend on your business.
Consider renovation loan
It would be easier to get a personal loan than a renovation loan. A mortgage works because banks know you have an asset (your home), and you're trying to enhance its value.
There are, however, some rules on what the funds can be used for. For example, electrical and wiring, flooring, and tiles include electrical outlets, light fixtures, electrical wiring, tile floors, etc. If you need to pay an upfront processing or admin/handling fee, you should get in touch with your bank before finalizing the loan.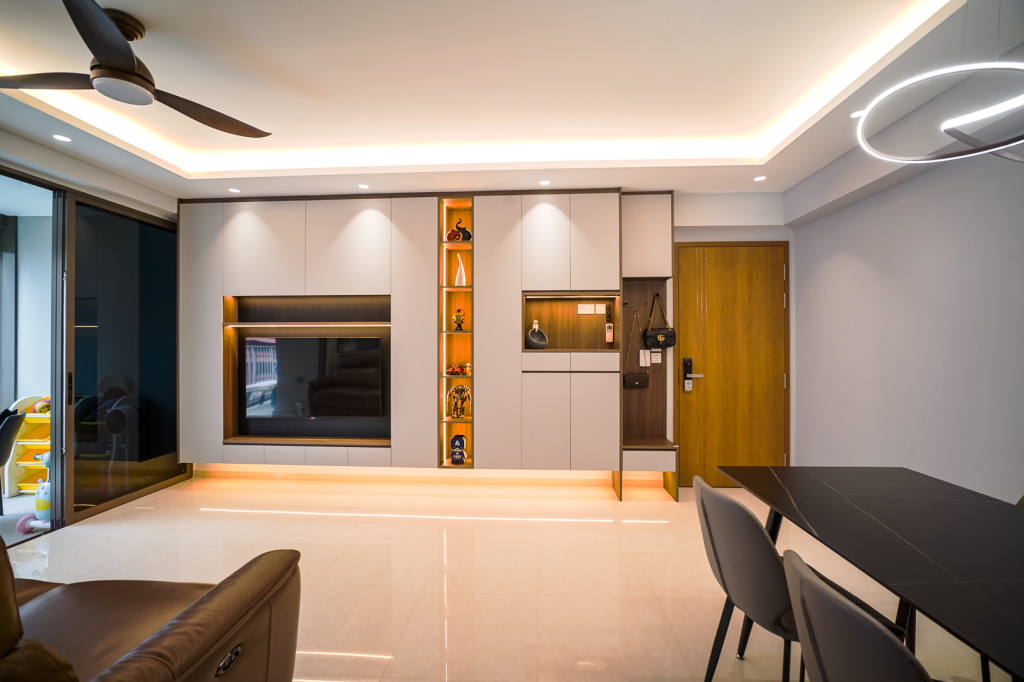 Consider hiring an interior designer or a contractor.
Typical interior design firms are more expensive than renovation contractors, but that doesn't mean you can't find an ID firm that will charge less than a renovation contractor. It's always best to go with the higher-priced option if you can afford it. However, with the cheaper option, you're likely to get lower-quality products and services.
Many contractors offer several benefits, such as quality advice, access to the building code, and expertise, but you need to take a good look at the contractor's background before you hire him or her. The cost of an ID architectural project is usually cheaper than hiring an independent non-ID architect.
Make sure the renovation timeline
For an HDB resale, this one is fairly obvious as it helps you estimate your move-in date, especially for a resale HDB. Your home renovations could be a big drain on your finances. Get a handle on all the costs associated with it so you're not surprised by them. This is the main reason why you should be careful about renovating your home or when you renovate your flat in Singapore.
Find a schedule from your designer/contractor about the delivery of the project. This lets you know when your project is due and gives you a heads up about any potential delays.
Finalized your design
Finally, make sure your designer knows what you want. Start your project by choosing the suitable materials, selecting the right furniture and fittings, and taking care of the details.
The best time to negotiate the renovation cost is when you have a fair idea of the total project. The best way to choose the right quality and fit for you is always to pick the best. The ideal scenario is to purchase items on your priority list and gradually decorate your home with other things.
Finally, the furnishing process.
To avoid mistakes and delays resulting in substantial construction overruns, require regular updates from your architect and contractor about the renovation process flow. You should ensure no damage is caused to any existing interior or furniture before doing any repair work.
How do I check my renovation permit from HDB?
To check if your renovation permit from HDB has been approved, log in to My HDBPage under 'My Flat > Purchased Flat > Renovation.' Checking out the permit from HDB should be an easy process.
Is drilling allowed in HDB?
For HDB drilling guidelines, the renovation work should be carried out between 2.00 am to 3.00 pm on weekdays and Saturdays which means you have to do drilling in HDB renovation timing. You must wait until Mondays and Thursdays are free to schedule appointments to renovate your flat. People who live next to drilling sites tend to dislike the noise. It's great that you're considerate. We all need a little extra consideration from time to time, so we're trying to drill your head.
It's okay for heavy, noisy work like demolishing walls, removing floor finishes, and excessive drilling to end at 5.00 pm on weekdays; it's not allowed on weekends, public holidays, and the eve of major public holidays when you renovate your flat. This way, your renovation permit from HDB should be fine.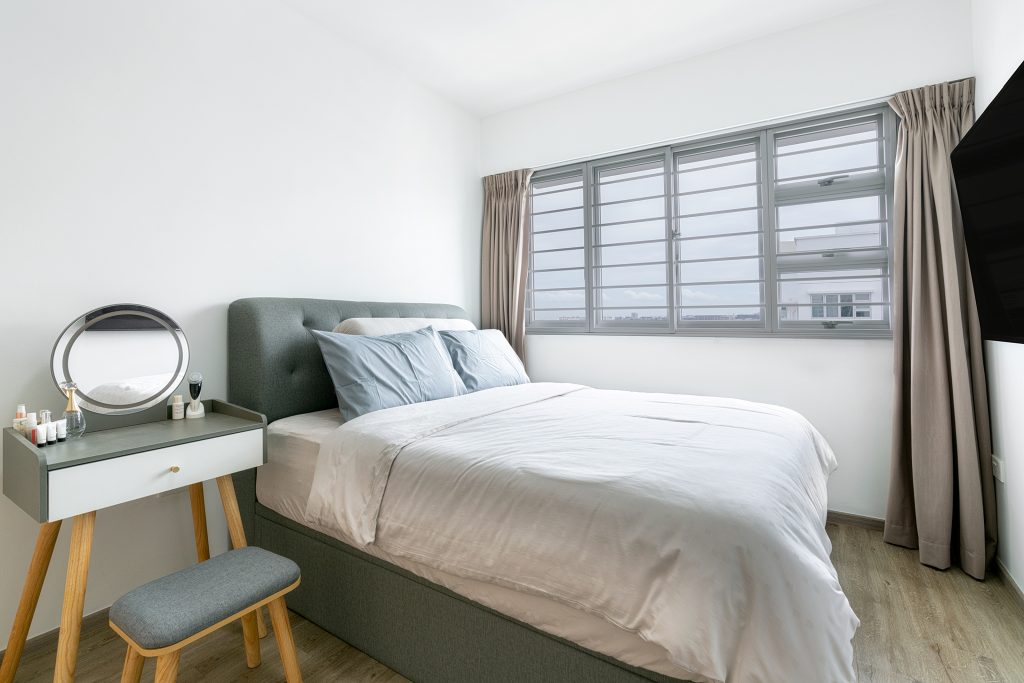 Where can I complain about noisy renovation?
For HDB renovation noise rules, if your condo is plagued with non-compliant contractors, tell the HDB's Building & Development Division on 1800-225-5432 or visit HDB Online for more information or complaints.
How long does it take for HDB to approve the renovation permit?
A renovation permit from HDB typically takes up to three weeks to be approved. However, the renovation permit from the HDB process could be quick if the work does not include wall hacking or reconfiguring toilets or sinks. However, applying for an HDB renovation permit is best done early so that you don't have to do it all at the last minute!
When the work for the new flat has started, it will take 3 months for the new flat to be completed. If your flat is an older resale one, you'll have a month from the date of the HDB renovation permit to finish renovate your flat.
Make it a more straightforward process with Exqsite!
Exqsite is a design firm. Exqsite Interior wants to integrate creativity, functionality, and visual aesthetic to build a unique and one-of-a-kind home for every homeowner in Singapore.
Our team comprises passionate designers with more than 20 years of experience who are driven to build and transform any home into a beautiful home. With many new ways of creating interior designs and modern furnishings, bringing a fresh look to an established home can be challenging.

Our company strives to provide outstanding home remodeling service to our clients. We are dedicated to ensuring that you are delighted with the results of your home remodel. We are excited about working with your home's owner to develop a space that meets their specific needs and tastes.
What are you waiting for? Call +65 8879 3131/+65 6873 1800 or just visit us at our office at 8 Boon Lay Way Tradehub21 #01-18 Singapore, Singapore 609964.
7 Must-Know HDB Renovation Rules Guidelines