Do you enjoy cooking in your kitchen? One of the ways to make your kitchen more enjoyable is by maximizing the use of interior design and making sure it is functional and aesthetically pleasing.
There are a number of aspects of your home's interior design that you can use for this purpose, such as colors, lighting, and storage.
Nowadays layout and style design of Kitchen is an aspect making you enjoy cooking, Many interior design companies in Singapore do offer consultancy for making your dream kitchens come true.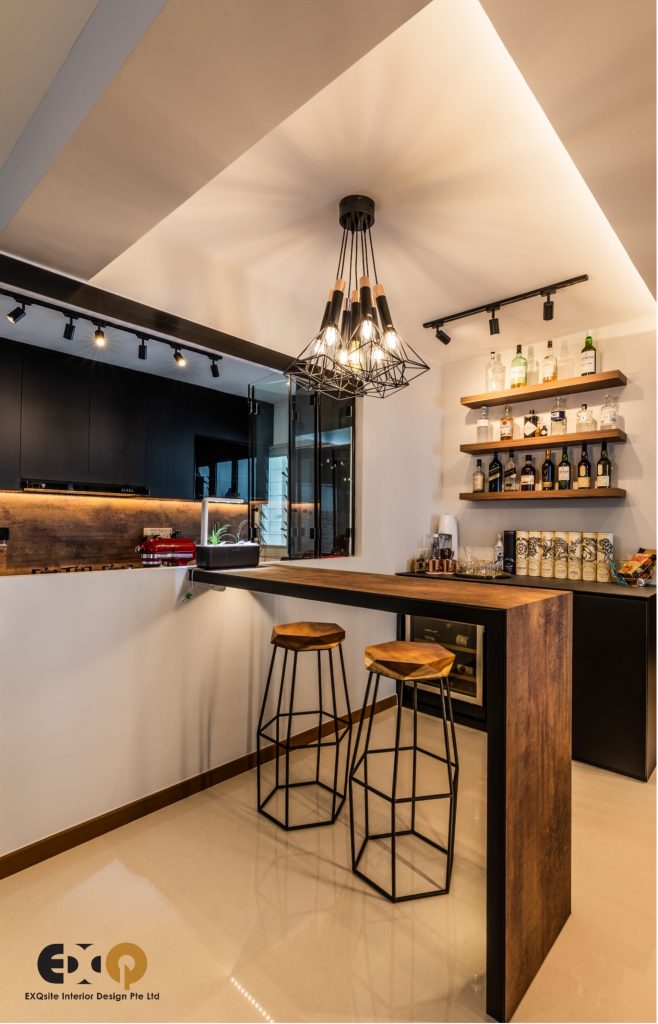 Let's Get Started!
Firstly Get known What include on Kitchen Interior Design:
These Include;
The cabinets
The countertops
The Kitchen Island
Paint
Open Shelving In Kitchen Space
Tiles or flooring
Switches, outlets, and fixtures
The cabinets.
If you're seeking a way to make your kitchen cabinets design more visually appealing, consider the following:
Change the color of the back panel. You can do this by sanding it off and repainting.
Install new door pulls that have an interesting look, such as a "soft" or rounded shape.
Remove doors from your top kitchen cabinets, and replace them with panels of glass panes. This will allow light to come in as you open the cabinet doors but still hide all of your dishes.
Keep your kitchen cabinets white, but make the inside of them delineated by painting a single panel or shelf a different color (or a pattern) than the rest.
Hang pictures and other decorations in your cabinets, whether as frames or just on their own.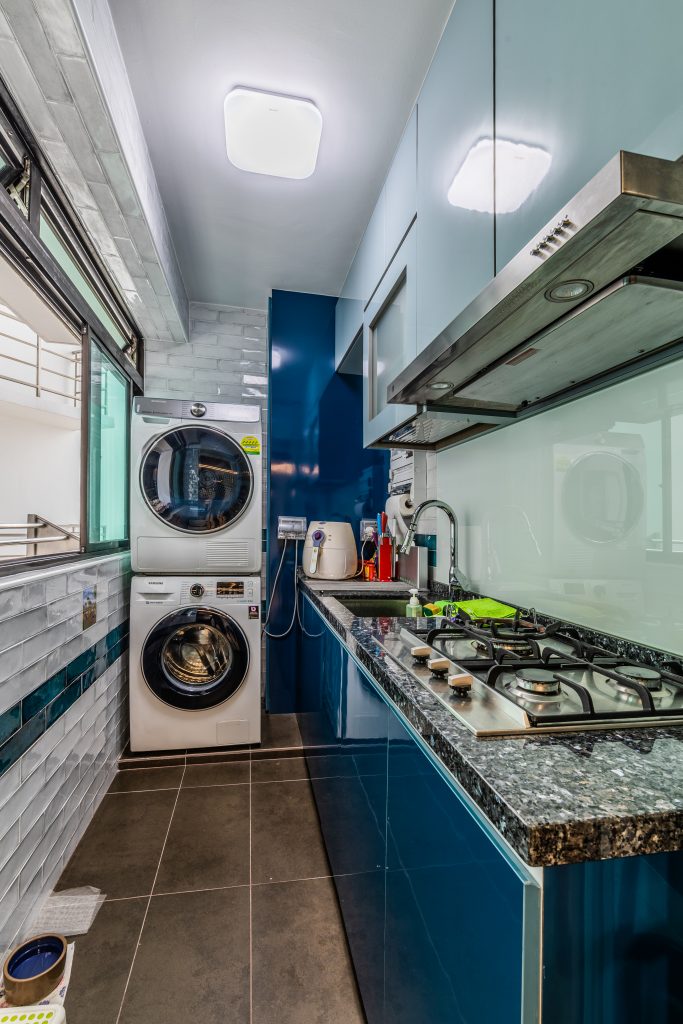 The countertops.
Your kitchen's countertops provide a surface to cook on. You should choose countertops that are durable and easy to clean, such as quartz or marble.
You will need to make sure that the material is easy on your hands, so you can spend less time washing them.
Another way to enjoy cooking in your kitchen is by making the most of your storage space.
You will need to determine what items you use on a regular basis, then find a space for it in the kitchen to make them easy to reach when you want them.
This will also help declutter your counters, which can be difficult when you have so many items sitting out.
You can also place spices and other foods in containers on the island countertop, so they are handy and always within arm's reach.
If you're not using this countertop as a workspace during meal preparation, then you can store these items on one side while leaving the other side open for preparing food.
Kitchen Island
A kitchen island is arguably in the most desired kitchen designs. Also extremely practical it serves as storage space as well as the cooking area. Use your island to reduce the space. You can also furnish this room with more seats and transform it into an eating area. Similarly, an island counter portable is useful and can be rolled when you need more space and locked up when you don't need it! You'll never be restricted by the small island placed right in their centre. Portable is a good way for incorporating an island kitchen counter within the home.
Paint.
One way you can improve the visual appeal of your kitchen's interior design is by painting the walls a different color than what they currently are.
This can also change the whole ambiance of an area and make it modern, bright, or calm. If there are any fireplaces or windows in the front wall of your kitchen that have some light coming through them, a pale color might look best for these areas.
For example, if there's a window in front where there's daylight coming through, paint this area with a pale blue ceiling to reflect all the light from outdoors.
You can also paint your walls a similar color to another area in your house. For example if you have tiles and brick in your breakfast room, you could have the same color of tiling on your kitchen walls, or have the same brick design as your dining room's brick wall.
Open Shelving In Kitchen Space
Tiny kitchens! Don't spend more money installing higher cabinets just have an attractive wall stand or even wall shelves. There's an open concept kitchen and less shelf space or less empty clutter! Design tip: If you feel insuring without the upper cabinets, go without its doors to pull out the attention. Make sure your kitchen hardware fits into its neatness. Show me your Marie-Kline-styled food pantry! Show up your pantry by showcasing your Marie Kondo kitchen pantry. Scaife the photo to show the gallery.
Tiles or flooring.
The flooring within a kitchen is an area to play with in terms of aesthetics, while tiles can be used for this as well.
This involves choosing colors and patterns that will give the room a more formal look, or something more relaxed and inviting.
There are also different types of materials you can use for the flooring in your kitchen, as well.
If you're thinking of changing your kitchen's flooring, a good idea is to select a material that will help extend the life of the floors. Laminate or vinyl are both very durable, while ceramic tile and natural stone have different strengths.
In general, using laminate in kitchens is better than ceramic tile because it's easier to clean and costs less to install. Laminate is also stronger and more durable than ceramic tile, but not as strong or as expensive as natural stone.
This material will also come in a variety of colors and patterns that you can choose from, which gives you the opportunity to make your kitchen both visually appealing and functional.
If you're changing the flooring in your kitchen, you should also consider decorative tiles that can be placed on the floor. These come in an array of colors and patterns, giving you a lot of choices to make your kitchen more visually appealing.
Additionally, porcelain tile has different types that feel very nice underfoot (for example both smooth and rough) that can be used in your kitchen.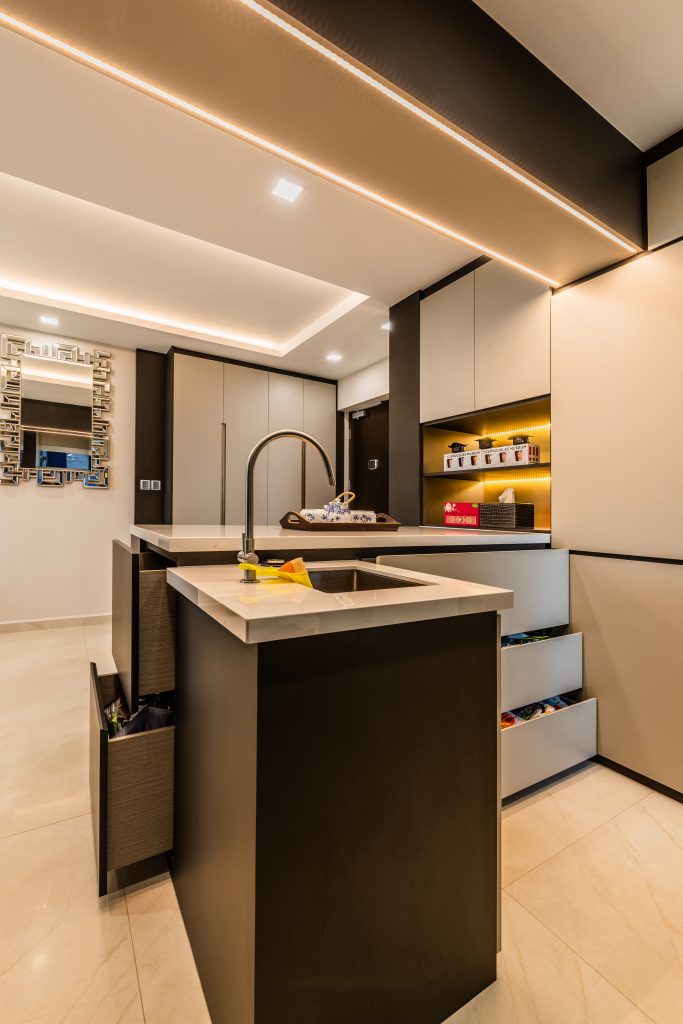 Switches, outlets, and fixtures.
Switches, outlets, and fixtures are a good starting point for maximizing the kitchen's interior design.
There are a number of different types of switches that can be used for this purpose.;
This type of switch makes it possible to adjust the brightness of light coming from a given fixture or lamp, which helps if you have various tasks requiring different levels of illumination at the same time.
This type of mechanical electrical switch makes it possible to detect any faulty wiring in the circuit, which could save you a lot of money when an appliance or device breaks down unexpectedly due to electrical shock.
Thus, this type of switch serves as a failsafe mechanism during everyday use.
Toggle switches come in a variety of shapes and sizes, but they all function in the same manner: one position turns on a device whereas the other position turns it off.
A simplified version of this is basically seen with light switches which turn electrical devices such as lamps or overhead light fixtures on or off. This switches very popular in the kitchen.
This is a type of mechanical electrical switch that pushes to turn on, and pops out when it's done working to turn itself off.
Push button switches are especially popular in the kitchen because they are so easy to operate; thus, an older person with arthritis or a small child can use it in the exact same manner.
Another aspect of kitchen interior design that you can use to your advantage is fixtures, which are light bulbs and lamps used for illumination purposes.
There are a number of different types of fixture that can be used for this purpose.;
This type of fixture typically consumes less power than other forms of lighting, making it ideal if you want to save money on your electricity bill.
This type of fixture uses a chemical reaction to produce light, which makes it very efficient if you spend a lot of time in the kitchen doing various activities using different types of electrical devices that require a lot of energy for their operation.
You can also use this kind of light in the refrigerator as well, because of its low heat output.
Halogen lights typically use gases inside tubes to produce bright light, which makes it ideal if you need to work on certain activities at night without using up a lot of energy due to the brightness that they provide. This type of lamp is also very easy to install, and can be used for other activities as well provided that you have the right base.
This type of fixture is designed specifically for your kitchen and is typically mounted on the underside of cabinets or work surfaces in order to provide illumination from below. This type of lighting is also available in different colors, which is great if you want to add a certain touch of personality to the space that you're in.
Fluorescent strip lighting.
Unlike regular fluorescent lights (the kind that usually come with tube-shaped bulbs), this type of fixture is extremely thin and comes as a flexible strip measuring around 24 inches. You can easily bend the strip to any shape or curve that is convenient for your interior design.
This type of strip light works best if you have a lot of cabinets underneath the kitchen's counter top, because it allows you to illuminate all of them without having to place individual bulbs on each cabinet.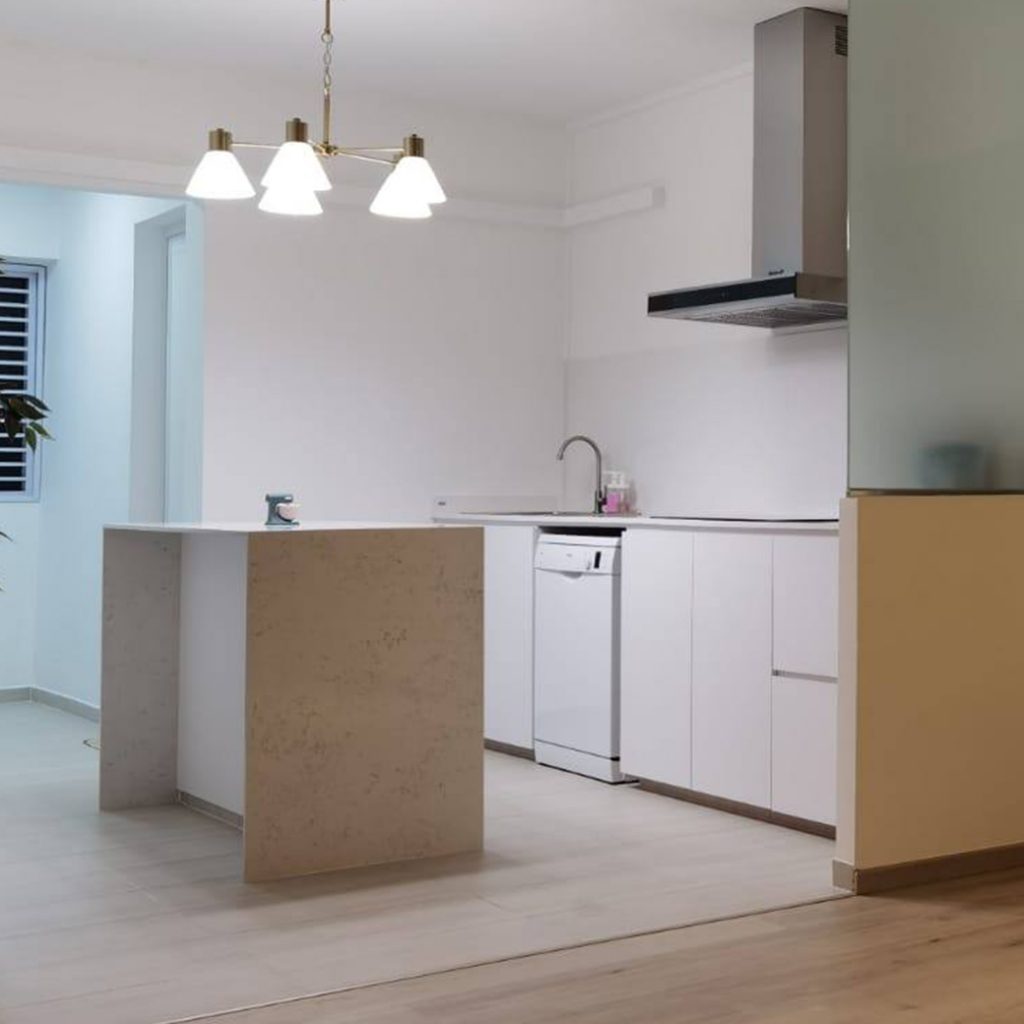 How much does it cost to renovate a HDB Kitchen Interior Design Singapore?
There is usually an expensive price tag for kitchen interior design Singapore kitchen renovation, but it is often worth the cost.
You can do kitchen renovations on your own or find contractors to do the work for you. The kitchen's design will be completely different after renovations are done, and you will feel like a new kitchen has been built.
If you have a kitchen that is not too old or in bad condition, kitchen renovation may be the best way to go. The kitchen will look much better and new kitchen cabinets can be costly.

Interested in doing the Kitchen Renovation?
Drawing from kitchen interior design Singapore kitchen renovation, one can learn how to maximize the kitchen for comfort and aesthetic purposes. There are many kitchen designs that you can do on your kitchen and each of them has its own characteristics. Maximizing the kitchen will also make cooking enjoyable.
Do Renovate your Dream Kitchen Now, and the result after kitchen design, kitchen renovation Singapore process you will not only have a kitchen that is functional, but also aesthetically pleasing.
The kitchen's design is one thing that can make or break it, and with a good kitchen interior design it will always be in use. With kitchen renovation Singapore, you can enjoy your kitchen; cook for your family and friends everyday!
Interested in doing the Kitchen Renovation? Hire Professional interior designer for Efficiency, Contact us Now (+65) 6873 1800)
Maximizing Your Kitchen Interior Design: Enjoy Cooking Everyday!