Looking to overhaul your HDB flat but don't know where to start and absolutely have no idea about interior design? Well, you should find some inspirations of interior design in Singapore then. Let's start from the bottom by asking yourself basic interior design questions such as what are the types of interior design? How many different interior design styles are there?
Simple questions like that are often asked by homeowners-to-be who are looking for house design. To decide which style that they want to have in their house, generally, they hire interior designers to help them. Reputable interior design firm such as Exqsite Singapore, will provide you with affordable design consultancy for you to obtain the interior design you aspire to have!
Are you the type of person who likes to follow trends? Then, you should try to apply the popular types of interior design firm! Down below, we have compiled the most used interior design inspirations styles in Singapore!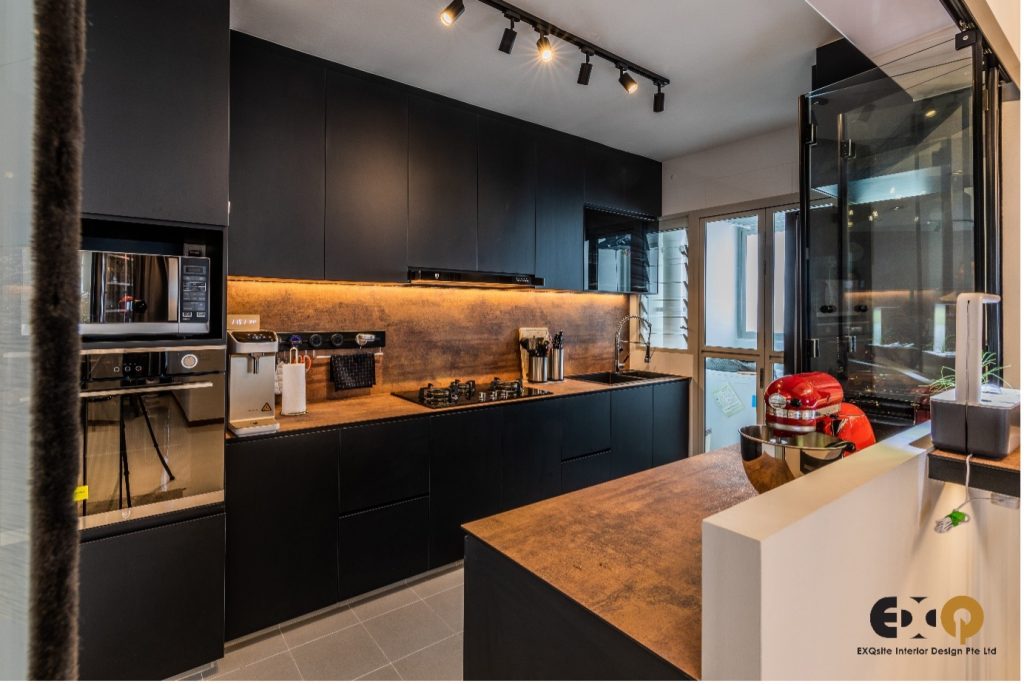 Modern
This type is probably the design that you are most familiar with. This design introduces a home decor with clean, neat lines, modest color palette and the appliance of metal, glass and steel materials. Less home accessories are used in this house design.
Contemporary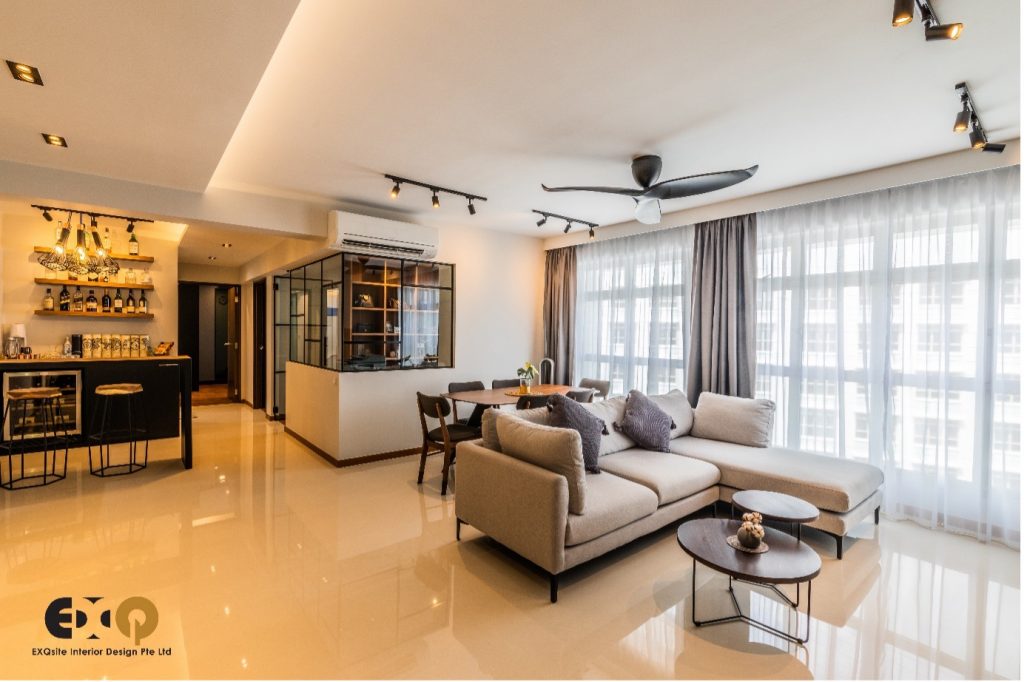 Modern and can be tricky to differentiate. However, both designs have their own specifications which are very distinctive. Contemporary can contain curvy lines, while modern cannot.
Minimalist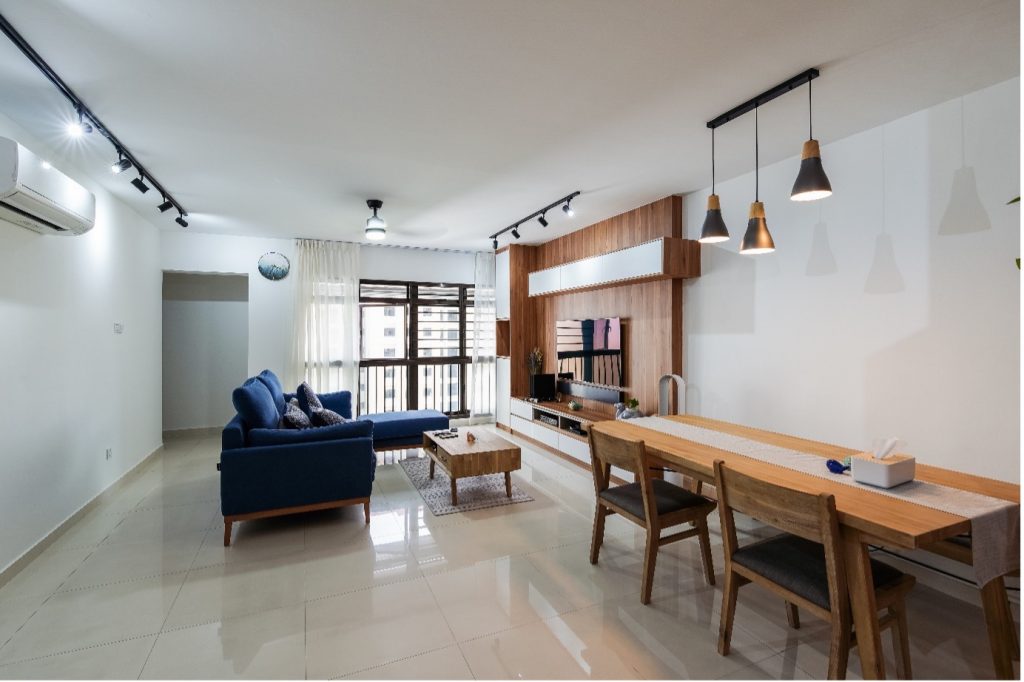 Minimalist interior design is the popular type that is suitable for your small HDB flat. This interior style idolizes the value of simplicity in small space which is very tempting for those who own small flats or landed property in Singapore.
Industrial
As the obvious name is, industrial-themed are adopting the styles of warehouse or an urban loft. Metallic fixtures, exposed pipes, high ceilings are the key to owning this home decor.
Scandinavian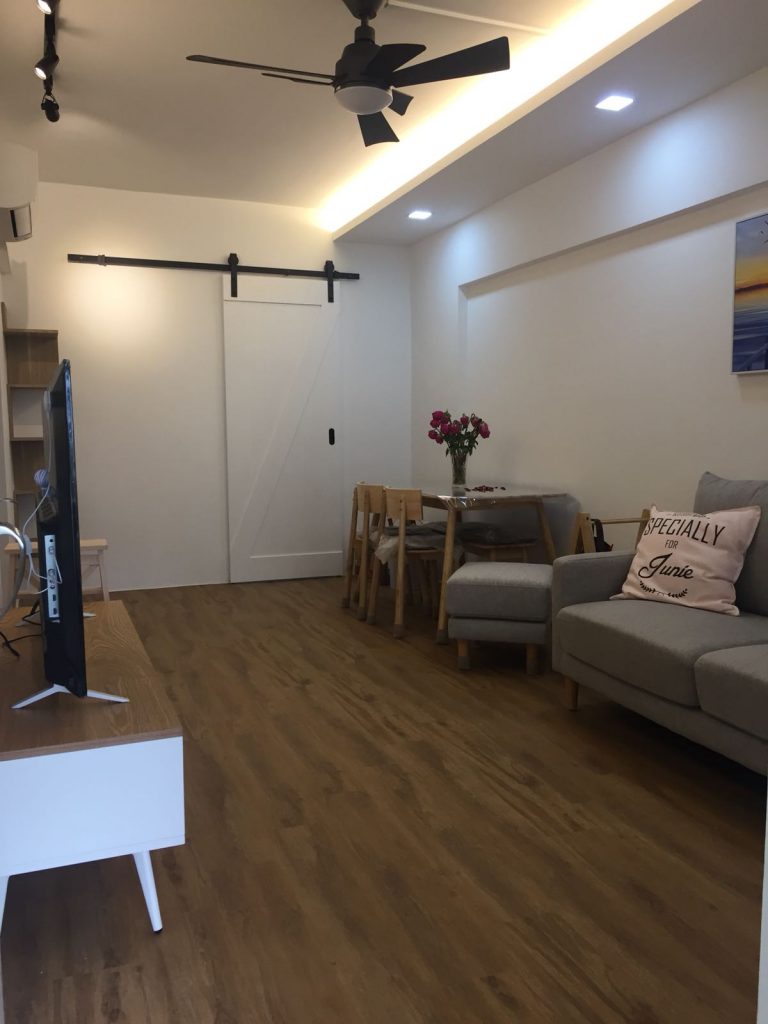 Basically, a scandinavian home design is adopting the simple way of life Nordic countries. The characteristics of scandinavian include all-white combined with beige color palettes, wooden floors, ceilings or furniture, pops of color that come from the use of artsy home accessories.
Transitional
Transitional is one of the interior design ideas that is adopted by those rooting for the idea of mixing modern and traditional concepts. Plush furnishings with steel and glass are the essence of transitional style. Additionally, this concept applies a neutral color palette for its goal to create a calming ambience.
Bohemian
Bohemian is very well-known for its reflection of carefree lifestyle. In terms of home decor, the bohemian type has the characteristics of vintage interior furniture, displays of unique collections that are museum worthy such as scooters, old books, lost and found items from the flea market, and many more!
Traditional
Some people say that having traditional home design is dull. In fact, traditional interiors use inspired 18th and 19th century wooden furniture which make the house look more appealing! Lavish textiles like silk, velvet, and thick fur, leather with different patterns are also applied in this style.
Eclectic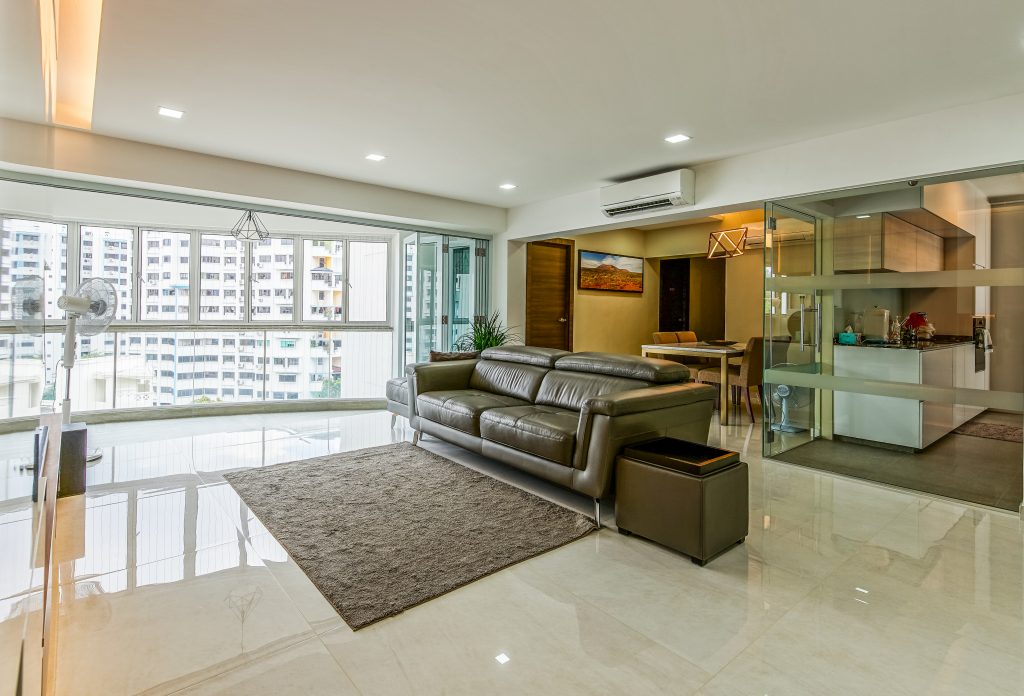 The characteristics that define eclectic style is the creation of rich culture surroundings by sticking to neutral color schemes and the limited use of accent color. To put it in a much simpler way, eclectic home design balances color and texture.
Coastal
Longing to live by the beach, but you already purchased an HDB BTO in the center of the city? Don't worry! You can have a beach-themed interior design applied to your home! A coastal concept home design includes the combination of cool neutral and airy color palettes such as blue and green. Wooden elements and interior decor are also the supportive aspects to create a beach-y interior look!
How much does interior designer cost?
When choosing a decorator you should set yourself expectations first. Compare these prices to determine when your quote is as reasonable as your prospect designer claims.
Having a dreamy, lively and homey house is definitely all we want. To make this all come true, first you need to pick the design you desire. After reading the article? Have you decided which preferred style is appropriate to your taste and personality? If you have, now it's time for you to engage with a trustworthy interior design firm. may say it's a waste of money to hire an interior designer, but in fact, this is the best thing you can do for your house.
A professional designer will consider everything from wall colors to flooring and lighting fixtures. Not only that! They also have creative ideas to make your dream home come true.
Remember! Your investment might think that hiring an interior designer is a waste of money. Truthfully, it's not! Establishing the interior design concept is the first step in making your dream house a reality. Moreover, hiring a professional designer will assure you to have competent designs and wise home solutions that will maximize your investment.
Some of our recent interior design projects
From designing to managing your project – we share common goals with you. We are determined to maximize the effort for every project and renovation process to create uniqueness.

Get Your Picturesque Interior Design with Exqsite, an Interior Design Firm
Exqsite is an interior design companies in Boon Lay Way Tradehub, Singapore that expertise in giving you the most magnificent aesthetic interior design solutions! Our experienced and knowledgeable workers are prioritizing the homeowner's needs and requirements. As an HDB licensed renovation contractor, we will professionally monitor and inspect the whole renovation process. Give us a call now!
Popular Types of Interior Design Styles in Singapore