For a Singaporean home remodel to be successful, choosing the proper home interior designer is essential. And we are here to design condominiums, HDBs, and landed homes with an emphasis on creating stunning yet practical rooms that our clients would be happy to call home. When we're done, we hand over spaces that are open, bright, and reflect the identities of their occupants.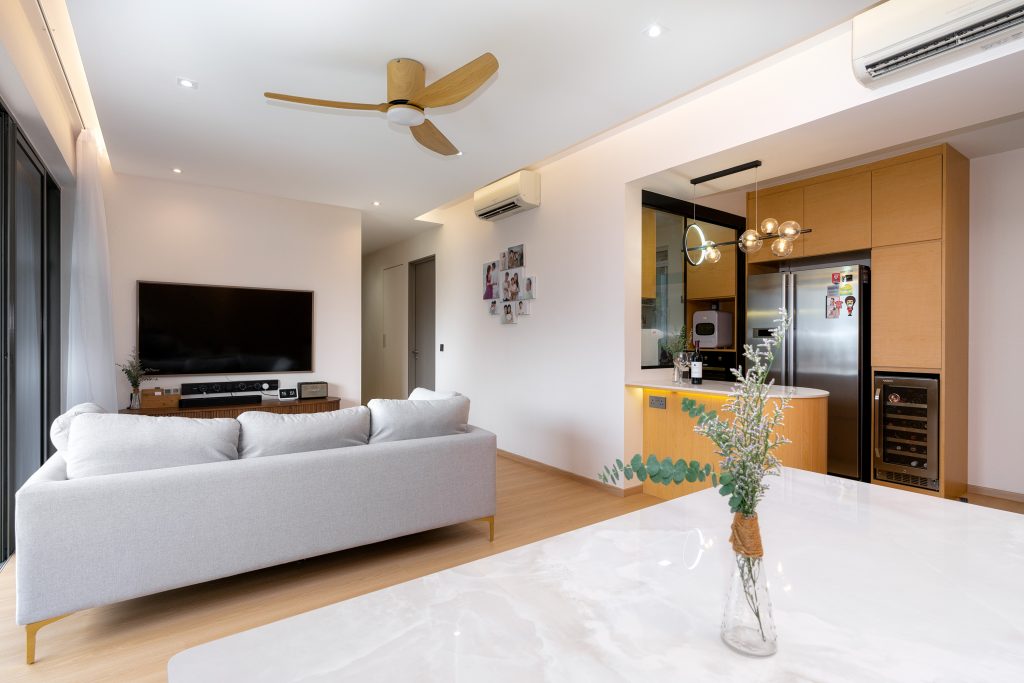 Finding Your Home Interior Design Style
Following your instincts is one of the keys to discovering your unique design aesthetic as an interior designer. Trust your inner creative urges, focus, and pay attention to what your heart is telling you before deciding on the final creative product.
Before you settle on a particularly distinctive style, whether you're a homeowner wanting to redecorate with a little do-it-yourself or an interior designer searching for your specific home decorating style, investigate yourself and your work a little. Try your hand at creating a modern farmhouse, incorporating Scandinavian designs, or simply looking for curios on Amazon. As an experiment, try completing a questionnaire on design preferences or applying design advice to your own house.
Tips to Finding Your Home Interior Design Style
Social media
An interior designer's paradise are social media platforms like Pinterest and Instagram! Spend some time on these applications if you're having problems identifying your own home design aesthetic. You are likely to feel creatively inspired by the abundance of lovely home interior designs, aesthetics, and home furnishings.
Use the mood boards and collections that Pinterest lets you keep to methodically pin the ideas that inspire you. On Instagram, you may follow accounts belonging to interior designers and even save pictures that catch your eye. Your social media algorithm gets tighter as a result of saving and pinning photographs, which makes the apps more likely to show you related photos. This helps to streamline things over time in the direction of a specific look.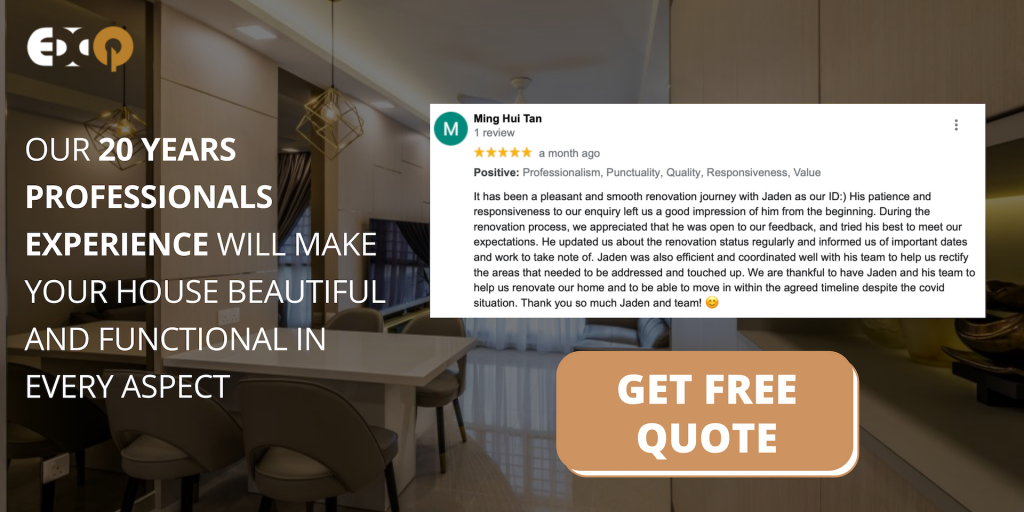 Choose warm or cool
Choosing whether the overall aesthetic will be warm or cool is one of the design process' key focuses. Understand whether you should choose warmer hues and patterns like yellows, reds, or oranges or cooler ones like blues, purples, and whites depending on the space you are designing. Your unique home interior design Singapore can be determined to a considerable extent by choosing between warm and cold colors and patterns.
Patterns
Exploring patterns can be challenging, especially if you are only drawn to particular types of patterns. Being open to various patterns and designs is one of the best tips in the book when deciding on your particular interior design aesthetic. Try mixing instead of matching. Use abstract patterns or designs that you might not normally choose. Find patterns that will work with this piece after using one statement pattern component.
Favorite colors
Finding a favorite color can be challenging, especially with so many stunning hues and tones available. If you have an open mind and haven't chosen a trademark hue yet, you'll be astonished by how many colors you can experiment with.
To create eye-catching combinations that you may utilize while styling a home, experiment with color pickers, color wheels, and combination generators. Try using a few basic color swatches and creating a color palette around them as opposed to staying with one color scheme so that you always have a new one to experiment with. To better define your favorite colors, experiment with neutral color palettes or unusual paint colors.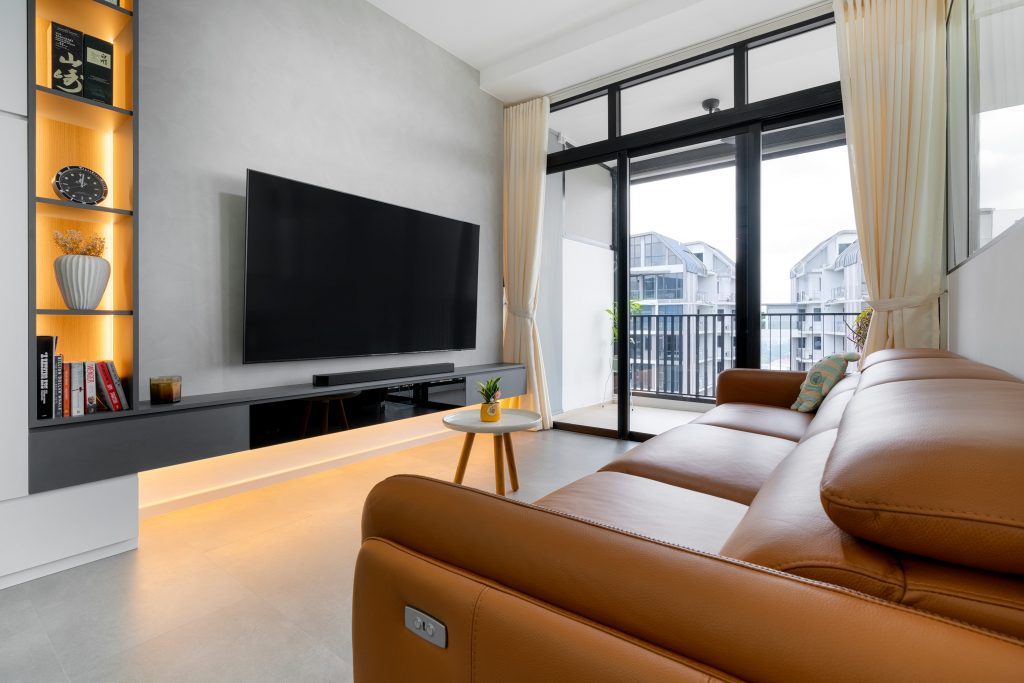 Transform old to new
It's simpler to start with a blank canvas, but more frequently we have to work with existing sofas, rugs, etc. See if you can use the colors in the rug by carefully examining it. Perhaps you could reupholster your old favorite couch to give it new life? Choose if you want patterns or plainness, tradition or modernity, and consider a color wheel or nature itself to see what hues complement one another. Using pinks and reds with greens, orange with duck egg, and yellows with blue and grey are a few examples.
Take your time
Collecting pieces will allow you to buy items you've fallen in love with as you come across them. Instead of accepting what is readily accessible when you need it in certain stores or online. You can take your time examining the design and color schemes of your room's accessories. Your understanding of home interior design Singapore will grow as you spend more time incorporating items into your home and learn what complements particular aspects the best.
Make it your own
Recognize that it is your home. Everyone has the ability to design their own home; it just takes developing an eye for it. There are no right or wrong ways to do it. Keep in mind that you are in control; it is important to consider current trends, but you should always add your own unique touch to develop something unique. You spend the most of your time at home, therefore it should represent your personality.
What does a Home Interior Designer Offer?
When planning, designing, and coordinating the remodeling of interior spaces for residential or commercial projects, a skilled interior designer works closely with the client. Interior decorating of a home must be done methodically. For the interior designers to be able to provide our clients with a firm strategy on what needs to be done in the most effective method, an assessment will be conducted in the early stages to determine exactly what our clients want and need. In order to give our clients environments that inspire, are comfortable, and encourage purposeful living and working, we collaborate closely with them. We can carry out designs ranging from the minimalist to the eclectic thanks to the caliber of our team.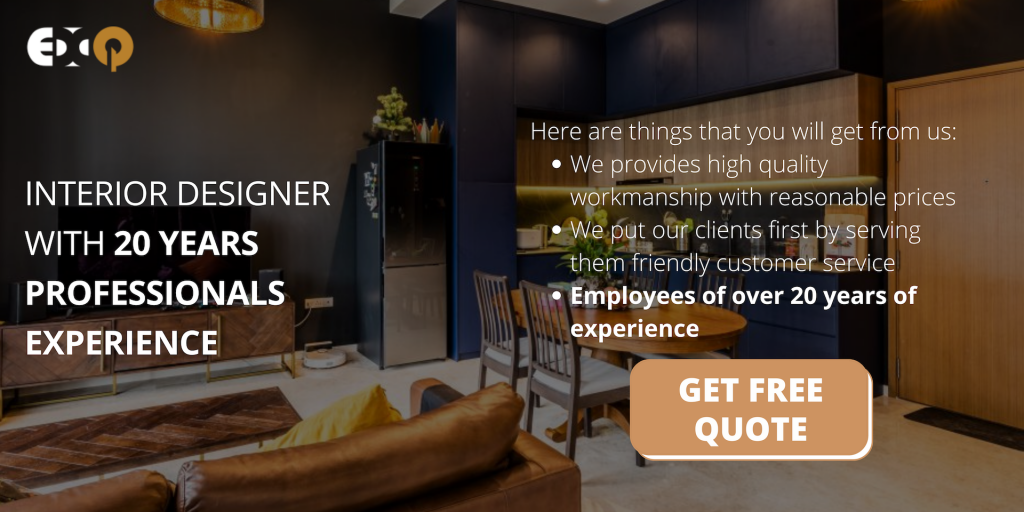 20 years professionals experience
In Exqsite, our team of 20 years professionals experience will make your house beautiful and functional in every aspect, with an eye on detail and perfection. We guarantee you will be satisfied! Here are things that you will get from us:
We provides high quality workmanship with reasonable prices
We put our clients first by serving them friendly customer service
Employees of over 20 years of experience
Make your renovation situation easier with us. Click here for the solution of your renovation problems.
Find The Perfect Interior Design For Your Home in Singapore