Are you a newbie in the renovation world and don't know where to start? Platforms that provide design inspiration such as Google and Pinterest are the perfect place to start! Sometimes, it can be very tricky to find the right interior design we aspire to have for our HDB. However, if you're a trend follower, you can use the modern style that you can find in home renovation in Singapore!
What is Modern Home Renovation?
Modern Home Renovation refers to the process of updating or remodeling a home to have a more contemporary and sophisticated look and feel. This can involve a variety of changes, such as updating the exterior materials, creating a more open floor plan, and incorporating modern design elements
The goal of modern home renovation is to transform a home into a unique, contemporary space that better suits the needs and preferences of the homeowner.
Having a modern-themed interior design for your HDB or landed property is not something impossible if you can get the proper interior design firm to work with. Exqsite interior is an interior design company that can make your dream HDB renovation come true because we provide you with knowledgeable and licensed workers who expertise in the interior design industry!
What is Modern Interior Design?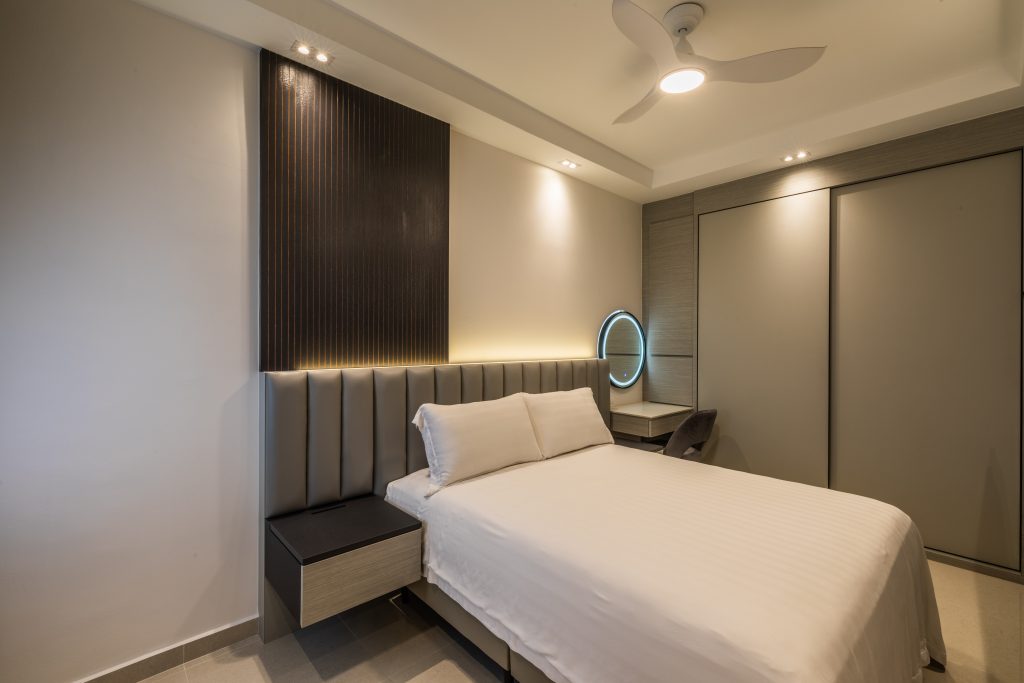 Did you know that modern interior design can make your home more stylish? Actually, contemporary interior design Singapore consists of clean simple lines, uniquely-shaped and functional furniture and electronics, bold and consistent accent colors, and even has very little turmoil! Yeah, that's why modern style can make your home look more eye-catching.
Are you still in doubt about choosing a modern concept for your HDB flat? Here are some ideas for modern home renovation to convince you!
Neutral Color For the Win!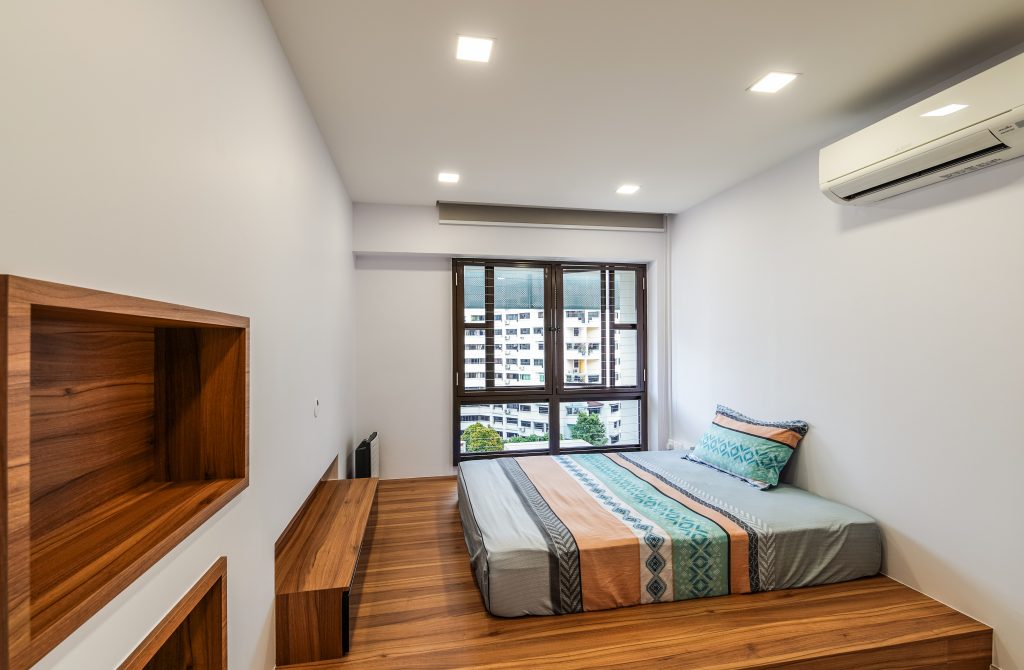 Neutral colors such as white, grey, and beige are the key to a modern style HDB. Such color tones can be very visually pleasurable and make your home look cozier. Neutral shades also contribute in creating a more comfortable environment.
To get the perfect neutral color combination for your HDB interior design, you can get in touch with your renovation contractor and discuss the color you want to apply to your home. If your budget is not supporting your needs for your dream HDB makeover, renovation loan Singapore is the answer!
Wood + Dark Color = Great Combo!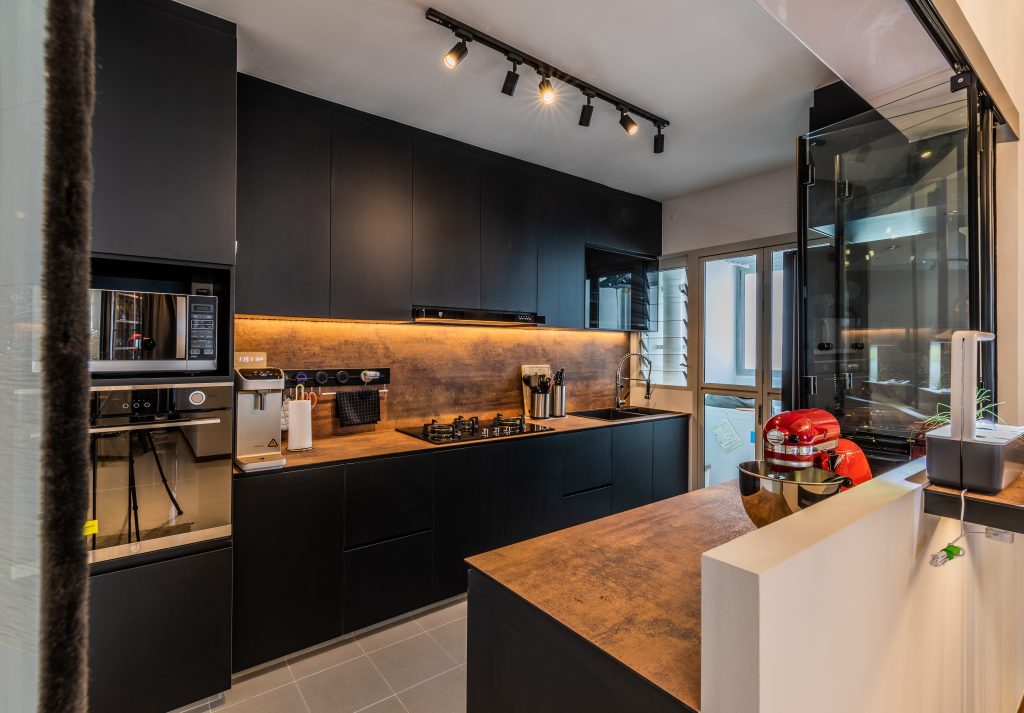 Wooden panels will always bring elegance for your HDB/BTO interior! To add a chic accent, you can apply furniture in dark color. You can ask for ligneous floors, walls or furniture to your home renovation contractors in Singapore if you aspire to have one!
The contrast between wood color and dark tones of the furniture will result in a more interesting space. Another recommended neoteric style is by applying letter L wall to ceiling. For the record, if you're intended to make your HDB look bigger, installing such energy will create an illusion of a higher HDB ceiling height.
Dark Marble
Marble is always the best option for your interior design if you aspire to have a modern energy for your HDB. Engaging with the right firm of home renovation Singapore will make you obtain high-qualified marble materials.
Besides the fact that dark-colored marble walls might fit your dark personality, it will give a seductive and luxurious mood to your home as well. Marble accents can be applied not only in the bathroom, but other rooms too! Your kitchen and dining room will look flawless with a little touch of dark marble.
Read this article to find out more about small kitchen design in Singapore!
Unique Home Accessories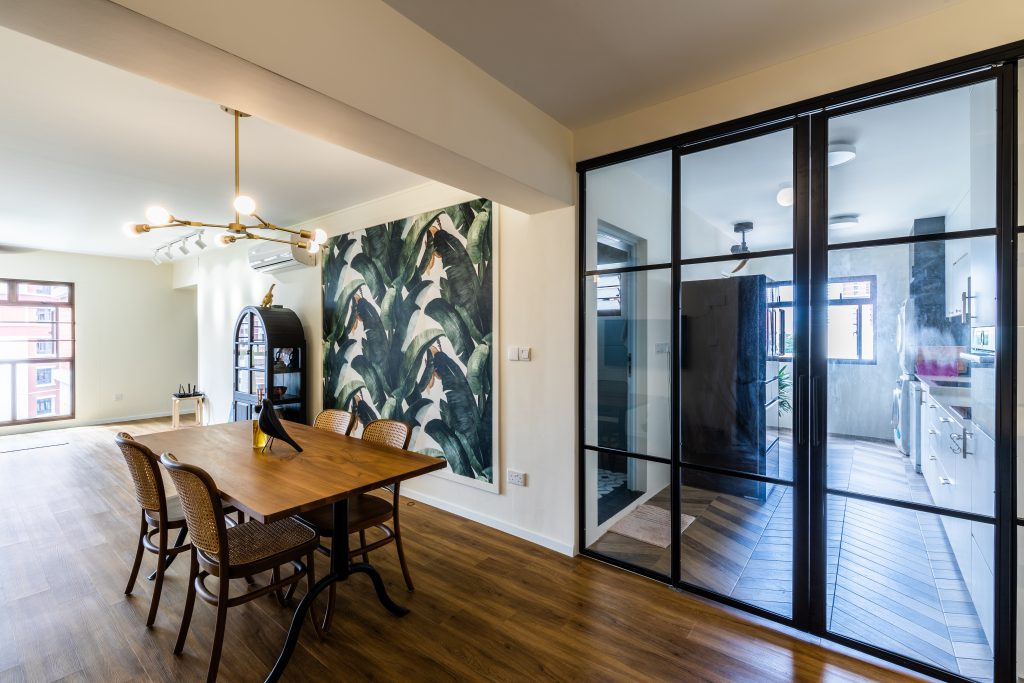 Trying to make your HDB more chic and lovely? Add some appealing interior decoration! Bring modernity to another level by getting patterned rugs and sofa pillows, a small reading table, or high-hanging curtains to your HDB Singapore because it will add a great visual interest!
One pro tip to note is that if you're going to add a patterned touch to a particular room, you have to find the one-tone model with your wall color. Similar color scheme will make your home more comfortable and aesthetic.
Modern Furniture and Electronics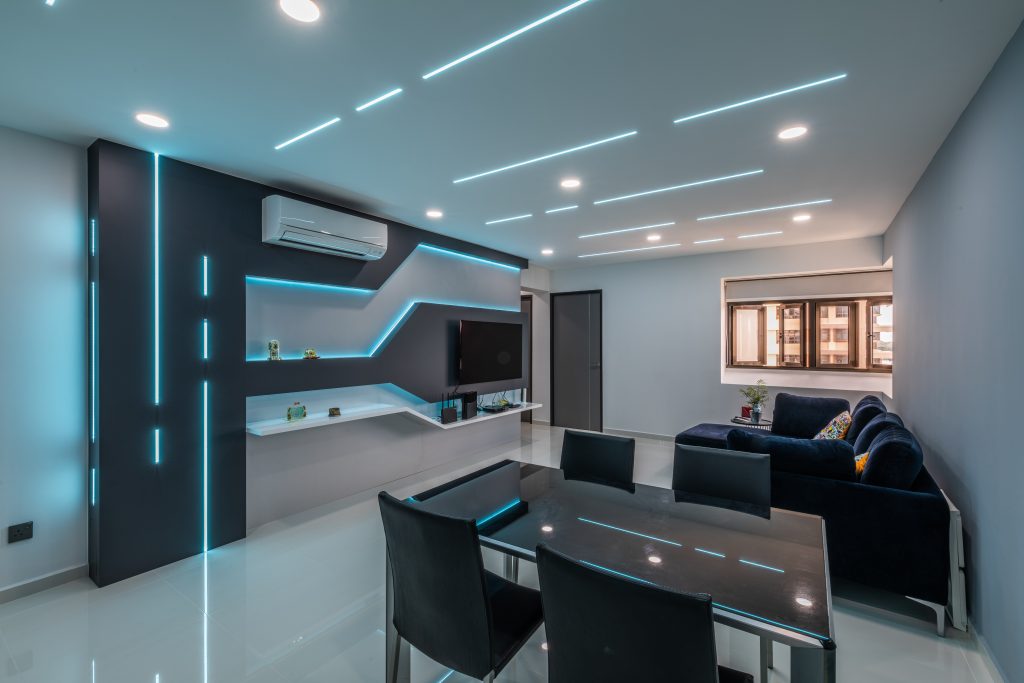 If you're going to have a modern home renovation, you can add multifunctional furniture and electronics! Applying smart living features such as home theater and other high-tech devices to your HDB flat will result in a classier home look!
The unique shape of furniture will also draw your guests attention because it has the role as centerpiece of your room! The most important element in designing your home interior that will give such a big impact is by applying outstanding furniture.
Exqsite: Your Interior Design Expert!
A modern-themed HDB BTO or landed property requires an advanced home renovation Singapore. You need to cooperate with a reputable interior design firm in order to obtain the renovation as you wanted. With the aim of integrating creativity and functionality, Exqsite will assure you to have your dream modern home renovation come true! Visit our showroom at 8 Boon Lay Way Tradehub, Singapore or simply give us a call!

5 Modern Home Renovation Ideas in Singapore