There are many renovation packages available for you to choose from. But, how do you know which renovation package is affordable? How do you know what will be included in the renovation package that your decide on? What about the design of your renovated kitchen design or bathroom? Do they have a professional interior designer available to help with this process? These are all important questions. In order to answer them and make sure that you get an affordable renovation package, please read our blog post!
The cost of renovation in Singapore is majorly dependent on the type and size of your home. Unless you own private property, your home will fall into one of these categories:
HDB BTO – HDBs are, basically, new government subsidised housing projects that are built-to-order. Basic amenities are readily available in HDBs and you will not require to carry out extensive renovation, unless you want to. Depending on what you want, you can choose to cut down bto renovation packages costs by opting for lesser built-in furniture, omit fancy false ceilings, etc.
HDB resale – As the name goes, resale properties are usually old and you might need to renovate certain parts as per your liking. These homes require an extensive overhaul of their interiors with hacking, plumbing, electrical, painting, masonry and all other renovation services. Hence, the cost of renovating resale properties is higher than BTO flats.
New condo – Condos in Singapore are privately owned properties that are non-subsidised and cost more than HDBs. But the good part is that these homes come equipped with high-end furnishings and fittings. Hence, an end-to-end renovation is rarely, if ever, necessary.
Resale condo – The cost of renovating a resale condo is usually higher than a new one. Hence, people with a higher budget are the ones who go for condos than those who opt for HDBs.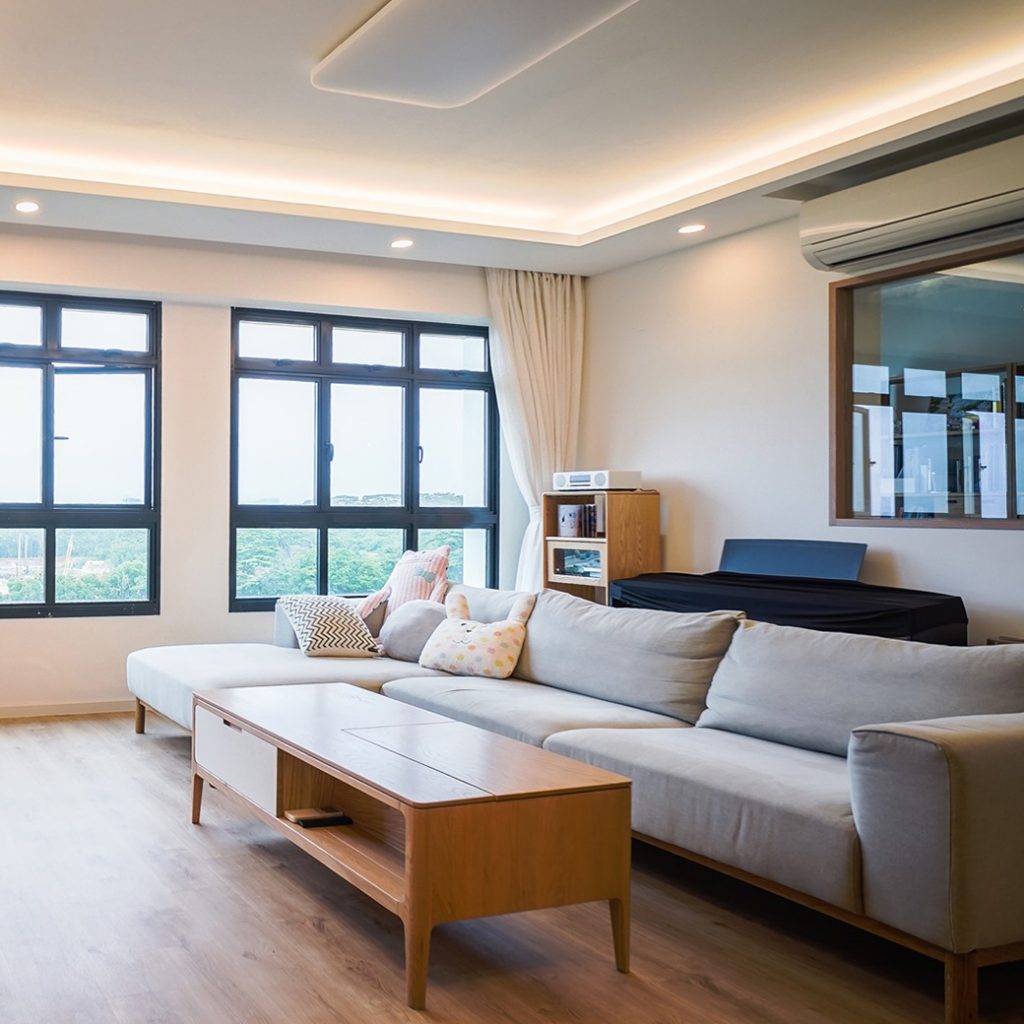 Singapore's housing market has undergone a significant transformation over the past few years with an increasing number wanting to buy but unable to afford it; conversely there are some who cannot sell their homes because they owe more than what its worth. The demand for public properties such as HDB flats continues while many other residential developments have been scrapped due to lacklustre sales numbers or difficulty getting loans from banks. In this economic climate that we find ourselves in, homeowners need all the help possible when deciding whether renovating makes sense financially at all!
How to reduce the cost of renovation?
One of the best ways to save money on a toilet renovation packages singapore, bto renovation packages, bathroom renovation packages or home renovation is by being smart about what you want and sticking to it. For example, if you plan on using existing cabinets but replacing countertops or paint colors then this will significantly reduce costs because those are some of the most expensive parts in any budget for your project.
One great way that can help with saving up dollars on a toilet design Singapore, toilet renovation packages Singapore, bto renovation packages, bathroom renovation packages or home renovation is thinking hard about just how much work needs done before making decisions like which materials get used – so be sure not to spend more than necessary right off the bat!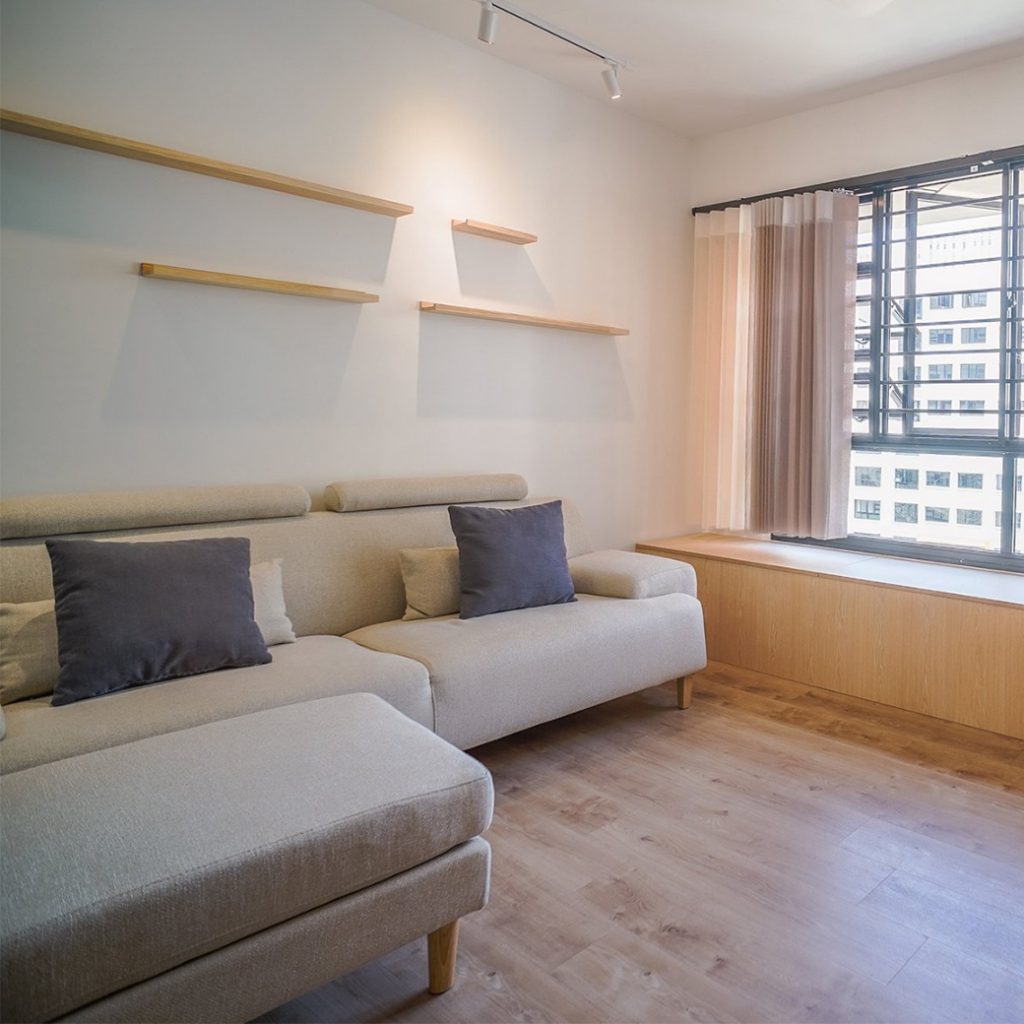 Check out some tips below:
#1: Stick to your budget
First and foremost, let's get this clear. The term "budget" does not necessarily mean cheap; it just means that you allocate your money in the right way and know what you are going to be spending on. Therefore before everything else, decide a ballpark figure for how much can spend on renovating your home—only after will determine where exactly to put those funds into renovation categories like paint colors or appliances. A spreadsheet is immensely helpful as a tracker so we do not go wrong when allocated our finances for each individual aspect of the house design project!
#2: Reduce built-in furniture
Yes, we understand that in compact homes, built-in furniture is quite a boon when it comes to increasing storage space. However, this custom carpentry will turn out to be rather expensive than having loose pieces of furniture. It will set you back by at least $10,000 on average so opt for loosely fitted cabinets and shelves if you're looking for something more affordable or moving often. An excellent example of this are IKEA's PAX wardrobes which pack beautifully into small spaces with minimal fuss!
#3: Always look for discounts on big-ticket items
So what are these expensive things we're alluding to? Buys like couches, feasting tables, TVs, sleeping cushions, apparatuses, etc can invade your spending plan by an enormous degree. An incredible method to stay away from this is to hang tight for occasional deals or blowout sales. This will help you save remodel costs in Singapore. Also, search for retailers who offer unique arrangements through bunch purchases or BTO projects. The limits you get in these deals are colossal and you will be astonished at the dollars that you'll be saving.
#4: What material to substitute with what?
Material decision is a major piece of your financial plan and your inside originator will actually want to disclose this to you better. There are a few materials that cost a fortune however can without much of a stretch be supplanted by moderately less expensive choices in the event that you'd like. For example, deck can be made out of vinyl rather than stone or hardwood which lessens the expense essentially. In kitchens, there are different ledge alternatives and you should be aware of your prerequisites prior to choosing one. Likewise, you can choose divider paint rather than backdrops for your rooms to save bucks.
#5: Reuse materials like kitchen cabinetry
One of the best ways to save on kitchen renovation cost is by reusing cabinetry and appliances on your small kitchen design plan. If you are unable or unwilling, painting your old cabinets a fresh coat will also do wonders in reducing costs. You can even try buy-sell-trade websites for some great deals! Speaking of salvaged materials, creative backsplashes that add both fun and flair may be just what's needed so get inventive with those too when designing yours!

Exqsite Interior in Singapore
With multiple achievements such as ACS registrars, bizSafe star and HDB licensed renovation contractor, Exqsite Interior has been trusted by many people all around Singapore. The good feedback we always obtain proves that we will professionally assist you in renovating your HDB kitchen, bathroom or your entire HBD unit. So what are you waiting for? Give us a call now!
Kitchen And 2 Bathroom Renovation Packages: How To Get Affordable Price In Singapore