Do you want to know how to find the best 3-room BTO floor plan?
If you are looking for a great house, but don't know how to choose the best BTO unit's floor plan, it's going to be a nightmare trying to find one that you like. There are so many BTO floor plans out there, and it can be difficult trying to figure out which one to pick.
Residential floor plans can be tricky to design. With so many complex spaces and features, it's easy to create a floor plan that doesn't follow best practices. In order to ensure that your plan is as efficient and attractive as possible, you should pay attention to the following 3-room BTO floor plan guidelines.
Designing a floor plan that works is a challenge, but it's also very rewarding. With the right guidelines and techniques, you can create the perfect layout for your BTO project.
What is a 3-room BTO floor plan?
A BTO (Build To Order) is a condo unit sold by the developer to homebuyers. The building's design and layout are decided by the developer and the unit configuration is decided by the buyer.
When looking for a BTO, there are certain things to consider such as size, layout and floor plan. The size of the unit should be suited to your family needs. The layout will determine where each room is located in the unit and how they are connected. The floor plan is important because it determines where your rooms are located in relation to one another. A 3-room BTO floor plan is a pre-created layout that you can choose as part of your new home purchase. The developer has already worked out the design for these basic rooms and you just need to select the one that best suits your needs.
These are generally a little more expensive than their non-BTO counterparts but they are still much cheaper than an architect-designed home.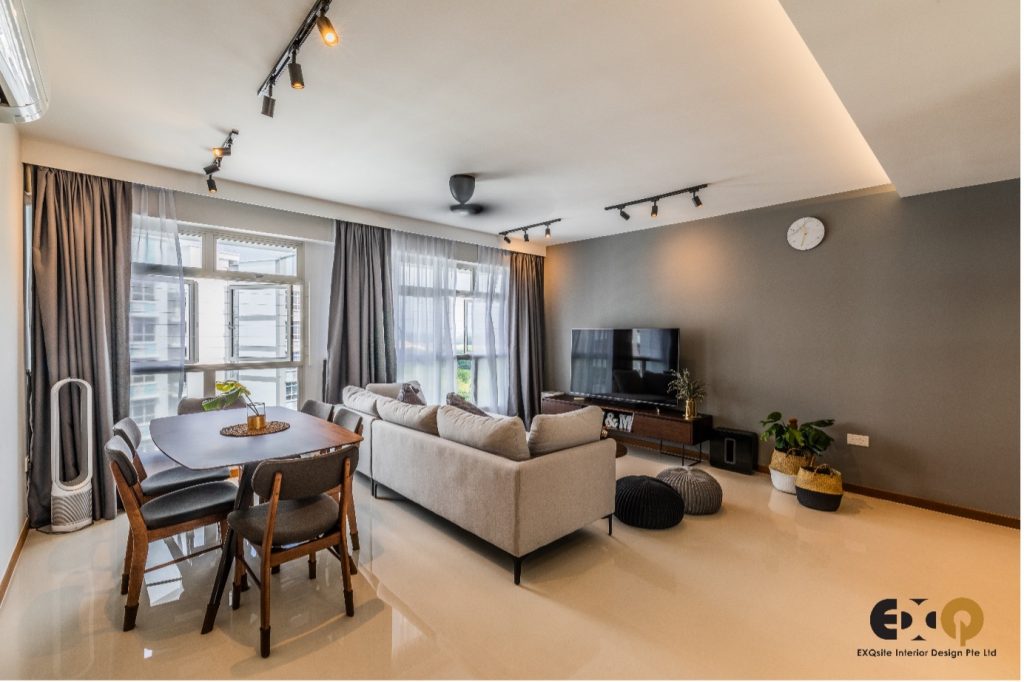 What are the key components of a 3-room BTO floor plan?
The 3-room BTO floor plan can be a good option for those who don't want a large, formal dining room. It's a good option for those who want to enjoy the outdoors without sacrificing indoor space. A 3-room HDB BTO floor plan usually contains 2 bedrooms, 1 of which is a master bedroom with attached bathroom, common bathroom, kitchen, living room, dining room. The 3-room BTO floor plan has an ideal size about 60 to 65sqm that is suitable for a compact home.
In a 3-room BTO floor plan, the kitchen, dining room and living room are connected by a hallway. Therefore, a BTO house could be designed so that the kitchen, dining room and living room are connected. They can be designed to be used as one space where your family can spend most of the time together.
How to create a 3-room BTO floor plan?
Floor plan design is a complex process that requires a lot of experience and skill. It's always better to hire an interior designer instead of trying to do it yourself. Here are some tips you could use when designing your floor plan: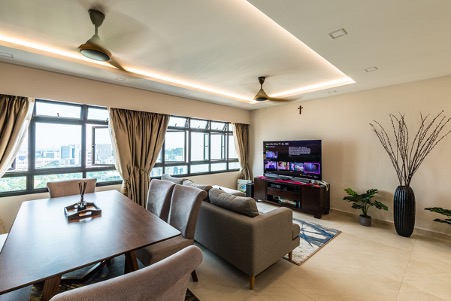 1. Don't exceed the maximum floor area ratio (FAR) – Floor area ratio (FAR) is the total floor area of a building divided by the number of floors in that building. It's important to stay within the maximum FAR when designing your home so it won't be rejected during the BTO application.
2. Maximize the use of living space – Make sure you maximize the use of living space in your home by using a well-designed floor plan. A large room is good for creating separate rooms later on, so it's better to start with a larger room.
3. Plan for a 3-room BTO layout – The most common layout for a BTO flat is three rooms, so it's important to plan for this when designing your floor plan. You can have a master bedroom, living room and kitchen as your three rooms. For the design of the floor plan, you can opt for an open-plan layout with an open kitchen and dining area or use a wall to separate them.
4. Plan for your future needs – A common mistake when designing a BTO flat is to plan only for present needs. The tendency is to put in everything that's needed now, but what about future needs? If you have young children now,you may need to provide a space for them to study in the future. If you have elderly parents now, you may need a bedroom for them in the future. So, take your time and think about what your needs will be like 10 years from now and plan accordingly.
5. Plan on the basics – The government has made it mandatory for developers to include certain items in their BTO flats, such as sanitary fittings, shower cubicles, etc. However, there are some optional items which are usually not included in the purchase price. For example, you may need to spend extra money on a washer and dryer if your flat does not have one. You may also need to install a ceiling fan or water heater depending on the type of BTO unit you choose.
6. Go for a high floor – It is good to choose the highest floor for a 3-room BTO unit. The higher the floor, the less chance of noise pollution from neighbouring units and from outside sources such as construction work. If you live on a higher floor, you can also enjoy the added advantage of having more natural light in your home.
7. Go for a large master bedroom – While size is not everything, it does play an important role when it comes to a comfortable living space. If you live on your own, you might not need such a big room, but if you have kids or like to host family gatherings, it is worth looking for a place with ample space for them to sleep and hang out together.
Exqsite can do it for you
Designing a new home is easier said than done. It's such an important decision that shouldn't be rushed.

That's where Exqsite comes in. We are Singapore's leading full-service interior design firm, with years of experience in helping our clients make the best decisions for their homes. Our friendly, professional designers will help you create a plan that fits your budget and lifestyle. We'll listen to you and take into account everything from your existing furniture to your favorite colors and styles so we can create a space that really reflects your personality.
Let us help you create a home that you love!
A Simple Guide For Choosing The Best 3-room BTO Floor Plan