Renovating your home may be one of the most exciting and daunting things you'll do. This is because there are so many things to consider when planning for a renovation project, especially for a big one.
The challenge of renovating a house is not the actual process of renovation but to ensure that the cost incurred does not exceed the agreed budget. A simple mistake in design or technical inaccuracy can add up to tens of thousands of dollars in construction costs and delay the project completion. There are many things that you need to consider when renovating your 4-room BTO. For example, what kind of flooring would you choose? Would you like to go for a neutral color scheme or would you want something more vibrant? You can also choose to paint the walls yourself or get someone else to do it for you.
So, before you start renovating your 4-room BTO, check out these renovation design tips for your guide to get it right!
Start with a plan
Without a plan, you will find yourself making last-minute decisions or spending money on unnecessary additions to your house. A plan will save you from making any hasty decisions and it will also help you make decisions in an organized manner. It is therefore important that you first make a plan for your 4-room BTO. You can either do it yourself or hire an interior designer to help you with the process.
You can start with an idea of what you want and then work backwards. If you have a specific room that you want to renovate, such as the living room, you can start with a plan for the living room. You can also start with the idea of having a home office and then work backwards to find out what other rooms need to be renovated. Once you have your plan, you can proceed to decide on what kind of flooring and fixtures you need to have, and how to allocate the budget for the renovation. Then, make a list of the things you need to buy for your 4-room BTO.
Make a floor plan
A good place to start is by drawing up a floor plan or making an outline of the rooms in your house. If you already have a rough idea of what you want, then great! But if not, do not worry as there are many free floor plans available online which can be easily downloaded and edited to suit your needs. The advantage of having a plan before starting on the construction is that you can design your layout to suit the amount of room you have available. This will make it easier for you to determine where everything will go and also ensure that there are no unwanted gaps in between rooms. It is always best to keep the house simple as a complex floor plan may become difficult to navigate and take away from the authenticity of the design.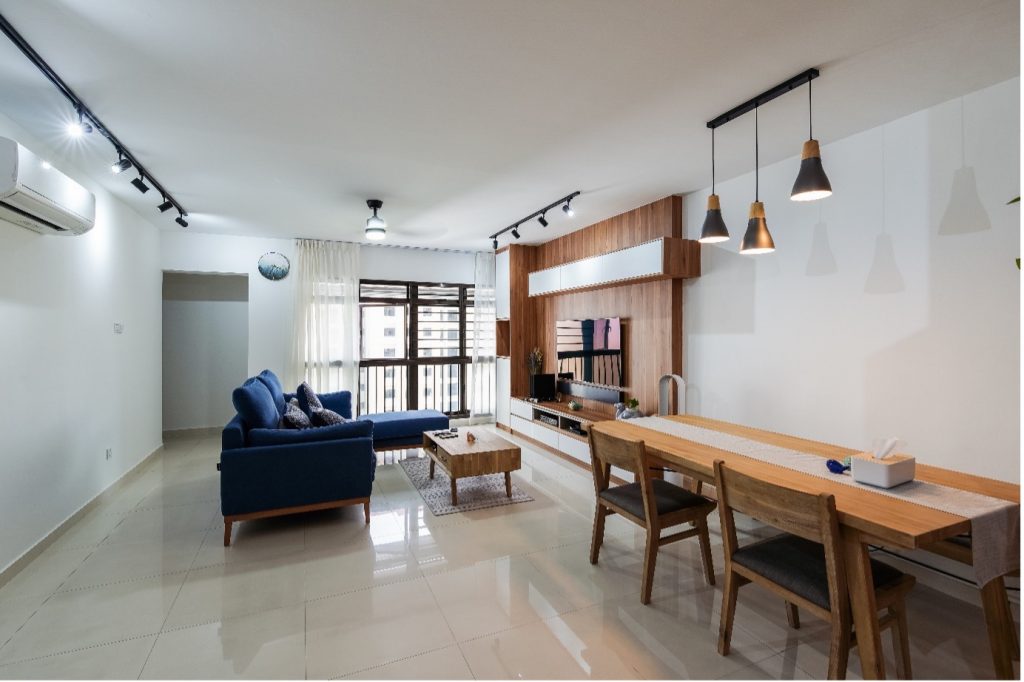 Get a good architect
You must be thinking how to find a good architect when there are hundreds of them out there. It is true that you will not know which one is good or not until after you pay for the service. What you can do is ask for recommendations from people who have recently done their own renovations and check out their works online. Once you have shortlisted a few architects, visit their offices and get a feel of the ambience. It is better to go with your gut feeling than go for the cheapest one. If you are still not sure, get three quotes from them and compare the prices before making your decision.
Find a reliable contractor
Finding a good contractor is almost as important as finding an architect. There are so many contractors out there but they are not all created equal. Do not settle for a company that will not work with you to meet your needs. Be sure to check references and get bids from multiple contractors. You can also hire an architect to help you find a good contractor.
Create your own checklist
When working with a contractor, create a checklist of things that need to be done during the remodel. For example, ask them if they will have proper permits in place before beginning the project and have them schedule inspections as needed so that there are no surprises during the remodel. Also, ask if they will provide you with a punch list at the end of the project to ensure that everything has been completed.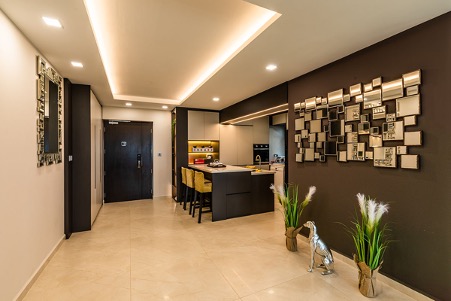 Understand all costs up front
If you work with a contractor for your renovation, then when you sign a contract with a contractor, it is important that you understand all costs up front. Be sure to know exactly how much the remodel will cost. Ask them to explain all the costs and make sure you are aware of any hidden costs. This will help you to budget accordingly and plan your renovations more efficiently by avoiding surprises during the project. The initial costs will include the materials and labor. You can also look into different rebates that are available in your area. Some of them can help you to reduce the costs of the project. You can also look into financing options and home improvement loans.
Know when to call in the experts
If you are not sure how to do it, it is a smart decision to hire professionals for your home improvement projects because they know how to do their job. But, you still have to choose wisely. The difference between an amateur job and an expert's work is like night and day. With today's technology, it's difficult to make amateur mistakes that cost you big money down the road. Home renovation can be a stressful experience, but it is important to remember that it is a lot of fun too. Make sure you are comfortable with your contractor and plan accordingly.

Get professional assistance from Exqsite
Finding a designer for your renovation project is not easy. Exqsite took this problem and solved it by providing a platform that brings all designers together in one place. We believe that the process of design and renovation should be easier, stress-free, and enjoyable. We take away the hassle and leave you with an interior design plan you will love. You can compare them, estimate their fees and get your project started.
Our team of interior designers have years of experience in this field, which means we know exactly what your home requires to look great. We make sure that your renovation plans are detailed and practical, within your budget and time frame, as well as being beautiful that is worth everything you spent!
4-room BTO Renovation Blog Tips To Get It Right