Do you dream of having your own 4-room HDB? Well, we all do at some point in time, right? But when you think about it, there are many things that can be quite challenging for most people, especially if you want to create a perfect floor plan.
You're probably thinking that creating a perfect floor plan is going to be extremely complicated. And it is. But what I'm going to show you will help you get the most out of your floor plan while keeping it simple and easy to understand.
In this article, I'm going to show you a simple and sure-fire way to design a 4-room BTO Floor Plan that will give your house a very unique look that you will not be able to find in any other houses.
What is the BTO floor plan?
A floor plan is a diagram that shows you the dimensions of a house or building. It includes details such as the rooms, furniture, windows and any other important information about the property.
A floor plan is a good way to visualize the layout of a room, but it's best to think of it as an aerial view of a house or room without a roof or ceiling.
Condo or HDB floor plans are great because not only do they give you a better indication of what the interior looks like, but they also provide you with an insane amount of information that even good quality photos and well-written descriptions cannot give.
Understanding the symbols
| | |
| --- | --- |
| Feature | Floor plan symbol |
| Structural wall | Bolded line |
| Normal wall | Straight, thin line |
| Gable-end wall (corner units only) | Line with a middle line |
| Window | Transparent line, or three lines |
| Swing door | Protractor-like symbol |
| Folding door | V-shaped symbol |
| Stairs | Ladder-like symbol |
These symbols still apply the same throughout the BTO Aug 2021 floor plan, BTO Nov 2021 floor plan.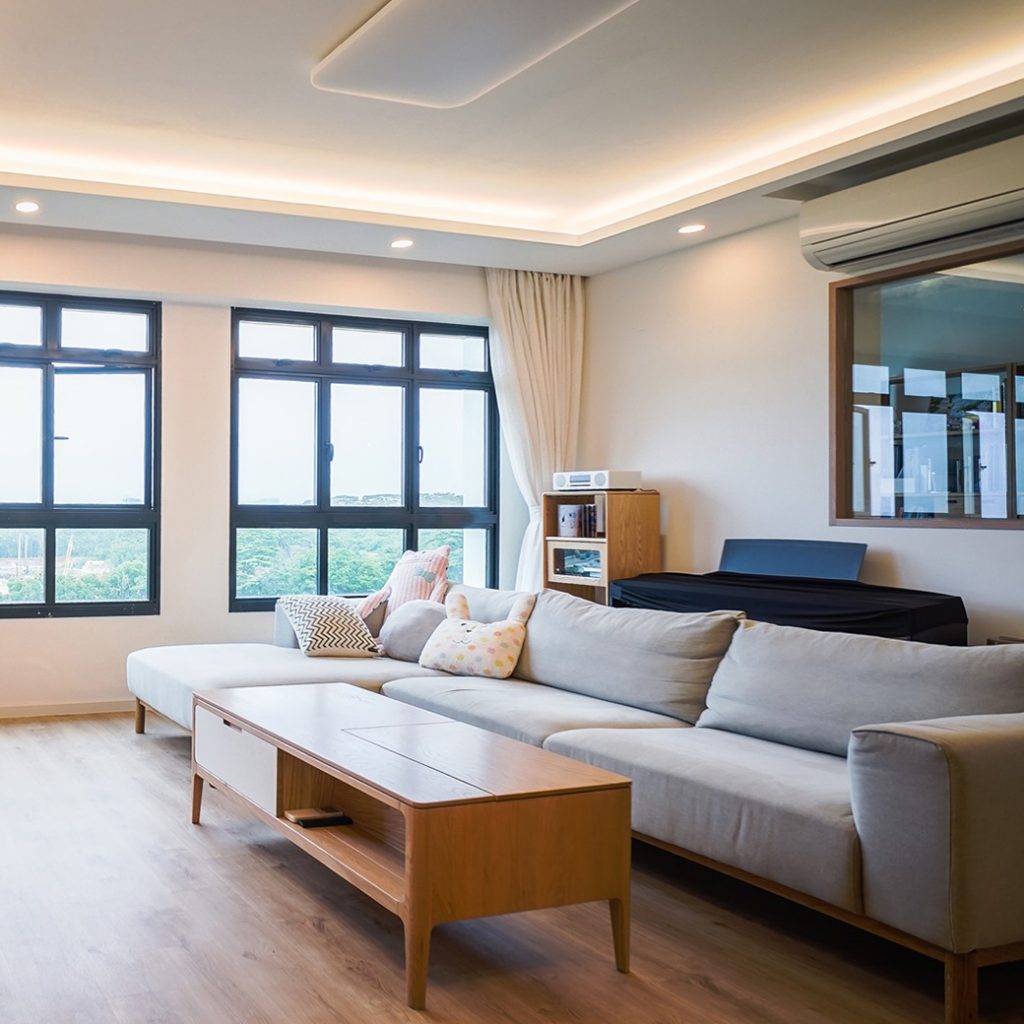 Walls
There are three types of walls you need to know in HDB floor plan 4-room: Structural walls, normal walls and gable-end walls which are being represented by a different symbol.
Structural walls
If you're renovating your 4-room BTO, you'll want to know which walls are structural. A simple rule of thumb is that structural walls usually surround the entire unit with bolded lines. If you're planning on renovating your home but you're not quite sure whether the walls are structural walls, ask your developer.
Normal walls
Walls are typically represented by straight, thin lines. These are the dividers that separate your rooms from the other spaces in the house.
Gable-end walls:
Gable-end walls are unique to corner units and are also known as sunshades. Their sole purpose is to shade your home from the sun's heat.
Window
Windows can be represented in a floor plan by transparent lines or three lines. There are three different types of windows – sliding windows, casement windows and top hung windows.
Stairs
For those living in a maisonette, you'll find your home's stairway indicated as a series of lined rectangles in the floor plan.
If you want a simple way to maximise the space under your stairway, minimalist storage is the way to go.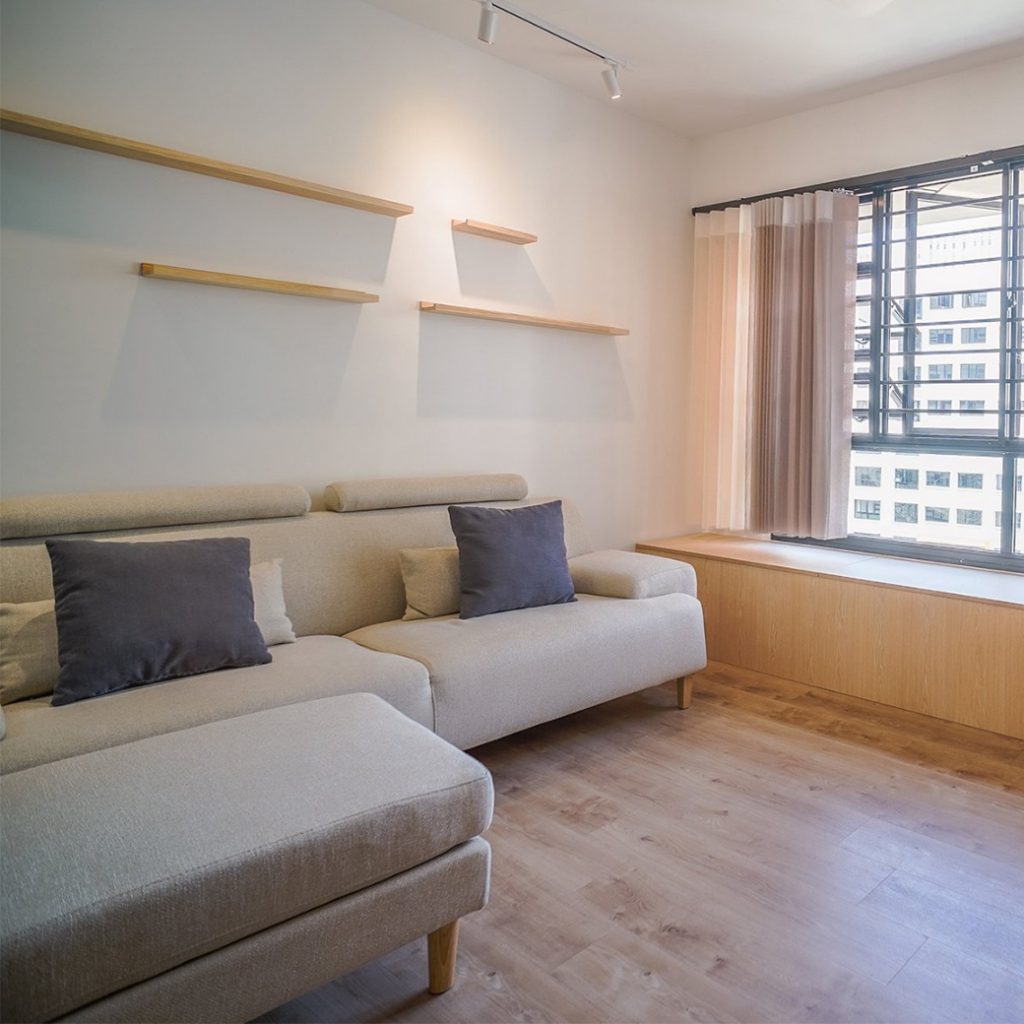 How to read a 4-room HDB Floor Plan Abbreviations Used in Singapore
HS: Household/bomb shelter
The walls of a house or bomb shelter are designed to protect inhabitants from bomb blasts and shrapnel. They are reinforced and made of steel and concrete.
BW: Bay window
Bay windows are windows that jut out from the wall. They were quite common in private properties before 2009 but the new guideline by the Urban Redevelopment Authority (URA) has reduced their appearance.
DB: Electrical switchboard
The electrical switchboard is responsible for distributing electricity at home and providing protection from overloads and short circuits.
W/D: Washer/dryer designated location
Most condominium developments come with a washer-dryer combo. They are usually stacked on top of one another.
W/C: water closet
Known as the bathroom or washroom.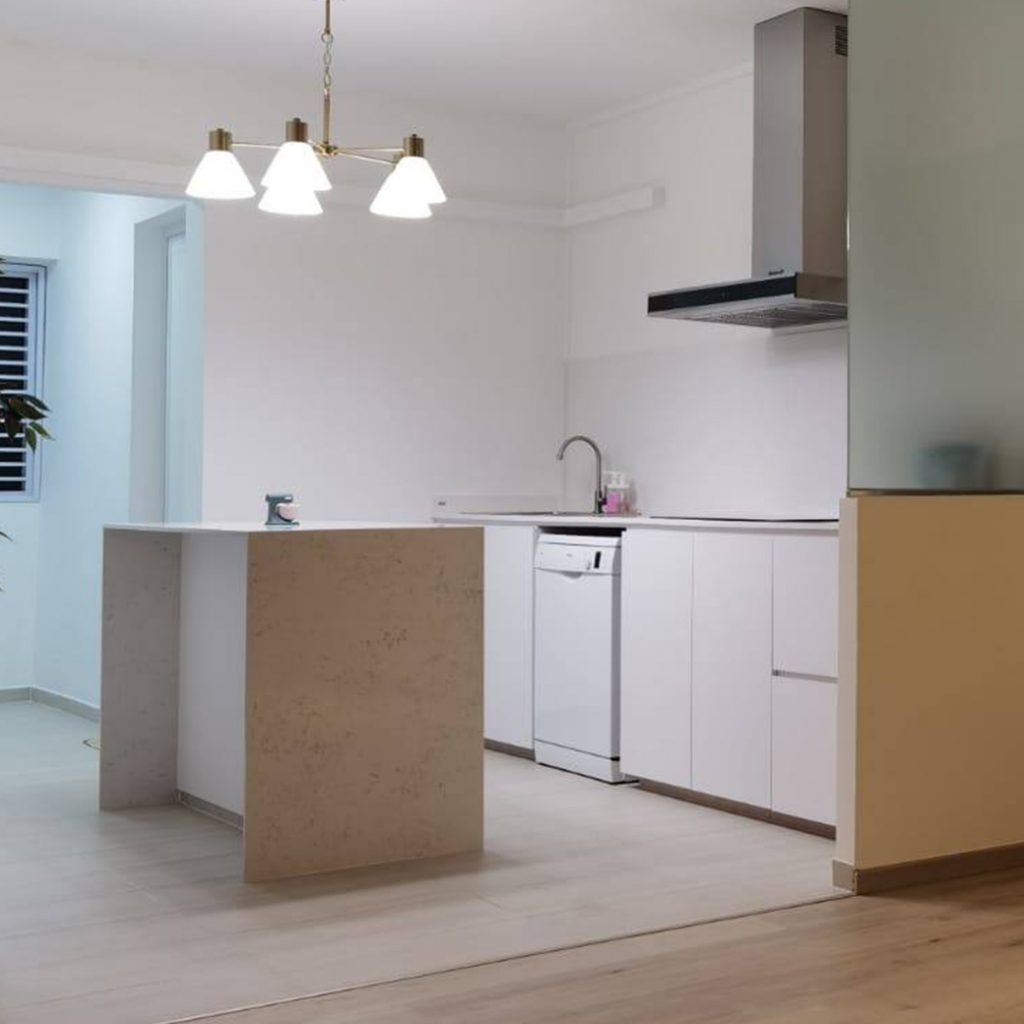 Things you should look out in 4-room BTO floor plan
Strata Void Areas
Air space is the amount of space between the floor and ceiling of a property. These void spaces usually have a floor-to-ceiling height of 4 to 2.5m, which is almost twice the standard 3.8m ceiling height found in most condominiums.
There are several vertical space types. Some developers charge you for all the space you want, while others charge for the space you need. It's not uncommon to see developers charge you for the extra space.
Private Enclosed Spaces (PES) and Air-con Ledges
A PES is an enclosed space adjacent to a strata unit that is commonly used for gardening, growing plants and outdoor living. The amount of livable space that a developer can build on a given plot of land is determined by URA.
Where Can You Get a 4-room HDB or Condo Floor Plan?
You can request a floor plan of an existing unit, or you can buy the floor plan of a property on HDB (for flats) or BCA (for private property).

Don't worry!
A lot of people still get confused when reading a 4-room BTO floor plan or any type of other floor plans. That is why choosing the right interior design agency and the right contractor would mean so much for you. Exqsite, an experienced interior design agency with with competent employees will surely help you have or pick the best 4-room BTO floor plan according to your dream style. Fred not! just give us a call or visit our office and we surely will make it easier for you.
5 Ultimate Guides to Read 4-room BTO Floor Plan 2021