Do you think that a 3-room BTO is small? You can use the space that you have in the best possible way!
As more and more people are starting to think about downsizing, they are beginning to realize that they don't need a house that is big enough to host their small family. In fact, a lot of people are actually saying that they don't want to live in a house that is too big. A smaller house means less maintenance, less stress, and less things to worry about. It also means less money spent on utilities.
The size of the old HDB 3-room floor plan is around 50-70 sqm, while nowadays the HDB floor plan size in Singapore is around 66 sqm. These 3-room BTOs are the perfect option for people who want to get more space in their home, but who don't want to sacrifice their home's style. The best part about a 3-room BTO is that they are very efficient and also very cost-effective. Whether you're in the middle of designing your own home, or are in the process of having a 3-room BTO renovation design, you may be wondering how to design the best layout for a 3-room BTO.
In this post, we'll take a look at some of the best layout design tips for small spaces, including some tips that are universal to any type of home design.
Tip #1: Make The Living Room a Double-Sided Room
This is a layout design tip that's applicable to any type of home design, but if you're designing a 3-room BTO, it's particularly useful because it helps you maximize the space in the living room. On the whole, it can also give your guests the best experience when visiting your home. As we mentioned above, a double-sided room is a room that has two distinct sides. One side of the room can be generally the living side, and the other side of the room is the dining side. You'll want to make sure that it's big enough to accommodate your guests.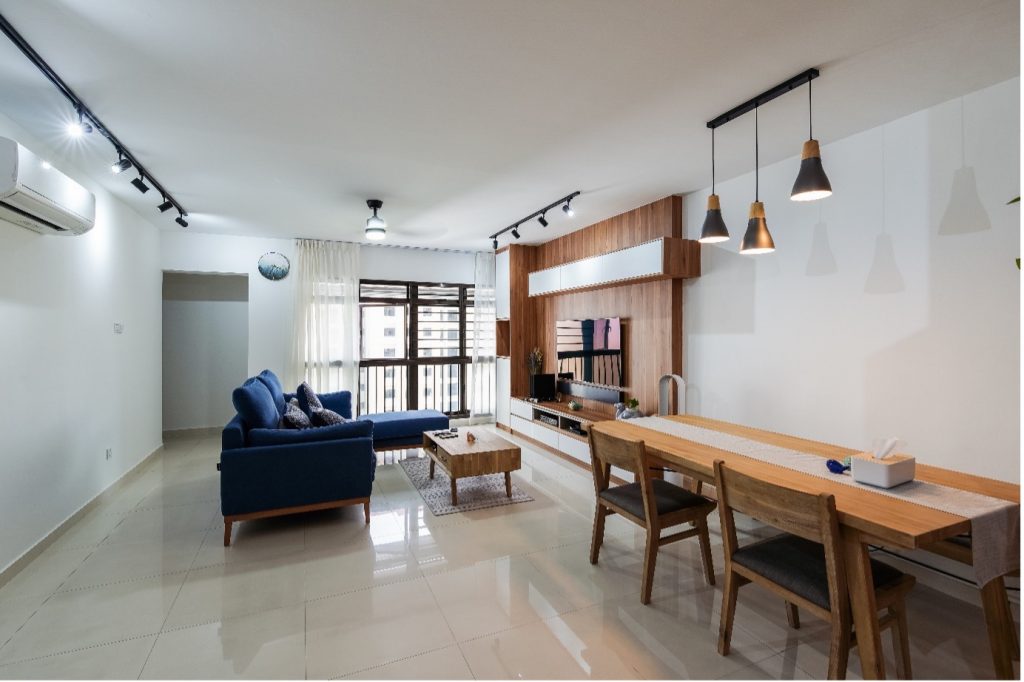 Tip #2: Avoid Using Walls to Separate The Living Room
In some cases, you'll want to use walls to separate the living room from the dining room or other rooms. But, you can make an open concept of your 3 room HDB flat by avoiding using walls to separate your rooms. For example, if you have a wall separating the living room from the kitchen, you may want to place a large couch or coffee table there as a divider. This way, it can be practical that your guests can also eat their meal without having to move around the room.
Tip #3: Use a Kitchen Island
The kitchen island is a must-have in any kitchen design. It's an extra kitchen space that you can use to prepare and serve food and meals for your guests. It's also a good idea to put a coffee maker or a sink on the island so that your guests can enjoy a cup of coffee or a glass of water. For a 3-room BTO, it will be great if your kitchen design has plenty of storage space. If you don't have enough cabinets and drawers, then consider installing a kitchen island or another piece of furniture that can serve as extra storage space. You can also install wall-mounted cabinets to free up floor space. Wall-mounted cabinets are practical and stylish, so you won't need to worry about your guests tripping over them when they walk into the kitchen.
Tip #4: Consider The Main Dining Room As The Kitchen
The main dining room can be used as the kitchen. This is a great option for people who want to have a fully equipped kitchen. The kitchen can be fully equipped with cooking appliances, a dining table and chairs. This will save you money on the renovation cost of building an extra room as the kitchen and you can make a 3 room BTO open concept kitchen that is popular among BTO home-buyers. A smaller kitchen doesn't mean you have to sacrifice style or function. In fact, some people prefer having less space in the kitchen because it allows them to keep the kitchen neat and organized.
Also, in a small 3-room BTO flat, it is possible to use corner space as the dining area. It will take up less space than a table that takes up most of the room. In this case, you can use an extending table so that it can be pulled out when needed.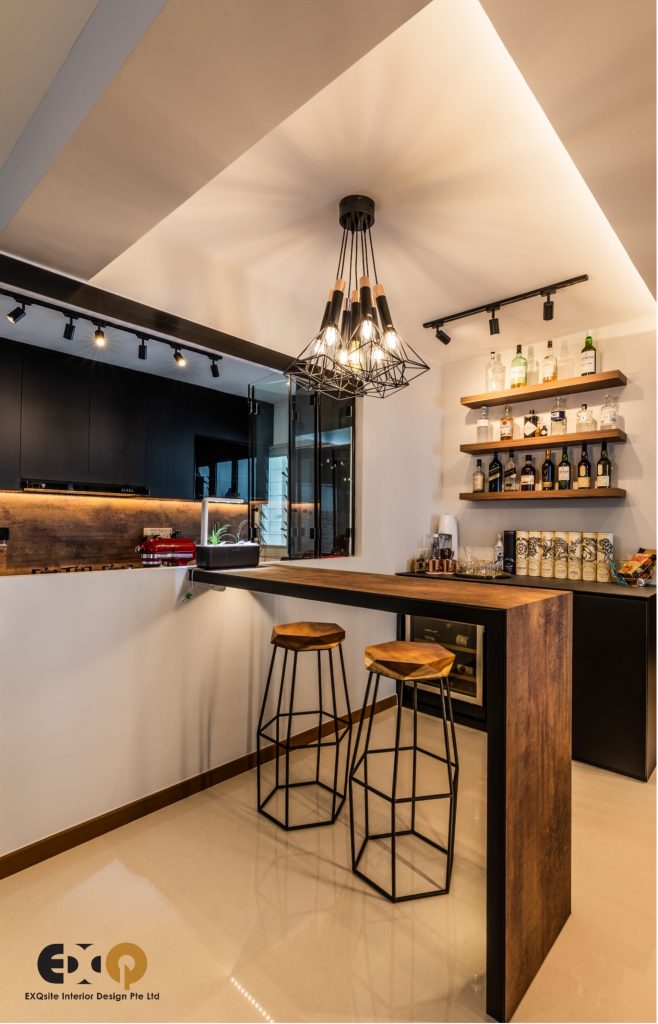 Tip #5: Use The 3-Room BTO Layout Design to Make the Guest Bedrooms Smaller
A 3-room HDB has 2 bedrooms, 1 of which is a master bedroom with an attached bathroom. A bigger bedroom is ideal for a family. The biggest size that you can get in a 3-room BTO is around 24 sqm while the smallest size is 18 sqm. The biggest bedroom can be your master bedroom which is the main bedroom that you use to rest your day. But, you can probably go for a 3-room BTO layout with a smaller guest room. If you make your guest rooms smaller, you can use the other rooms to expand the other rooms. For example, you can use the guest bedroom to expand the living room. You can also use the guest bedroom to expand the dining room.
Get professional assistance from Exqsite
Home ownership is probably the most fulfilling milestone in life, but it doesn't have to be stressful. With Exqsite, you can finally enjoy moving into your own home without having to compromise on space. Your apartment layout will always be unique and maximized!

We want to make the design of your dream home as simple and enjoyable as possible. Exqsite has experts who will quickly turn it into an interior design that best fits your lifestyle and budget. Then we share it with selected BTO developers so they can build you exactly what you want!
5 Best Layout Design Tips For Your 3-room BTO