In these days, kitchen renovation is a popular trend in Singapore. However, the price of kitchen renovation package varies from company to company. If you are looking for an affordable HBD kitchen renovation package in singapore, then do not hesitate to contact us!
Choosing an interior designer is not as simple as you might think. Many companies offer kitchen cabinet packages, so make sure to be selective and find one that provides affordable Singapore renovation services. Not only must the company take responsibility for remodelling your kitchen intelligently and efficiently, but they also need to understand what they are doing when it comes down to working with different materials like wood or granite counter tops because there can be a big difference in cost without having any significant change on how well your new design will work out.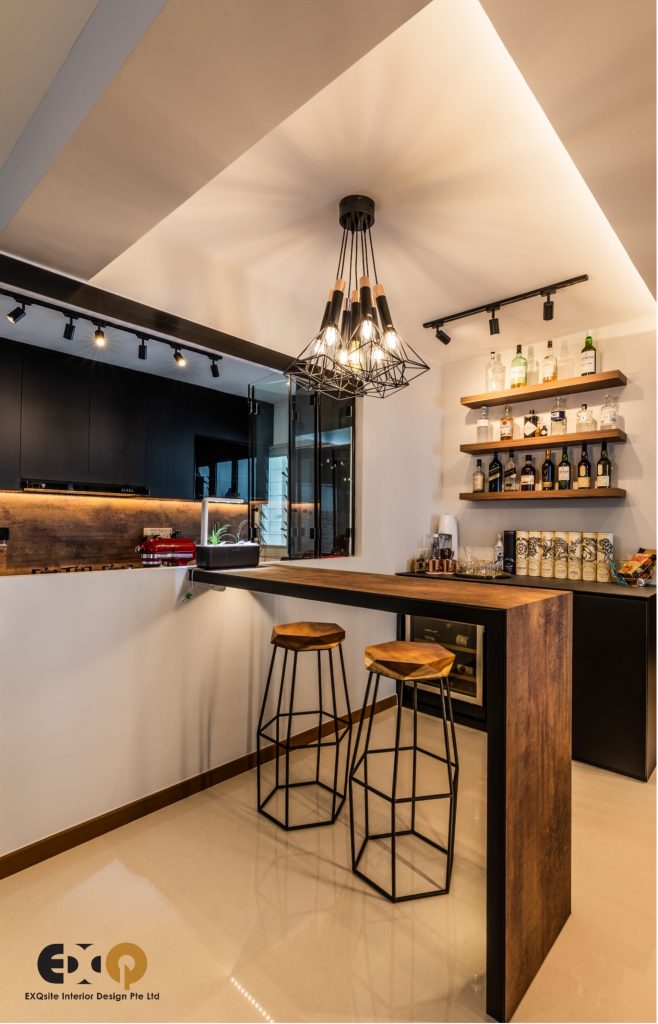 Kitchen Remodeling Tips for Homeowners in Singapore
A kitchen remodel is one of the most important investments you'll ever make. It's also one of the biggest decisions you'll have to make as a homeowner. Kitchen renovations in Singapore can be expensive, but there are many ways to save money on your project. This guide will show you how to cut costs while still getting exactly what you need for your new space area.
Start by making a list of everything you need for your new space. This will help you to prioritize your spending and make sure you don't forget anything important.
Once you have your list, research the price of each item or material. This will help you to set a budget for your interior project.
Next, look for ways to save money on your purchases. For example, you may be able to find cheaper alternatives service or to some of the items on your list, or you may be able to find discounts or sales on certain items.
Finally, consider ways to reduce the overall cost of your project. For example, you may be able to do some of the work yourself instead of hiring someone else to do it, or you may be able to find used or recycled materials instead of buying new ones.
Here are some kitchen renovation tips to help you get started.
Before you start any renovation project, you should first determine whether you're going to do the work yourself or hire a contractor. If you decide to go with a contractor, you'll need to find one who has experience doing kitchen remodels. You can ask friends and family members for interior design recommendations, or search online for
reviews
of local contractors.
Once you have a list of potential contractors, call them and ask the following questions:
How long have they been in business? How many renovation projects have they completed like yours? Can they provide references from past clients? What is their estimated for your project? Do they offer financing options? What type of warranty do they offer on their work? What is the estimated completion date for your project? Are they licensed and insured?
You should also ask to see samples of previous work. This will give you an idea of the quality of the contractor's work. Once you have chosen a contractor, be sure to get everything in writing before any work begins.
Start with an estimated package budget.
Once you've decided to renovate and what kind of kitchen remodel you'd like to do, you'll need to figure out how much money you have available. This will help you determine whether you can afford the project. To estimate of your kitchen remodel, you'll need to consider things like the size of your kitchen, the materials you plan to use, and the type of appliances you plan to install.
The average of a kitchen remodel is about $20,000. However, this number can vary greatly depending on the size and scope of your project. If wants a complete kitchen overhaul, you can expect to spend upwards of $50,000.
Be Prepared to Pay Kitchen Renovation Package More Than You Think.
If you're planning on doing any major home improvement projects, you should budget at least $10,000. That includes everything from the initial design phase to the actual
home renovation
and construction. If you're planning on doing any major home improvement projects, you should budget at least $10,000. That includes everything from the initial design phase to the actual construction.  $10,000 would be Confirm Value for Money! Guaranteed Best Price for 
Resale Kitchen Renovation
 in Singapore!
If you are thinking about a makeover or renovating your home but want to avoid wasting money, for example: According to the rules for HDB kitchen renovation, all the new pipes that are installed, cannot be concealed. Consider talking to a real estate agent before getting started.
Real estate agents have a good sense for what value of your home is, and how much it will do renovations that will increase that value. They can also give you advice on which renovations will most increase your home's value.
A great way to add some life to your bookcases and end tables, is by adding some basic nice tablecloths. You can make your own by purchasing some nice higher end fabric and sewing in the ends to prevent fraying. Arrange your items in a visually pleasing manner, which is sure to be the new
focal point
of your room.
When you are choosing a contractor for home improvements, choose one that offers a warranty on their work. This makes sure that repairs or replacements will be covered for the time specified in the contract. A contractor with no warranty is not worth hiring, as you won't have any recourse if something goes wrong with their workmanship.
Know What You Want Before You consider to Begin.
There are several things to consider when deciding what kind of kitchen remodel will work best for you and your property protection. First, think about how much space you need. Do you plan on having kids someday? How big do you want your kitchen to be? Will you use the space for entertaining guests? Are you looking for a more modern look or something with a traditional feel? How much time do you spend in the kitchen? Do you want to be able to sit at the counter and eat or do you prefer a dining area?
The answers to these questions will help you determine what style of kitchen is right for your home. If you're looking for a more modern feel, consider a contemporary kitchen with sleek lines and minimalistic design. If you prefer something with a more traditional feel, consider a classic kitchen with wood cabinets and granite countertops.
Once you've decided on the style of kitchen that's right for your home, it's time to start planning
your renovation
. The first step is to create a budget. Determine how much money you have available to spend on your new kitchen. Keep in mind that the cost of materials and labor can vary depending on the size and scope of your project.
Next, start planning the layout of your new kitchen. Draw a floor plan or use an online tool like Google SketchUp to get an idea of how your new kitchen will look. Be sure to include all of the features you want in your new space, such as an island, pantry, or breakfast nook.
FAQ Around Kitchen Renovation Package Singapore
Discovering kitchen and bathroom package is a shrewd initial step so you can get a thought of ​​the cost of redesigns and administrations gave. It's additionally an incredible chance to lead you to a trustworthy inside plan organization. Thus, we should begin by paying attention to the accompanying FAQ about the kitchen and bathroom package:
Q: How much Does Kitchen Renovation Ussualy Cost in Singapore?
A: You might be thinking that it will cost around SGD 14,000 to renovate your kitchen but the truth is you cannot really know how much renovations are going to set you back until after they have been completed. Renovating a kitchen for HDB BTO type properties can range between SGD 80,000 and up depending on such factors as other renovation services needed (wardrobes or furniture) and if there is mold in the house making cleanup difficult.
You may think it's just about getting new paint when remodeling because of low costs advertised by companies like Home Depot with their painting kits which only come out at over $200 USD per kit – not including tax! But these prices don't take into account all aspects of home
Q: What Affects the Cost of Kitchen Renovation Package?
A: There are many factors that dictate the kitchen renovation cost in Singapore. The materials used, how much damage to furniture and water systems there is, what type of design details you need done such as appliances or a certain color scheme for your cabinets – all these little things can affect the price. You should get detailed transparency from an interior designer before agreeing on any projects so you know exactly what it will be costing!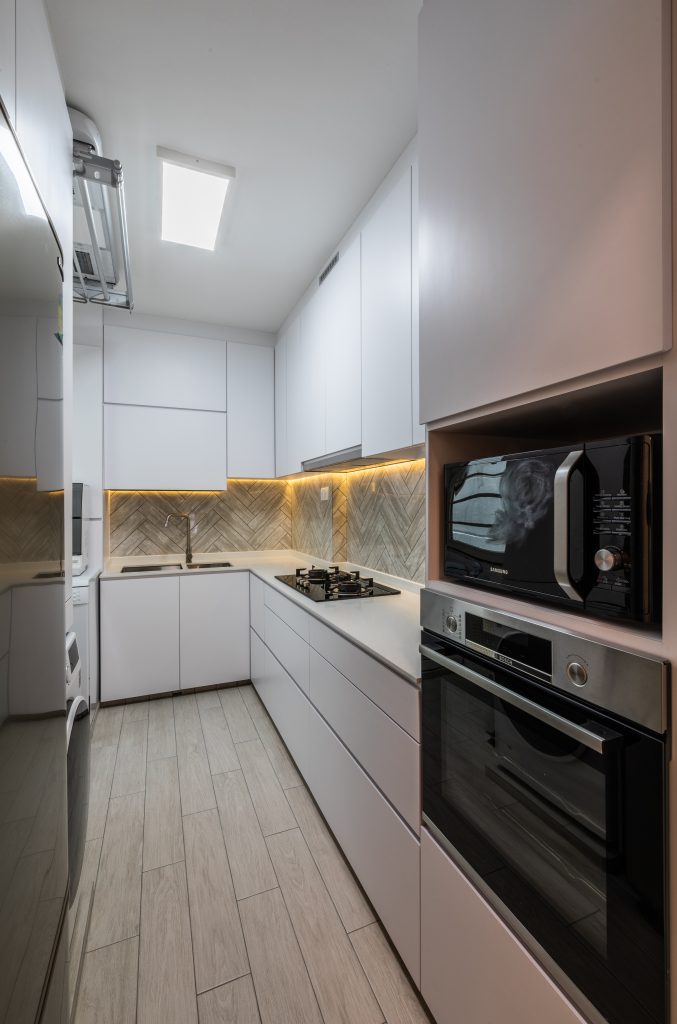 Q: How long does it take to renovate kitchen Singapore?
If you live in a HDB and want to renovate your kitchen, it can take up to 6-8 weeks. However, if you're planning on doing both the kitchen and toilet at once then expect 4-6 additional weeks of waiting time while everything is torn apart around you! If that's not enough disruption for ya, during this process there will be total upheaval with no way out of home without taking detours through other people's homes or risking an encounter with one our slithering friends who call themselves snakes – venomous ones too (no pun intended).
Q: Is It Worth Renovating the Kitchen?
Are you renovating your kitchen and selling the house? If so, then this article is for you! You might not know that when homeowners do a full home renovation before they sell their property, it can increase its value significantly. In fact, there are many benefits to doing such an undertaking like increased resale price; if done correctly and in tandem with other upgrades one may be considering within the same project.
If you're interested in reading more about how renovations could help improve your home's worth as well as increasing its saleability by being prepared beforehand – keep on reading below!
To start with, you need to affirm the idea of the kitchen renovation package in Singapore 2021 that you need, then, at that point submit it to your preferred inside architect. Utilizing a custom redesign bundle will make it simpler for you to set up the expense. The main thing is to be specific in picking the most appropriate and expert performing inside fashioner administration organization.
Subsequent to paying attention to the Q&A above, would you say you are prepared to begin a kitchen remodel project? How about we work with us so you can get a spending arranging administration that is clear, nitty gritty, and straightforward. You even get the opportunity to get a sensible kitchen renovation package in Singapore.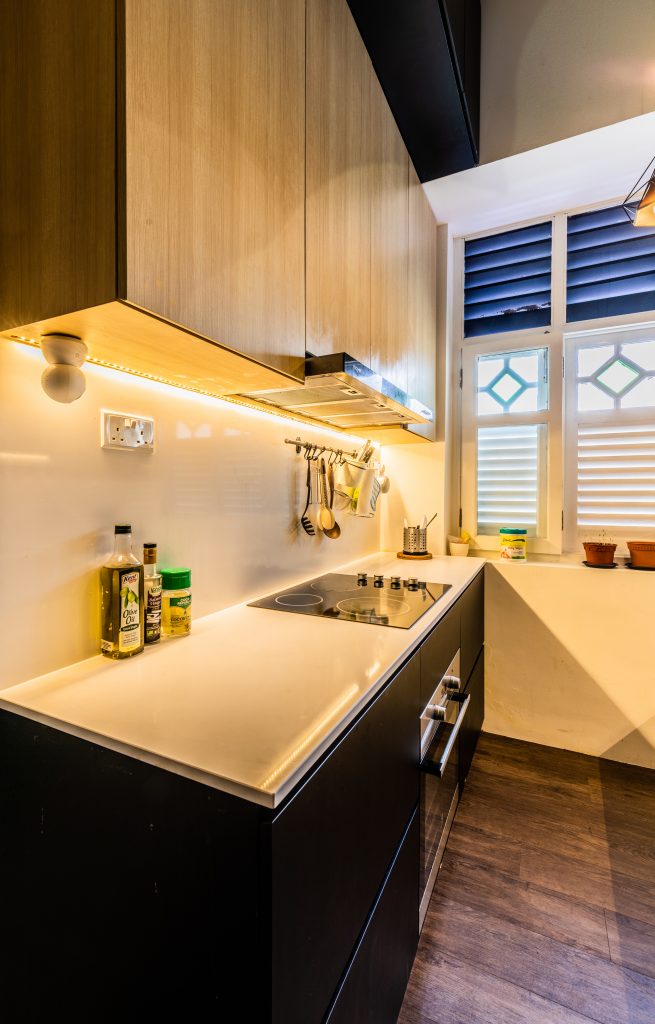 Q: How to Protect Yourself from a Kitchen Renovation Scam?
Using the Singapore kitchen renovation package will save you from surprising solicitations for redesign assets during a redesign project.
Moreover, despite the fact that numerous inside plan organizations at Woodland Close have perceived their believability, you actually need to pick one that coordinates with your correspondence style and character. In particular, they can interpret your desires about your fantasy kitchen redesign into the real world.
CREATE YOUR MARVELOUS KITCHEN DESIGN WITH EXQSITE INTERIOR DESIGN!
Exqsite as one of the reputable interior design firms in Singapore will provide you with planning, design, and delivery of interior environments for your home renovation. Therefore, our focus is on quality within planned budgets, so don't be worried about spending the extra cost anymore. Contact us or you can visit us at 8 Boon Lay Way Tradehub21 #01-18 Singapore.

Find Affordable HBD Kitchen Renovation Package In Singapore