One of the most satisfying aspects of adulthood is purchasing your own home. However, regardless of how large or little your budget is, renovation prices in Singapore can easily spiral out of control. One of the most crucial and challenging chores is figuring out the budget for your home improvement. Unexpected expenses must be factored into your budget, and a buffer must be set aside for them. A great technique to cope with this is to create a spreadsheet and make entries for everything you know you'll be spending money on. However, if you're looking for some quick advice on how to save money on your home and kitchen renovation, keep reading.
How much does kitchen renovation cost in Singapore?
In Singapore, the cost of renovation is largely determined by the type of property and the size of your home. Unless you own your own home, your residence will fall into one of the following categories:
HDB BTO – High-density housing developments (HDBs) are new government-subsidized housing developments that are built-to-order. Basic amenities are readily available in HDBs, and unless you desire major kitchen renovation, you will not be required to do so. You can save money by selecting for fewer built-in furniture, omitting fancy fake ceilings, and so on, depending on what you desire.
HDB resale – As the name implies, resale properties are typically older, and you may need to modify certain areas to suit your preferences. These houses require substantial interior renovations, including hacking, plumbing, electrical, painting, masonry, and other services. As a result, the cost of kitchen renovation a resale property is more than upgrading a BTO unit.
New condo – Condos are privately owned properties in Singapore that are not subsidised and cost more than HDBs. The good news is that these residences are furnished and fitted with high-end furnishings and fittings. As a result, a complete renovation is rarely, if ever, required.
Resale condo – Renovating a resale condo is frequently more expensive than renovating a new one. As a result, those with a larger budget opt for condos rather than HDBs.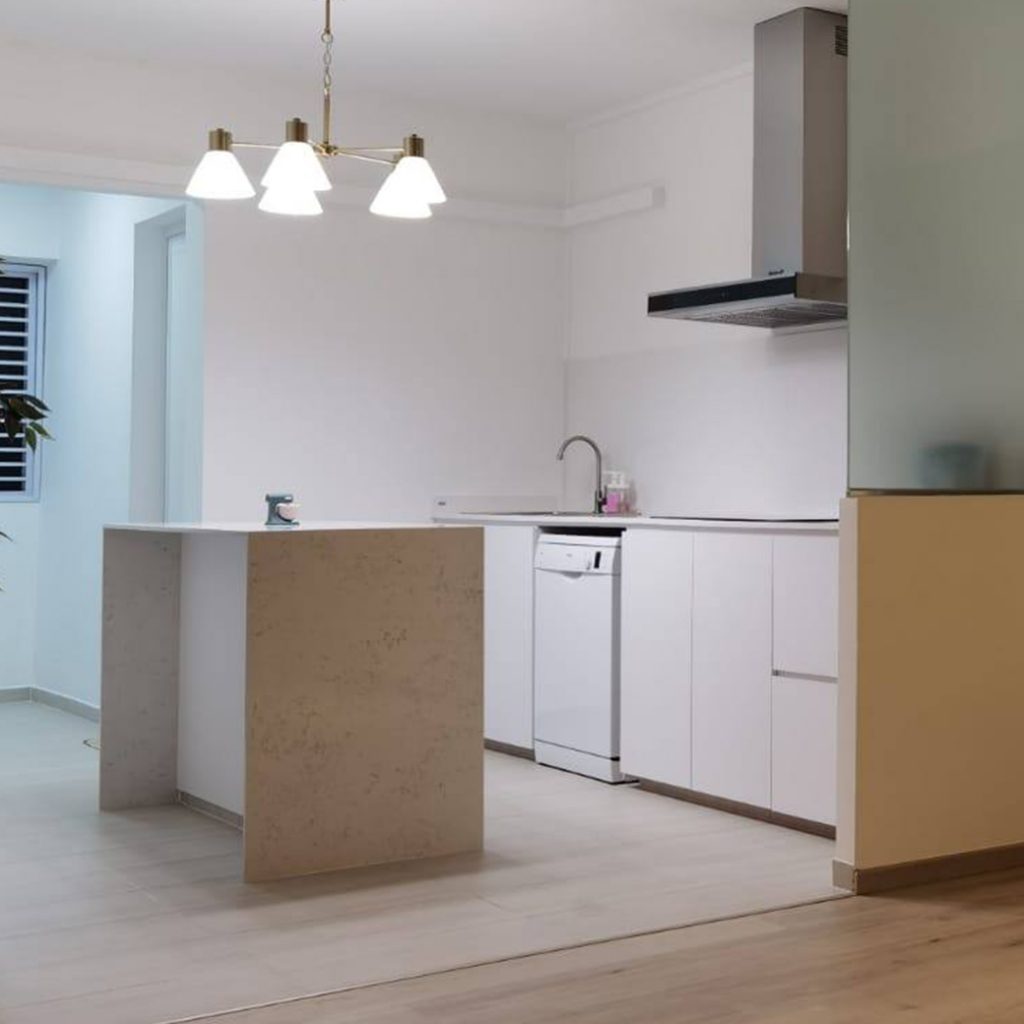 How to reduce the kitchen renovation cost?
To get back to the primary question, how does one save money on kitchen renovation package Singapore? When you have some tried-and-true methods up your sleeve, it's easier to come up with a renovation budget that fits your needs and lifestyle for fully functional kitchen. Take a look at the following suggestions:
#1: Stick to your kitchen renovation budget
First and first, let me state unequivocally that the phrase "budget" does not always imply "cheap." It simply means that you have properly allocated your funds and know what you will be spending them on. So, before you do anything else, figure out a rough estimate of how much money you'll be able to spend on your house improvement. You may only assign money to different areas of the renovation once you have this set. A spreadsheet can be quite useful in keeping track of everything so you don't forget anything. It's also a good idea to budget for certain unforeseen costs when planning your renovation budget. It could be as simple as allocating 10% of your overall budget to miscellaneous expenses.
#2: Reduce built-in furniture
Yes, we recognize that built-in furniture is a godsend when it comes to expanding storage space in small spaces. Custom carpentry, on the other hand, will be more expensive than buying individual pieces of furniture. On average, it will cost you at least $10,000. As a result, if you're looking for storage-intensive pieces, go for loose furniture that can also be properly chosen. Furthermore, if you plan to relocate or renovate frequently, loose furniture is an excellent choice because it is easy to transport. The IKEA PAX wardrobe, which is freestanding and packs a punch, is a great illustration of this.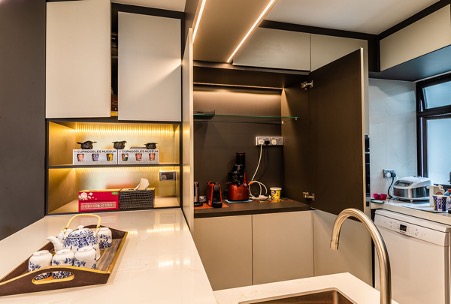 #3: Always look for discounts on big-ticket items
So, what exactly are these big-ticket products we're talking about? Sofas, dining tables, TVs, mattresses, appliances, and other large purchases can easily exceed your budget. Waiting for seasonal or clearance deals is a fantastic method to avoid this. This will allow you to save money on renovations in Singapore. Look for retailers that provide special discounts through group purchasing or BTO projects. The savings you'll make during these promotions are substantial, and you'll be astonished at how much money you'll save.
#4: What material to substitute with what?
Your interior designer will be able to properly explain material selection, which is an important component of your budget. Some materials are extremely expensive, although they can simply be changed with less expensive alternatives if desired. For example, instead of stone or hardwood, flooring can be built of vinyl, which is substantially less expensive. There are several countertop possibilities in kitchens, and you must consider your needs before making a decision. Similarly, you can save money by using wall paint instead of wallpaper in your rooms.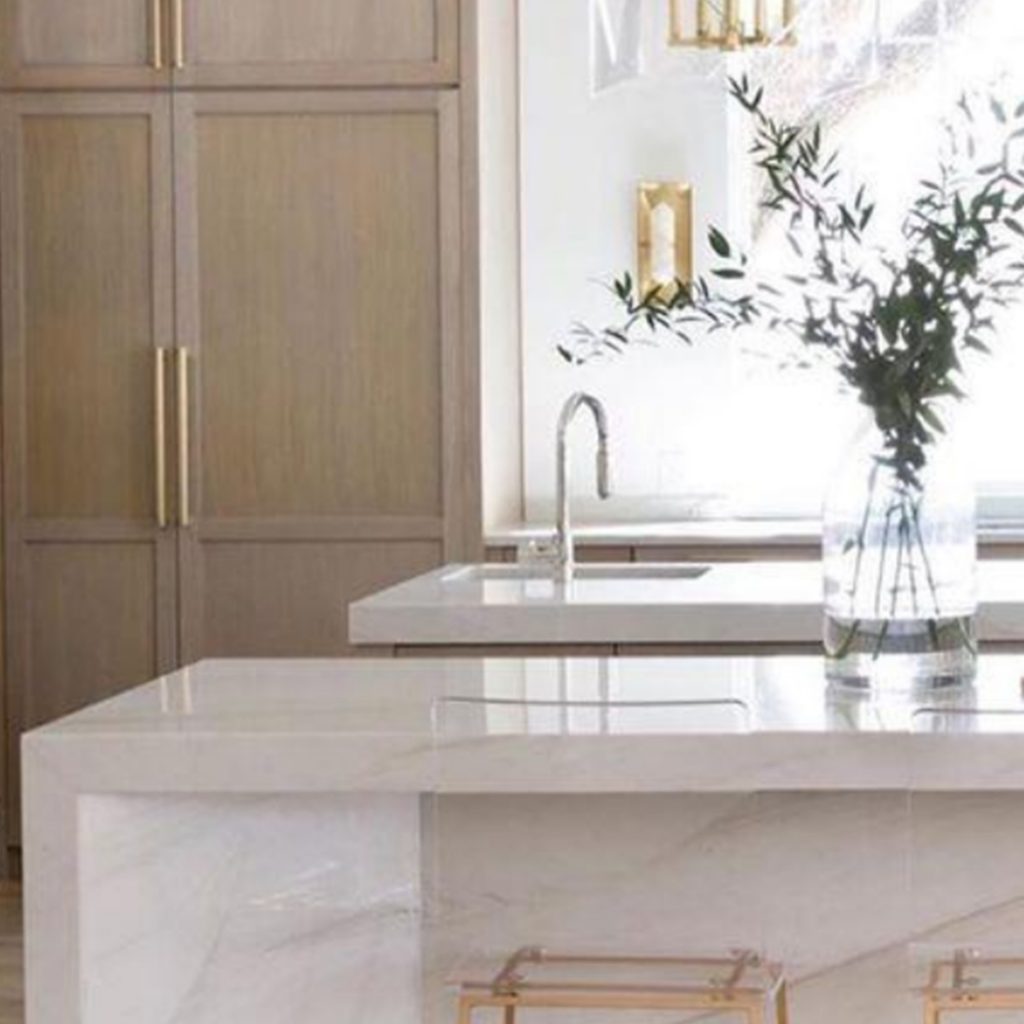 #5: Reuse materials like kitchen cabinets
Reusing cabinetry and equipment is the most cost-effective option to save money on your kitchen renovation. On the other side, you may save a lot of money by just giving your old cabinets a fresh coat of paint or new handles and knobs. You can also use buy/sell/trade websites to find excellent bargains on these items. For the backsplash, get creative with salvage materials for a colorful and quirky look.
#6: Sell out stuff that you don't need/declutter smartly
Although this is self-evident, some of us continue to hoard. It doesn't help when you're attempting to give your house a new look, believe us. Start decluttering with a minimalist approach to house design. "Discard everything that does not inspire joy," Marie Kondo was correct. Try to get rid of anything you haven't used in the last six months, as well as any clutter. Decluttering is also recommended by Feng Shui to make room for a cleaner home.
#7: Choose affordable kitchen renovation package Singapore from smart interior designer
Is everything listed above too much for you to handle on your own? You don't have to be concerned. You can always employ professional assistance to help you get through this. Interior designers are qualified to assist you with the design of your ideal home. Hiring a contractor may appear simple at first, but the follow-up can leave you feeling a little overwhelmed. Do your homework and find a renovation partner with whom you feel at ease. With our vast experience and well-organized industry advantage, Livspace can provide you with a flawless and smooth interior design experience.

Do you want to have a kitchen renovation package or even kitchen and bathroom packages? Do not hesitate to contact Exqsite! Exqsite interior designers have over 20 years of experience and also have a HDB licensed renovation contractor. For our company achievements, Exqsite have got HDB licensed renovation contractor, ACS registrars, and bizSafe star.
Exqsite always places our homeowner's needs and requirements first. We also provide creative and effective solutions to all problems, always attain feedback, monitor and inspect the renovation process closely to give homeowners a peace of mind. So what are you waiting for? Discuss your new interior design with Exqsite right now!
7 ways to make your kitchen renovation package worth it