As a homeowner, you want your home to be the perfect place for you and your family. Sometimes, in order to achieve this goal, it is necessary to renovate the interior of your house. It can be difficult and intimidating when making decisions about which interior design firm to hire for this project. The good news is that there are some important things you should know before hiring any company so that you don't regret your decision later on! In this blog post, we will discuss what these important things are and how they will help make sure that you have chosen a reliable interior design firm in Singapore for your renovation project!
While many claim to be award-winning interior designers, having a checklist makes it easy to spot the most important characteristics. Before you begin your search for a reputable interior designer in Singapore, keep the following suggestions in mind.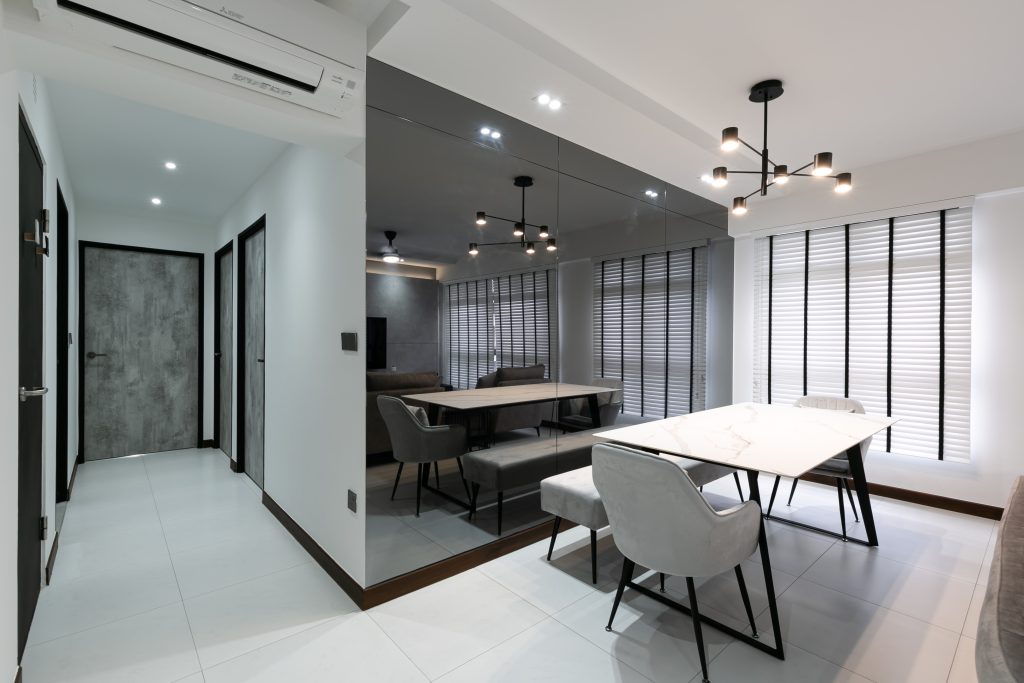 A successful renovation project starts with open communication between homeowner and interior designer. In fact, with any interior design firm to offer, communication is the key to creating your ideal home. The interior design company should be able to provide regular updates especially if you're busy at work or traveling around for business reasons but also testimonials from customers speak volumes about a firms attentiveness and accountability – no matter what type of exterior designs they are offering!
CREATING A SPACE WITH A STORY
Every Singapore interior design firm has a basic understanding of design trends and space-saving solutions. Those who are worth their salt, on the other hand, will be able to create a home that is tailored to your lifestyle. They'll be able to tell your life narrative through fresh customisations and unique design components if they use a holistic approach to interior design modern.
EXPERIENCE DOESN'T LIE.
In Singapore, a reputable interior design firm should have experience in both the interior designer residential and commercial industries. When looking for house renovators, be sure to look at their commercial renovation Singapore portfolio as well. A company that has worked on a variety of facades (such as display windows and ceiling décor) in a variety of industries has a broad range of expertise and versatility.
This also implies that the company is well-versed in a brand's history and identity. These findings are transferable to home designs, giving them an advantage over a smaller interior design firm.
PERFECT PRACTICE MAKES PERFECT
Interior designers in Singapore can come from anywhere. Some started as decorators, others were trained as architects, and there are those who studied interior design. These degree holders tend to be equipped with a stronger foundation in both aesthetic and architectural principles. Coupled with stringent training and international exposure, they're geared to produce top-notch results.
Exqsite has established itself as a trusted interior designer in Singapore because to our talented team of designers.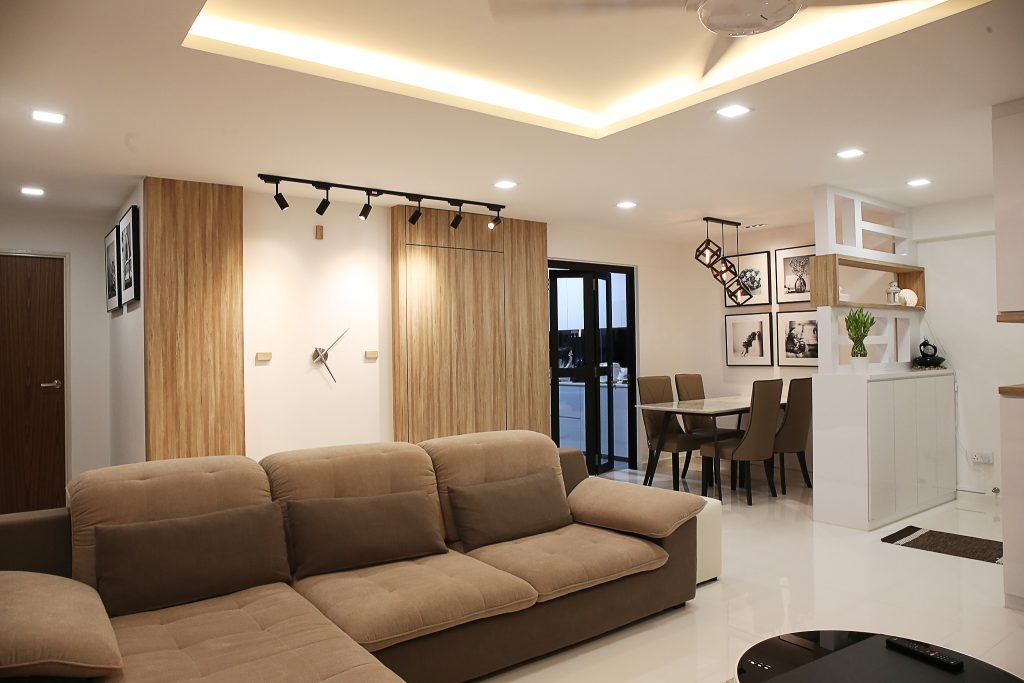 LET QUALITY SPEAK FOR ITSELF
It takes more than being able to draw elegant blueprints to be considered a reputable interior design firm. As a consumer, you should inquire about the subcontractors' quality and how well the organization collaborates with them. After all, recommended renovation contractors in Singapore are known for providing great service and high-quality workmanship.
The perfect home renovator should be a one-stop shop for all of your home improvement needs. Will on-the-fly customisations be communicated adequately to their partners if they are required? We choose to invest in an in-house workshop at Exqsite so that we may maintain control over the quality of our work.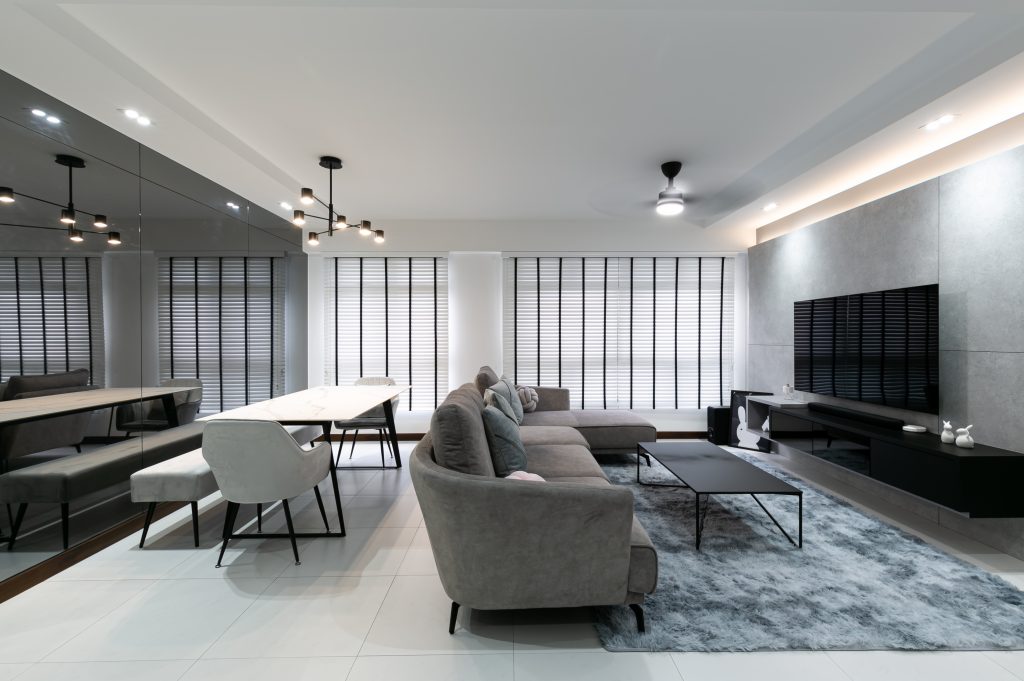 How Much Does it Cost to Hire an Interior Designer?
We gathered the final costs of completed projects from various large interior design businesses in Singapore in order to assess the cost of employing an interior designer. The average cost of an interior design project ranges from S$34,000 for a new 3-room HDB flat to S$234,000 for a landed property, according to our research. We also discovered that resale HDB projects cost about 25% more than new HDB projects.
Nonetheless, limited scope projects that include just the shallow update of your HDB level can cost somewhere in the range of S$11,000 and S$15,000. Employing an inside planner for your townhouse will hamper you a normal of S$40,500 and S$106,000, contingent upon your apartment suite's size, while landed property projects cost a normal of S$200,000. These costs mirror the normal all out cost of activities, which fluctuate in extension and completeness. For instance, not all updates incorporate a full gut redesign or changes to each room in the home.
Regardless, restricted extension projects that incorporate only the shallow update of your HDB level can cost some place in the scope of S$11,000 and S$15,000. Utilizing an inside organizer for your condo will hamper you a typical of S$40,500 and S$106,000, dependent upon your loft suite's size, while landed property projects renovation cost an ordinary of S$200,000. These costs reflect the typical full scale cost of exercises, which vacillate in augmentation and culmination. For example, not all updates consolidate a full gut overhaul or changes to each room in the home.

Exqsite a highly recommended interior designer in 8 Boon Lay Way Tradehub21 #01-18 Singapore
Do you want to have a clear renovation theme for your BTO or want to search? Do not hesitate to contact Exqsite! Exqsite have a HDB licensed renovation contractor. For our company achievements, Exqsite have got HDB licensed renovation contractor, ACS registrars, and bizSafe star.
Exqsite always places our homeowner's needs and requirements first. We also provide creative and effective solutions to all problems, always attain feedback, monitor and inspect the renovation process closely to give homeowners a peace of mind. So what are you waiting for? Call and discuss your new interior design with Exqsite right now!
Choosing A Reliable Interior Design Firm In Singapore For Your Home Renovation Project