Kitchen is very essential for everyone who owns a house. It doesn't only have an aesthetic look but also should be functional because the main function of your kitchen is to cook and prepare your food. If you are planning to create a kitchen cabinet design Singapore, you must realize some factors to consider, especially for those who live in a HDB house.
Here we can share several things that might be helpful for you to create a design or renovate your kitchen space in your home. Avoid these mistakes when choosing kitchen cabinets design.
Lack of Planning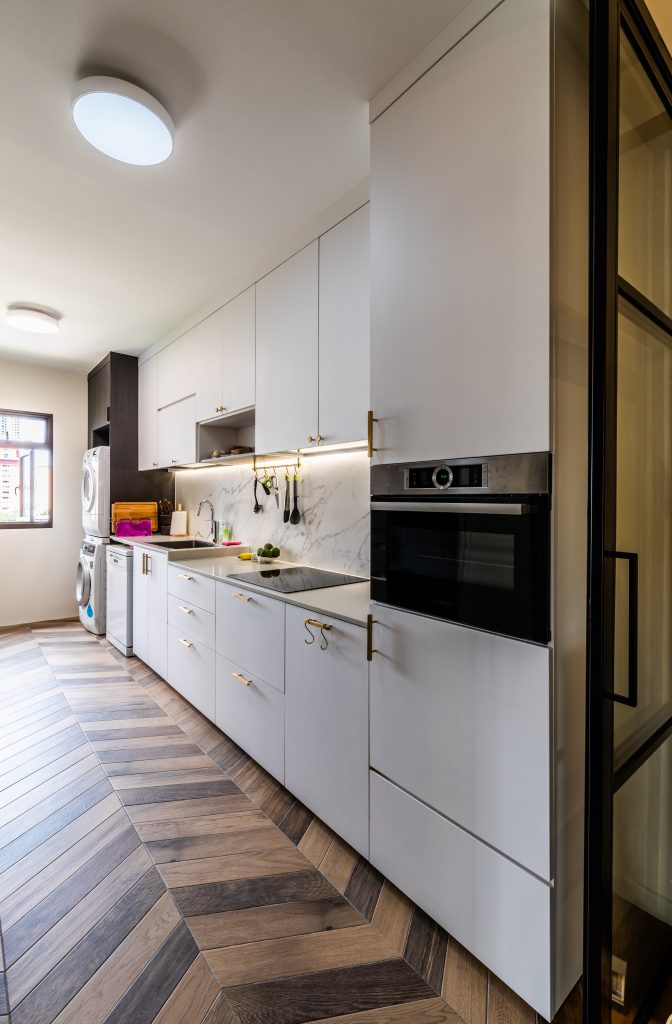 Planning something is important, once you don't prepare it well then everything will not work as you have planned. Furnishings are typically replaced over time especially for your kitchen.
Thus, when installing kitchen island and cabinets, it is critical to estimate the location of the furniture you have and to ensure enough room for replacement. Before installing the kitchen island and cabinets, if the appliances need to be preinstalled, you should decide the sizes and design.
Not Enough Kitchen Storage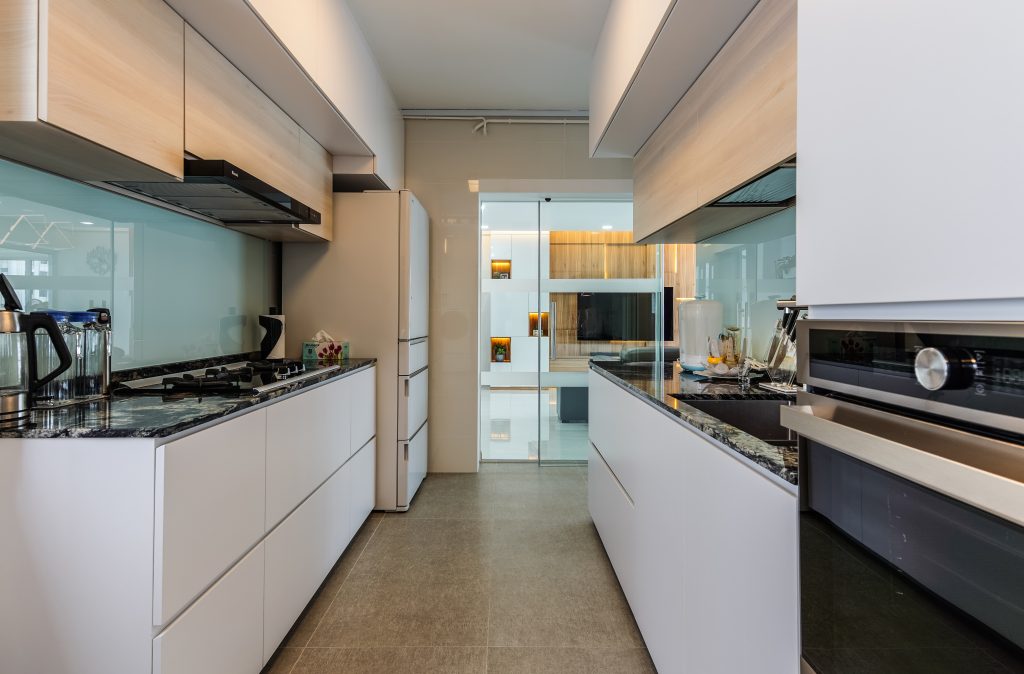 It is essential to have enough storage space in your kitchen for your kitchen stuff. Building additional cabinets and drawers is an effective way to be helpful for keeping your kitchen looking less messy. Always keep in mind to design them to look like it is enough to open without breaking another cabinet.
Follow Any Trends
Most people love to go with the flow whenever they think about trends. But every trend can die anytime soon. Color trends in cabinets are important, yet they can change every 4-6 years. However, kitchens are usually renovated every 10-15 years.
Trend is good sometimes, but your personal style and the functional needs should come above the trends you have been longing for on the internet. Well, all we want is to spend time and enjoy the kitchen area, so choose the style wisely.
Poor Ventilations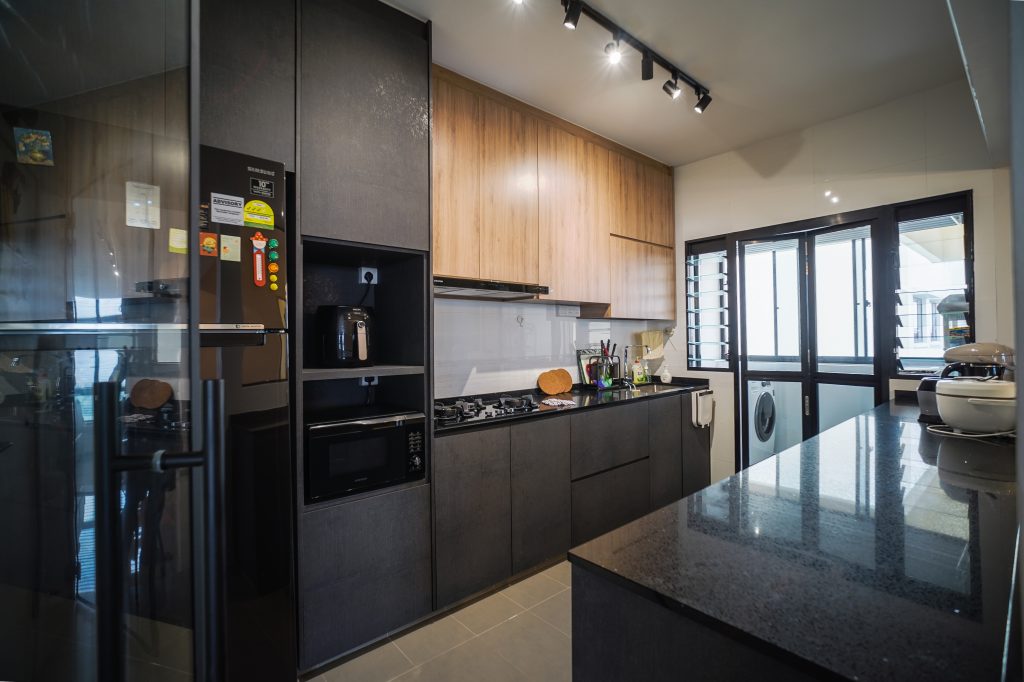 It is critical to have adequate kitchen ventilation not only to prevent odors contained to the kitchen, but also to optimize air circulation in your home. Not only that, but it may also have an impact on the arrangement of your kitchen cabinets.
Too Focus on Design
Before installing kitchen backsplash and cabinets, it is important to understand its real purpose rather than to consider trendy aspects. This is also important when it comes to picking the goods to be used in terms of functionality.
Decent cabinets are designed to last a long period of time; the expense of purchase and installation should be carefully considered in terms of the period of service, or else refurbishing a kitchen will prove to be an unnecessary expense. A fresh and stylish kitchen backsplash is visually appealing.
Always keep in mind that the perfect balance of a design's aesthetic and functionality is more necessary than anything else.
Inaccurate Measurement
This is one of the most typical errors in choosing your kitchen cabinet. The same problem exists for both renovation firms and do-it-yourselfers. When installing the cabinet, consider various factors such as ceiling height, wall-to-wall distance, windows, spacers, and fillers. If these are not obviously kept in mind, the kitchen cabinet will have a messy appearance and a floppy fit.
Wrong Hardware
Home safety is achieved through the use of the proper hardware. The wrong hardware may be unable to hold the mass of the upper cabinets and cabinet doors, resulting in physical harm and property damage.
High Expectation
This always happens in everything. You don't need to set your expectations too high, always plan for potential failure in order to deal with any disappointments that may arise throughout your cabinet makeover. You may sometimes experience delays which are out of the designer's control, such as components being out of stock or weather delays.
Improper Lighting
It is critical to have adequate lighting in your kitchen. It is typically preferable to have led strip lights installed prior to installing the kitchen cabinets. The cabinet height dimensions and location are critical in determining where to install the lighting components.
Inconsistent Layouts
Failure to have a proper kitchen cabinet design that matches the space and kitchen area results in disorganized installation. Consider layout issues whether you want to change cabinet doors or the complete cabinetry. Always Choose cabinets that complement the rest of the kitchen's design.
Kitchen Peninsula
A kitchen peninsula is an extra length. It is a stepping stone between the traditional L-shaped kitchen and the U-shaped one. 'It's great for opening a smaller kitchen and breaking down wet and dry surfaces as well as separating the kitchen from each other. It can serve as a beach for cooking as it can also serve as a place for dining at a hot table for enjoying a relaxing afternoon tea. For a complete look consider a waterfall countertop in your kitchen. In this gallery you'll find the kitchen peninsula in you home.

Bring the Best Experience for Your Kitchen with Exqsite!
Exqsite, a professional interior designer company with 20 years experienced workers will provide you with innovative and creative interior design for your home. As interior designers we will help you to transform your old kitchen into the one you have always wanted. Don't forget to check our website to see our previous projects or you can visit our showroom at 8 Boon Lay Way Tradehub, Singapore.
Kitchen Cabinet Designs Singapore: 10 Mistakes to Avoid When Choosing Cabinet Designs