The living room is known to be the heart of the home and also the most used space in the home. For that reason, creating a great layout that matches your personality while also achieving a great ambiance that will give a relaxed and comfortable feeling both for you and your guests are mandatory. However, in achieving such goals, Here are 7 interior designs Singapore mistakes that you should avoid while renovating or organizing your living room:
Choose The Wrong Furniture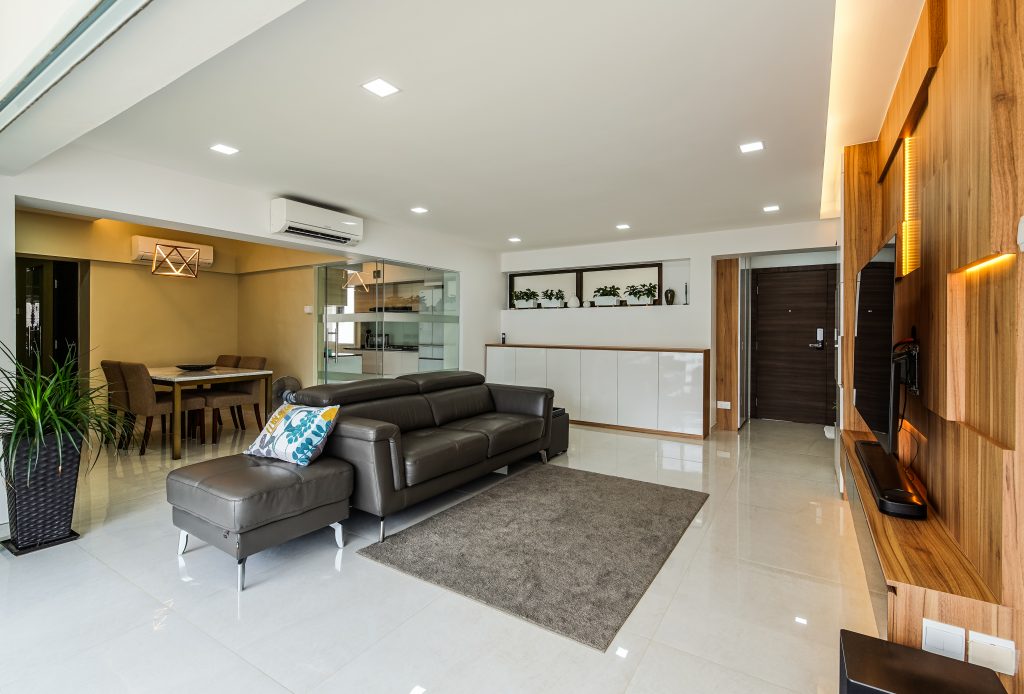 Everyone knows that furniture is an important factor in a living room renovations. However, most people are unaware that choosing the wrong furniture could give a certain effect that may not be beneficial for the homeowners. For example, adding a big sofa to your small living room can make your room look smaller. On the other hand, when you add large furniture to your wide-space living room, it can certainly boost your living room interior.
It is best to use a professional interior design agency to provide you with the best concept that fulfills your expectations such as Exqsite. With employees of over 20 years of experience, you can easily avoid interior design problems that can plague your living room space.
Wrong Lighting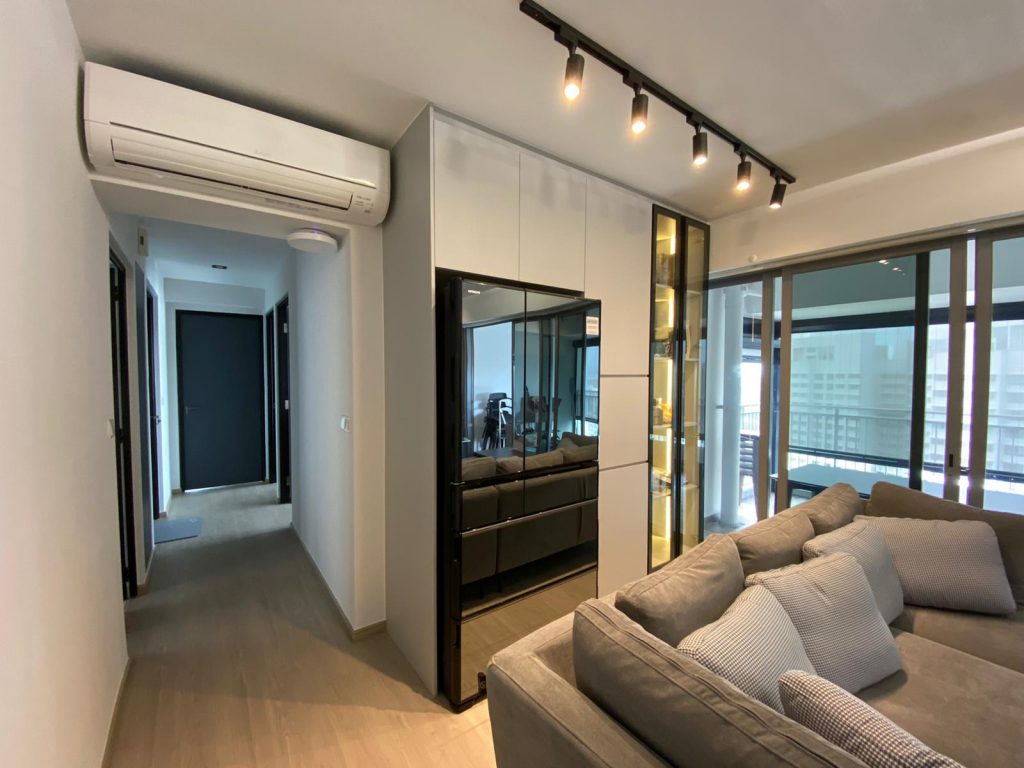 There are so many factors that can contribute to lighting that gone wrong. It can be your wall color, the size of your apartment, and the placement of your windows. Having the wrong lighting in your house is a common house design mistake that most people do not realize. Bad lighting interior design can disturb the mood and ambiance of your living room design space. An experienced interior designer would surely prevent you from bad lighting interior design.
Trying to Match Everything
Many interior designers reveal the 10 biggest mistakes that most people do when they decorate their space, which is trying to match every piece of furniture or decoration together. When in fact, it only shows that the one who organizes the room is an amateur. It is so because many homeowners are too focused on one theme whether it is because of emotional appeal or merely because it looks cute.
When you try to match everything in one theme, it would only take away the contrast from your room. Every piece of your furniture or decoration would lose its value because they are seen the same as other things in that space. That is why most of the home that uses interior designs agency usually use items that are stylistically incongruent in order to create a focal point.
Placing Everything Near The Wall
Other designing mistakes to avoid when you renovate or organize your living room is lining all of your furniture pushed up against their wall. This mostly serves as a bedroom interior designs mistake because they thought it would leave more space in the room. It is better for you to put your accent chairs in the center or near the center of the room so that you can balance the layout.
Unmatched Furniture
Interior designs for everyone but not everyone can do interior designs. One of the interior designs mistakes 2021 that commonly happens is that people tend to use unmatched furniture in their living room space. People usually choose smaller or bigger furniture in comparison to the actual size of their living room space. As a design firm that provides creative and effective solutions to all problems, Exqsite certainly can provide a perfect portion for your living room furniture.
Hanging Art Incorrectly
Art is famously known for adding certain aesthetic values to your space. However, this statement would not apply to those who mistakenly put their art in the wrong manner. When it comes to decorating, this is one of the most common mistakes. When you hang your paintings, it's crucial to consider your wall height. If the ceilings are low, for example, the art should be hung at eye level.
The living room is the most important part of your home. It is a place for your family and friends gathering while also a place for you to greet your guests. Therefore, when you decide to resonate or organize your living room, make sure to avoid these common mistakes and get interior design solutions from the pro . With an interior design agency such as Exqsite that will provide aesthetic interior design solutions, you can monitor and inspect the renovation process closely to give homeowners some peace of mind.

Avoid These Living Room Interior Design Mistakes with Exqsite The Professional Interior Designers!
Exqsite interior design companies are known for their sophisticated taste. They offer 2-year warranty on repair-related renovation. Exqsite has a main aim to provide absolute transparency to its client from clear communication to a successful renovation. Their expertise is offered from design services to design drawings visualization management and in the design, carpentry and interior decoration. It features a 360-degree virtual reality home tour which allows you to preview your future home on top of. Additionally the team operates a blog with helpful information about your renovation question.
Beautiful yet practical design philosophy
Exqsite brings personalities style and functionalities into their style philosophy. Their design philosophy takes an evolution towards the notion that aesthetic and design of your room is an extension of yourself. What is that final results like? Absolutely beautiful chic personalized spaces with a familyy touch. Keep your eyes open for their impressive portfolio on homebuys ECs and condominiums as well as land property. If you want to research on the design, explore their various interior designers' themes here. Check their variety of theme for designer research here. For information please see the link.
As an professional interior designers agency and renovation companies that aims to fulfill every homeowner's dream with creativity, functionality, and visual aesthetic, we can surely make sure that these mistakes will not be at your home. We would provide solutions to your interior design problems and project management services for renovation project. Just visit our office at 8 Boon Lay Way Tradehub!
7 Mistakes Interior Design Singapore for Living Room that You Should Avoid