Did you know that there are 7 main elements of interior design that have to be applied in forming excellent and appealing interiors? Many interior designers including interior design Singapore company lays on those elements in order to obtain lovable home decor.
Professional interior designers such as Exqsite Singapore are absolutely familiar with the elements of interior design. Our projects are handled by experienced workers who accentuate the important aspects of interior design including 7 elements of interior design.
So, what are the 7 elements of interior design that are usually used by ID's company? Here are the crucial components of interior design for you!
Space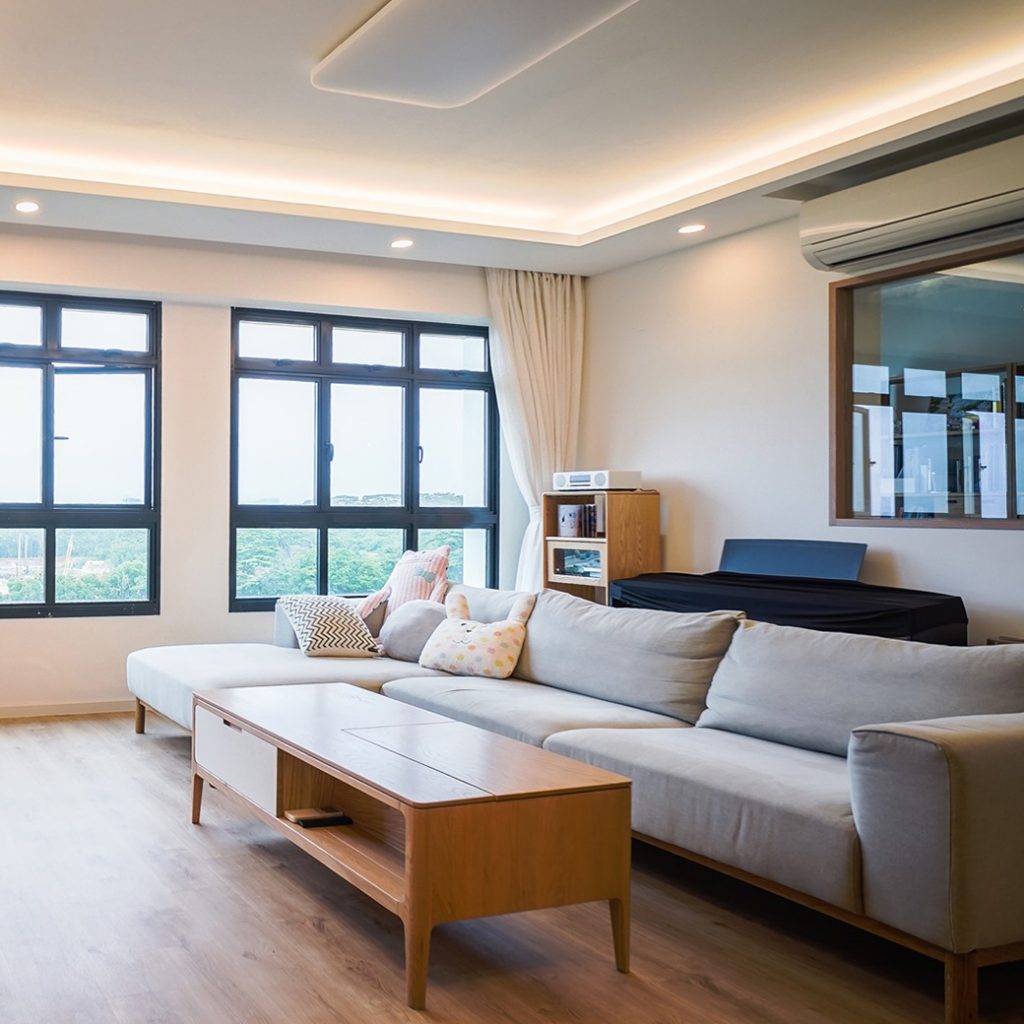 The basic principle of interior design is space. The term space in the context of interior design is explained as the distance among furniture and other objects. Who knows that minor things like the distance between sofa and coffee table needs a detailed attention? This is due to the objective of obtaining a good visual of a house interior, the gap between each furniture has to be balanced.
Space can be divided into two parts: positive and negative. Positive refers to the objects in the room whilst negative is the proportion within a room. Both types are essentially needed to avoid overcrowding.
Line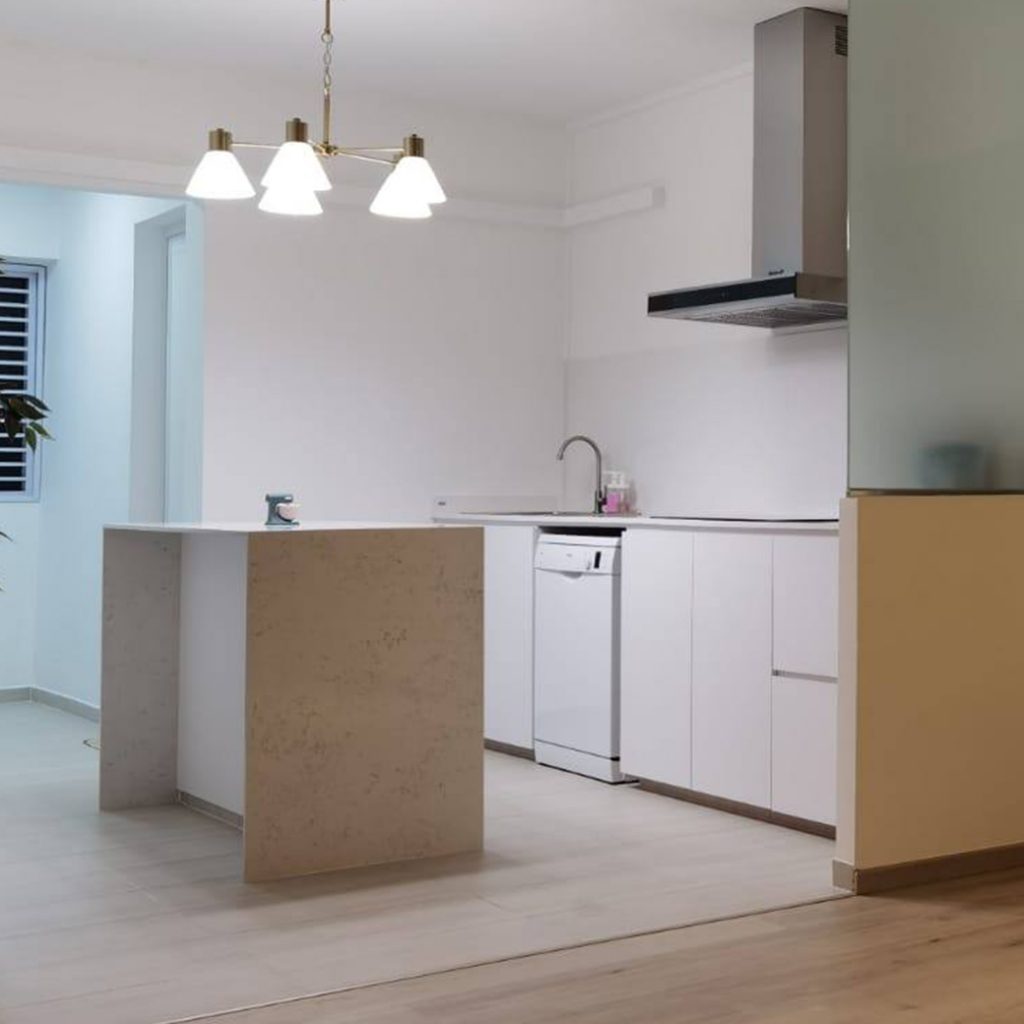 The lines in a house design are created by the structural features and the furnishings. These lines are the main factor that affect the room's space as they can prevail at the focal point. There are 3 types of lines as well as horizontal, vertical and dynamic.
Horizontal lines are created by the furnishings such as tables, armchairs, sofa, etc. Vertical lines come from structural features like doors, windows, pillars and many more. Dynamic lines include diagonally-laid floor tiling. These lines are the factors of the height, space, and energy of a room. So, obtaining an eye-catchy interior is by means of injecting the right amount of lines to the design.
Form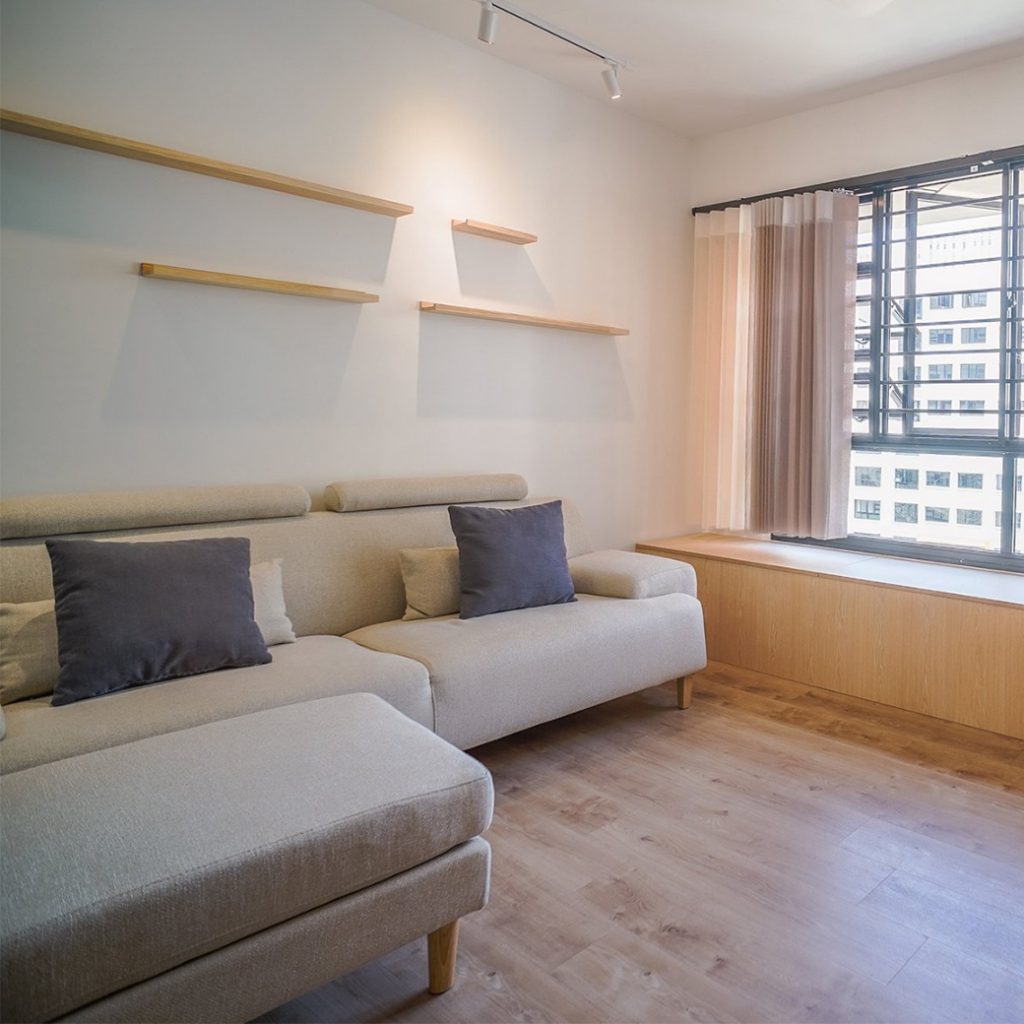 What is form in interior design? Form refers to the shape of the room as well as the objects furnished in it such as artworks, furniture and any other decorative accessories. There are 4 types of form in interior design which introduce organic, geometric, open, and closed form.
Organic form is the type of form that comes from nature such as a tree, succulent plants, etc. Geometric is an example of form in interior design that has the characteristic of looking man-made, sharp edges and hard lines. Other forms in interior design examples are open (form or shape that is visible to naked eyes) and closed forms (self-contained).
Light
Light is one of the 7 elements of design that needs to be set properly. Either natural or artificial light is the crucial aspect of space-forming. There are considerations to think about when it comes to applying lighting to a room. For example, the lighting for an office needs to be bright so that the employees can see clearly. You can't apply the same concept to a living room for it is a smaller space, so a soft lighting would be more appropriate to be applied in the living room.
The function of the light itself is to set the mood and emphasize the room's color. A proper lighting setting can also define the line and texture of the interior.
Color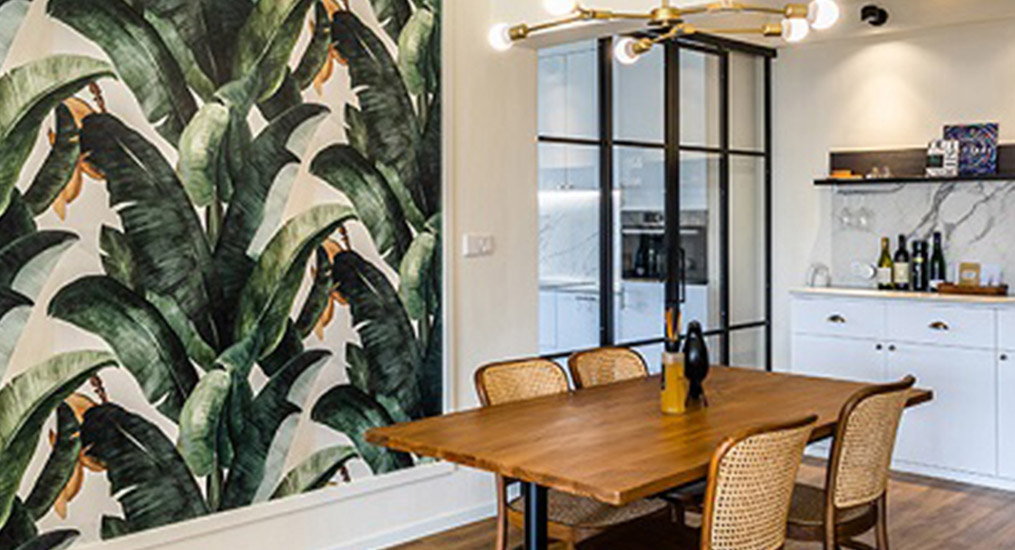 Color is one of the crucial elements of interior design that is used by ID companies. Color has the power to create mood and illustrate the perception of how large or small a space is.
When choosing color choices, you need to consider the function of the room. Next, recognizing the influence of man-made and natural lighting which will determine the selected colors for it can change the color perception. Finally, the size of the space matters! Smaller spaces will need bright colors in order to give the illusion of a wider space.
Texture
Texture is as important as other elements used by interior design firms. However, as one of the 7 principles of interior design, texture is frequently overlooked. In fact, texture has the potential to bring a chic vibe to the room as well as mixing colour and pattern. Mixing textures could add a subtle sense of depth and also will be very visually aesthetic.
Pattern
Pattern is the component of design that is able to make the room more appealing than it actually is. A pattern is suitable to be matched with colors. In interior design, a pattern is marked with a frequent use of design which we usually see in wallpaper, sofa, rugs, etc.
We all know that each element brings different advantages to the proper interior design. An interior design company can be considered as a professional ID firm if they applied the 7 elements properly that they are able to create design projects the clients have been dreaming of!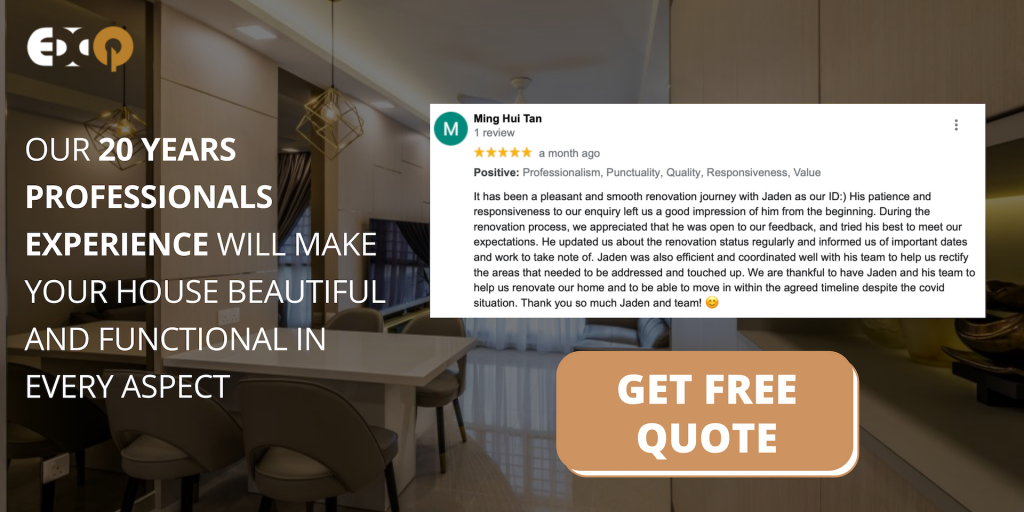 Which company is best in interior design
There are many different interior design companies out there, but which one is the best? This is a question that can be difficult to answer, as there are many factors to consider.
It's easy to say that you want the best service, and then look at price and quality and make your decision. But what if I told you that the most important factor when choosing an interior design company is their reputation? What does reputation mean? Reputation is defined as "the estimation of a person or organization in terms of their character, conduct, or ability." A good reputation will ensure that your project goes smoothly and efficiently, and that you get the best possible results for your investment.
Some of the things you might want to take into account include the company's experience, their portfolio of work, the cost of their services, and more.
Some of them are:
Exqsite
TodzTerior
9Creation
Interior Times
Elpis Interior
Ultimately, the best interior design company for you will be the one that meets your needs and budget. So, be sure to do your research and find the company that is the best fit for you.
How much does interior decorator cost in Singapore
Interior decorator cost in Singapore can vary greatly depending on the size and scope of the project. For a simple room makeover, you can expect to pay around $500 to $1,000. For a more comprehensive project, such as a full home renovation, fees can range from $5,000 to $50,000 or more. Ultimately, the cost of your project will depend on the complexity of the work involved.
Decorating a small space is likely to be the least expensive option. If you're working with a tight budget, consider using items that are already in your home to give your living area a fresh new look. You may have some furniture and artwork that you no longer use, and these items can easily be incorporated into your space. In terms of materials, you can save money by reusing and repurposing items you already have in your home.
How can i find a good interior designer in Singapore
There are many ways to find a good interior designer in Singapore. First, you should consider the size of the company. If you have a large project, you will want to choose a company that has a lot of experience and is large enough to handle your project. Second, you should consider the company's portfolio. Take a look at the projects they have completed and see if they are the type of designs you are looking for. Finally, you should get quotes from a few different companies to see which one is the most affordable.
Another way is to ask friends or family members for recommendations. When searching for an interior designer, it is important to consider your budget, style, and project needs. Once you have a shortlist of designers, you can then schedule consultations to meet with them and discuss your project in more detail. After meeting with several designers, you should be able to select the one that is the best fit for your project.
Exqsite: Creative Solutions for Your Interior Problems!
Exqsite is an interior designer in 8 Boon Lay Way Tradehub that aims to to integrate creativity, functionality, and visual aesthetic for Singapore homeowners. Our workers will give a fully detailed inspection to the renovation process. As an achieved ID firm, we will assure you to have the best renovation experience! Come visit our studio or contact us!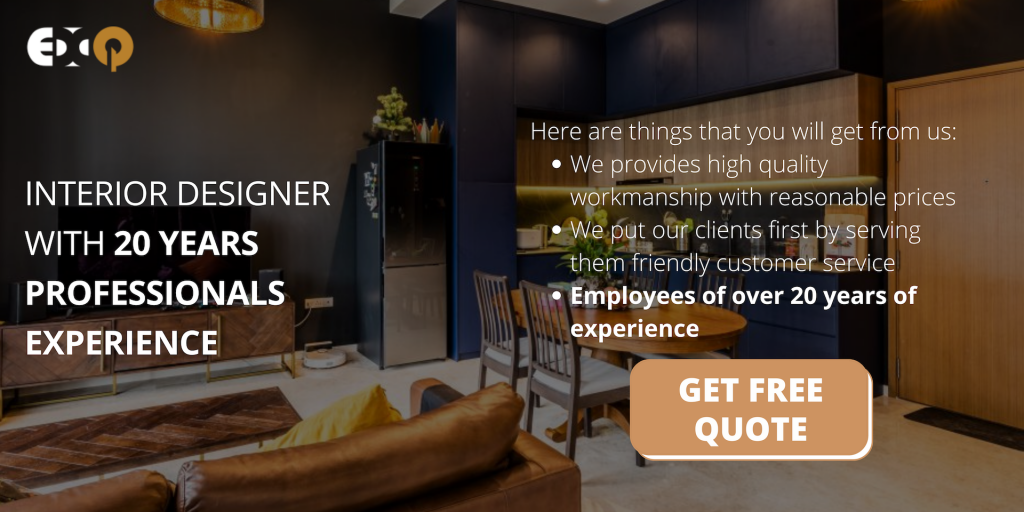 Get Creative with Exqsite!
20 years professionals experience
In Exqsite, our team of 20 years professionals experience will make your house beautiful and functional in every aspect, with an eye on detail and perfection. We guarantee you will be satisfied! Here are things that you will get from us:
We provides high quality workmanship with reasonable prices
We put our clients first by serving them friendly customer service
Employees of over 20 years of experience
Make your renovation situation easier with us. Click here for the solution of your renovation problems.
What Are the 7 Elements of Interior Design That Are Usually Used by ID's Company?