Would you like to get started on an idea to improve the home design in your house? Finding inspiration for a home renovation project is difficult – there are so many things to consider, from painting to color to texture.
We have compiled a few sources to help you get the best home interior design ideas in Singapore – whether you're living in a two-room condo or a five-room flat.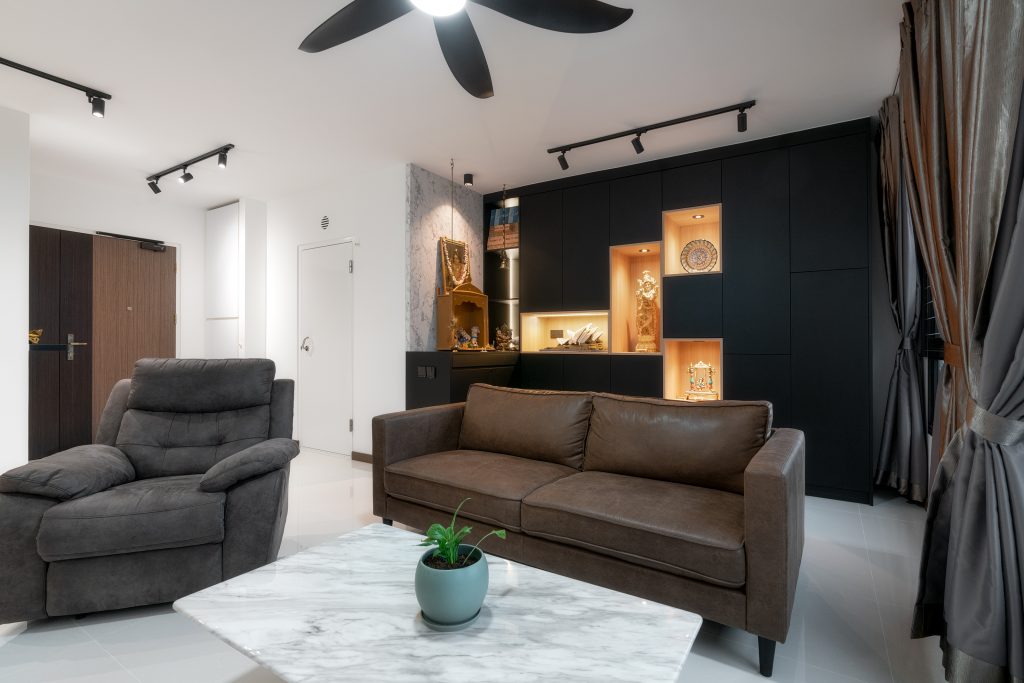 How do I choose a renovation style?
Maybe you are clear on your design style and the sort of "look" you want your home to have. Thank goodness! For years, we've watched home-renovation shows and admired all that people have been able to do for their houses — from kitchen redo to complete remodeling. Whether you prefer modern or traditional, a beach theme, or something more Scandinavian, there's no shortage of home inspiration.
You should have an architect look at the architectural style of your home before beginning your home improvement project, as the house itself will dictate the renovations that you need to perform or when you try to renovate your new home buying deal.
A well-maintained house is often far less expensive to maintain than a run-down, uninhabitable house. People usually are made up of about 90 percent of home renovators, and they tend to be stuck in a dilemma. They're trying to blend their existing design style with a contemporary design aesthetic while at the same time incorporating their homes' architectural style.
You start with the house or living room you want to live in and renovate it to make it a home you can enjoy for years to come. As an in-house designer, you have to decide what will make the best experience for the client and their audience. It's great to be different, but keep your selection to minimum options if you want to achieve a clean, minimalistic look.
Here are 7 platforms for you to find your interior design ideas in Singapore:
Find out information about interior design through TV Shows
As one of the best sources of entertainment today, Netflix offers both an excellent opportunity to learn about interior design and an opportunity to get creative. Here are some of the tv shows you should watch about interior design:
The Great Interior Design Challenge
Stay Here
And many more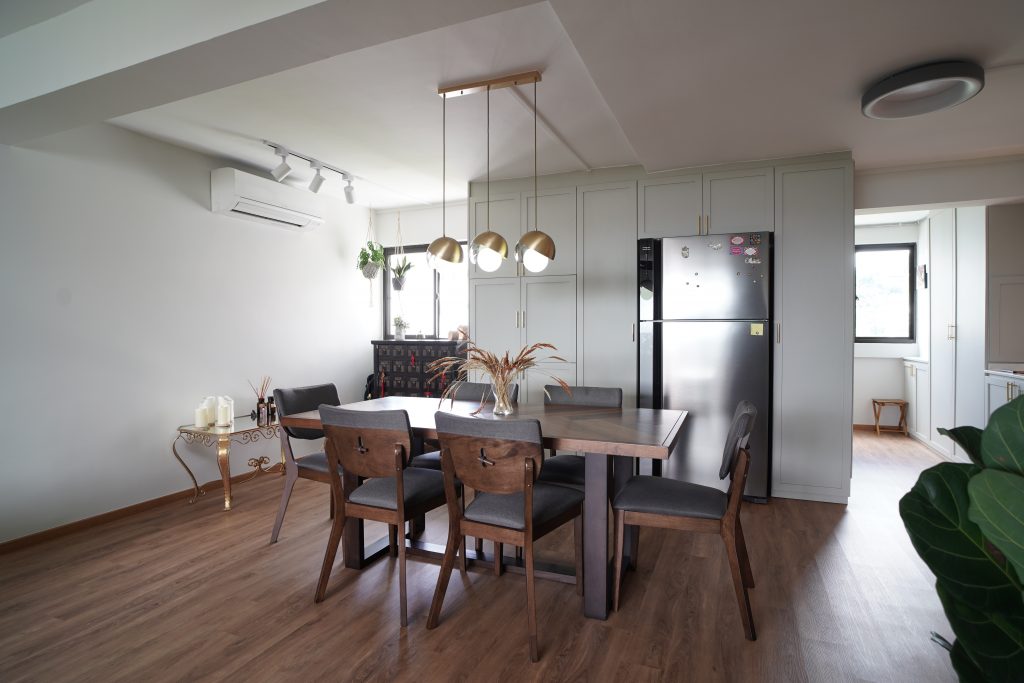 Pinterest is the best source you can get
Pinterest is a great platform to get new ideas and inspiration. Almost three hundred million people use it every day. To revamp your home interior design, follow these simple steps:
In the first step of finding eCommerce products, use keywords. For example, if you type "interior for 3-room HDB."
Here are some more words you can use to find cool new designs on this app:
HDB BTO interior design
HDB 4 room
HDB 3 room
Living room
Condominium Singapore, etc.
Step 2: Create a list titled "new interior design ideas" and save it
That's it, then – you've saved your pins!
Search manually on Google
No matter what it is, if you are looking for something on the internet, Google has got it. You can easily find various designs that fit your home type and instantly get great ideas.
Always try to find specific keywords when you want to find relevant results; for example, the keyword "Home interior design Singapore 2019" will yield better results compared to generic terms like "home interior design" or "living room."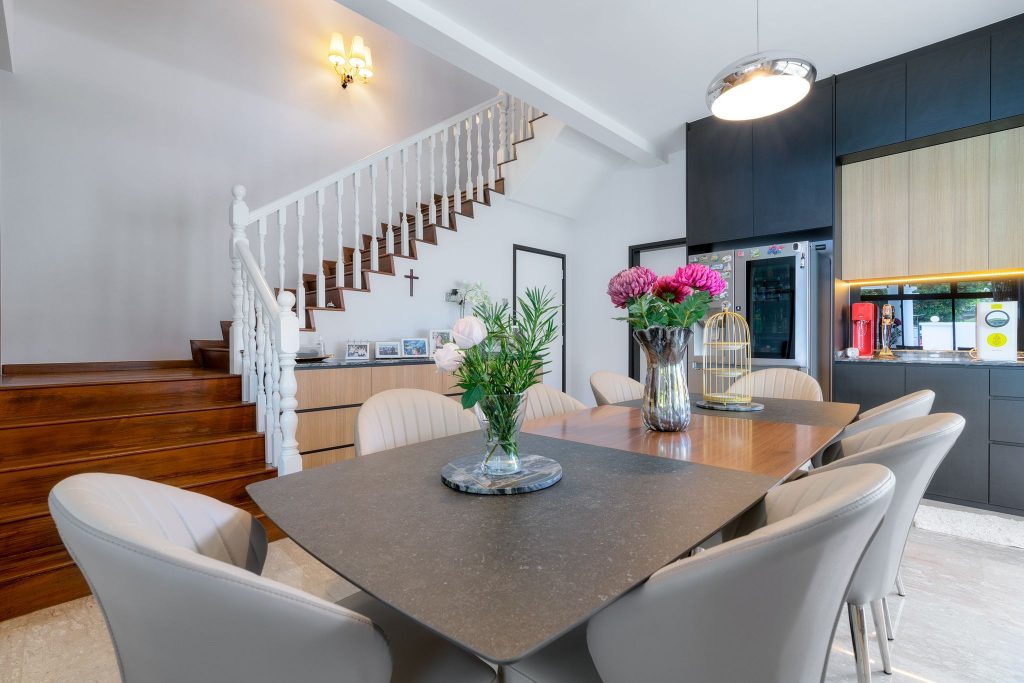 HDB website may have the answer
HDB's website is an excellent resource for incredible home design ideas in Singapore. Their HDB designs are some of the most beautiful in Singapore. If you've got a two-room Flexi, you can visit their specific section for design clues on the suitable artwork, paint color, furniture, living room interior design ideas, etc.
Here are several ideas that might work for you
Scandinavian
This Scandinavian furniture and interior design style are about clean lines and bright colors. These five elements are essential in creating a Scandinavian design – simplicity, lighting, white (with pops of color), wood, and inviting space for entertaining guests in all spaces of your house, including the living room.
Bohemian
If you love all things tribal and are tired of looking at boring white walls, try the Bohemian style decor for a unique look for your home such as your living room. Textured rugs and beddings with tribal patterns give a warm contrast and a relaxed, laid-back feeling to your home.
Minimalist
Minimalism has been a popular design style over the years. Minimalism is all about clean, clutter-free spaces. This piece of furniture works well together with all others because each part looks good in your living room. This style can also support those who want to have the best interior design but are still affordable.
Modern
Modern home design often uses classic and elegance as its theme to apply in their home spaces such as the living room. With a color palette that includes beige, brown, grey, and the use of natural materials, it's warm but not overly so.
Industrial
Industrial design refers to an overall strategy that considers the surrounding environment, for example, how a product looks when it's in use or when it's in storage. A few common characteristics of an industrial design include brick walls, concrete floors, and steel home accessories. They can give off a rustic vibe.

Liven up your ideas with Exqsite!
Exqsite Interiors is a design firm with an aesthetic vision. The goal is to create a unique and one-of-a-kind home for every homeowner. Established in 2017, our team is a group of passionate designers with more than 20 years of experience. We are driven to construct and transform any homes into beautiful ones.
Whether residential or commercial, we strive to offer innovative ideas and practical solutions to make your home or business come alive. Our mission is to provide the most efficient, effective, and convenient services for home renovations and building projects.
With the homeowner's vision and expertise, we can look forward to a perfect space for you.
Give us a call at +65 8879 3131 or +65 6873 1800 or visit us at our office at 8 Boon Lay Way Tradehub21 #01-18 Singapore, Singapore 609964.
7 Timeless Interior Design Ideas For Your Singapore HDB