How is your HDB interior design? As you know most homes in Singapore are compact so you need to home renovate your HDB carefully to make your home feel comfortable and look great. A Good interior design idea could add up your property's value and it is a great investment. You can renovate your HDB based on your interest and style.
You need to know that doing a renovation is not easy. It will take a lot of time. It begins from the planning process, designing and renovating. To complete the renovation, interior designers will add the furniture to complete the client's design goals. So that you have to find a professional interior designer to help you renovate your small home into a comfortable and stylish one.
How do I choose a home renovation idea in Singapore?
If you want a renovation project that will be a great fit with the existing design, then choose a project that has this in mind. You'll get the right results.
A great place to start with decorating your home renovation idea is to have fun carefully choosing your best home interior design, play around and experiment, and then get your eye in. You may find it helpful to work with an interior designer who can help you achieve the look you love and advise you about making use of space in your home.
Project your renovation style in mind
Plan your cost of renovation
Consistent with your style
Try matching the theme of your home interior design
Use focal points in every room
Limit your color palette
Add a personal element to your home interior or home renovation ideas
What comes first in a home interior renovation?
Understanding what goes into a whole home renovation idea and process will help you choose the best remodeling contractor for your project. Here are some things to consider when planning a major renovation:
Designing and planning for your home renovation ideas
dealing with the bigger project first such as roof replacement or repair, fixing the foundation, dealing with water infiltration, and installing or repairing windows and siding.
Demolition
Think about structural carpentry
Plan Out HVAC, Electrical, and Plumbing Jobs
Interior painting, wallpaper, and other finishing elements
Home Renovation Ideas Singapore
For those of you who want to renovate your home, do not hesitate to contact Exqsite! Exqsite have 20 years of experience in interior design and also get a HDB licensed renovation contractor. You can discuss the interior design that you want and renovate it based on your budget and of course based on your interest. Exqsite But, do you want to know more about HDB bedroom ideas in Singapore? Let's Check these out!
Renovation Ideas: Monochrome Style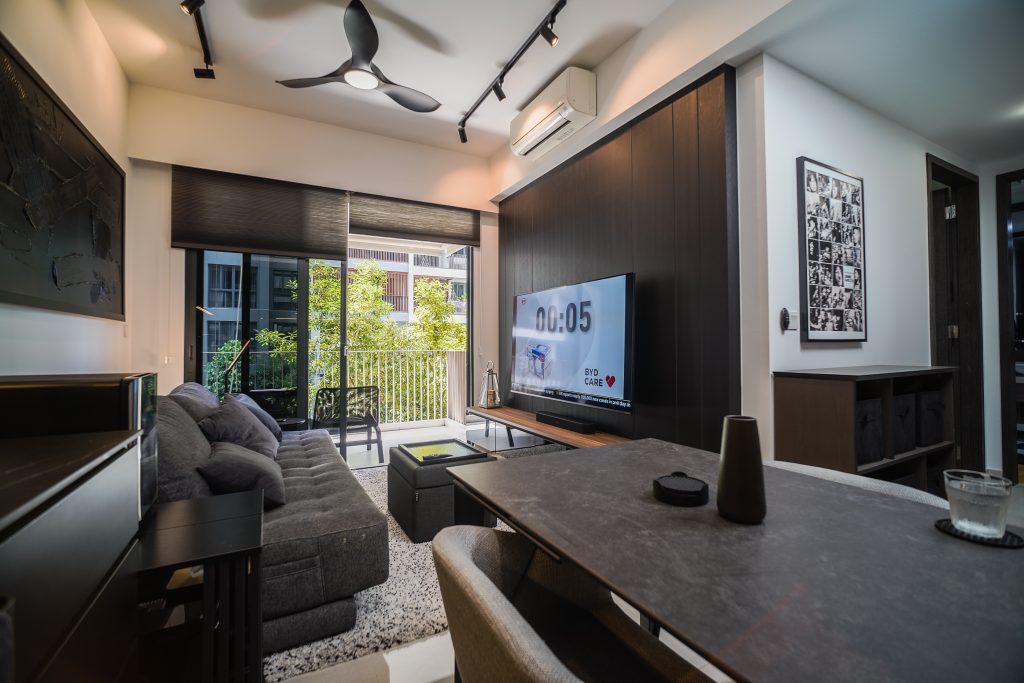 For you who want to find a tidy and simple look for your HDB flat, you can adopt these simple monochrome style ideas. It is suitable for 3 room HDB interior design ideas. You can use the wood flooring and add minimalist furniture to your room which can make your room look wider. You can use the monochrome colors such as black, white and grey. These colors will make your room look simple. To elevate your overall room, you can combine the monochrome color.
Renovation Ideas: Elegant pastel theme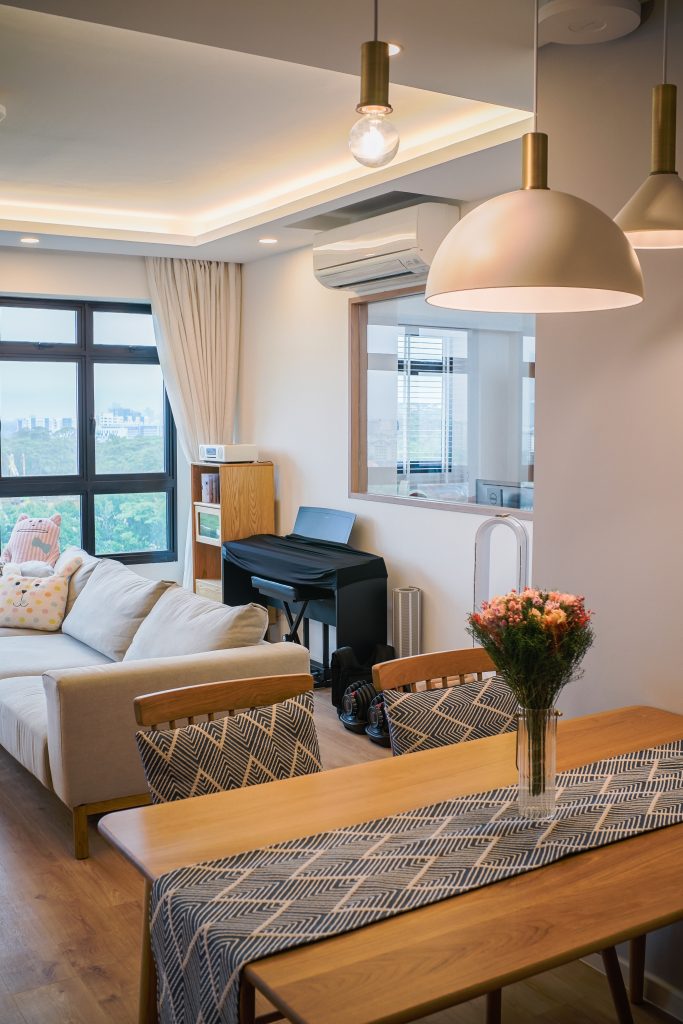 Pastel color is popular nowadays. Pastel color can brighten up your room. You can paint your room with a soft pastel color like blue, pink, or yellow. You can add a sheer curtain to your window to complete your HBD bedroom look. This look will make your bedroom look spacious and give you a different energy.
Renovation Ideas: Book lover's paradise
Do you have a lot of books at home? but you don't have space to keep all your books? These ideas will be suitable for you. A book lover's paradise is a great idea for you who are bookworms. You can make book shelves from floor to ceiling. You can also coordinate your books by color to make your shelves look stylish. You can also make rolling shelves to maximize the wall spaces. This idea will give a tidy and clean look.
Renovation Ideas: Modern Industrial Vibes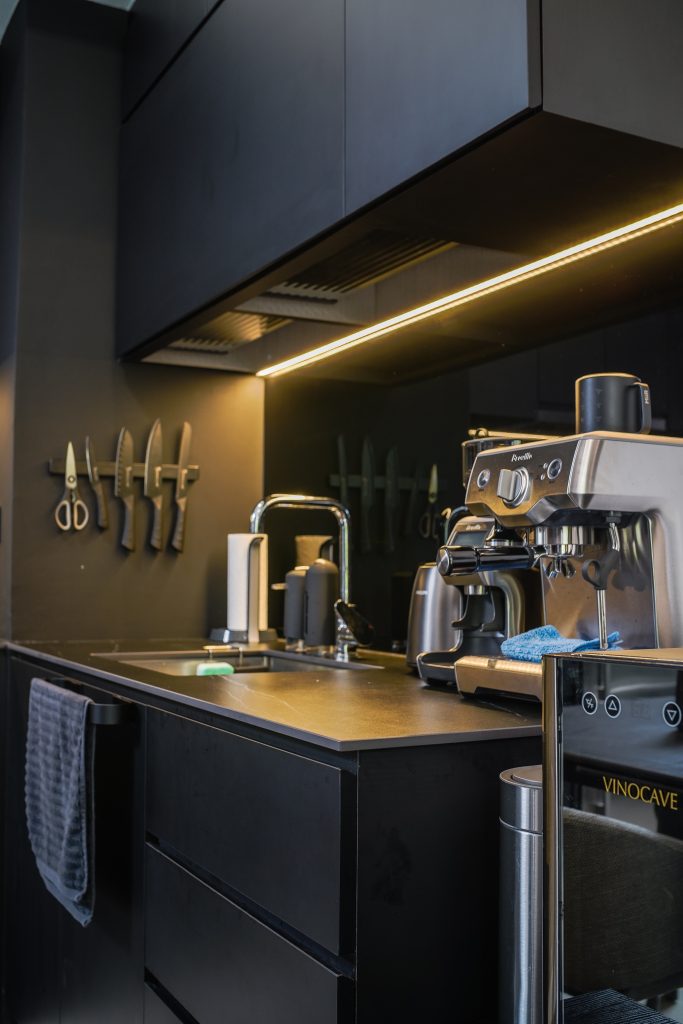 These industrial vibes usually use a black color like black track lights, black table and black chair. You need to expose your pipes and add a metal mesh wall feature to make this modern industrial look. To make it more like a hipster cafe, you can add a black statement chalk wall and add a cement-like vinyl wrap. A hipster will love this look.
Renovation Ideas: Rustic Open Concept
For those of you who want to make your home look more spacious. A rustic open concept is the answer for minimalist 4 room HDB design. You can make a raw cement floor with wooden furnishing to make a rustic vibe at your home. You can use glass walls to widen your HDB flat visually. A glass wall will give the illusion of a bigger space. You can also use the neutral color to complete this look.
How can I renovate my home living room cheaply?
A living room is an excellent space in the house because it has many uses: we host parties and entertain guests, where we relax, play games, and socialize. Some bedrooms are also used for watching television, eating, and doing homework.
Here are a few inexpensive ways to give your living room a refresh. A minor home renovation doesn't need to be a significant overhaul, but a simple face-lift is often just what the doctor ordered.
Rethink the layout
Repaint your living room
Focus on the flooring
Revamp The Furniture In Your Living Room Remodel
Give it a new decoration
Consider a good lighting
How long does it take to renovate a house?
Homeowners in Singapore typically take about three months to renovate their HDBs.
If you need to extend your home inspection coverage to one more month, do it.
Symptoms of chronic renovation analysis paralysis are:
Flitting between interior designs ("Or should we consider the contractor route?")
Staking out for the best interior design proposal
Haggling quotations
Deliberating the choice of materials
Exqsite Interior in Singapore
Do you want to have a home renovation in Singapore? Are you looking for a professional interior design project management in Singapore? You can contact Exqsite. Exqsite can help you to renovate your house, office and other places. Exqsite always places our homeowner's needs and requirements, provides creative and effective solutions to all problems, Exqsite always obtains feedback, monitoring and inspecting the renovation process closely to give homeowners a peace of mind.
You can totally trust Exqsite because Exqsite is a professional interior designer company and has received a lot of achievements such as HDB licensed renovation contractor, ACS registrars, ACS registrars and bizSafe star. So what are you waiting for? Call Exqsite and discuss your new interior design!

5 Easy And Stylish Home Renovation Ideas In Singapore