Your home is a place where you get the maximum comfort. Home renovation involves improving a damaged, outdated, or broken residential structure to make it pleasing to the eye or increase it's functionality. The rapid technological advancements have had a huge effect on home renovation especially when it comes to the planning stage. Thanks to home renovation software, architects, interior designers and homeowners can work together in the creation of designs and make critical changes before any work has been done. Home renovation contractors can share their vision with clients who tend to have little knowledge when it comes to technical issues. And also give them a chance to see how their space will look once the home renovation process is complete. For choosing home renovation contractors, you can see commercial renovation contractors in Singapore.
Home Renovation Contractors in Singapore
There are many home renovation contractors in Singapore. So, if you have ideas about having home renovation you might have to choose small renovation contractors in Singapore to provide a better result for your own home. Because a home renovation contractor has better ideas and experience about home renovation better than your own. Choosing the right home renovation contractors might make you feel confused because you don't know which one is the best. So here are 3 home renovation contractors in Singapore.
Exqsite Interior Design
Exqsite Interior is a design firm that aims to integrate creativity, functionally, and visual aesthetic to build a unique and one of a kind abode for every homeowner. Established in 2017, we are a team of passionate designers with over 20 years experience, driven to construct and transform any house into a beautiful home. Regardless of residential or commercial works, we strive to provide innovative ideas and practical solutions to make your abode come alive. Homeowner's satisfaction is our main priority, and we aim to provide one stop service to make your home renovation a breeze. With homeowner's vision and our expertise, we can look forward to a space call home
Here is one of our home designs that you can take a look at.
HDB 4 Room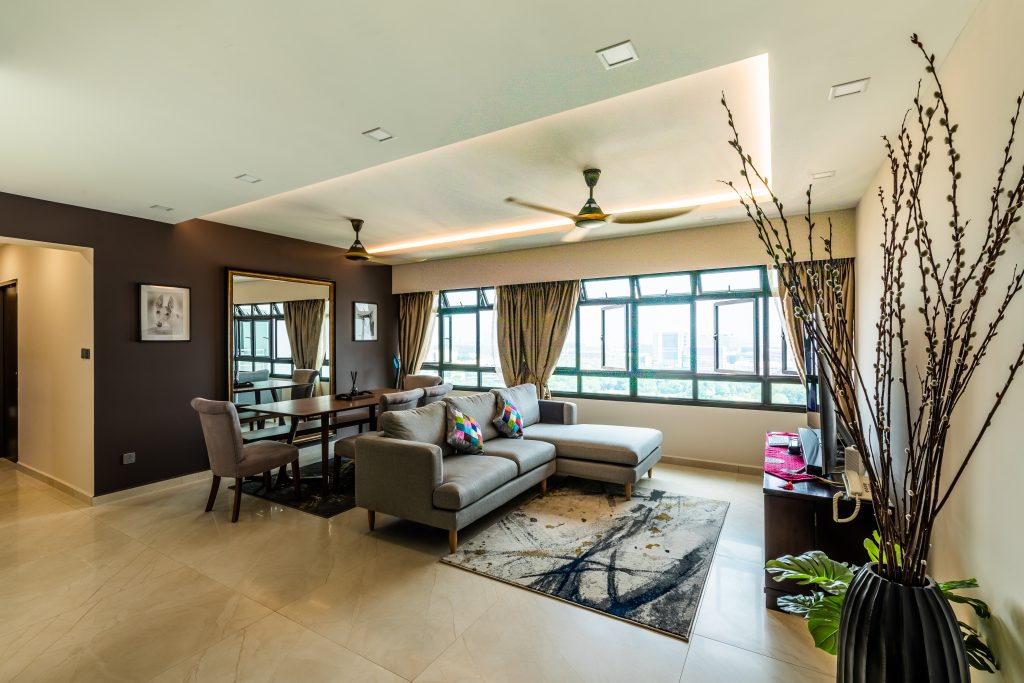 Recognised for our creative talent in building ideal spaces for homes and commercial premises, we provide personalised and affordable services. Each project will be completed with exemplary customer service, impeccable craftsmanship, and delivered on time and within budget
Be it designing your very own first home or reshaping your current home, office or commercial space, we will help you make a statement with style.
Street Address : 8 Boon Lay Way Tradehub21 #01-18 Singapore, Singapore 609964
Phone Number : +65 8879 3131
3D Innovations Design
3D Innovations Design Pte. Ltd. is a renovation contractor specialising in residential projects for HDB flats and private developments. We were inaugurated as Chen Hock Renovation contractors in 1982. As an ISO 9001 awarded company, we strive to provide service excellence as well as design and development work to the highest standards of the industry.
We have an in-house carpentry workshop and team of renovation contractors who helps us to pass on significant cost savings to our clients. Having our own workshop also allows us to do strict quality and material control as well as an extensive range of bespoke carpentry work.
Why trust us to be your renovation contractor? With more than 10 years of working experience in the building industry, we have completed a variety of renovation and building projects among residential and commercial projects in Singapore. We have progressed to a point of believing that good customer service is the way forward to success.
Here is one of our home designs and renovation package deals.
HDB 3 Room – New Standard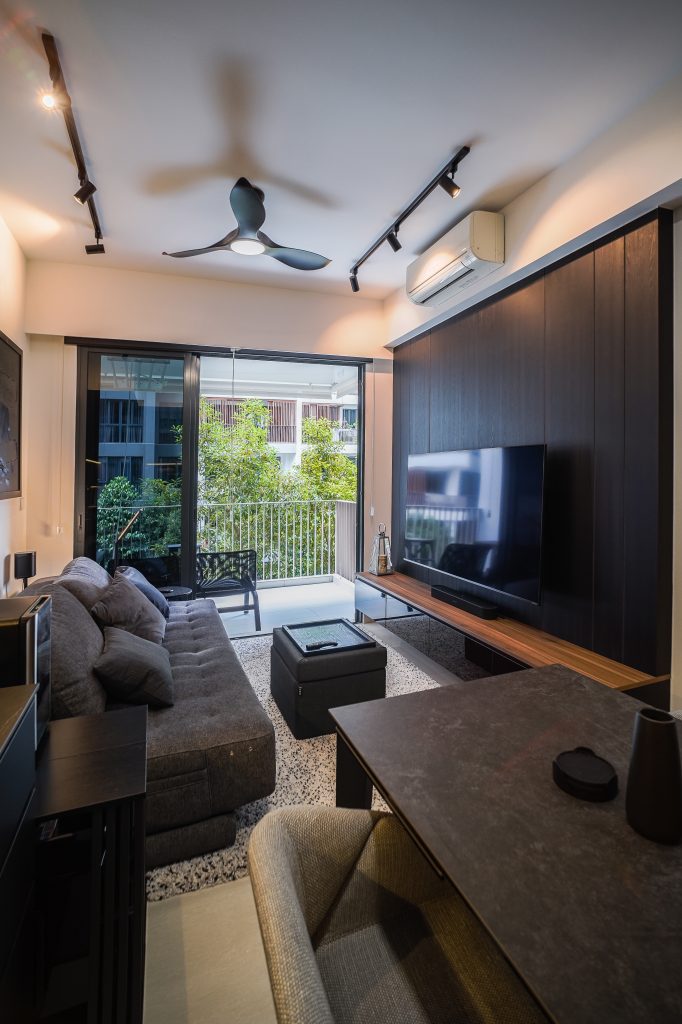 24 months warranty with guaranteed after sales service on workmanship
Free 25 L heater
Free double bowl kitchen set
Free cooker hood & hob
Free 7 pce bathroom accessories
Choice of free 6 ft wardrobe or free 6 ft feature wall & tv console
Free upgrade to quartz worktop
Free blum hinges & runner track
Street Address : 18 Boon Lay Way #01-97 Tradehub 21. Postal Code : Singapore 609966
Phone Number : +65 6834 4333
Qanvast Interior Design
Founded in 2013, Qanvast is a regional interior design platform for homeowners passionate about their home design. With offices in Singapore, Malaysia and Hong Kong. We have connected over 10.000 homeowners with 200+ trusted interior designers. And provide inspiration and know how on all things home. If you share our vision of helping others create their dream spaces and would like to be part of a young, vibrant and driven team. We've got a spot for you.
Here is one of our home designs that you can take a look at.
HDB 3 Room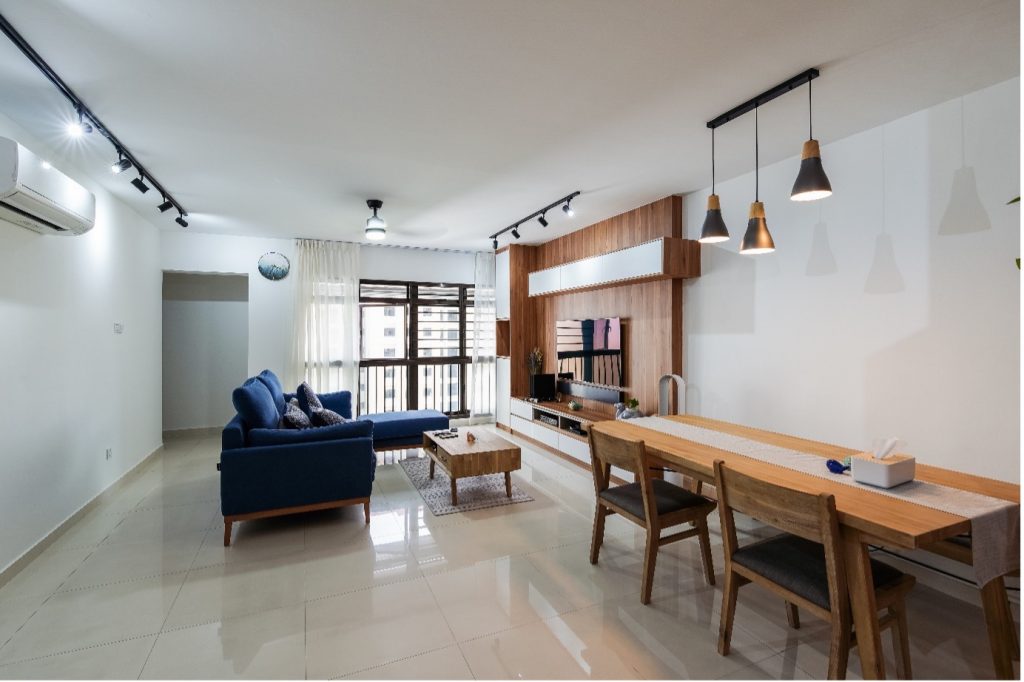 Designed by Key Concept. Key Concept is composed of young talented design professionals who have embraced the idea and vision towards interior design. We believe in continuing to develop young design creatives over the years. Our group of dedicated designers specialise in residential projects and we aim to create your dream home with a balance of design and comfort.
Street Address : 9 Tai Seng Link, Singapore 534053
Phone Number : +65 6589 8354
Exqsite Design in Singapore
Are you looking for Singapore home renovation contractors? Do not hesitate to contact Exqsite! Exqsite workers have over 20 years of experience and also have a HDB licensed renovation contractor. For our company achievements, Exqsite have got HDB licensed renovation contractor, ACS registrars, and bizSafe star.
Exqsite always places our homeowner's needs and requirements first. We also provide creative and effective solutions to all problems, always attain feedback, monitor and inspect the renovation process closely to give homeowners a peace of mind. So what are you waiting for? Discuss your new home renovation with Exqsite right now!

3 Home Renovation Contractors in Singapore