The first thing that comes to our mind when we talk about doing a renovation is the cost. Doing a commercial renovation in Singapore is not cheap. It usually takes a big amount to renovate your commercial space. On the other hand, renovating your commercial store with an up to date interior design will make a big impact on your store. It's time for you to renovate your store. Renovating your store and amaze your customers could boost your sales.
You must choose your commercial renovation contractor Singapore wisely to save your budget and your time. Doing a commercial renovation will take a lot of time. It begins from the planning process, designing and renovating.
Commercial Renovation Singapore
For those of you who want to redesign your home or office, do not hesitate to contact Exqsite! Exqsite have 20 years of experience in interior design and also get a HDB licensed renovation contractor. You can discuss the interior design that you want and renovate it based on your budget and of course based on your interest. Exqsite But, do you want to know more about guidelines renovation commercial in Singapore? Let's Check these out!
Consulting Fee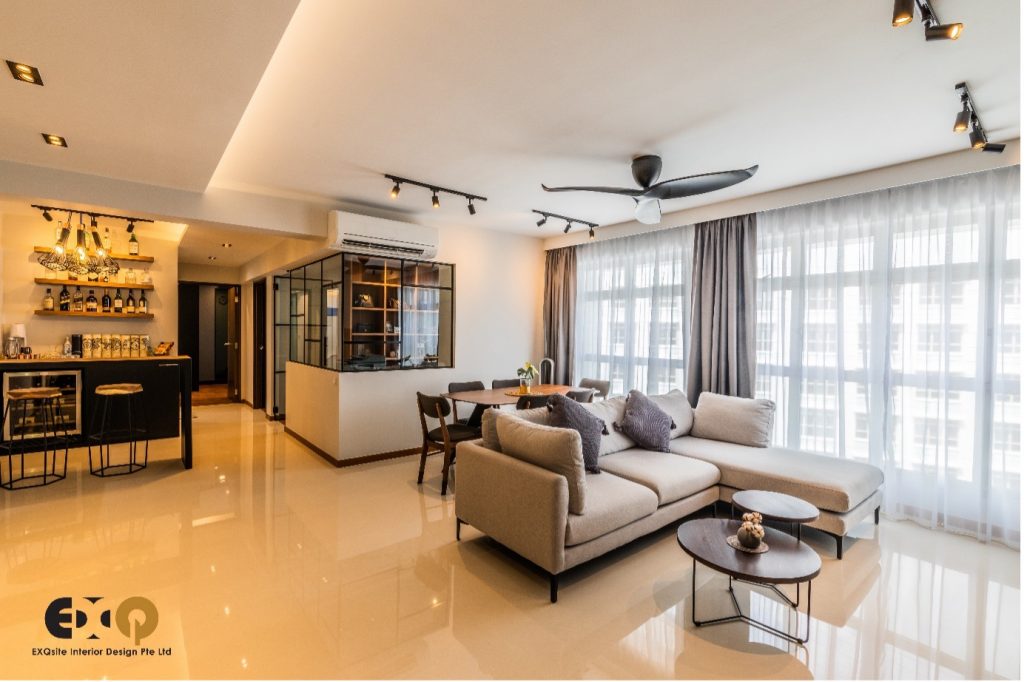 The first thing you need to find when you want to do a renovation in Singapore is to find an Interior designer or experienced contractor. Renovation should be planned by the experts to save your money and time.They can help to choose the materials, design and renovate your place based on your budget. For contractors consultation fees vary significantly. A high end designer can charge almost $S85 – $100/ hour for consulting.
Deposit For Renovation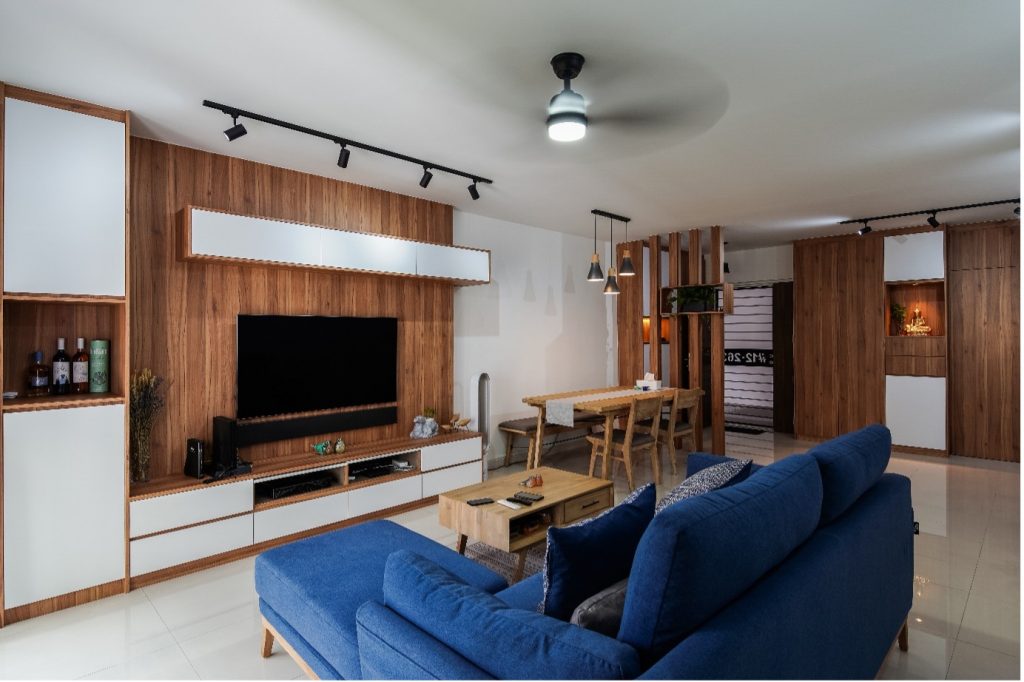 You need to check if there is a renovation deposit you might take before doing a renovation. Most Singapore buildings require a renovation deposit before you are legally allowed to renovate your commercial space. Renovation Deposit for building in Singapore usually costs a few thousand dollars made to the landlord if there's any damages during the renovation.
Flooring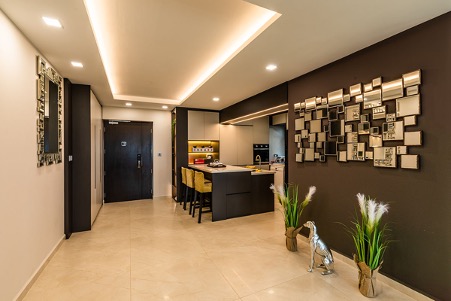 Flooring is a must-visit part when you are renovating your commercial place. Renovating your office floors will give you a different environment. You can choose tiles, marble, granite, vinyl and parquet for your office floors. The price range for marble and granite are $10 to $20 per square foot. While vinyl will cost around $6 to $7 per square feet and parquet will cost around $7 to $15 per square feet.
Carpentry
Carpentry is essential if you want to make new cabinets or shelves for your office. It might take a big amount but you can take a renovation loan for commercial property to help you to solve this problem. The cost to build cabinets or shelves depends on how big and how long your cabinets or shelves are. It will take around $200 – $500 per ft. run.
Painting Service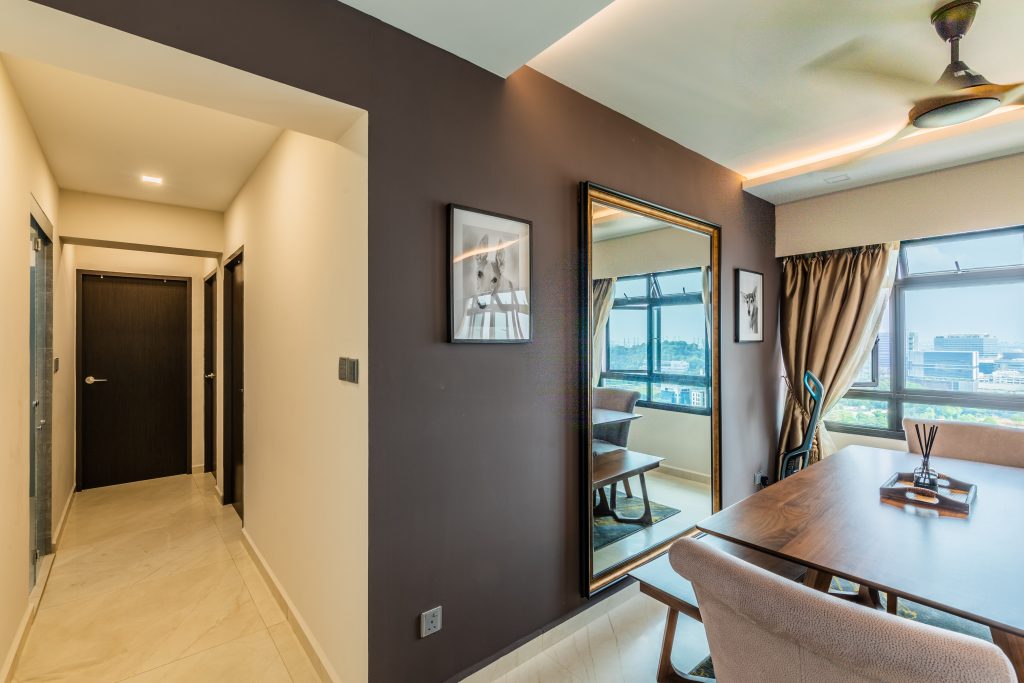 When you do a HDB commercial renovation, painting is a must. By painting your wall will totally change your commercial place. The interior paint can beautify your place. It is the most noticeable change in every renovation. For the office, painting will create a good impression on your visiting clients.
You can choose the light color to your office to make your office feel more open and modern. For paint prices in Singapore usually start at $20 which depends on the quality of your paint. A price guide for 3 colors with white ceiling will take $1200 – $2000.
Electrical rewiring

Having electrical rewiring is a commercial office renovation checklist. You need to make new electrical sockets and wiring. Electrician services are paid depending on how heavy or how much work you want in your office. Prices for electricians vary greatly. Installing a new electrical socket will cost $50, to set up a light installation will take around $8 to $20 per light and rewiring cables and telephone will take $50 to $150 depending on how difficult the job was.
Exqsite Interior in Singapore
Do you want to renovate Singapore? Are you looking for a professional interior design project management in Singapore? You can contact Exqsite. Exqsite can help you to renovate your house, office and other places. Exqsite always places our homeowner's needs and requirements, provides creative and effective solutions to all problems, Exqsite always obtains feedback, monitoring and inspecting the renovation process closely to give homeowners a peace of mind.
You can totally trust Exqsite because Exqsite is a professional interior designer company and has received a lot of achievements such as HDB licensed renovation contractor, ACS registrars, ACS registrars and bizSafe star. So what are you waiting for? Call Exqsite and discuss your new interior design!
Commercial Renovation Guide: How Much Do Store Renovations Cost in Singapore?