When you're in the market for interior design company singapore, it can be hard to know where to start. There are so many interior designers out there that offer different services and have varying rates. How do you choose? One way is by asking them about their office interior design experience. Office interior design is important because it's what your clients will see as they walk into your business space every day. It sets a tone and mood for how people interact with each other when they enter your office building or suite, giving an impression of professionalism, seriousness and creativity all at once.
For any company, whether new or old, a move to a newer office is often in the cards. But what happens when you are looking for designers instead of just space? You can't go wrong by hiring one from Singapore! They will be sure to give your business all it needs- modern design that helps increase productivity and reduce costs with minimal downtime. The key thing about choosing an interior designer is knowing which team has experience working on offices as opposed to residential spaces so they know exactly how much square footage they require before starting work because every inch counts if we want success without major setbacks later on down the line.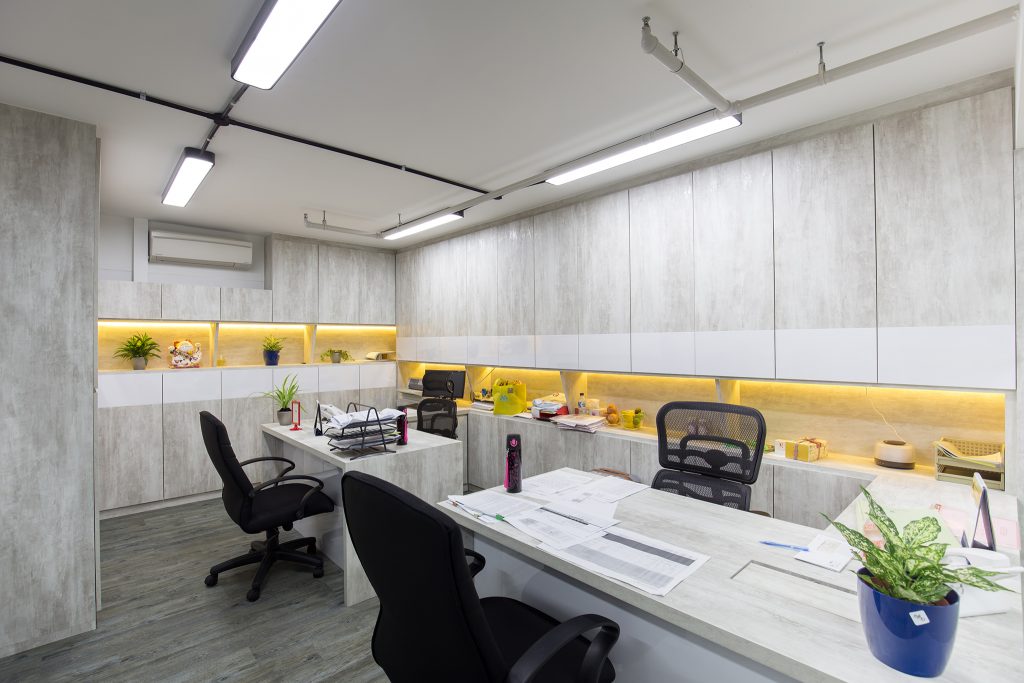 Look at Their Portfolio
It's important to take a look at the portfolios of interior design companies you're interested in partnering up with. Can they execute and deliver exactly what you want? It's a good idea to select one that has carried out similar projects in the past already, as their history will show how they tackle such projects. Do you prefer minimalist executions or high-tech offices? Open floor plans for better communication between employees, or more closed off spaces so people can concentrate on their work without distractions from others around them are just some possibilities!
Setting the Budget
The realities of interior design in Singapore can be daunting. If you don't set the project budget upfront, you might find yourself exploring a wide range of possibilities and wondering how to narrow down your search for an offer that fits what is comfortable with your price point. To eliminate any stress before it happens, start by being clear about what amount you are looking at spending on this project as well as when exactly they want to see results completed (within 6 months or within 5 years?).
Asking these questions will help them provide detailed quotes which will include: the cost of each activity involved; materials used during execution; whether there are additional fees such as installation costs if applicable-all laid out clearly so that their proposal aligns perfectly with yours!
A decent statement will likewise feature the installment strategies – what the level of the settlement ahead of time is and how long you'll have after the execution of the undertaking to demand corrections, conjure guarantees and give the last installment.
Let Designers See the Office and Ask Questions
Our first consultation is very important because it will give you a better idea about the approach we plan to take towards project execution.
Take us through your office space and don't be afraid to ask questions, like what renovation or remodeling tasks there are going on in order for our team of experts can come up with an accurate estimate and design package that accommodates all of them. We also want to know if any employees were displaced during construction work? If so, how they should make use their time while waiting (e.g., temporary desk assignment).
It's additionally a smart thought to get some information about licenses, certificate and protection. Try not to accept anything and utilize this chance to get lucidity. There's nothing of the sort as an idiotic inquiry and on the off chance that you hold back posing to all that you need to know ahead of time, you might wind up picking some unacceptable group or some unacceptable office inside plan idea.
Keep an Open Mind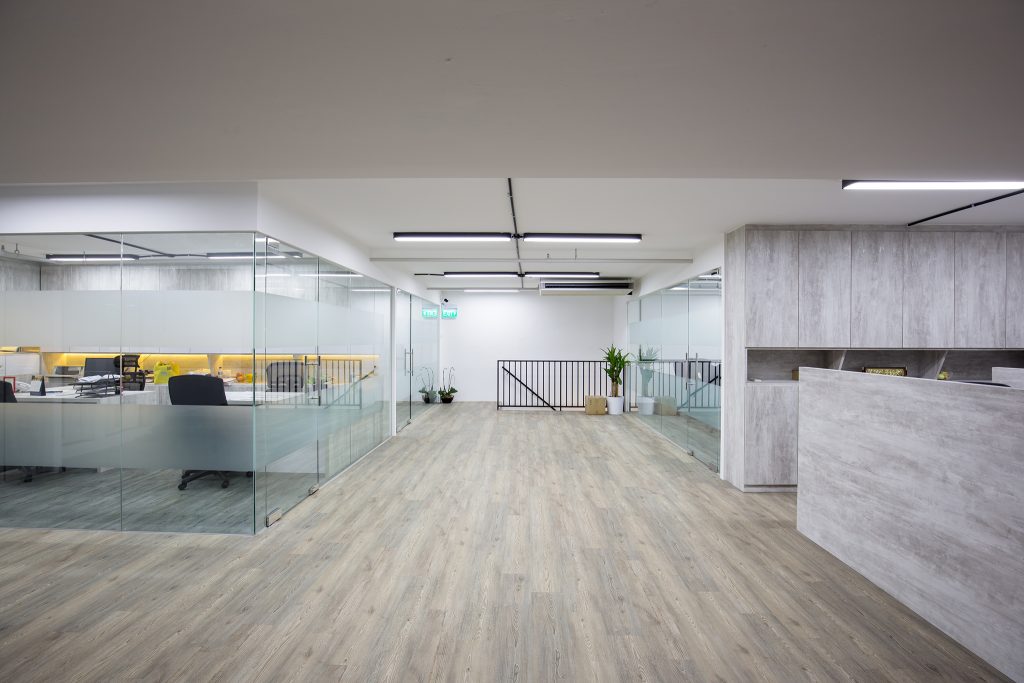 You want your office space to help you be more productive, but what does that entail? A reputable and experienced Singapore interior designer understands the importance of a functional office space. They will work with you from start to finish so that each element in the design flows together for maximum efficiency; this can include everything such as desk layout, lighting plans, ergonomic chairs or high-tech computer equipment.
Try not to be solidly set on your unique thought – depend on the information you'll get from experts. Changing the first idea could wind up being considerably more powerful, alluring and reasonable for you.
Get a Written Contract before the Commencement of Work
There is no end to the money-saving opportunities that a home renovation can offer. A reputable interior design company will always draft a tailored contract, which both parties need to sign before work begins.
A written agreement isn't enough—contracts are often overlooked in favor of lower bids from con artists who say they'll get your project done on time and within budget without all those pesky details like deadlines or payment schedules (which makes it hard for you later if something goes wrong). If you want peace of mind while getting more space out of your living situation, insist on having an agreement drawn up ahead of any renovations so there are few surprises down the line.
If you're eager to get your project started, it can be tempting to overlook the details of any contract. However, if there are certain provisions that don't quite fit or an agreement doesn't seem 100% applicable for what you're looking for in a design company, ask them about revisions before signing and ensure all bases are covered.
Designers may employ standard contracts which miss important points. This is why many homeowners choose their interior designers based on recommendations from friends who have completed successful projects with them already – this way they know up front whether or not those people will provide everything necessary without surprises down the line (and how much input/control they'll allow).
Exqsite Interior in Singapore
Do you want to renovate in Singapore? Are you looking for a professional interior design project management in Singapore? You can contact Exqsite. Exqsite can help you to renovate your house, office and other places. Exqsite always places our homeowner's needs and requirements, provides creative and effective solutions to all problems, Exqsite always obtains feedback, monitoring and inspecting the renovation process closely to give homeowners a peace of mind.
You can totally trust Exqsite because Exqsite is a professional interior designer company and has received a lot of achievements such as HDB licensed renovation contractor, ACS registrars, ACS registrars and bizSafe star. So what are you waiting for? Call Exqsite and discuss your new interior design!

How Do I choose An Office Interior Designer In Singapore?