When office interior design company in singapore is a priority for your office space, you need to make sure that the designer has experience with office layouts and office furniture. It's not just about how it looks, but also about how well employees can function. The cost of an office designer depends on many factors such as the size of the project and where they are located. In this article we're going to discuss what goes into calculating an estimate for your office interior design needs.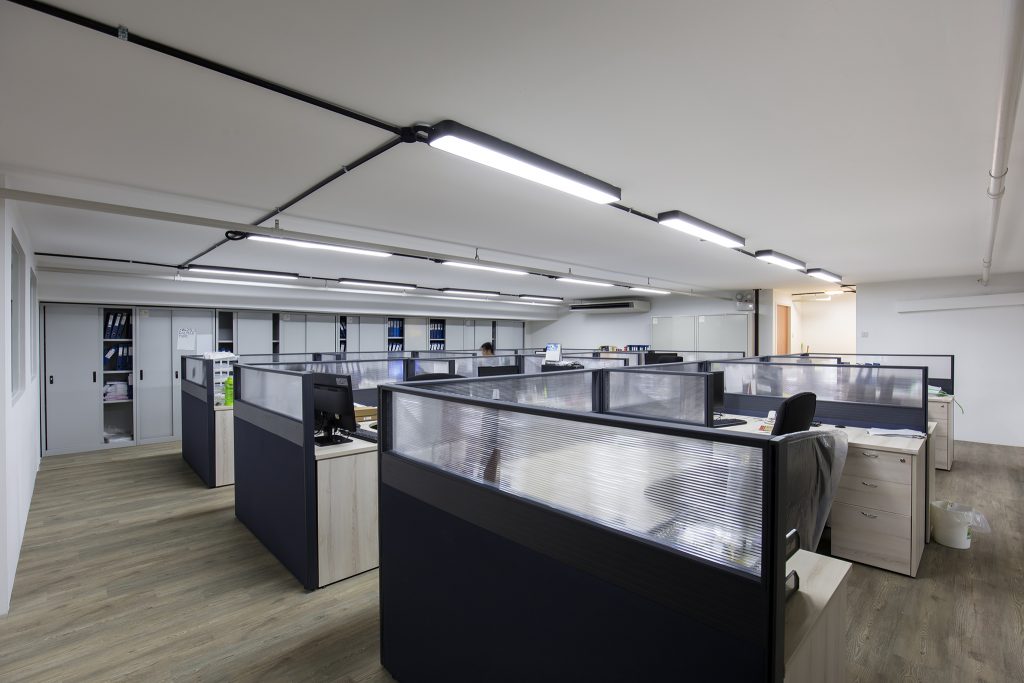 The cost of office renovation
The cost of your office renovation will have a significant impact on the type of remodeling you choose. The layout intricacy, the size of the unit, the technical know-how required, and the quality of the materials used are all factors that influence the cost of restoration. Other costs include the cost of any addition's fit-out, the cost of any alterations, mechanical and electrical services, materials, furniture, and the consultation fee. When all of the above costs are added up, the average price range is as follows:
Low cost range – S$30 to S$60 per sq.ft. and S$320 to S$650 per sqm
Medium cost range -S$70 to S$90 per sq.ft and S$ 750 to S$970 per sqm
High cost range -S$ 100 per sq.ft and S$1080 per sqm
You'll also have to pay the landlord a renovation deposit of between S$1000 and S$5000 to cover any damage that occurs during the renovation. It is normally refunded if the landlord is satisfied that his property is in good working order, less any losses. It's a good idea to get a more precise estimate from your favorite office interior designer or contractor. They will do a full assessment of what is required in terms of installation, office interior design, and office furniture.
What do you aim to achieve by the renovation?
Is it to extend the space, is it to make your workplace look more professional, is it to make your office space look more welcome and warm, or is it to follow particular rules established by relevant bodies? All of your renovations should be aimed at increasing the profitability and efficiency of your company.
How long will the renovations take?
You require an office interior design firm that is both swift and adaptable. This should not, however, jeopardize the quality of their job. Find folks who are willing to work long hours or on a single office space. This way, your work will be little disturbed, and you will not lose a significant amount of money or clients as a result of closing for several days. If the office must be closed entirely, know when they will be finished so that you may find a temporary solution.
Choose a reliable company or person to do the renovation
Choose someone who is trustworthy and dependable. You'll need someone who knows exactly what you're looking for. They should also provide high-quality services in a timely manner. Check out their internet ratings or ask your coworkers for a referral. To avoid the high costs of shutting a firm, the corporation should have an acceptable pricing range and work quickly.
What are the regulations
If the office is rented, you must obtain the landlord's permission before beginning any renovations. To avoid getting sued for destroying personal property, get written permission from your landlord before redesigning the office. You are normally obligated to return the office to its former condition after the lease period has ended. Ascertain that your office remodeling contractor provides all necessary application paperwork to regulatory organizations such as the URA, BCA, and FSB for approval. You must apply to the appropriate authorities if you want a separate electricity meter and telecommunication lines. Singapore Power (SP Services Ltd) and Singapore Telecoms (Singtel) are two companies that operate in Singapore.
If there is no water, you may be forced to apply for water installation from the Public Utilities Board (PUB). Before you begin the rehabilitation, add up all of the costs associated with obtaining approval and purchasing the supplies required to repair the utilities.
Creating a lasting office design image
You need to give your office layout a very high value appearance and image to the current and potential customers. This is something only a professional is able to do. Our professional designers are well -experienced and knowledgeable in incorporating different designs and layouts that compliment any given space. We also understand the message a particular design conveys so we can share with you some suggestions in the layout and decorations that will complement your ideas. And if you're looking for tangible results then there's no other means than approaching a professional immediately. So I could come with a couple of suggestions.
Creating the best design plan
We will deliver the most cost-efficient option in office design. We're convinced we could turn your commercial interior plan and furniture project into something special a real success. We have successfully completed countless interior design projects within Singapore. Our office interior design professionals will only deliver high-class design. We believe the product has a maximum ingenuity. We can give you the best feasible solution.
Providing value for your money
By choosing best office furniture design service in Singapore from the start, you may count on spectacular outcome before the finish of your project. A professional design designer can also suggest suitable design plans and formats for your offices. This saves you from costly errors that often arise from dealing with inexperienced office interior designers as the work may have to be redone because of lots of mistakes during the process of renovating your office. The best Singapore office interior designers can work right the first time – EVERY TIME. Hire the best interior designers in Singapore to ensure you get the best result.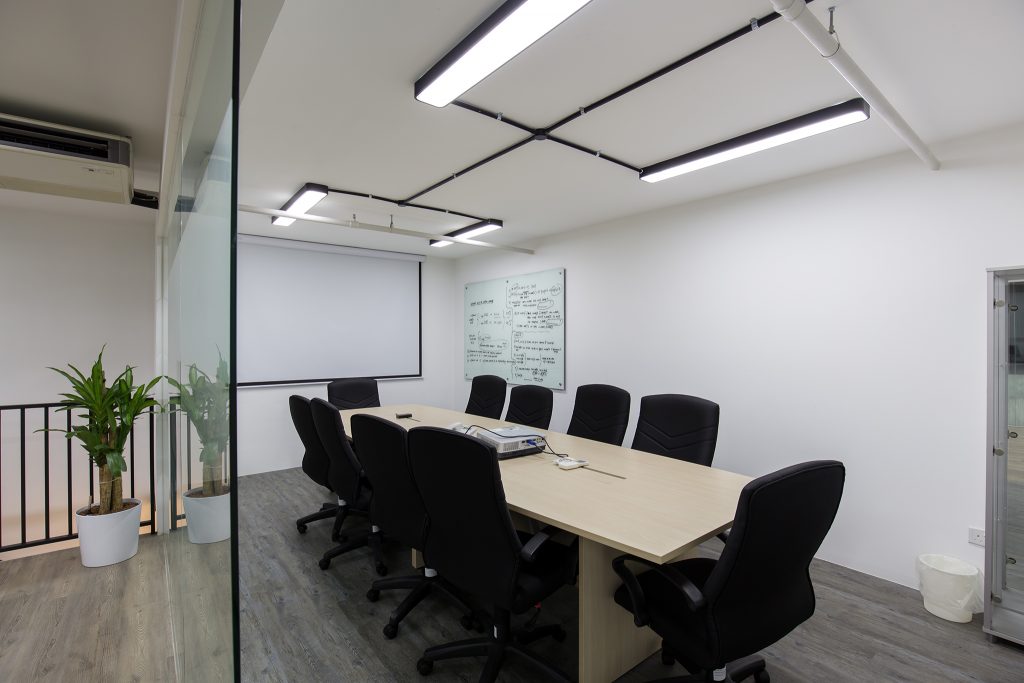 Office renovation follows four steps which will determine the cost:
1. Preliminary evaluation of the office space
A contractor for office renovations will come to your office to inspect the space and listen to your ideas. They then provide their expert recommendations like office space planning. Shopping can cost up to $100 per hour for some high-end designers. Depending on your preferences, you can be charged a fixed rate or per hour charges.
2. Interior designing and office space planning
The designers will put their skills to work to turn your ideas into a usable, practical place for your company. Building management, which is an element of office interior design, verifies that the designs are feasible and estimates the project's cost and completion time.
3. Fitting
Almost everything is included, including doorways, exterior and interior features, storage walls, and countertops, among other things. It also handles all electrical and mechanical installations, such as air conditioning, lighting, and ceiling systems. This will cover the cost of materials as well as the technicians' wages.
4. Office furniture
Before purchasing furniture, think about your budget, style, and available space. They should be functional as well as pleasing to the eye.
The cost of an office renovation is the most important factor. Everything, from the appraisal to the purchase of the furnishings, necessitates the expenditure of funds. So, before you go on this adventure, contact a dependable and established green office design firm in Singapore for realistic estimates.

Exqsite Interior, Office Interior Design Company in Singapore
Do you want to have a renovation for your office space in Singapore? Do not hesitate to contact Exqsite! Exqsite interior designer have over 20 years of experience and also have a HDB licensed renovation contractor. For our company achievements, Exqsite have got HDB licensed renovation contractor, ACS registrars, and bizSafe star.
Exqsite interior designer always places our homeowner's needs and requirements first. We also provide creative and effective solutions to all problems, always attain feedback, monitor and inspect the renovation process closely to give homeowners a peace of mind. So what are you waiting for? Discuss your new office interior design with Exqsite right now!
How much does an interior designer cost in Singapore?