We have been office interior designers for many years and we know that office spaces need to be functional as well as aesthetically pleasing. Our team will help you design a space that can accommodate your company's needs, whether they are large or small. With over 15 years of experience in the industry, our team is equipped to handle any office furniture installation projects needed.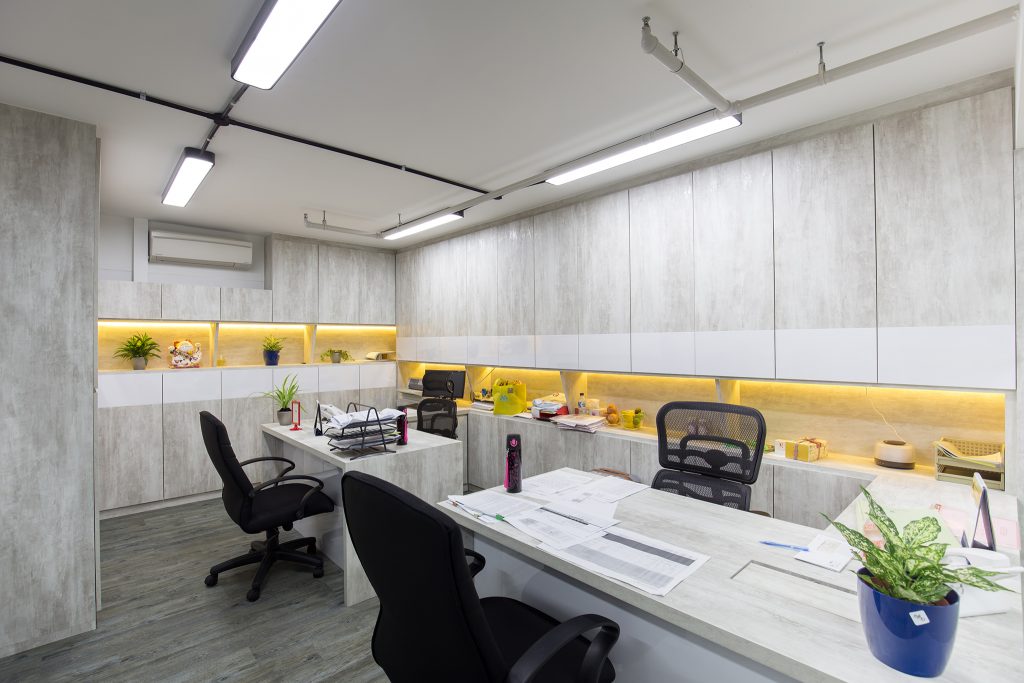 1. Save Money
The notion that interior designers are only for the wealthy and famous or for those who have so much money that they don't know what to do with it is false. Working with a professional designer will actually save you a lot of time, money, and pain medicine! Although it may appear counterintuitive that hiring someone to decorate your home will save you money due to the designer's additional price, hiring a designer can help you avoid costly blunders.
Have you ever purchased a piece of furniture that looked great at the store but turned out to be too big after you got it home? Have you ever painted three or four times before settling on a color scheme? Although it may appear to be an oxymoron because you will have to pay the additional designer's charge, hiring a designer can help you avoid costly mistakes and make design selections that will boost the value of your property. And if you're working with a limited budget, a designer will know how to get the most bang for your buck. An expert designer is used to dealing with a line item budget and can assist you figure out where every dollar goes.
2. Save Time
We'll begin with the two things that most people wish they had more of: time and money. A designer will save you time and money, just like employing one would save you money. A designer already knows what has to be done and when it needs to be done, and they'll be able to foresee any potential roadblocks.
You won't have to waste time scouring the Internet or running from store to store in search of the perfect furnishings for your home. A designer has access to thousands of resources that they are familiar with. We frequently leave a meeting knowing exactly which piece from which collection will look great in your home.
3. Professional Assessment
A designer may provide you with a professional evaluation of your home, which will result in a well-thought-out plan of action. The sequence of events in a design plan is crucial. This will have an impact on your budget as well as help you spend it more effectively.
A designer provides an extra pair of eyes, but these eyes have been taught to observe and notice things that you might miss. You get an immediate plan of action for your area when you engage a qualified designer. Interior design are more than just decorators. They went to school and have worked in the industry for a long time. Their trained eyes will see details that you will undoubtedly overlook.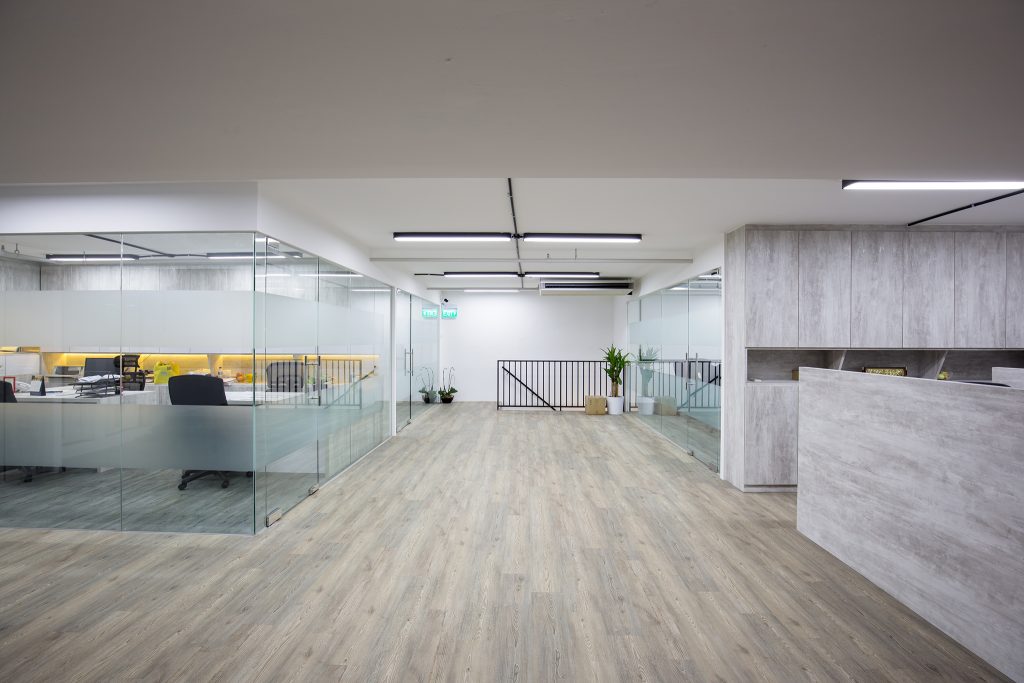 4. Budgeting and Planning
A designer can help you stick to your budget while also saving you time and work. A designer is aware of where to find resources for all aspects of your home. This will save you a lot of time when it comes to looking up products, brands, and prices. A designer will have all of this on hand, and if he or she doesn't, he or she will spend the time studying so you don't have to.
5. Liaison
Early on, a designer can function as a liaison between you and your architect or contractor, preventing design flaws in your overall plan. Designers and contractors speak the same language, which can be helpful for a homeowner who doesn't understand what an ogee edge on granite is or the difference between a bullnose and a waterfall on a stair runner. Designers are also taught to consider details that you would ignore. It's critical that lighting and furniture requirements are addressed prior to construction.
If your living room sofa is floating in the middle of the room, verify sure you have floor outlets installed properly. You also want your recessed cans to be positioned in relation to your floor design. Making these alterations after construction has started will be costly and time-consuming.
6. Wide availability of resources and contacts
In terms of contacts, resources, and general goods, designers have access to things that the average public does not. Designers can help you make your area look more collected, unique, and pulled together by combining these materials. We strive to provide high-quality items at reasonable prices.
Designers also have a large network of contacts in the home renovation sector that they trust and who recognize the quality of their work. You can save time and headaches in not having to interview electricians, contractors, plumbers, etc.
7. Wow Factor
Designers can assist you in achieving the "wow" factor you desire. They've been taught to think in a different way, spatially, and to perceive things in a way that clients can't. Interior designers are taught to think imaginatively and spatially, and to understand the big picture in a way that most clients can't. Designers are accustomed to thinking outside of the box. You'll get not only a good design sense, but also meticulous attention to detail, from optimum lighting and furniture arrangement to fabric selections, color palettes, and fixture alternatives.
Custom-designed components will be created by a skilled interior designer to ensure that everything fits precisely and is really unique to your home. Designers can also offer you trade-only furniture, fabrics, and materials that aren't available to the general public. A well-designed residence attracts attention. If you try to do it on your own, you'll find yourself juggling the numerous elements that go into designing, which a designer is trained to do. When they're finished, your home will not only look lovely and coherent, but it will also be well-planned and very useful.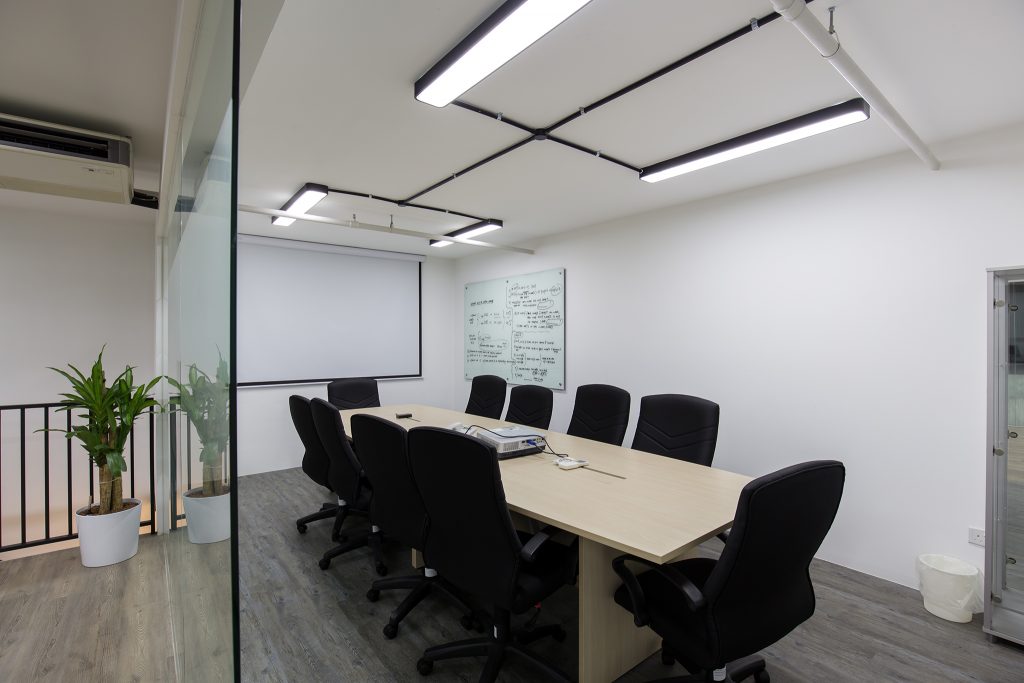 8. It All Makes Sense
Mixing metal finishes, patterns, colors, and other elements can be difficult, but your designer will create a unified appearance that works. Furthermore, the items will complement your home's design and scale. Some goods may appear fantastic in retail showrooms, but they will not work in your house. Your designer will ensure that all of your pieces are appropriate for your personal style, your home's style, and the overall design.
9. They'll Be The Bad Guy
Let's face it, you want someone who will ask the appropriate questions and fight for you while you're renovating or working on a home. Contractors, electricians, and other professionals can be scary. It's great to have a go-between (your designer) who can ask questions, get things done, and overall act as the "bad guy" and advocate for you. Many of my clients are so lovely that they don't want to ask for anything more than what they've already been given. That is something that a designer will take care of for you. Plus, if pieces arrive with freight damage, the wrong fabric, or any other issue, you'll have a team to take care of it for you.
10.Home sale
A designer has the ability to improve the look of your property, which can lead to more showings and sales. This increased appeal can significantly reduce the time your home spends on the market before it sells. There are two advantages here: a faster turnaround time and more money in your pocket.

Do you want to renovate in Singapore? Are you looking for a professional interior design project management in Singapore? You can contact Exqsite. Exqsite can help you to renovate your house, office and other places. Exqsite always places our homeowner's needs and requirements, provides creative and effective solutions to all problems, Exqsite always obtains feedback, monitoring and inspecting the renovation process closely to give homeowners a peace of mind.
You can totally trust Exqsite because Exqsite is a professional interior designer company and has received a lot of achievements such as HDB licensed renovation contractor, ACS registrars, ACS registrars and bizSafe star. So what are you waiting for? Call Exqsite and discuss your new interior design!
Top 10 Reasons Why You Should Hire Us for Your Office Interior Design Needs