If you have an awesome home interior design idea but don't know how to get started, you should know that it's time to find out if you're qualified to apply it in your home. If you want to make your home look unique, consider hiring a professional interior designer to help you realize your vision. That professional is an interior design consultancy agency in Singapore.
The right interior designer in Singapore will be able to understand your project requirements, offer guidance on design and development, and offer advice and suggestions for refining and improving your project!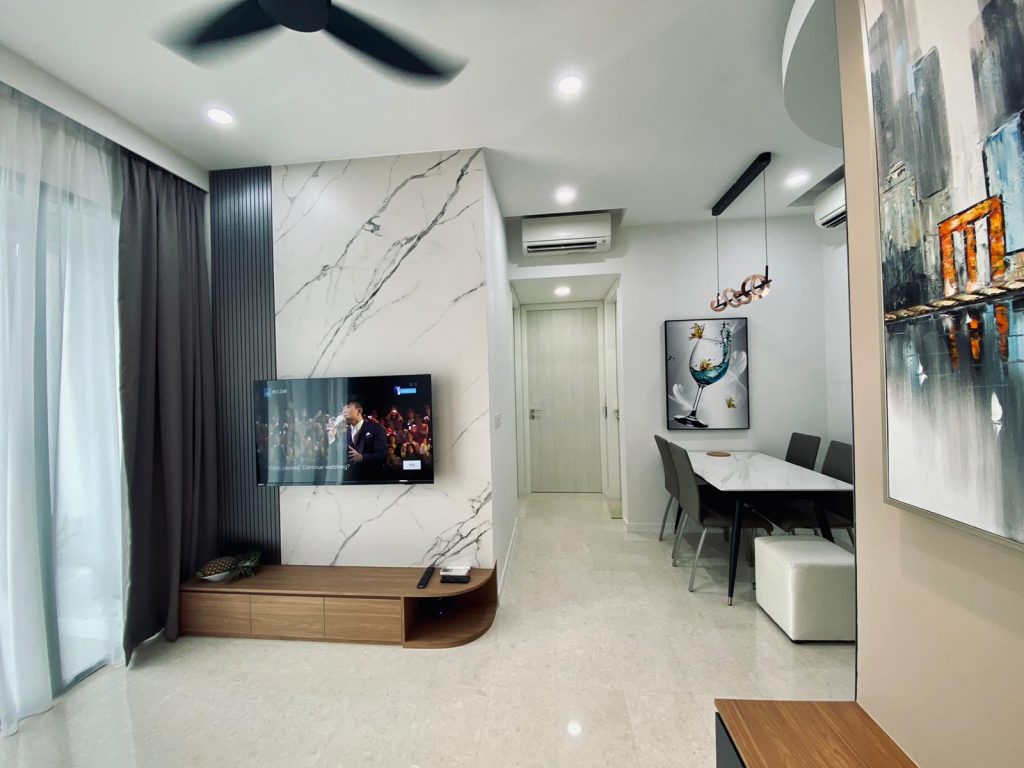 The right interior designer in Singapore will be able to understand your project requirements, offer guidance on design and development, and offer advice and suggestions for refining and improving your project!
What is an interior design consultancy?
An interior design consultancy is a professional who helps people decorate and design their living spaces, offices, and more. Furniture design involves examining your client's space, creating drawings and models of potential scenarios, and working to enact your client's vision. You can use your skills to focus on a space's decorations and aesthetics or help with layout planning and architectural design. Interior design consultants often start their work as interior designers, working for companies or businesses, and develop their occupational skills before becoming freelance consultants.
What do I need to be an interior designer? To be an interior designer, you will need to earn a bachelor's degree in interior design or a related field. While you do not need to be a trained architect to become an interior designer, you will need to have a working knowledge of construction methods, architecture, and other design aspects.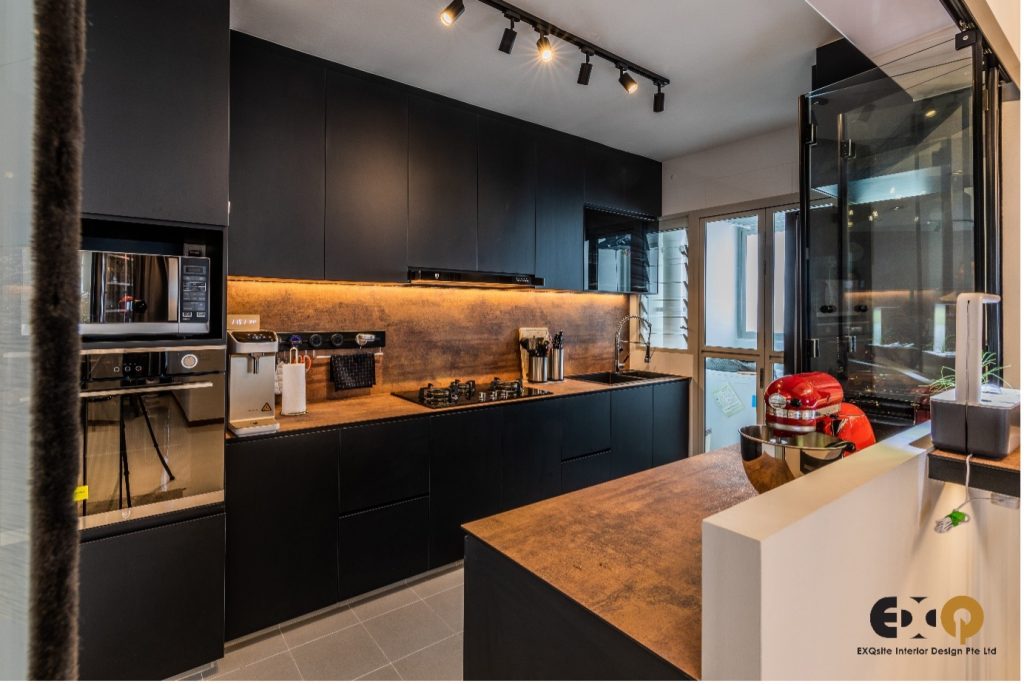 What is included in an interior design consultation?
When designing a house for the first time, you must make sure you understand your client's needs and expectations. This can only be done if you meet with the homeowner and go through the property. That is why choosing the right interior design consultancy is essential.
Many topics covered during the initial consultation include the scope of the project and the homeowner's vision for their home. For designers, it's a chance to showcase past work and discuss business practices and fee structures.
"The goal is to gather as much information as possible about the project so that we can present a proposal that is specific to their needs," says Dallas-based interior designer Ginger Curtis of Urbanology Designs.
The next step usually involves discussions about the project budget. When clients first come in for coaching, they do not know their budget, so interior design consultants will do different exercises, like a budget worksheet, to help clients determine an excellent range to work on the client's house.
Is there a difference between an interior designer and an interior decorator?
When most people hear the term interior design, they often think of HGTV, "room makeover" challenges, or decor DIY projects on Pinterest. But what the buyers are thinking about is interior decorating. While decorating does play a role in creating functional, beautiful living spaces, it's not the same as interior design. Interior decorating involves designing the area as you do your own home, whereas interior design creates an entire room, space, or space in your house from the ground up.
Design Vs. Decorating
Interior design focuses primarily on the space itself. It is how to use the area that is the main focus. Interior decorating is more about the things that make the room attractive or exciting, such as furniture, wall coverings, artwork, lighting fixtures, etc.
If you're thinking about decorating your kitchen, it's crucial to have the correct measurements and layout. You can get help from a professional to ensure that you have the suitable space in the kitchen for your needs, and you'll want to have everything measured before starting any remodeling.
In short, interior designers may decorate, but decorators do not design.
What Interior Designers Do
Interior design is a systematic and coordinated approach to meeting the needs and resources of the client. It uses research, analysis, and a range of knowledge sources to create spaces that are functional, beautiful, and fit within the available space.
Whether you're a designer working for a company or an individual, this book offers you a practical, step-by-step guide to creating the perfect room, complete with expert advice, innovative and proven ideas, and easy-to-follow tips.
If you are a designer, you must consider how your project fits the building's physical location and social context. You'll find inspiration in the many different rooms that comprise this home. Interior designers who think about solutions can create spaces that enhance people's experiences.
The interior design of this home is meant to be experienced, not just seen. The home's location on the top floor of an older building with a shared elevator made it tricky to get in and out.
For example, there has been a lot of research on how design elements in healthcare institutions affect patients. Studies have shown that surgery patients who had views of scenery in their room recovered faster than those who did not. Another study found that infants who experienced daylight cycles while staying in a neonatal unit developed their wake-sleep processes earlier than those exposed to constant, dim hospital lights.
Professional Requirements for Interior Designers
Interior decorators often work in the public and commercial sectors, whereas interior designers are generally employed in private firms and government buildings, which need more sophisticated design solutions.
As part of an effort to reduce landfill waste, promote sustainable practices, and improve public health, designers must create spaces that are safe, clean, durable, healthy, and conducive to a more eco-friendly lifestyle.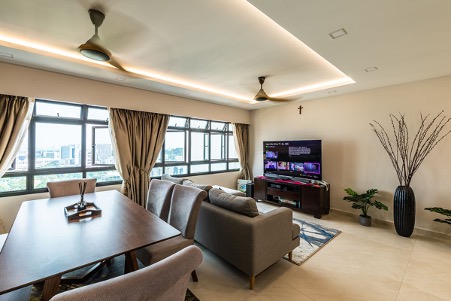 What the Interior Design Consultancy Service Entails
Interior design consultancy in Singapore is a lot more than having a seat to discuss the specifics of your idea. When partnering up with the Home Guide team, you'll get the following from a design consultancy service:
A full consultation is an important step. It gives us a chance to get to know your project and the space you're working with and helps us decide what is best for the client's design project.

The feasibility study looks at all the practicalities of the idea, including the cost of your design project.

You'll learn the fundamentals of conceptual design, including creating a 3D rendering of your renovation interior design project.

Revise the design concept when you have some feedback you'd like to consider.



Free yourself from worrying with Exqsite!
As an experienced interior design agency and consultant, we can provide you with a detailed quote and sample of the color scheme. Interior design is an occupation that involves creating the environments for buildings, such as offices and homes.
Exqsite Interiors, a top interior design companies Singapore and an affordable interior design Singapore, is a design firm that aims to integrate creativity, functionality, and visual aesthetic to build a unique and one-of-a-kind abode for every homeowner. We are a team of professional designers who have a 20-year-experience in the industry—driven to construct and transform any houses into beautiful homes.
Whether you live in an apartment building or a sprawling home, we want to make your home come alive with innovative ideas and practical solutions. Our main goal is to provide top-quality products and excellent customer service so our clients can rest assured that they will get the best value for their money.
As a homeowner, our job is to help you design your dream house and give you the best design consultancy service.
What are you waiting for? Give us a call at +65 8879 3131 or +65 6873 1800, or you can just visit our office at 8 Boon Lay Way Tradehub21 #01-18 Singapore, Singapore 609964.
Interior Design Consultancy in Singapore