The industrial interior design trend is back in a big way. But before you start thinking that it's all about cold, stark metal and concrete, think again. Industrial design has a whole different meaning now than it did in the early days of steel mills, factories, and warehouses. Industrial Design is a broad term that covers the fields of architecture, graphics, fashion and industrial design. Industrial Designers are generally involved in creating things like furniture, packaging, building facades, cars, etc. Industrial Designers will also be involved in the development of products that have to be produced by others. This includes, but is not limited to, furniture, office equipment, household goods, and automobiles.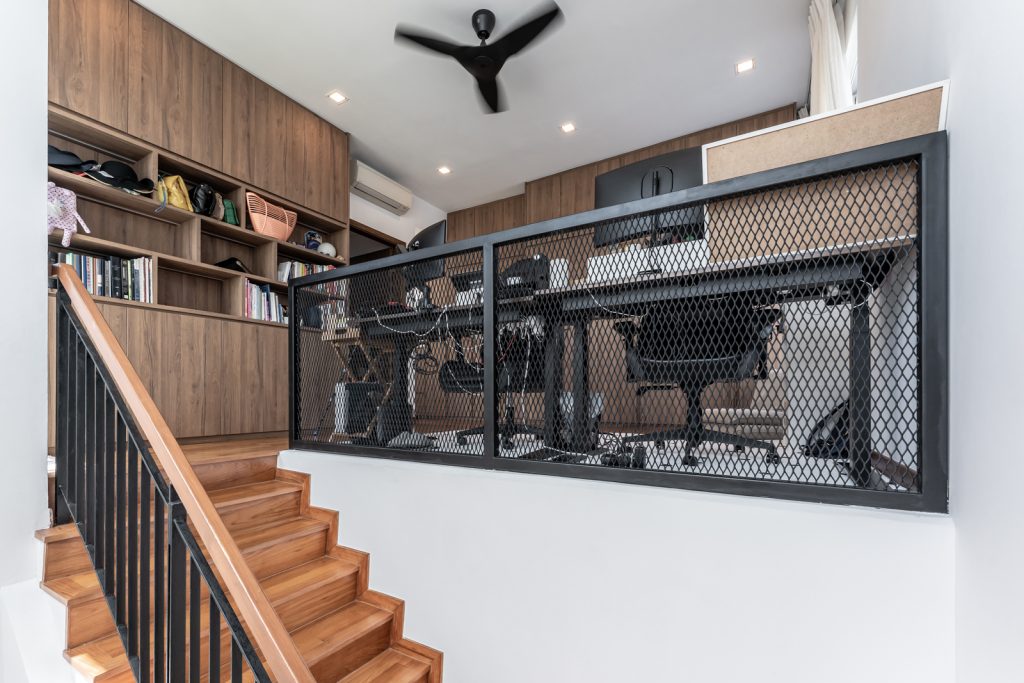 What is the modern industrial interior design style?
The conversion of ancient or abandoned buildings into urban living spaces may have prompted the movement, which was influenced by old factories and industrial settings. The style is characterized by simple architecture, aged-looking surfaces, natural materials, exposed bricks, etc. We are seeing new bespoke homes with similar characteristics in addition to how popular it is for renovations. An additional benefit for individuals considering this style of restoration is that unfinished surfaces can be turned into decorative accents.
Where did modern industrial interior design come from?
The recent conversion of ancient barns, warehouses, industrial structures, and churches into dwelling areas gave rise to the modern industrial style. It places a focus on the utilization of aged wood details and exposed bricks from an early 20th-century industrial era. The inclusion of elements like copper to highlight the aged-looking pieces is the modern twist.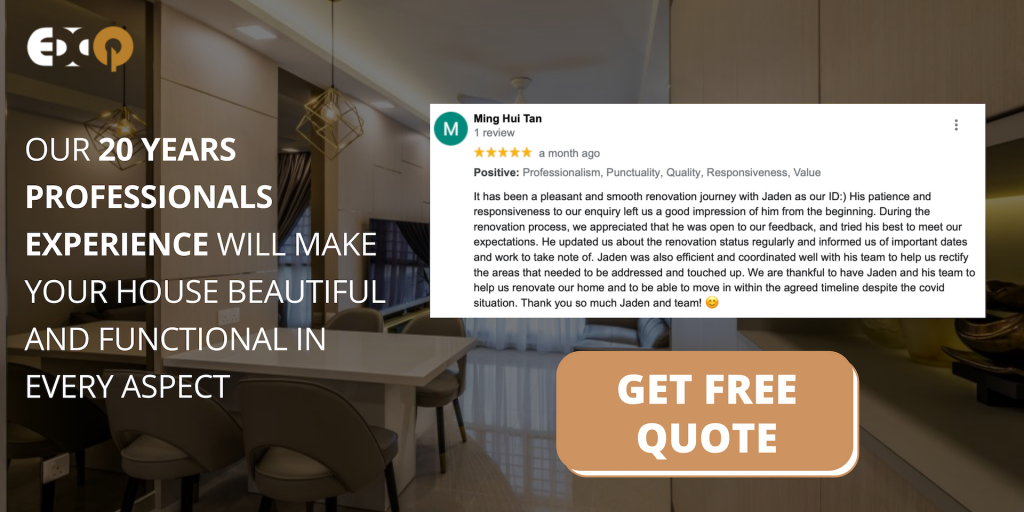 Elements in most modern industrial homes
You have an intriguing opportunity to contrast the raw with the refined, the sleek and modern with the vintage and traditional, thanks to current industrial design. You may have found this page while looking for a definition of industrial design or other helpful information on industrial decor ideas. More will be given to you.
Open concepts
It makes sense to choose an open floor plan since when you think of industrial style, spacious spaces typically come to mind. You can embrace the rawness and leave the infrastructure exposed. Designs are frequently simple, which gives room for contrasting components like rustic or vintage items.
Modern industrial charm
Many lofts and former factories that are being transformed using industrial interior design concepts have a brick or concrete wall that is a portion of an exposed industrial ceiling. This can become a stunning feature in the room. This adds a lot to the industrial style of home design because it stands out as an appealing feature that sparks conversation. If it doesn't appear sufficiently worn, give it a more distressed appearance to heighten drama while substituting a simple industrial style.
Modern industrial style frequently features sleek metals and brick walls. The kitchen is one of the spaces where you may do this the simplest. Combining contemporary appliances with vintage industrial gear is a straightforward way to embrace the look.
Unique lighting
A significant trend is high ceilings and dramatic lighting. Light globes suspended from cables or even stage lighting can be seen frequently in contemporary industrial designs. Another interesting method for achieving a vintage industrial vibe is with pendant lighting, such as filament lights with Edison-style bulbs. We advise selecting fixtures with inventive embellishments and rustic metals.
Although there are many lighting alternatives today, this is a difficult component of the urban industrial design ideas. For focused illumination, floor lamps and pendants are frequently employed in industrial design settings. A nice alternative for ambient lighting in an industrial space are track lights.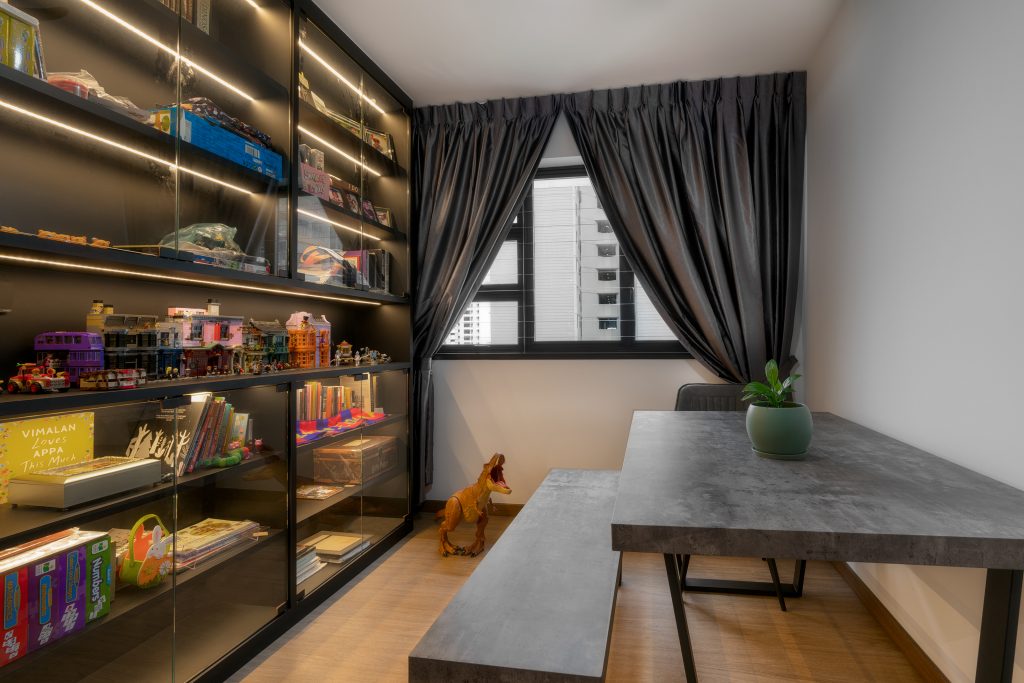 Wood and metal
A particularly common industrial interior design trend in homes with an industrial style is the beautiful textural interplay of gritty, earthy wood and smooth, shiny metal. As part of the retro industrial decor ideas, many people decide to increase the presence of metal by choosing high-sheen steel or chrome accents for the kitchen and light fixtures. To get that practical and modern aesthetic, some people even add a wooden clock with metal accents. In the event that you are unsure about where to hang your wall clock,
Metal accents are frequently employed in a modern industrial interior design to add a dark hue. Consequently, a lot of individuals think that the color black is perfect for metals. This does not exclude you from taking action, though. The advantage is that you can still play with the metal item's polish. In particular, polished metal has a contemporary, sleek appearance, but rusty and brushed metal should enhance the rustic feel of your environment.
Another modern industrial design concept is to incorporate a rustic appearance that will make your space appear pleasant but laid-back. With this concept, you can mix several metal finishes while yet maintaining a unified appearance in the finished product. You can accomplish this by selecting two or three different finishes and repeating them in various rooms. The recurrence ought to demonstrate that the design was deliberate and not an accident.
Consider searching for a modern industrial home design while looking for metal elements. Not only are faucets and cabinet pulls made of metal. You have the opportunity to give that metallic touch to anything you intend to add to your area. Consider adding shelves with metal components or industrial furniture with metal legs, including seats and tables.
Complementing the industrial components with smooth, shiny metal finishes is a fantastic design choice. Or, to contrast with the industrial elements, add a rustic tone by using rich wood.
If not for the softening décor used in the industrial home design, the exposed structural parts would be overbearing. By starkly contrasting with the industrial characteristics, plush couches, scatter cushions, and rugs balance the modern industrial decor.
Handcrafted floors
Polished concrete floors are frequently chosen in order to maintain the industrial vibe of the interior design. This is a sensible and cost-effective choice that blends in beautifully with the industrial interior design motif. Patches, coarseness, and flaws don't really matter to the industrial design firm.
The result is breathtaking. Timber or stone flooring are preferred by those who want to offer more contrast and warmth to an industrial interior design. Both of these flooring choices are excellent at producing a cozy industrial design atmosphere.
There are a variety of flooring alternatives and materials that can complement your industrial interior design. For example, ceramic tile is the ideal substitute for natural stone for creating a contemporary industrial interior design. Ceramic and natural stone tiles are more durable and require less upkeep.
Two of the most popular types of industrial flooring are concrete and hardwood. Because of the additional character provided by the natural knots and mineral streaks, people adore the appearance of handcrafted hardwood floors. Using woods that look natural or salvaged can lend warmth to a modern industrial design, creating a wonderful contrast with the cool metallic components. While maintaining the natural elements, adding damaged, black, or faded rugs can make a strong statement.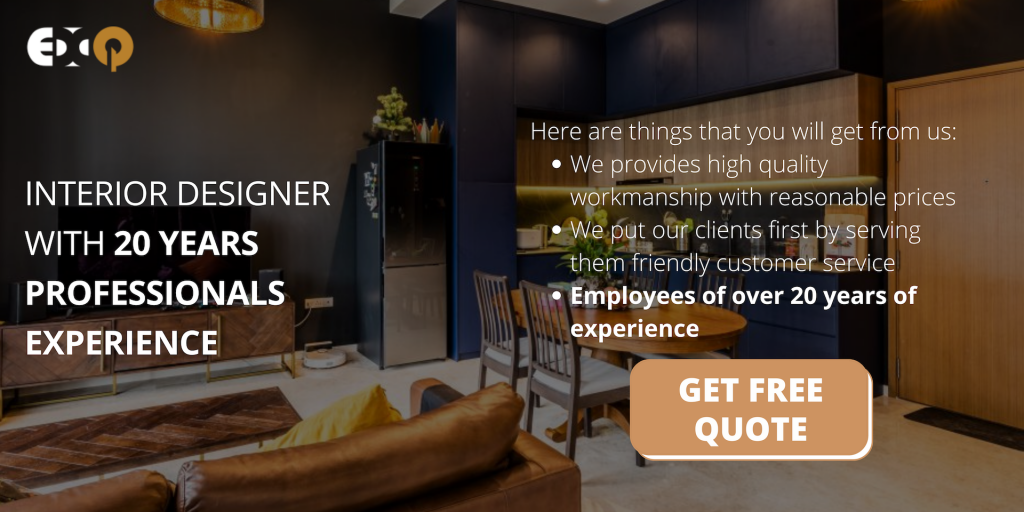 Exqsite specializes in industrial interior design in Singapore that allows people to make the most of every inch of their luxury industrial designs without having them look like a complete mess. With many years of experience in interiors, we help you maximize your elements of industrial design in your space while keeping everything organized so you can find what you need quickly and easily whenever you need it.
20 years professionals experience
In Exqsite, our team of 20 years professionals experience will make your house beautiful and functional in every aspect, with an eye on detail and perfection. We guarantee you will be satisfied! Here are things that you will get from us:
We provides high quality workmanship with reasonable prices
We put our clients first by serving them friendly customer service
Employees of over 20 years of experience
Make your renovation situation easier with us. Click here for the solution of your renovation problems.
What is Modern Industrial Interior Design?