The kitchen renovation can be a great way to spruce up the look and feel of your home. But when it comes to planning for your own kitchen renovation, you need to be realistic about what you can do yourself. You may be tempted to put off the kitchen renovation until you get a bigger house or a new job but these days, it's actually possible to do the entire kitchen renovation yourself, no matter what the size of your current kitchen is. Here's a breakdown of how long a typical Singapore kitchen renovation project takes: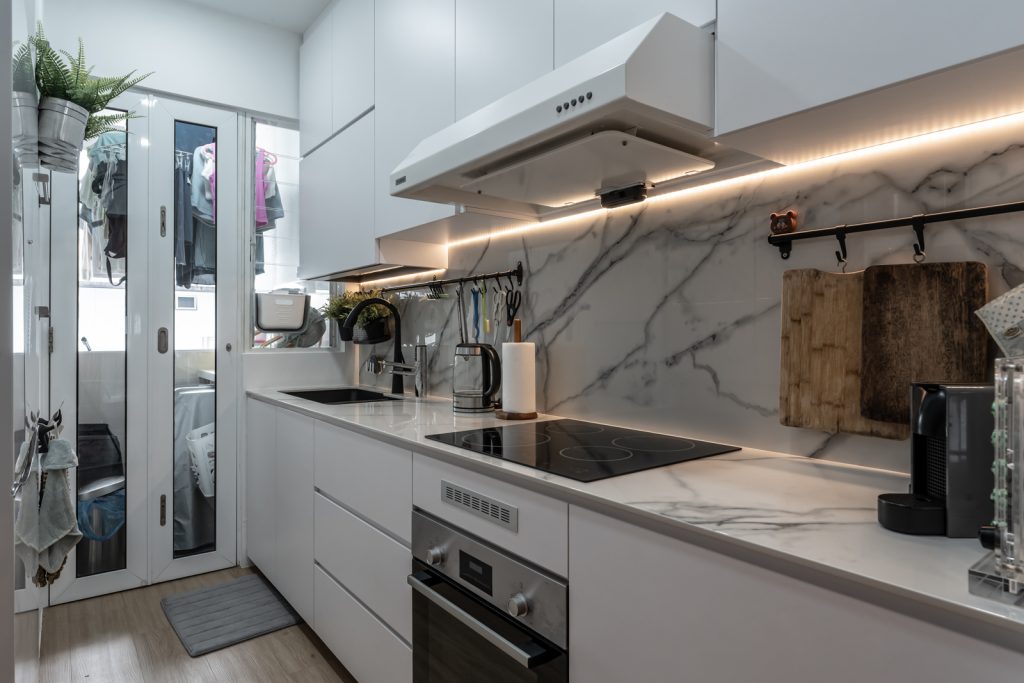 Design the perfect HDB kitchen
Our assumption is that your Pinterest board is already brimming with fantastic suggestions and color schemes for your home. Here's how, though, whether you're a bit late to the party or are unsure of where to begin. Choose the type of kitchen that will fit your home the best first:
Semi-Open Kitchen
See Through Concept Kitchen
Whatever option you select, a kitchen work triangle is necessary. The sink, stove, and refrigerator are arranged in the triangle in the most practical way. The amount of steps required to perform a task will be lowered through adherence. Therefore, give great consideration to the placement of your work surfaces, microwave, water dispenser, coffee maker, dish drying rack, and other equipment.
Cost of kitchen renovation in Singapore
After deciding to renovate, you must take the cost into account. Here is a rough price range guide. Why do condo kitchen improvements cost more than 3 room HDB kitchen renovation cost, you ask? simply because there are different building codes. All condominiums need to include walkway and lift protection, unlike HDB renovations. Additional communication with the building management implies the interior designer will have to work harder, which will increase prices.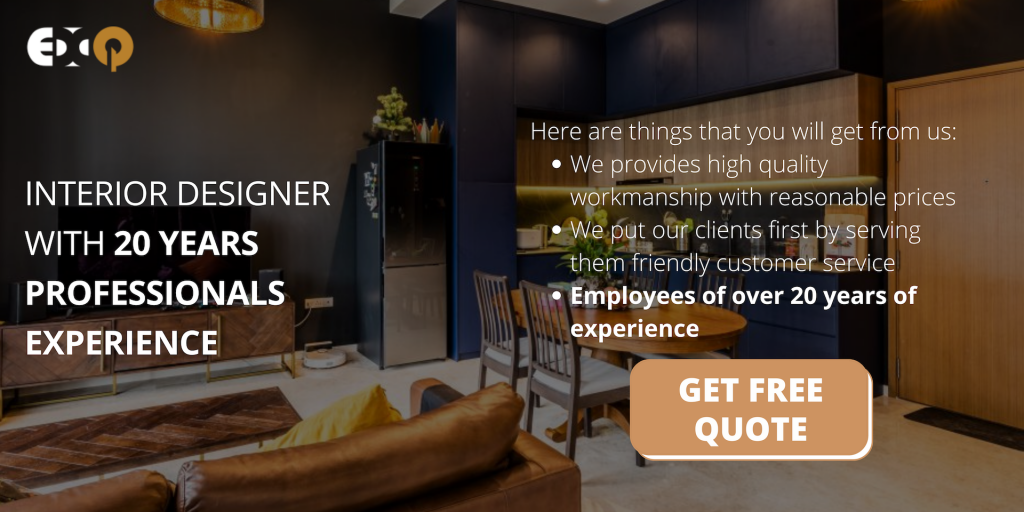 Average kitchen renovation price
4 to 5 room HDB Kitchen min. $20 000
2 to 3 room HDB Kitchen $10 000 – 15 000
Condominium Kitchen approx. $25 000
Estimated renovation costs for the kitchen of HDB apartments. Despite the fact that the kitchen takes up a significant portion of the apartment, renovation costs can really be rather modest in the kitchen.
| | | | |
| --- | --- | --- | --- |
| Renovation component | Light | Moderate | Extensive |
| Hacking | $100 to $400 | $400 to $900 | $900 to $3,100 |
| Masonry | $100 to $1,300 | $1,300 to $3,800 | $3,800 to $11,200 |
| Carpentry | $100 to $4,200 | $4,200 to $6,800 | $6,800 to $17,800 |
| Plumbing | $100 to $200 | $200 to $400 | $400 to $1,700 |
We've talked about how the amount of carpentry, masonry, and hacking required for a renovation project can drive up the 3 room HDB kitchen renovation cost. Your choice of finishes and materials for your walls, floors, and other surfaces, such as kitchen counters, is a further significant consideration.
Plastering, skim coating, painting, and tiling are some of the floor and wall finishing options. Waterproofing is also required in moist places like the kitchen and bathroom.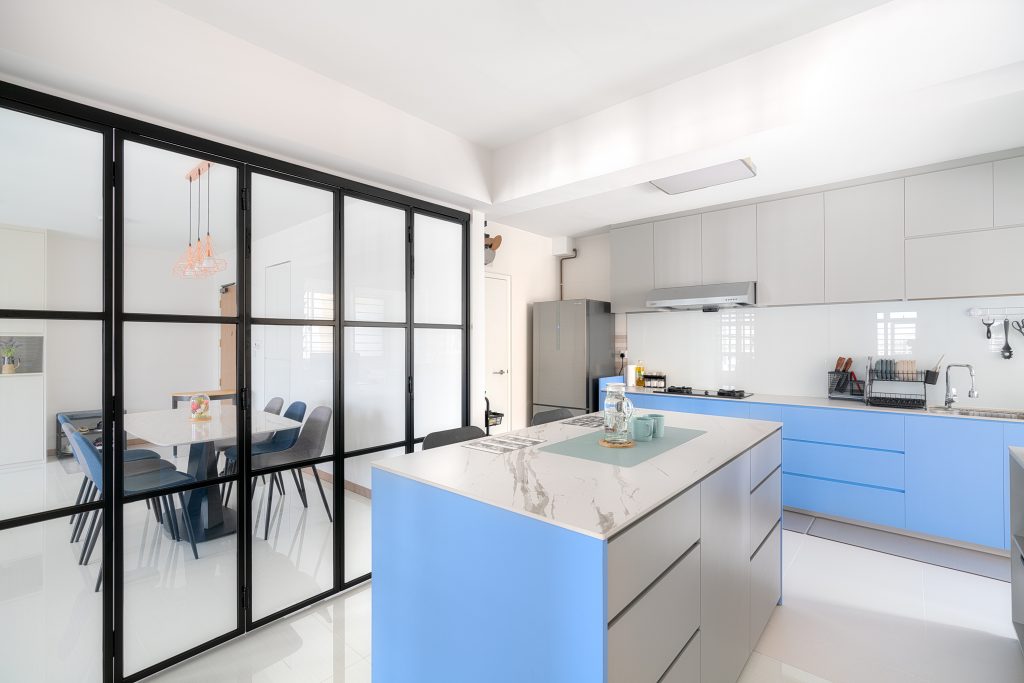 Your choice of wall and floor tiles can cause renovation expenses to soar, so they must be taken into account independently in your budget. Here is a price range for popular flooring materials:
| | |
| --- | --- |
| Flooring material | Cost |
| Vinyl | $3 to $8 psf |
| Laminate | $2 to $8 psf |
| Ceramic tiles | $3 to $35 psf (including labour) |
| Cement screed (polished) | $15 to $30 psf |
| Hardwood (e.g. parquet) | $8 to $100+ psf |
| Marble | $10 to $100+ psf |
cost of the kitchen cabinet material
| | |
| --- | --- |
| Countertop material | Cost |
| Laminate | $8 to $20 per foot run |
| Solid surface | $55 to $175 per foot run |
| Wood | $20 to $150 per foot run |
| Ceramic tiles | $30 to $80 per foot run |
| Granite | $55 to $175 per foot run |
| Stainless steel | $80 to $125 per foot run |
| Engineered quartz | $90 to $105 per foot run |
How long a HDB kitchen renovation
A HDB kitchen must be renovated in 4-6 weeks. Moving out is not necessary during this time. Even though you can still live in your house, be ready for potential water and gas access disruptions. Prepare yourself for a ton of noise and dust, of course.
However, if you're going to renovate both your kitchen and bathrooms at the same time, allow 6 to 8 weeks for the complete procedure. You will need to relocate because daily chores will be completely disrupted during this process.
Do you still have concerns about remodeling a HDB kitchen? Submit a comment! We'd be delighted to respond.
Exqsite has helped thousands of people design their dream kitchen in their HDB flat. We offer all the information needed to help you plan, design, and execute a project. We also offer interior design services and project management for HDB kitchen renovations. We are dedicated to creating beautiful interiors, and we work with people to realize their goals. Call us for more information.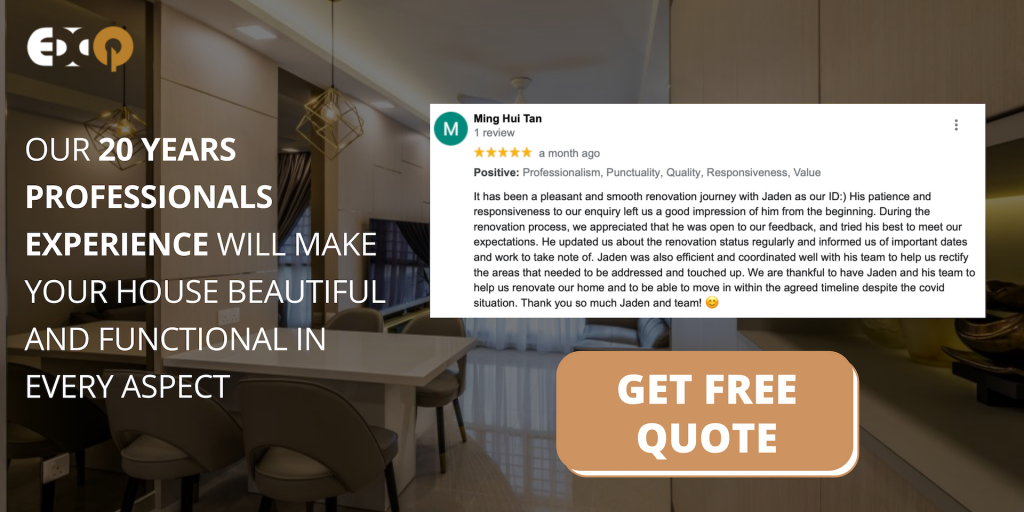 20 years professionals experience
In Exqsite, our team of 20 years professionals experience will make your house beautiful and functional in every aspect, with an eye on detail and perfection. We guarantee you will be satisfied! Here are things that you will get from us:
We provides high quality workmanship with reasonable prices
We put our clients first by serving them friendly customer service
Employees of over 20 years of experience
Make your renovation situation easier with us. Click here for the solution of your renovation problems.
How Long Does it Take to Renovate HDB Kitchen?