Your 5 room BTO is your sanctuary, the place where you rest, recharge, relax and enjoy your own time. It's your escape from the hectic day to day life outside of your home. The space should be designed to accommodate all of your activities and provide comfort and relaxation. However, sometimes people don't consider the interior design of their bedroom when they are planning it out. Whether you're having a home renovation or just getting started with your design, a bedroom is often one of the last rooms that you plan. That is a mistake. You should always consider your bedroom when planning out your home or doing any renovations to the space. If you are looking for some HDB 5 room renovation ideas, these 5 room renovation ideas are absolutely stunning.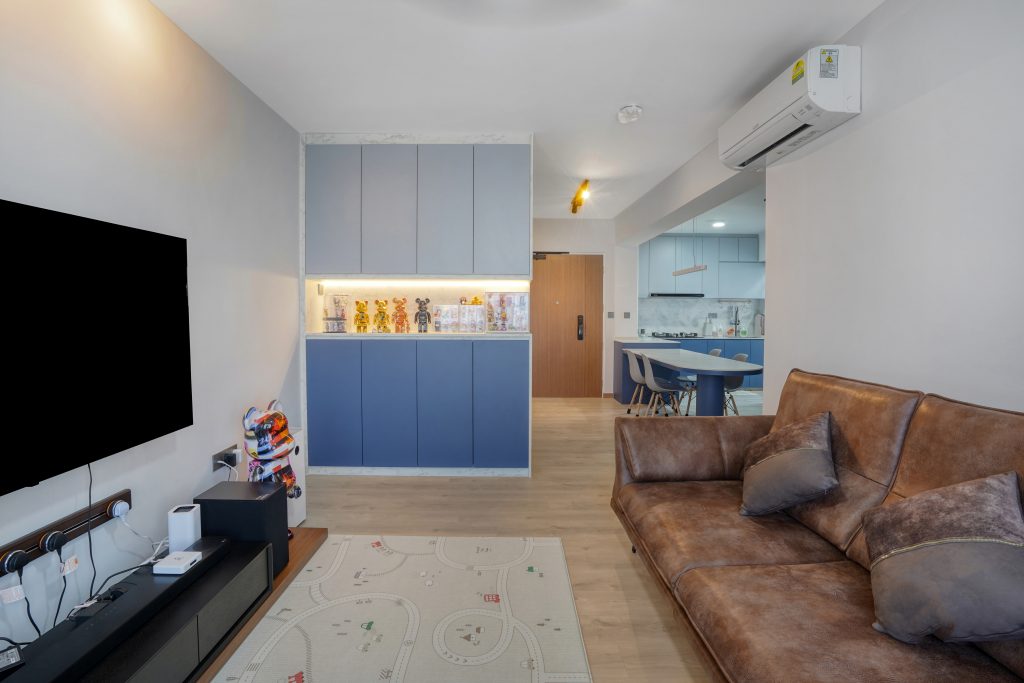 Home Layout
First 5 room BTO interior design ideas, create a new floor plan and reevaluate the design of your typical 5-room HDB house. One of the most significant advantages of the HDB BTO 5-room interior design is the additional space that is offered. Or to put it another way, there is a ton of room for experimentation. You can also safely identify your multipurpose spaces. We actually mean that by doing this, you can turn the spare room in your HDB into the house of your dreams.
You may change things up by pulling down walls and repurposing spaces. To make room for a walk-in closet or vanity area, you can decide to remove all or part of the wall dividing one of your extra rooms. Your house will look bigger and less crowded as a result of the larger master bedroom and linked walk-in wardrobe that are produced by this. By being hidden behind a wall that has been partially penetrated, your bedroom can offer a tiny level of privacy. If you're still not sure what to do, talk to your internal design team. The pros' team will surely have some ideas on how to utilize your space to serve multiple purposes simultaneously.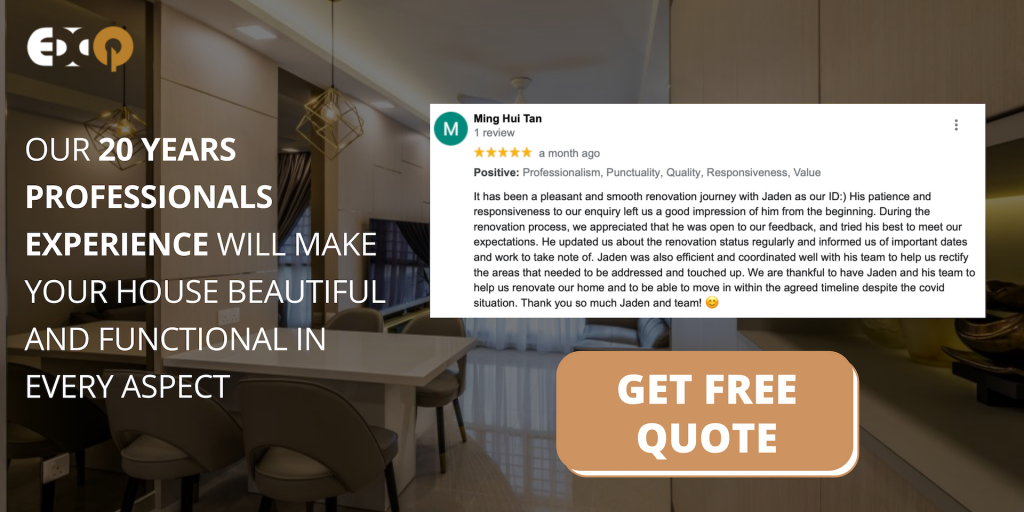 Industrial Theme
You can tell what to expect with industrial themed HDB just by looking at it. Doesn't having wrought iron lighting fixtures, exposed light bulbs, and cement screed walls take you somewhere else? This will be your Holy Grail if you adore that unpolished, unfinished appearance. A young family who lives here wanted their house to look distinctive. The design concept is dominated by hues of grey, dark wood, and accents of black, which give the interiors of this HDB 5-room refurbishment project a distinctly industrial feel.
Entertainment and Chilling
This HDB 5-room design would undoubtedly serve as a prototype for a modern, clutter-free design. When friends visit, the common room of this house transforms into a party area, but the private areas are walled off to ensure privacy. The home now includes a bay window with cabinets below for more storage space in the living room and unusual handle-less carpentry work done for the kitchen cabinets as a result of this 5-room BTO remodel. This will give you some serious 5-room HDB ideas if you prefer minimalism.
Avoid Dark Colours
No of the interior design style, dark colors can be more difficult to use and aren't necessarily for everyone. Darker colors have a tendency to make an interior room appear smaller, especially if you have no experience with interior design. In this aspect, there are a ton of 5-room HDB interior design ideas that you can look at and get ideas from, many of which use darker tones and color schemes. Therefore, if you want to make your house interior feel bigger, brighter, and airier, we would advise using lighter colors, which are better.
As your dominant color, you do not necessarily have to keep to an all-white palette because it can be cold and formal. Instead, you can choose any neutral colors like cream, brown, or gray that will go with your entire interior style. You can reduce the possibility of selecting a strange palette in this way.
You can always add some pops of color if you want to express yourself more boldly and are eager to display your ingenuity. Don't go overboard with anything, be it a piece of furniture in a bold color or a focal wall. Otherwise, the interior design of your HDB 5-room may appear overly dominant and overwhelming in the incorrect places.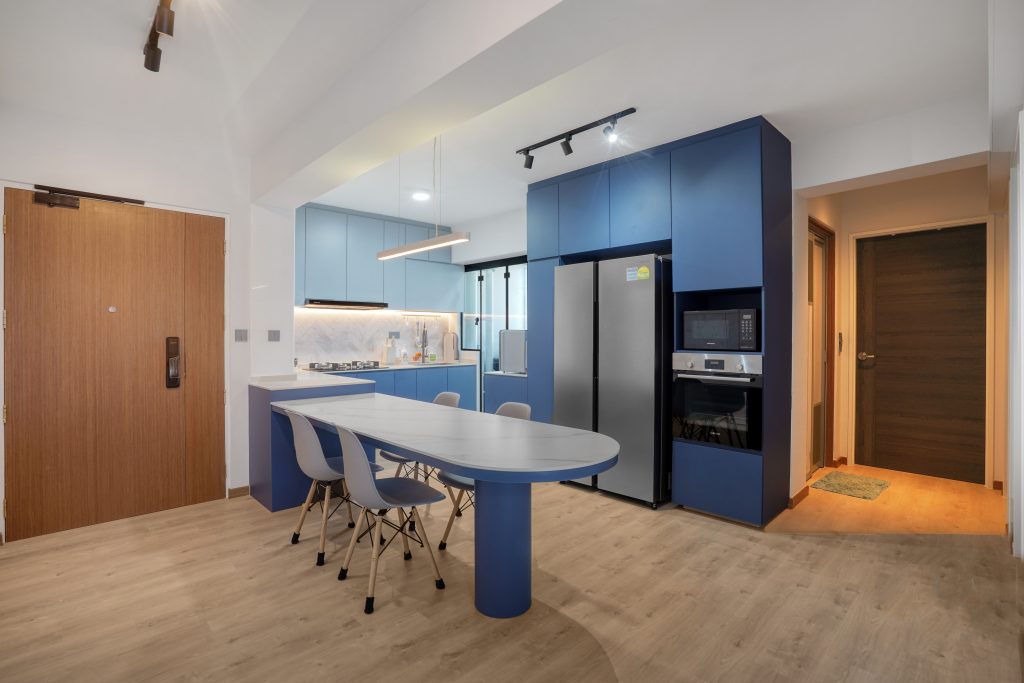 Dedicated Areas
The open concept has been popular for a while, and it doesn't seem like it will go out of style anytime soon. It is so well-liked because it figuratively expands your living space. It is one of the greatest 5-room HDB interior design ideas since you can use the extra room for special spaces that can be used for different hobbies, such as relaxing, working out, meditating, or any other of your favorite pastimes.
You might simply decide to leave your open space alone and not add any partitions to the separate spaces. Instead, you may use tiles with various patterns or a textured rug to divide the spaces.
With designated rooms for dining, working, relaxing, and entertainment, people want to make the most of their living quarters. It must complement and not contradict the home's general design motif by evoking the same design language. By having separated rooms, the remainder of the home design for 5 room flat can keep its visual coherence while the separate space can continue to serve a totally different purpose or have a completely different atmosphere.
Use of Your Vertical Space
Making the error of not using all of their vertical space, homeowners. It appears that people are hesitant to try new things for fear of having a cluttered, disorganized interior. Maximizing your vertical space is not difficult or dangerous, though, when you think about it. Additionally, there are several benefits to using your vertical space, particularly if your home is small.
A straightforward but distinctive shelving arrangement will help you get far. It can completely change the appearance of your space and create a fresher, airier atmosphere. The best approach to make a stunning feature wall in any room in your home is to have a shelf display that reaches all the way to the ceiling. You'll make your space more organized than before, whether it's for storage or decorating, since the shelf provides plenty of room for individuals wishing to declutter. Of course, you should use shelving that complements the interior decor of your HDB 5-room apartment. Otherwise, you run the danger of installing awkward shelves and cabinets that defeat the purpose of your design.
One of the five HDB interior design suggestions you may employ in any apartment is to incorporate floating shelves. They will keep things slick and trendy whether you use them in your living room renovation plans or bathroom interior design ideas. Additionally, they will spare you from having to install large stands and racks. Your eyes will move through space with ease, giving the impression that it is much larger. You may even plan an entire room around these components.
What Is a Suitable 5-Room HDB Renovation Package?
Personal savings and home improvement loans are two ways you might pay for your HDB refurbishment. The price of HDB renovations varies according to the size of the home. A new 5-room HDB remodeling package typically costs around $19,500. The expenses that consume the majority of your budget are those for carpentry, furnishings, flooring, and appliances.
| | |
| --- | --- |
| New Properties | Cost (starting at) |
| 2-Room BTO Design | $10,000 |
| 3-Room BTO Design | $14,500 |
| 4-Room BTO Design | $17,500 |
| 5-Room BTO Design | $19,500 |
| | |
| --- | --- |
| Resale Properties | Cost (starting at) |
| 3-Room Resale Renovation | $32,000 |
| 4-Room Resale renovation | $36,000 |
| 5-Room Resale Renovation | $39,000 |
Exqsite has helped thousands of people design their dream rooms in their homes. We offer all the information needed to help you plan, design, and execute a project. We also offer interior design services and project management for HDB 5 room renovation. We are dedicated to creating beautiful interiors, and we work with people to realize their goals. Call us for more information.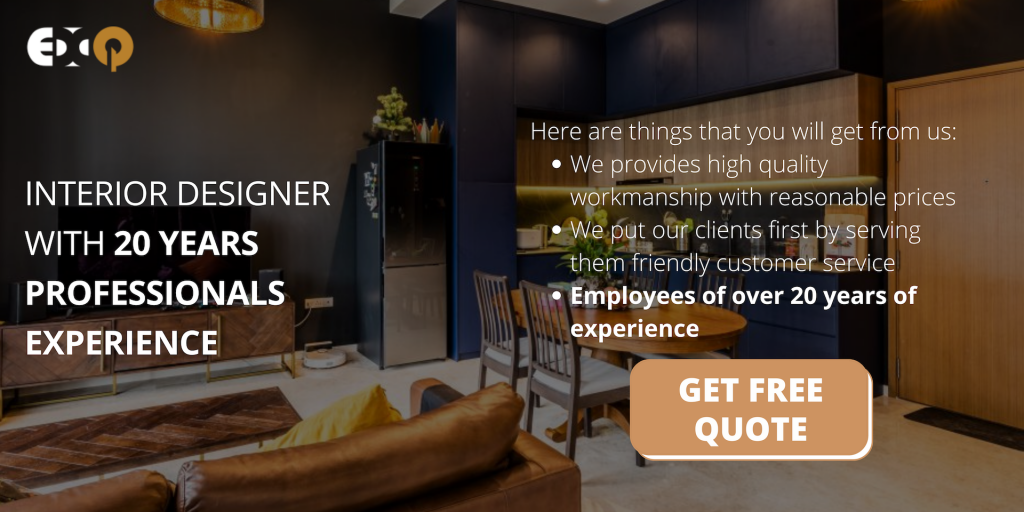 20 years professionals experience
In Exqsite, our team of 20 years professionals experience will make your house beautiful and functional in every aspect, with an eye on detail and perfection. We guarantee you will be satisfied! Here are things that you will get from us:
We provides high quality workmanship with reasonable prices
We put our clients first by serving them friendly customer service
Employees of over 20 years of experience
Make your renovation situation easier with us. Click here for the solution of your renovation problems.
Amazing 5 Room BTO Interior Design Ideas For Your Home