Your home is not just a place; it's a reflection of your dreams and aspirations, a sanctuary where memories are woven, and life unfolds its most cherished moments. As you embark on this transformative journey to reinvent your living space, the role of professional home renovation contractors becomes paramount. Choosing the right contractor can make all the difference between a mundane renovation and a breathtaking transformation that captures your vision.
In this article, we present to you the top 10 home renovation contractors in Singapore, carefully selected based on their expertise, track record of success, and glowing testimonials from satisfied clients. So, fasten your seatbelts as we delve into a world of creativity, innovation, and masterful craftsmanship that will elevate your home to new heights of beauty and functionality.
Get ready to be inspired as we unveil the best in the business, ready to breathe new life into your beloved abode. Let the renovation adventure begin!
What are the criterias before choosing contractors?
Experience and Expertise
When choosing a home renovation contractor, experience and expertise are paramount factors to consider. Contractors with years of industry experience have honed their skills, understanding the intricacies of various renovation projects. They possess valuable insights, enabling them to tackle challenges efficiently and deliver outstanding results. Look for contractors who specialize in the type of renovation you desire, whether it's modern, traditional, or a specific style that aligns with your vision.
Portfolio of Past Projects
A comprehensive portfolio of past projects is a window into a contractor's capabilities and design aesthetics. By reviewing their previous work, you can gauge their versatility, creativity, and ability to meet clients' expectations. A diverse portfolio showcasing different styles and scales of projects demonstrates a contractor's adaptability and craftsmanship. Pay attention to details such as the quality of finishes, spatial arrangement, and overall design coherence.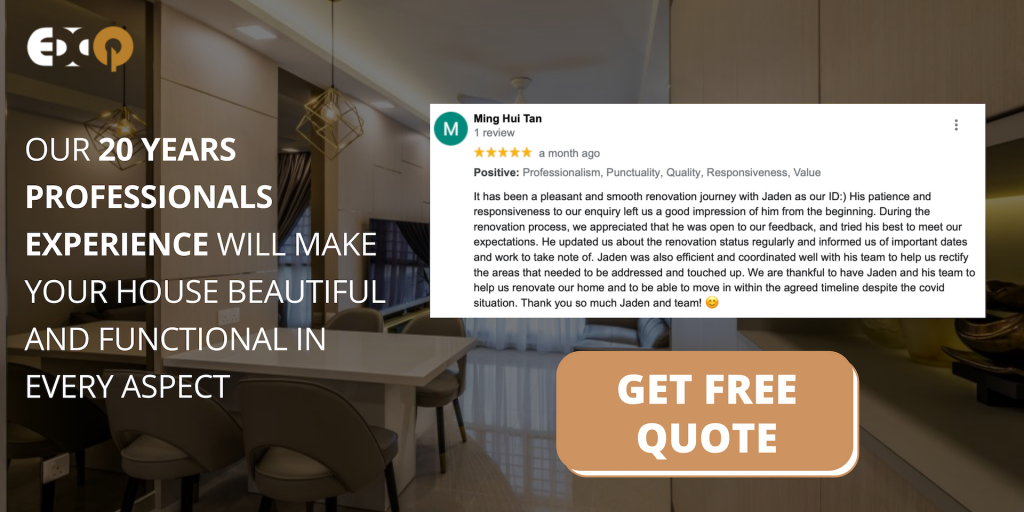 Client Reviews and Testimonials
Client reviews and testimonials are invaluable sources of information to assess a contractor's reputation and customer satisfaction. Positive reviews indicate a track record of delivering on promises and meeting clients' needs. Look for consistent feedback about their professionalism, communication, adherence to timelines, and post-renovation support. Online platforms, social media, and industry review websites are excellent places to find genuine feedback from past clients.
Licensing and Accreditation
Ensuring that a home renovation contractor is properly licensed and accredited is crucial for a smooth and legally compliant project. Licensed contractors adhere to industry regulations, building codes, and safety standards. They are also likely to be members of reputable industry associations, which further validate their commitment to quality workmanship and ethical business practices. Verify their credentials and certifications before finalizing any agreements.
What are the Top 10 Home Renovation Contractors in Singapore?
With an abundance of home renovation contractors in Singapore, selecting the best one for your project can be a daunting task. These ten distinguished home renovation contractors in Singapore are known for their exceptional expertise and commitment to crafting remarkable living spaces. Each of these contractors brings a unique touch to the industry, catering to diverse styles and preferences.
Exqsite
Exqsite specializes in premium and bespoke home renovation services, creating luxurious living spaces tailored to individual preferences with over 20 years of experience. From full-scale interior design to project management, their specialty lies in crafting opulent and sophisticated residential spaces that exude timeless elegance.
How to Contact:
Website: https://exqsiteinterior.com/
Address: 8 Boon Lay Way, #01-18 Tradehub 21, Singapore 609964
Phone: +65 6873 1800
9Creation
As a leading home renovation specialist, 9Creation is known for its contemporary designs and innovative solutions. Their comprehensive interior design and renovation services focus on transforming spaces with sleek, modern aesthetics and functional layouts.
Website: www.9creation.com.sg
Interior Times
Interior Times showcases a creative and versatile approach, crafting both classic and contemporary interior designs. Their full-service interior design and renovation solutions are personalized to reflect each client's lifestyle and aspirations.
Website: www.interiortimes.sg
MyRenoDiary
MyRenoDiary offers comprehensive interior design and renovation services, specializing in creating functional and aesthetically pleasing living spaces. They are known for their attention to detail and seamless project execution.
Website: www.mrd.com.sg
Obbio Concept
Obbio Concept is renowned for their contemporary and sustainable design solutions. They offer full-service interior design, renovation, and space planning services with a focus on eco-friendly and innovative materials.
Website: www.obbioconcept.com.
Liang Wood
Specializing in carpentry and woodworking, Liang Wood creates exquisite custom-made furniture and fittings. Their skilled craftsmen offer personalized solutions to enhance the aesthetics and functionality of any space.
Website: www.liangwood.com.sg
JT Renovation & Furnishing
JT Renovation & Furnishing provides comprehensive renovation and furnishing solutions, catering to both residential and commercial projects. Their team of experts is known for their reliable and efficient services.
Nic & Wes Builders
Nic & Wes Builders specialize in luxury home renovations, with a focus on elegant and upscale designs. Their comprehensive services encompass both interior and exterior enhancements.
Website: www.nicnwes.com
Majestic Constructions
Majestic Constructions offers top-notch residential and commercial renovation services. They are known for their attention to detail and commitment to delivering projects on time and within budget.
Website: www.majestic.com.sg
Sunyu Products & Services
Sunyu Products & Services offers a wide range of home renovation solutions, from interior design to carpentry work. They are praised for their quality products and excellent customer service.
Website: https://sunyu.com.sg/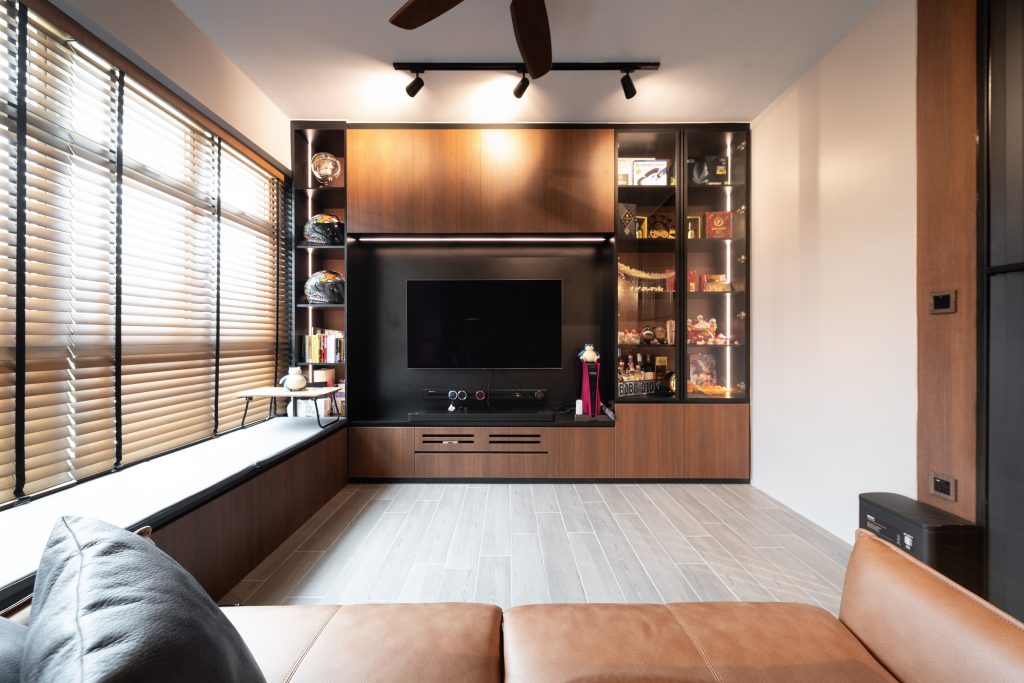 How to choose the right contractors?
Define Your Renovation Needs
Before embarking on your search for a home renovation contractor, take the time to clearly define your renovation needs and objectives. Determine the areas of your home you wish to renovate, the specific changes you want to make, and any preferences for design styles or materials. Having a clear vision of your project will help you communicate effectively with potential contractors and ensure they understand your requirements.
Research and Shortlist Contractors
Conduct thorough research to identify reputable home renovation contractors in your area. Seek recommendations from friends, family, or colleagues who have undergone successful renovations. Utilize online resources, directories, and social media platforms to explore portfolios and reviews. Shortlist contractors whose expertise aligns with your project requirements, and consider factors such as their specialization, experience, and design aesthetics.
Check Licensing and Accreditation
Verify that the contractors you are considering are properly licensed and accredited. Home renovation contractors should have the necessary licenses to operate legally and adhere to building codes and regulations. Look for certifications from reputable industry associations, as they demonstrate the contractor's commitment to quality workmanship and ethical practices.
Request for Quotations and Estimates
Obtain quotations and estimates from the shortlisted contractors to understand the cost of your renovation project. Request detailed breakdowns of the expenses, including materials, labor, and any additional charges. A transparent and comprehensive quotation will help you compare prices and make an informed decision based on your budget and the scope of work.
Read Client Reviews and Testimonials
Read client reviews and testimonials to gain insights into the experiences of previous customers. Online platforms and review websites are excellent sources to find authentic feedback. Positive reviews and satisfied client testimonials are indicative of a contractor's reliability, professionalism, and ability to meet deadlines and expectations.
Interview Potential Contractors
Schedule face-to-face or virtual interviews with the shortlisted contractors. During the interview, discuss your renovation needs in detail, and ask questions about their approach to the project, timeline, and communication process. Pay attention to how well they understand your vision and how responsive and knowledgeable they are during the conversation.
Finalize the Contract and Project Scope
Once you have selected the ideal contractor, finalize the contract and project scope in writing. The contract should include details such as the scope of work, materials to be used, timeline, payment schedule, and any warranties or guarantees. Review the contract thoroughly and seek clarification on any unclear points before signing. A well-drafted contract ensures clarity and protects both parties throughout the renovation process.
In conclusion
As our journey through the world of home renovation contractors in Singapore comes to a close, we hope you're filled with inspiration and excitement for the transformation that awaits your living space. Remember, your home is a canvas for self-expression, and the right contractor can turn your dreams into reality. From experienced professionals with impressive portfolios to glowing testimonials from delighted clients, these top 10 contractors embody the essence of creativity, innovation, and excellence in the industry.
As you embark on this transformative path, trust in the expertise and passion of these artisans to breathe new life into your cherished abode. So, take that leap of faith, embrace the possibilities, and let your home become a masterpiece that reflects your unique personality and style. With the guidance of these exceptional contractors, your home renovation journey promises to be an unforgettable adventure, one that will leave you with a space that not only delights the eye but also warms the heart. Your dream home awaits, and the best is yet to come!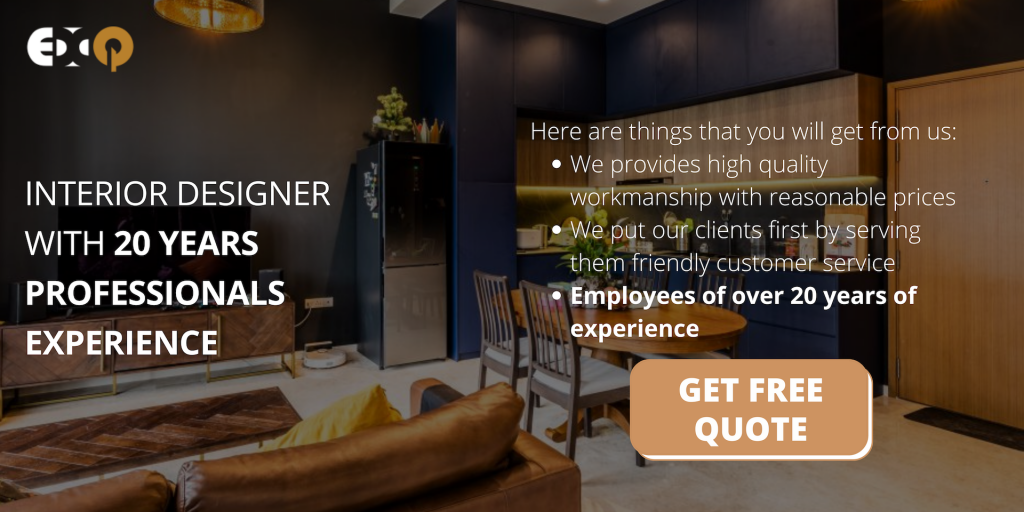 Design your dream house with Exqsite
20 years of professionals experience
In Exqsite, our team of 20 years of professional experience will make your house beautiful and functional in every aspect, with an eye on detail and perfection. We guarantee you will be satisfied! Here are things that you will get from us:
We provide high-quality workmanship at reasonable prices
We put our clients first by serving them friendly customer service
Employees with over 20 years of experience
Make your renovation situation easier with us. Click here or visit our showroom at 8 Boon Lay Way Tradehub21 #01-18 Singapore, Singapore 609964 for the solution to your renovation problems.
Frequently Asked Question
1) How were the top home renovation contractors in Singapore selected?
Answer: The selection process for the top home renovation contractors in Singapore involved thorough research and evaluation. Criteria such as the contractors' experience and expertise, their portfolio of past projects, client reviews and testimonials, and their licensing and accreditation were taken into consideration to ensure the utmost quality and reliability.
2) What types of services do these top contractors offer?
Answer: The top home renovation contractors in Singapore offer a comprehensive range of services to cater to various renovation needs. These services may include interior design consultations, space planning, remodeling of kitchens and bathrooms, flooring and tiling, carpentry work, painting, electrical and plumbing installations, and much more.
3) Can I view examples of their past work before making a decision?
Answer: Yes, absolutely! These top contractors typically showcase their portfolio of past projects on their websites or through physical brochures. Reviewing their previous work will give you insights into their style, craftsmanship, and ability to meet clients' expectations, helping you make an informed decision.
4) Are client reviews and testimonials essential in choosing a contractor?
Answer: Client reviews and testimonials play a crucial role in the decision-making process. They provide valuable feedback from past clients, giving you a glimpse of the contractor's professionalism, communication, and overall satisfaction level. Positive client reviews are a strong indication of a contractor's reliability and commitment to delivering excellent results.
Top 10 Home Renovation Contractors in Singapore