How much will it cost to do 3 room renovation? Is 50k enough for renovation in Singapore? You want to ensure that the price is reasonable. The first thing that you need to do is to get the price of the room renovation. This price can be determined by taking a look at the cost of the materials and the labor required for the project.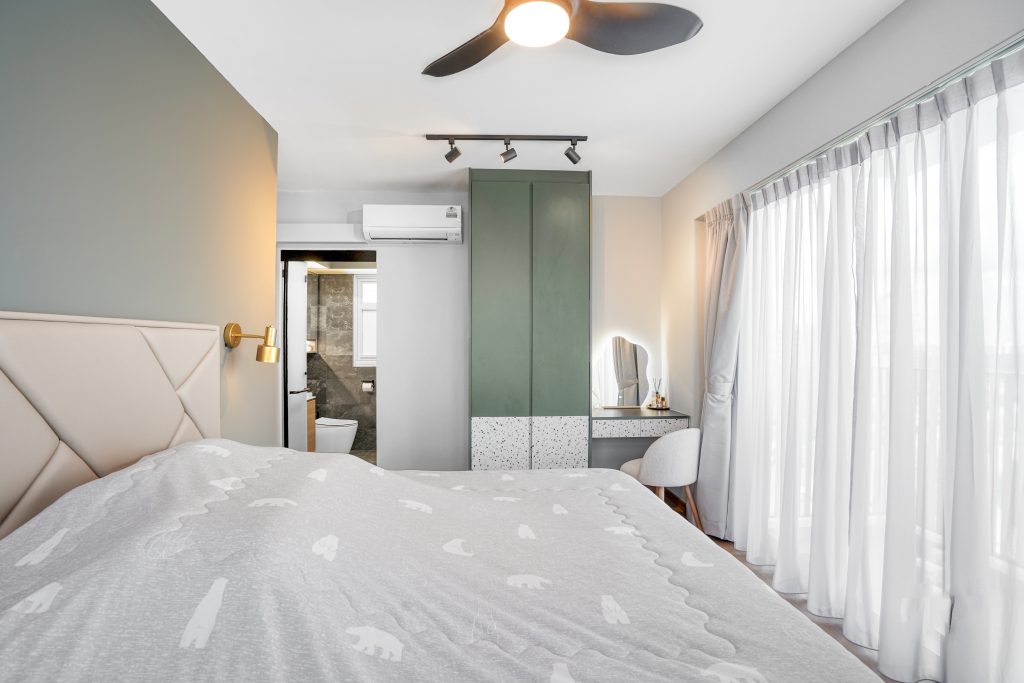 How much should I spend on renovation?
This question doesn't have a single, definitive solution, like most significant ones do. The price of home renovations varies in Singapore depending on a few variables.
Size of home
It should go without saying that the prices of upgrading increase with home size. Smaller homes under 100 square meters can get by with a $30,000 or less restoration expense. A 3- or 4-room HDB apartment can cost up to $50,000, and a 5-room apartment can cost up to $70,000.
Type of home
The type of your house also has a significant impact on the price of renovations. Due to the fact that new condominium units already have kitchen and bathroom fixtures, renovation costs would often be lower than for HDB flats. On the other hand, a newly constructed HDB apartment will require new walls, floors, and cabinets in addition to the kitchen and bathroom.
Renovation costs for a new BTO apartment are lower than for a resale apartment. Renovating resale flats can really cost up to 40% more than renovating new HDB flats. A resale HDB typically costs $67,000 to renovate, whereas a resale condo will cost you about $82,000. A new HDB will cost about $44,000 to remodel, compared to about $39,000 for a new condo.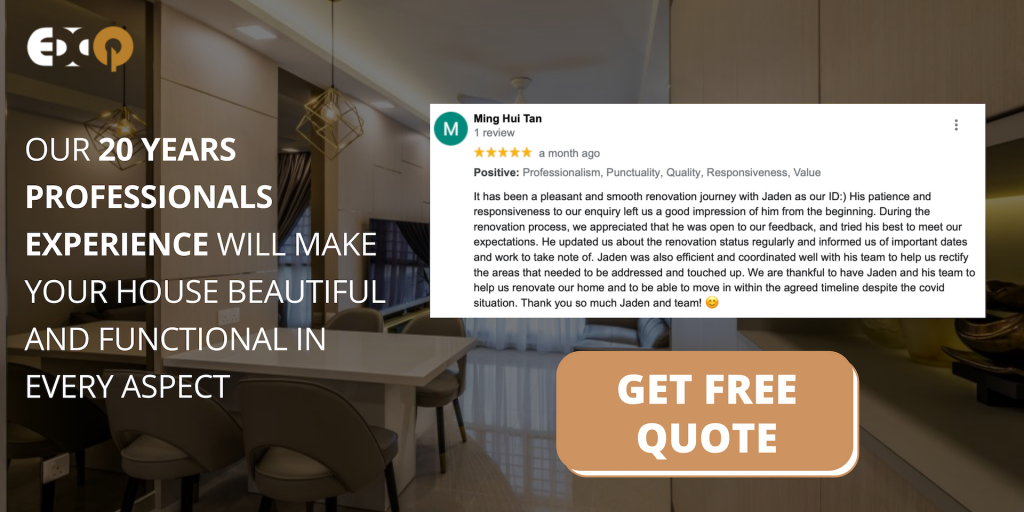 The extent of work
Hacking
refers to removing all built-in furniture, flooring, wall coverings (such tiles), and actual walls or other structures, if any are present. There is a lot of effort involved in both demolition and disposal, so the more you alter the home's original condition, the more it will cost you. Because of this, remodeling a resale apartment can potentially be more expensive than building a new one from scratch.
Sometimes hacking isn't actually necessary. For instance, many contemporary vinyl, laminate, and engineered wood floors can be put over the current tiles if you want to modernize the flooring.
Masonry
Anything incorporating cement is masonry. Consider installing tile on floors and walls, cabinet bases, and shower kerbs. The more reconfiguration and hacking you perform, the more brickwork is required. Additionally, the more surface area you cover, the more labor and raw materials are needed, increasing the cost.
Carpentry
This includes making anything out of wood, such as bookcases, TV stands, bed frames, wardrobes, kitchen cabinets, and so on. Even while custom-built furniture has a more upscale appearance, it is not actually necessary because there are so many accessible furniture options available; all you need to do is choose the ideal combination.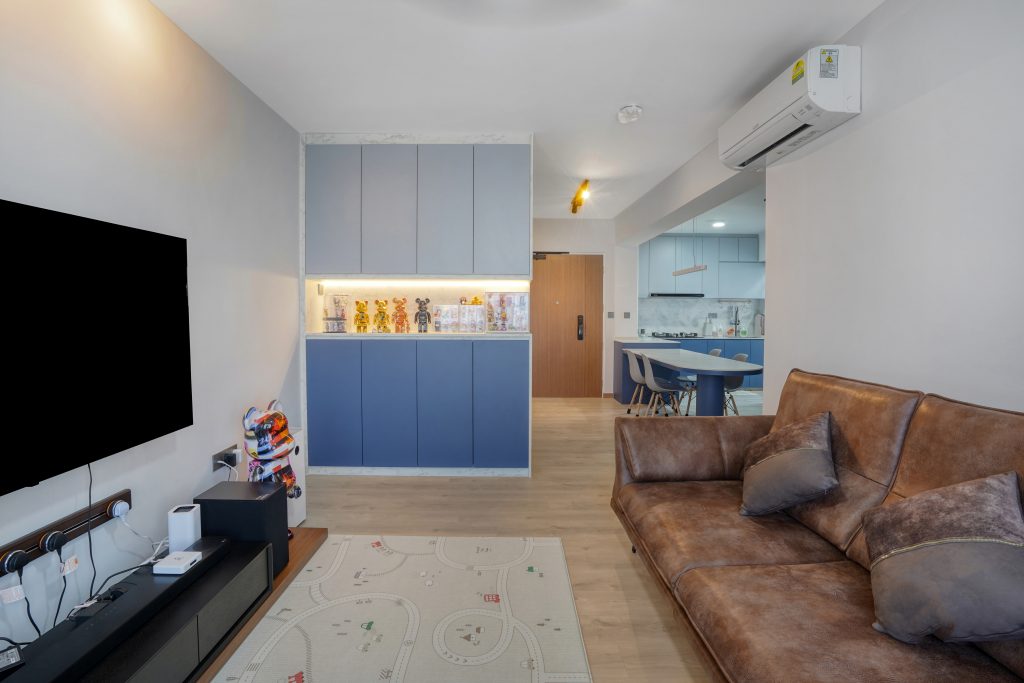 Other Works
You'll also need to budget money for additional tasks and finishing touches.
Updating dividers or fixtures like beams, and creating artificial ceilings with lights
Plumbing tasks, such as installing sinks and toilets
Painting the ceiling and walls
Installing ceiling fans, lighting fixtures, and lighting points are all examples of electrical work.
Quality of materials
There are many different materials available, and the type and quality you decide on will have a significant impact on your budget. For instance, marble flooring can cost between $15 and $47.50 per square foot, while costs for ceramic flooring range from $3.50 to $9.50 per square foot.
The items you use to decorate your walls is another illustration. While wallpaper might cost you between $1,500 and $2,400 in materials, painting your living room will only cost you $100. Craftstone costs between $14.75 and $75 per square foot for feature walls, whereas slate, tiles, or wood cost between $50 and $100 per square foot.
How much is a 3-room HDB flat?
A more specific illustration might give a general idea of the cost of house remodeling. Consider that you own a brand-new BTO apartment with three rooms and two bathrooms that is 70 square meters. You want to remodel each room.
Here is a ballpark figure based on a few fictitious scenarios:
Living room renovation costs: $2,100 – $7,900
Kitchen renovation costs: $8,900 – $23,200
Moderate hacking: $400 – $700
Moderate masonry: $1,300 – $3,000
Moderate hacking: $500 – $900
Moderate masonry: $1,300 – $3,900
Moderate plumbing: $200 – $500
Extensive carpentry: $6,900 – $17,900
Light carpentry: $200 – $3,400
Light ceiling and partition work: $200 – $800
How to finance your home renovation
A house makeover in Singapore will cost you tens of thousands of dollars, even with cost-cutting techniques. All of the small and large expenses add up. The following are some techniques to make sure you have the financial means to renovate your home:
Is 50k enough for renovation in Singapore?
Depending on all the aforementioned criteria, the cost of a 3 room renovation cost might range from $5,000 to over $100,000. The 3 room renovation cost ranges from $7,400 to $71,370, depending on the extent of the renovation and whether it is for a new BTO or a resale HDB.
Building the house of your dreams can be expensive, but high-quality upgrades that include woodwork, wiring, flooring, and plumbing are well worth the money. But that doesn't imply you should go overboard with your spending or stretch your resources to pay for your upgrades.
Here are some suggestions to help you stick to your spending limit:
What you want
You may estimate the quantity of work that has to be done and the prices involved by knowing which rooms you want refurbished and having a design style in mind.
Not every design trend will be equally expensive. In fact, it's thought that there may be a $10,000 difference in design aesthetics. Scandinavian and Nordic-themed interiors have the most economical decor since they have simpler aesthetics and less built-in woodwork. The cost of minimalist and eclectic homes is higher since these styles call for more expensive and rare materials as well as extensive custom woodwork.
Vinyl or laminate floors
Your budget will be significantly impacted by the price of flooring materials, particularly if you choose options like marble or hardwood. You should expect to pay up to $50 per square foot for these!
When you choose vinyl or laminate flooring, you can achieve the appearance of wood or marble floors for less money. This will run between $4 and $8 per square foot, which is far less than its more pricey equivalents. In addition to being more reasonably priced, they are also quite strong and simple to maintain. Additionally, they have realistic finishes. Nobody will be able to distinguish between them!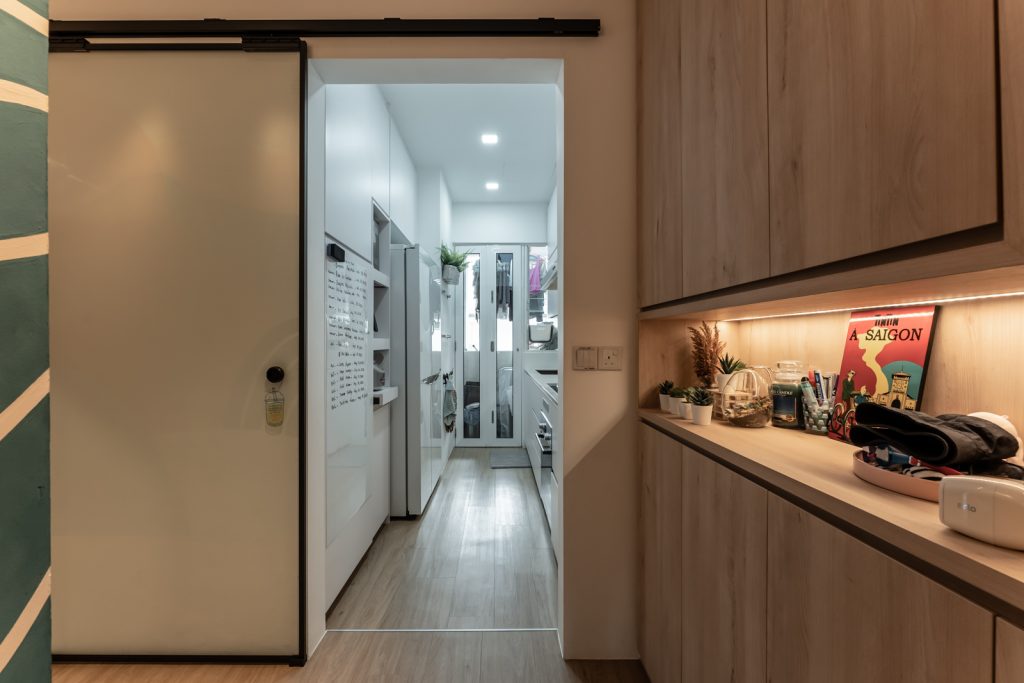 Paint your walls
Painting your walls rather than having them wallpapered or painting an accent wall rather than erecting a feature wall are both excellent ways to reduce the expense of renovations.
In addition to being less expensive than wallpaper or other materials for feature walls, paint is a sensible option if you want to change the appearance of your house every few years. Stone and wallpaper are notoriously difficult to remove, so changing them may need additional restoration work.
Furniture
It may be required to have built-in furniture, such as shelves, wardrobes, and other pieces, especially in tiny spaces where there must be many creative solutions. Just keep in mind that carpentry can account for a sizable portion of your renovation budget.
Make a list of the top 3-5 carpentry need to cut expenditures. Custom solutions that demand substantial design work, are difficult to obtain, and make the most of your available space must be your top priorities.
Purchase the remaining items, such as furnishings and finishing touches like lighting, as you go. When you acquire furniture as you go, as demonstrated by the example of the spare bedroom, you can save a significant amount of money.
Hire between an interior designer (ID) or contractor
The following choice is whether to hire a contractor or an interior designer (ID). Due to the design fees and space planning consultation fees that an ID business charges, their services are more expensive. Prior to the start of the project, they will also demand a deposit of 20 to 30 percent.
A contractor, however, will solely bill you for the cost of labor and building supplies. The drawback is that you'll have to conceptualize the ideas yourself and oversee the project from beginning to end, even though you'll undoubtedly save money on design fees.
It can be worthwhile to hire an ID company to handle your project management and design work. Working with a reputable ID company will help you realize your goal and spare you the hassle of doing everything yourself.
Only if you have considerable knowledge of designing and planning renovations and have the money to take several weeks off work to supervise the remodeling should you go directly to a contractor. Contractors are only there to carry out your concept; they won't conduct any design or planning work. Additionally, you'll need to be knowledgeable enough about renovations to provide them with detailed instructions and technical requirements.
Exqsite specializes in renovation in Singapore that allows people to make the most of every inch of their ultra modern renovation designs without having them look like a complete mess. With many years of experience in the renovation industry, we help you minimize your 3 room renovation cost in Singapore while keeping everything organized so you can find what you need quickly and easily whenever it costs to renovate a room Singapore you need it.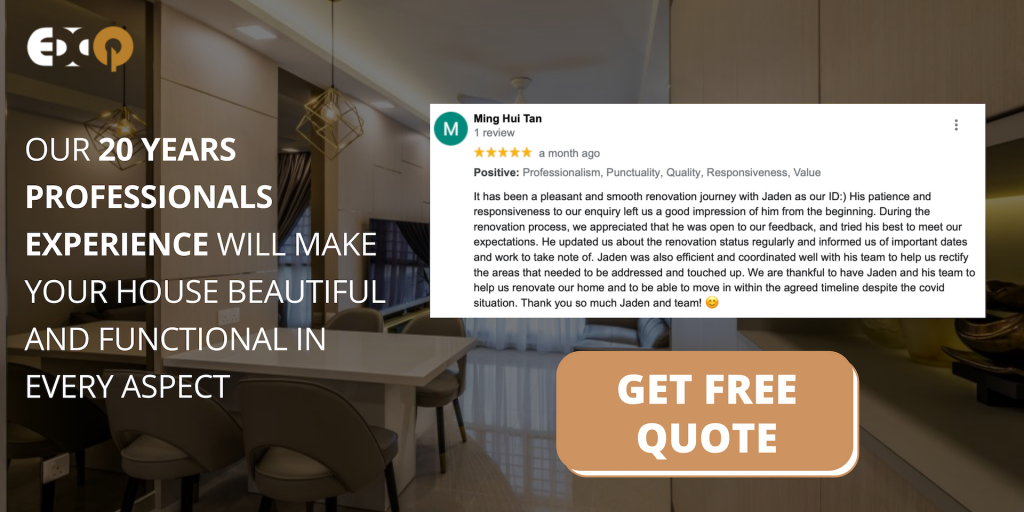 20 years professionals experience
In Exqsite, our team of 20 years professionals experience will make your house beautiful and functional in every aspect, with an eye on detail and perfection. We guarantee you will be satisfied! Here are things that you will get from us:
We provides high quality workmanship with reasonable prices
We put our clients first by serving them friendly customer service
Employees of over 20 years of experience
Make your renovation situation easier with us. Click here for the solution of your renovation problems.
How Much Will it Cost to do a 3 Room Renovation?