Renovation nightmares are nothing new for new and aspiring homeowners. Unfortunate catastrophes like these burst pipes, out-of-place cabinets, uneven floor tiles, dishonest contractors add needless stress and aggravation to the frightening process of house renovation. Finding a good, reliable interior design firm in Singapore may seem nearly impossible, but those who have earned a CaseTrust accreditation can take some of the pressure off your shoulders and save you the hassle of a home remodel.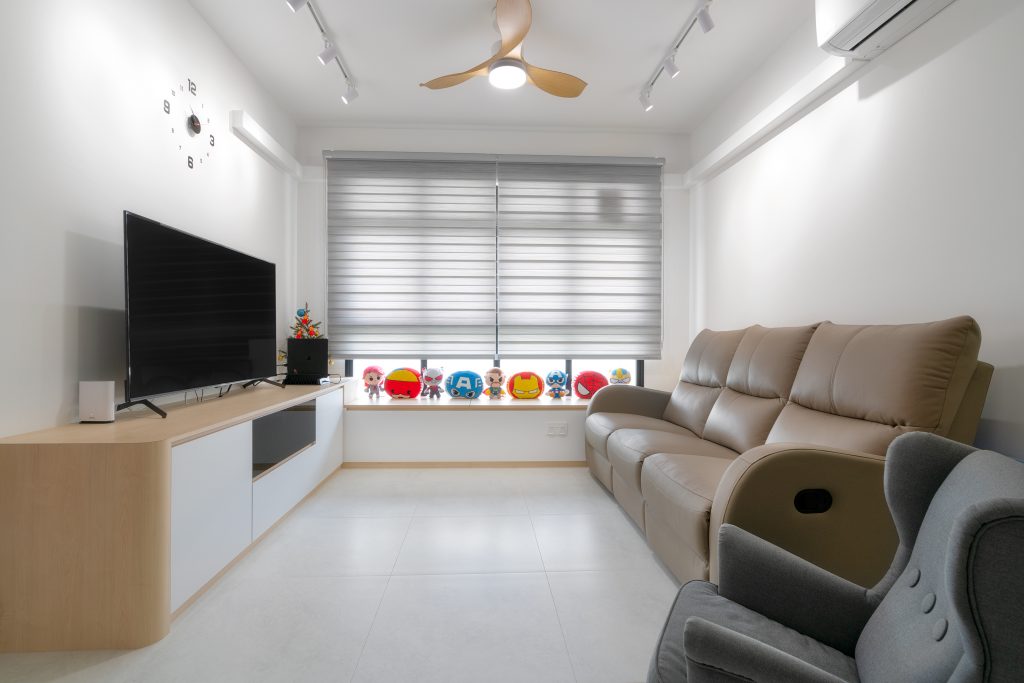 What is CaseTrust renovation?
Before receiving a HDB license, a renovation company and its workers must enroll in and successfully complete a public housing renovation training course. In other words, they must demonstrate that they are well-versed in HDB laws by, for instance, obtaining the proper permits before breaking internal walls or being aware of the proper procedures to carry out bathroom waterproofing work.
What is CaseTrust accredited?
Did you know that over the previous ten years, the Consumers Association of Singapore (CASE) has received more complaints about this industry than any other ten? The majority of these complaints centered on subpar service standards and breaches of contractual obligations.
The CaseTrust-RCMA joint accreditation program was launched in 2016 as a result of CASE's collaboration with the Singapore Renovation Contractors and Material Suppliers Association (RCMA) to combat these widespread misconceptions about the remodeling and interior design industries. On the condition that a CaseTrust audit is successfully completed, businesses are given accreditation for a term of four years.
CaseTrust, the accrediting division of CASE, offers business standards for organizations dedicated to ethical business and trading practices. The RCMA is a trade group for suppliers of materials and remodeling companies that was established in 1980. Its members are accepted based on an established track record and favorable testimonials from suppliers and customers.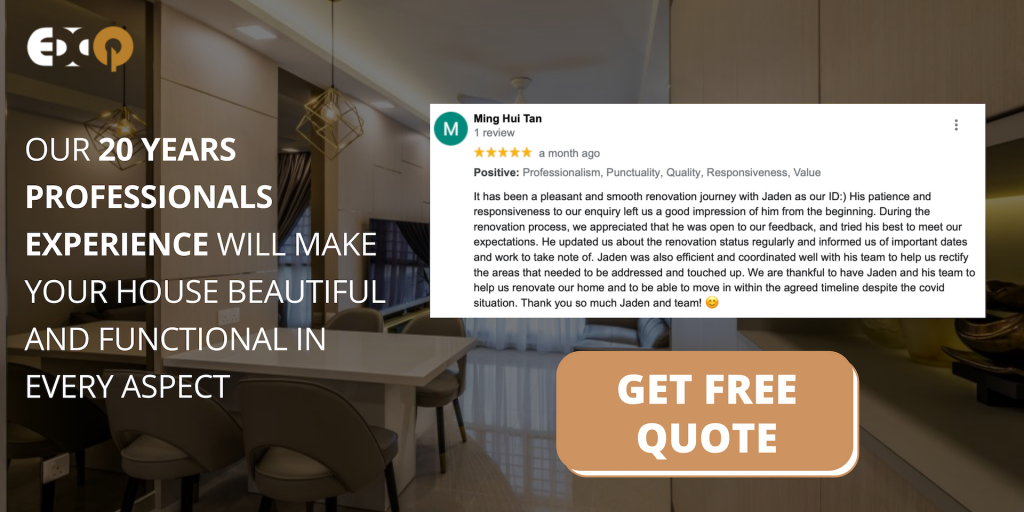 How do I find out if a company is a CaseTrust?
You can check the HDB's online contractor database to discover if a remodeling company or contractor is authorized. And in order to be on it, the candidate must fulfill a number of severe requirements, including having owned a firm with at least a year's worth of ACRA (Accounting and Corporate Regulatory Authority) registration and having at least three years' worth of expertise in the remodeling industry.
or CASE's accreditation, is provided to remodeling companies that have ethical sales procedures and safeguards in place to protect their clients. According to the CASE website, among many other things, some of these requirements include "appropriate store rules, ethical advertising, and proper dispute resolution methods."
Additionally, CaseTrust businesses must be able to protect the deposits made by their customers. In our situation, and I believe it also applies to other CaseTrust organizations, we are required to purchase a performance security bond from an insurer like NTUC. In the event of a business closure or liquidation, customers will get a full refund of their deposits. You can contact CASE and ask for assistance through the following methods if the disagreement with a CaseTrust-accredited company isn't resolved:
Phone hotline
Call 9795 8397 to speak with a CASE consumer relations officer from 9 am to 5 pm, Monday through Friday.
Walk-in consultation
From Monday through Friday, 10 am to 4 pm, you can stop by the CASE office to meet with a member of the staff in person. They can be found in Singapore at 170 Ghim Moh Road, #05-01 Ulu Pandan Community Building.
Online submission
CASE has a platform that allows customers to lodge a complaint online, where a response can be received in 3 working days. To facilitate the processing, relevant supporting documents and invoices should be attached in the submission.
Why hiring case trust or HDB licensed is a must?
Assurance of consistent service quality
A strict set of criteria, spanning from feedback management to external communication, are used to evaluate renovation and interior design firms applying for the CaseTrust-RCMA Joint Accreditation. These businesses are still subject to biennial audits even after receiving the accreditation to make sure they maintain acceptable service standards and are responsible for agreed-upon project deliverables.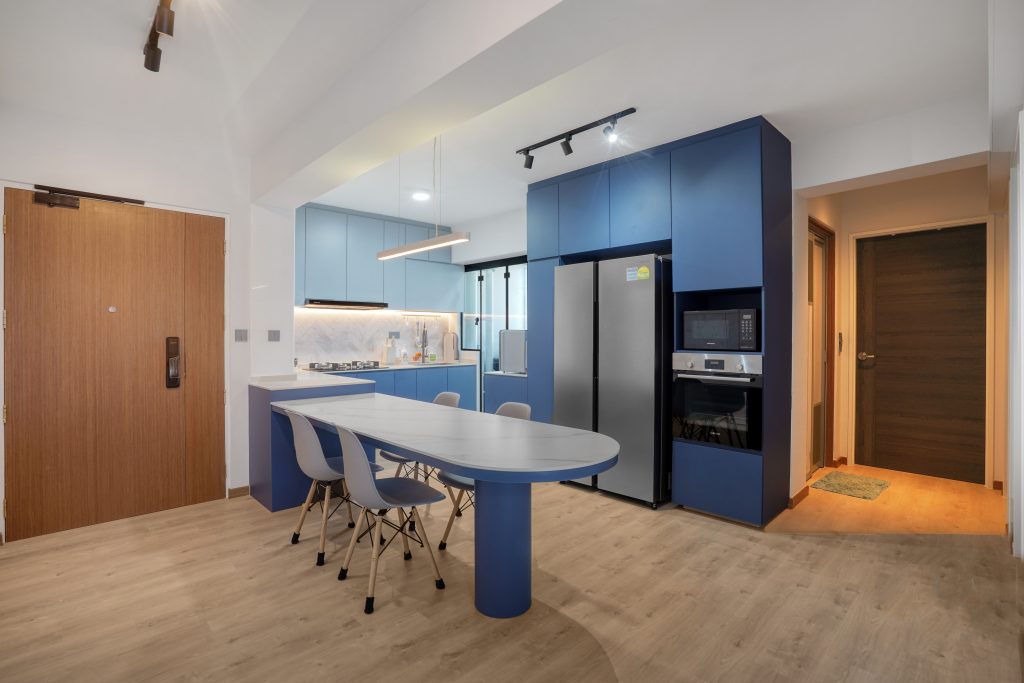 Insures against company wind-ups
Companies are required to obtain a deposit performance bond as one of the requirements for accreditation. This bond protects your deposits in the event that a company abruptly ceases operations or goes through liquidation. This is an indication of the company's dedication to engaging in open and fair trade with you as a paying consumer.
Cost transparency
Deliverables for each renovation project are agreed upon and specified in the CaseTrust Standard Renovation Contract, which is used by accredited businesses. You don't have to be concerned about undeclared hidden charges arising during the renovation process because policies on fees and refunds are properly documented and made clear to customers.
Fair and comprehensive
Access to a structured redress system, where organized conflict resolution methods are accessible in times of a disagreement, is one of the advantages for CaseTrust-accredited businesses and their clients. You can schedule mediation sessions with the CASE Mediation Center to settle disputes in a competent and unbiased manner.
Credible and competent
Firms specializing in interior design, bedroom renovation, and other services are proud to have the CaseTrust quality badge. This indicates that their employees and subcontractors refrain from using unethical sales techniques and offer precise, truthful information.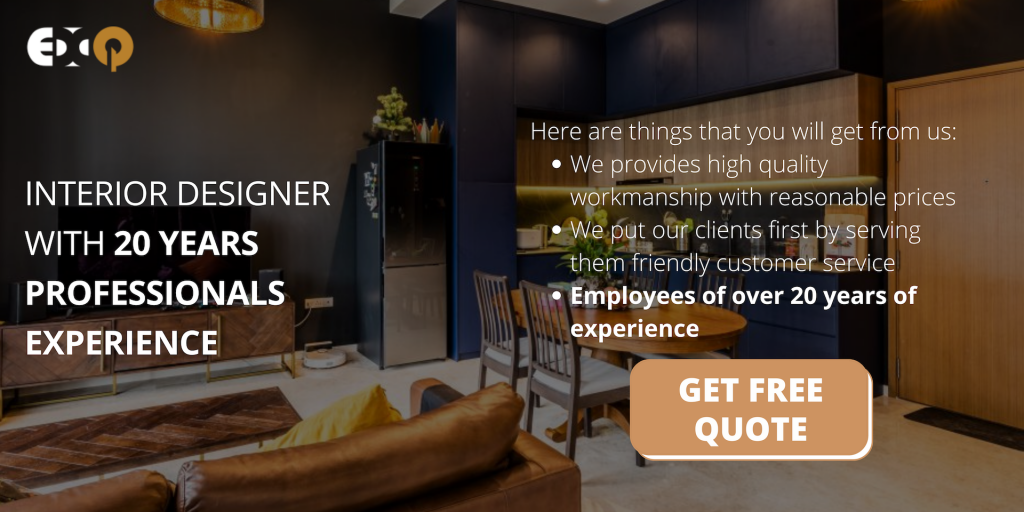 What does it mean to be a CaseTrust-accredited interior designer?
Case trust interior design Singapore accreditation is defined by its transparency and customer-focused culture. You can count on working with a reputable business that supports you through every stage of the renovation process when you opt to hire an interior designer that has earned CaseTrust accreditation. Your interests are well protected, so you can rest easy.
20 years professionals experience
In Exqsite, our team of 20 years professionals experience will make your house beautiful and functional in every aspect, with an eye on detail and perfection. We guarantee you will be satisfied! Here are things that you will get from us:
We provides high quality workmanship with reasonable prices
We put our clients first by serving them friendly customer service
Employees of over 20 years of experience
Make your renovation situation easier with us. Click here for the solution of your renovation problems.
Choosing a CaseTrust Interior Design in Singapore