Choosing the perfect kitchen renovation design ideas, whether it's for your house or business premises, can be painstakingly difficult, there are so many factors that come into play. Some people like to renovate their kitchens every few years, while others only do so when they move house or have an outdated layout. Each type has its own pros and cons, so it's worth considering what each one offers before deciding on one.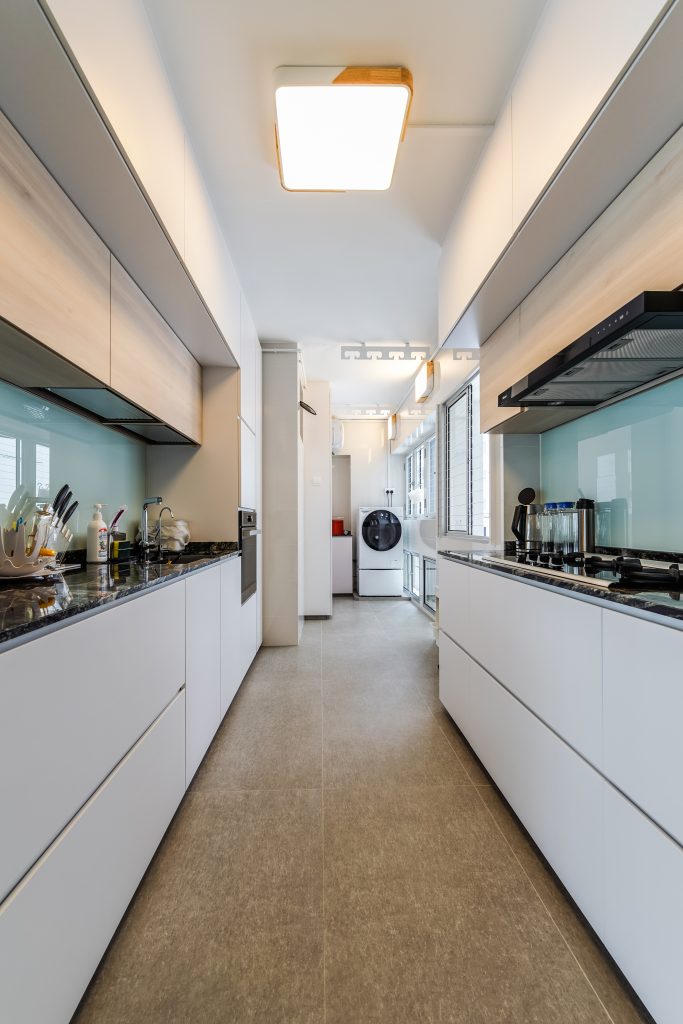 Kitchen renovations pros and cons.
Renovating your kitchen can be a long and arduous process, especially if you have a busy schedule. Most people prefer to complete these types of renovations when they move into a new property or when they sell their home in the near future.
Kitchen renovations are all about choosing the right design for your needs and considering what works best in terms of space, how long you plan on living in your home, and of course the budget at hand.This means that it's important to consider what sort of renovation will take place before you decide to put your property on the market in order to ensure that you can get a higher price for it.
It's important to think about how often you plan on upgrading your appliances because if you're planning on doing it more often than every five years then there may be better options available for your needs.
For a long time, the main types of renovations that homeowners did to their kitchens were either from removing certain features from it or by simply adding on new appliances and cabinets.
However, these days homeowners are willing to go the extra mile when it comes to their kitchens and the best example is with renovations.
Renovating your kitchen can be incredibly expensive but it's one of those investments that will see a return on investment in just a few years if you live in an area that's popular for property prices
However, over the last five years, there have been a lot of advancements made in this particular industry which means that homeowners can now completely overhaul their kitchens with minimal effort.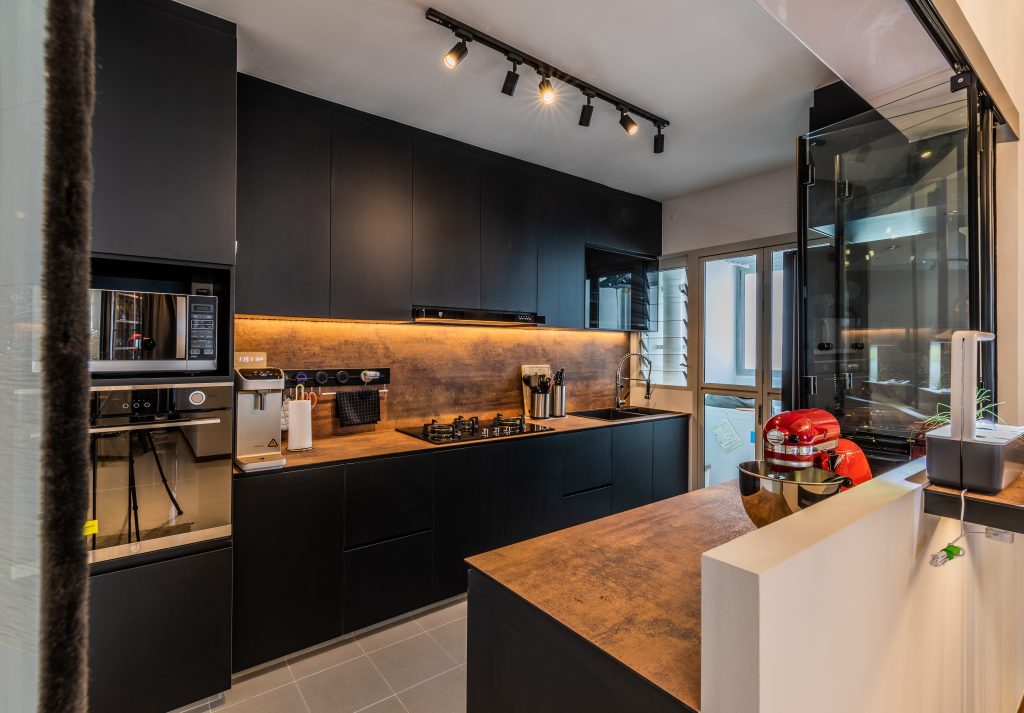 Black and stainless steel appliances.
The first of the most popular kitchen renovation design ideas would be black and stainless steel appliances, which have been growing in popularity over the last few years due to their sleekness and simplistic design.
When it comes to kitchens, stainless steel appliances are incredibly popular and there's a good reason why.
They provide a sleek and clean look that is perfect for the modern age that we live in today.
They have a timeless design which means they can remain in your kitchen for years to come without looking outdated in the slightest bit.
Modern Shaker Kitchen.
The most popular kitchen renovation design ideas here in Singapore have been those that focus on a modern and luxurious feel, no matter if they're attached to a new house or a commercial property.
Shaker kitchen design is a classic with a modern twist.
It provides a homely feel which makes it perfect for families and those who live on their own with no plans to start a family in the near future.
The most common design choice for this type of property is that of a shaker-style kitchen with large cabinets throughout the whole property.
This allows homeowners to create wide spaces in their kitchens without needing to dedicate too much time or money to it.
White and wooden kitchen.
another very popular kitchen renovation design idea is one with a lot of white and wooden features.
This type of design is perfect for those who have homes that need a long-overdue interior refresh or those who want to create a cozy family home.
This design style is perfect for those who want to create a rustic feel, but with all the amenities of modern life.
The most common choice for this particular design is that of white cabinets and wooden flooring or worktops throughout the whole property.
Floor-to-ceiling glass windows.
A final popular kitchen renovation design idea that's on the rise in Singapore is one of the floor-to-ceiling glass windows.
This type of design is perfect for those who live in modern buildings with big glass windows throughout.
It provides an airy feel to kitchens, which means they can be used all year round without worrying about losing any light or warmth.
The most common choice for this type of design is that of one using all-glass fittings inside the kitchen, including cabinets and flooring.
If you're looking for a more modern feel then it's worth considering one of those types of designs as they're perfect for those who want to sell their property in the near future or those that just want to give their kitchen a modern overhaul.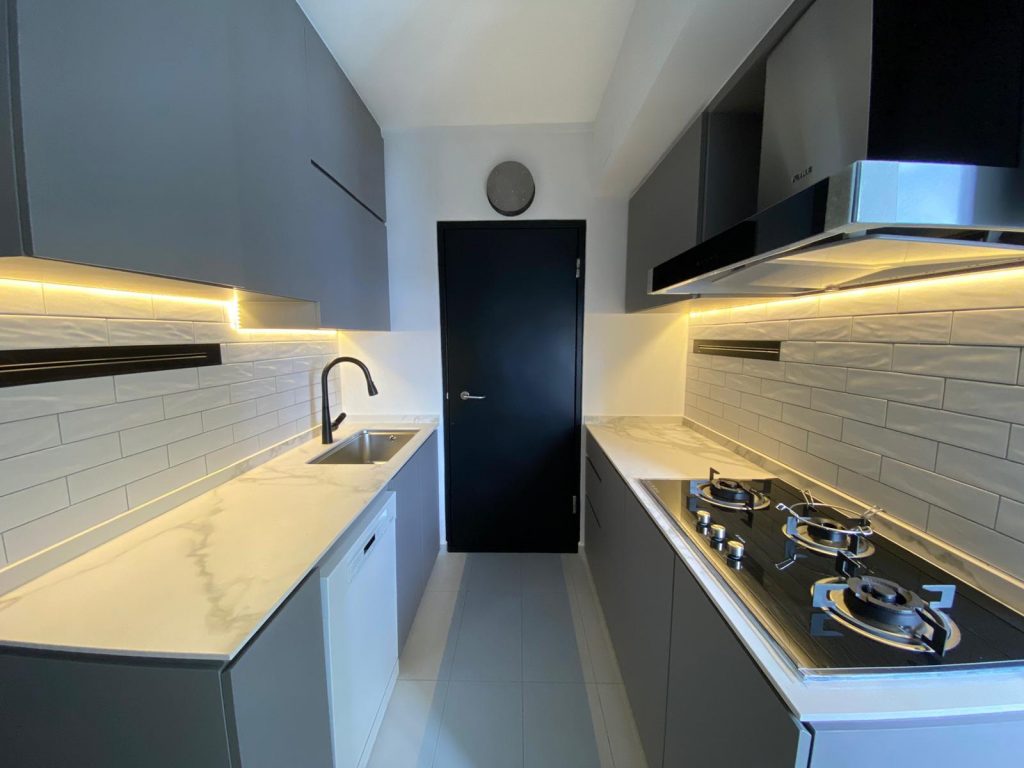 When to renovate a kitchen.
The best thing to do before you decide to renovate your kitchen is to ask yourself if the design of it represents who you are and what type of lifestyle you lead.
It's important that homeowners don't get the kitchen renovation process confused with creating a new look for their kitchen because it's important that they really understand what sort of design will fit in with their home.
There are so many types of kitchens out there these days which means homeowners have an overwhelming amount of choices when it comes to finding the best one for them.

Conclusion:
With the advancement of technology, the kitchen renovation industry is able to offer many types of modern kitchen designs.
Homeowners are given so many different options when it comes to designing their own dream home with the best design plans, material designs, and technology available today.
It's important that homeowners consider all of these options before they start their kitchen renovation project.
If you are interested in hiring a home designer for a Singapore kitchen renovation to design your home please reach out to us.
Our team would be happy to work with you and provide you with any consultant for your interior renovation design.
The Most Popular Singapore Kitchen Renovation Design Ideas