You are here for interior home design Singapore, but before you go on to see more information, let us say that we are here to help you understand what you are looking for and what exactly you can expect from Singapore interior home design. We would like to inform you that our objective is to give you what you have been looking for, in a manner that will help you decide on the best choice. The reason why we decided to do this is because we want you to have a good knowledge and understanding of the things that you have always wanted to know about Singapore interior home design. But before we dive into it, let's see what exactly you are looking for.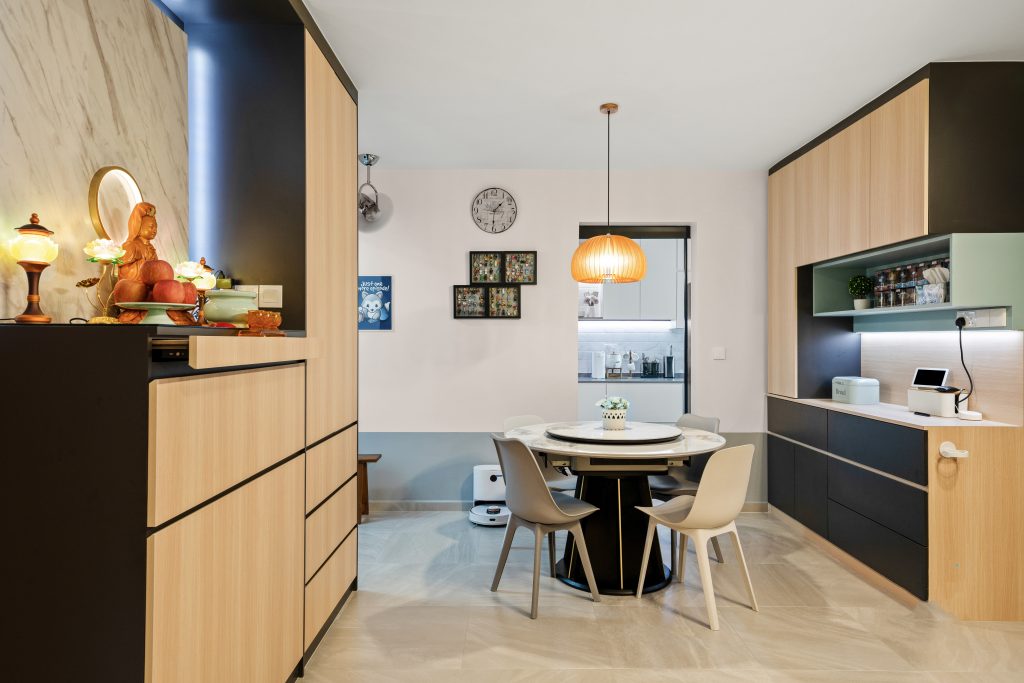 What is Interior Design?
Interior design is the process of outfitting a space with furniture, accents, and accessories to achieve a certain look. It takes the ability and art to decorate or design the interiors of buildings, whether they are commercial or domestic. Interior designers alter spaces to accommodate their clients' needs, preferences, and lifestyles. For example, they can manage color schemes for each room, deal with fabric patterns on furniture, create a sense of space between rooms, and provide adequate storage.
How a space may be furnished or set up is referred to as interior design. All of the elements that make up an indoor space, such as the furniture, the artwork, and how each piece of the room interacts with the others, can be considered as part of interior design. An interior designer is a person who carries out interior design.
The process of constructing interior spaces employing information obtained through study, creativity, ability, and frequently great design principles is known as interior design. The profession of interior design is focused on the planning and creation of a space or building.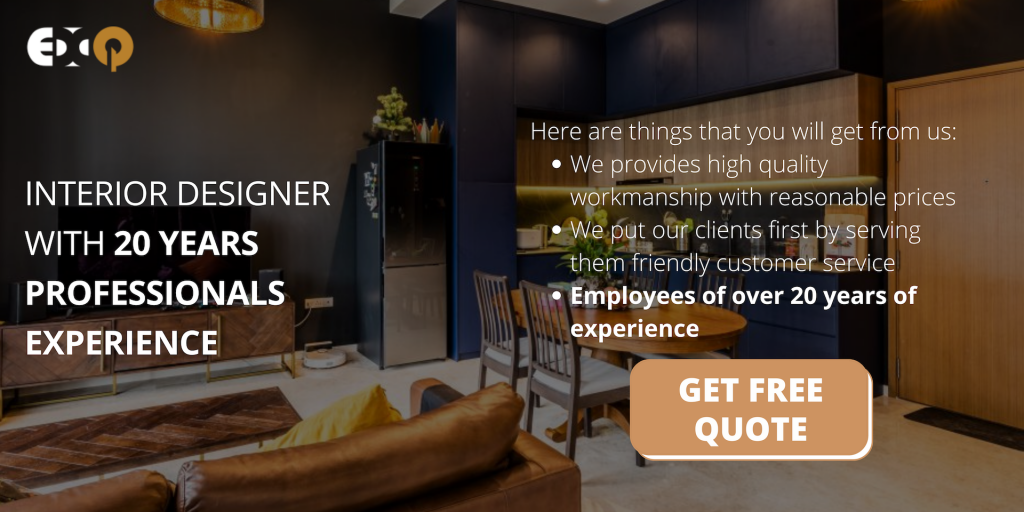 Home Interior Design Project Costs
How is the cost of interior design for homes determined? For specific projects, the usual pricing range for Singapore home design packages is as follows:
| | |
| --- | --- |
| Type of Housing | Estimated Cost |
| 3-room BTO | S$25,000 to S$45,000 |
| 4-room BTO | S$33,000 to S$58,000 |
| 5-room BTO | S$38,000 to S$65,000 |
| 3-room resale | S$30,000 to S$65,000 |
| 4-room resale | S$38,000 to S$73,000 |
| 5-room resale | S$50,000 to S$82,000 |
| Condominium (depending on size) | S$40,000 to S$120,000 |
There are many various interior design projects in Singapore. Others offer packages like HDB BTO or resale packages in place of some IDs who offer to tailor the strategy to each unit. The package, which may include labor and material expenditures as well as the area of the house being restored, determines the price. For example, there are design packages for kitchens or bathrooms that range in price from $6,000 to $20,000.
A Singapore home design fee serves as payment for the time and labor your interior designer put into organizing and preparing the layout of your home. It may take the shape of an agreed-upon rate, an hourly rate, a fixed rate, or a percentage of the project's cost. Having said that, it may be a hint that a company is fake if they ask for a deposit that is greater than 20% to 30%, demand payment in cash, or ask you to make cheques payable to a different party than the interior design company you are engaging. If you're curious in how design firms make money off of your makeover.
The floor space, labor, materials, and other ancillaries will all have an impact on the design costs. General design fees for either a HDB or a condominium would be in the region of $1,500 to $6,000.
How to Save Money for Home Interior Design?
You can save thousands of dollars on your home remodeling project and stay within your renovation budget by following these advice on picking the best interior designer for your project.
Being present
Being there throughout the duration of the renovation process is always vital. This is because renovations frequently experience small hiccups. When that happens, you should be there to decide whether to alter the design or charge more to cover the hiccup.
If you are there, at least, you will be informed of the additional costs and adjustments made to your renovation as a result of the setback. You don't want to receive a major surprise, like a change in the details or having to pay more than originally agreed upon after the remodeling, because you weren't informed of what took place.
Research
Since there are so many interior design companies out there, you must take the time and effort necessary to select and locate the ideal one for your remodeling project. Each interior designer is unique in their aesthetic sensibility and has specialized knowledge in a certain area of design. Do some research and pick a few interior ideas you like the style and feel of, then contact the designers to find out if they have any availability.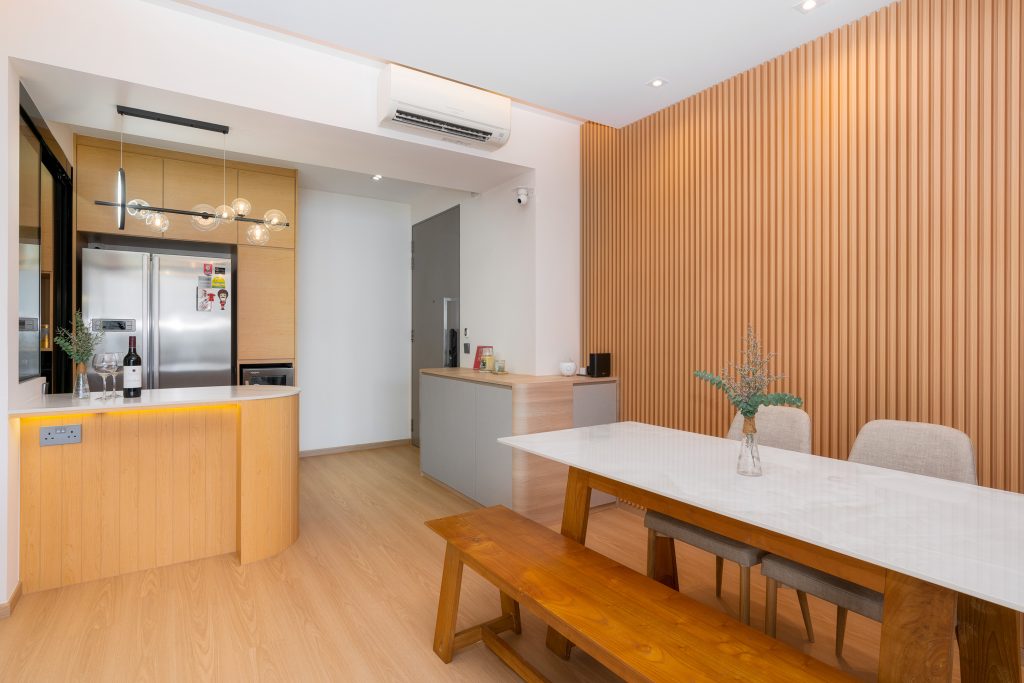 Make sure you are aware of every detail
Make sure you are aware of every single element of your home improvement plan in order to avoid spending money that is not necessary. Be careful to speak up if you occasionally believe that certain elements, such a false ceiling or additional lighting, are not necessary because they can raise the price of your home makeover.
Another critical step is to be firm and express to your interior designer your objectives, wants, and budget. The designer will be informed of your choices and will be able to reject the remodeling if the cost is too high as a result of doing this.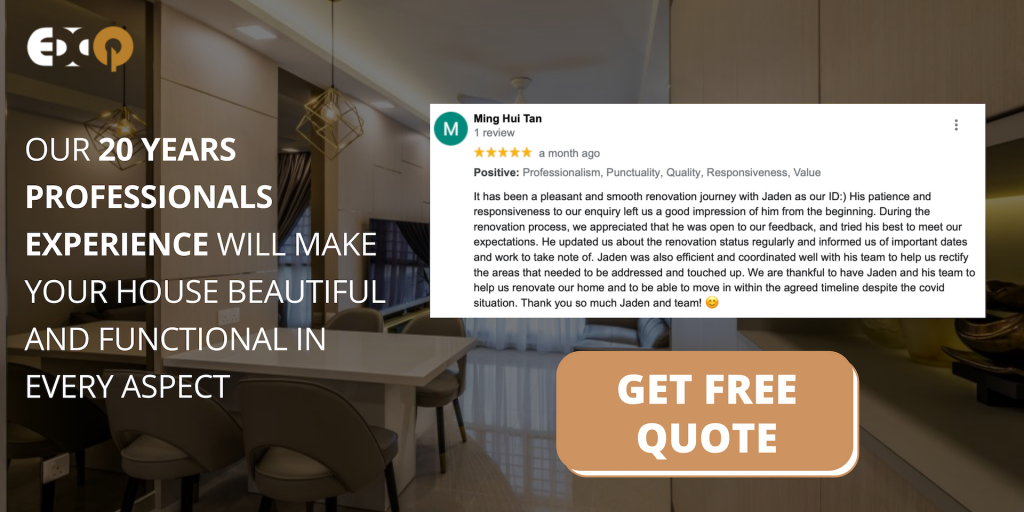 20 years professionals experience
In Exqsite, our team of 20 years professionals experience will make your house beautiful and functional in every aspect, with an eye on detail and perfection. We guarantee you will be satisfied! Here are things that you will get from us:
We provides high quality workmanship with reasonable prices
We put our clients first by serving them friendly customer service
Employees of over 20 years of experience
Make your renovation situation easier with us. Click here for the solution of your renovation problems.
Important Things To Consider About Singapore Interior Home Design