You want to paint your bedroom, but you're not sure what color scheme will work best. There are so many options for colors these days that it can be hard to choose just one! Some people like bright colors while others prefer more muted tones. What's the best way to figure out which color is right for you?
The easiest way is by using a tool like ColorSnap, which helps you find the perfect shade of paint based on your favorite photo or room in your home. With over 16 million different shades available, there's bound to be at least one that matches what you're looking for!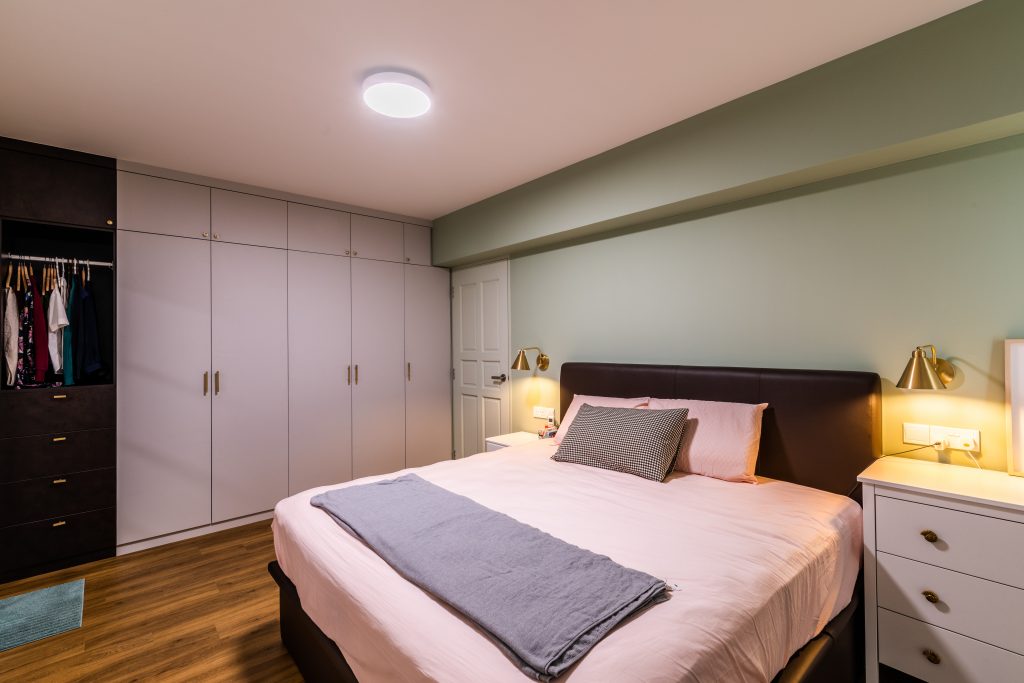 What is a color scheme
In Singapore, bedroom design is important with respect to the color schemes. Bedroom designers have been focusing on creating designs that offer a relaxed and serene space for individuals to enjoy their time with friends and family. Color schemes in Singapore have been trending towards cooler blues and greens in addition to more traditional, warmer golds and browns that have been popular in the past.
The use of these colors offers a variety of benefits including the ability for one's mind and body to recover from the stresses of the day.
A color scheme is a combination of colors that work together. When pairing colors, it's best to go with two or three colors that contrast each other well. You can also use the same color in different tones to create contrast and harmony within your space.
Mixing colors can be tricky
Mixing colors can be tricky. You may need to do some research on color theory before you actually design your bedroom.
Starting with the curtains, bedspread, and sheets is often a good idea because it sets the tone for the rest of the room. Blues and greens complement reds and yellows nicely, while purple goes well with browns and oranges. Reds can be complemented by blues or greens.
The main thing to remember is to use colors that contrast with each other for a really bold statement and to use two colors that look great together for something more subtle. You may even want to paint some walls one color and others a contrasting color so you'll have an accent wall as well as a few areas where the
The best way to decide on a color scheme for your bedroom
This is an article about how to choose a color scheme for your room. The first thing to do when choosing a color scheme is to decide whether you are looking for something warm, cold, or neither.
Warm colors are typically reds, oranges, yellows, and browns. Cold colors are blues, purples, light greens, and grays. Neither colors are black-and-whites with no discernible hue.
The next step in the process is figuring out the most dominant color in your room that will most likely be used most often. People typically gravitate toward cooler schemes because they're more calming. If you're looking for motivation or inspiration during your day then warm colors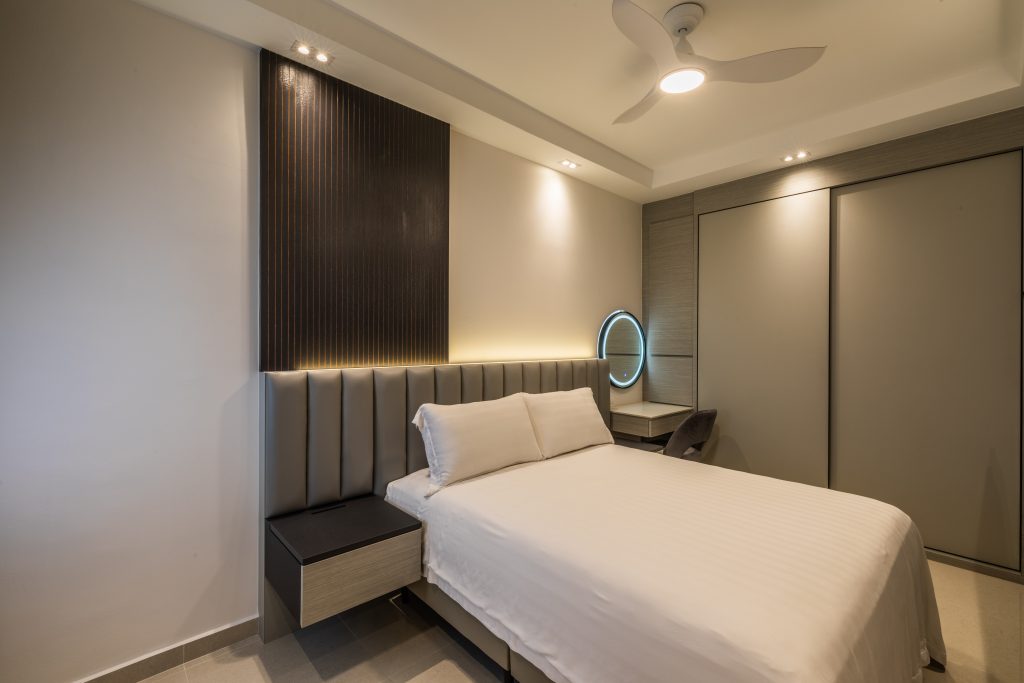 No matter which colors you decide to use for your singapore bedroom design, it is important to create a cohesive overall appearance.
Black and White Bedroom Color Scheme
Powder White+Ebony+Blush Pink
When accented with shiny brass and blush pink, a black and white bedroom color scheme is anything but basic. This bedroom's light tones soften the high-contrast pairing of two-tone wall colors. Because there is plenty of natural light in the room, the dark color on the lower portion of the wall feels grounding rather than overwhelming. When combining color with black and white, use barely-there tones to keep the emphasis on the room's graphic elements. The blush pink in the floral wall art and throw blanket at the end of the bed adds a subtle pop of color to this bedroom color scheme.
Gray Bedroom Color Scheme
Slate+Lemon+Cloud
Gray is an excellent choice for a stylish and versatile bedroom paint color. The sleek color palette of gray and yellow makes a strong statement in this small bedroom. A cool slate gray on the walls serves as the focal point of the scheme, leaning heavily toward the blue end of the spectrum. Cloud-colored bedding adds to the gray parade, while yellow on pillows, ottomans, and accessories adds a partly sunny vibe to the grays.
Blue Bedroom Color Scheme
Cool White+Bright Sky Blue+Warm Oak
Blue is a timeless classic for bedroom color schemes, but its enduring legacy works equally well in contemporary settings. In this bedroom, sky blue is combined with crisp white and clean-lined furniture and accessories to achieve the desired look. The blue wall color maintains the modern monochromatic color scheme, but the lighter shade draws the walls back slightly, allowing the other elements, such as the architectural bed in warm oak, to shine.
Pink Bedroom Color Scheme
Blush Pink+Charcoal Black+Candlelight Yellow
This room is lit up by a pale pink grass cloth that softens the angles of the vaulted ceiling. By combining white bedding with pink sheets and shams, the color remains sophisticated rather than saccharine. Candlelight yellow tones in the artwork and a large area rug provide contrasting color while adding to the room's glow. A curvaceous bed frame, table lamps, and the frame on the painting all add structure to the bedroom.
Modern Purple Color Scheme
Lavender+Icy Gray+Orchid
Purple is making a comeback and looks especially opulent when combined with sophisticated grays. Combine strong geometric patterns with feminine purple for a clean, unfussy look. Soft lavender bridges the tonal gap between the space's pale grays and the saturated orchid blanket in this bedroom.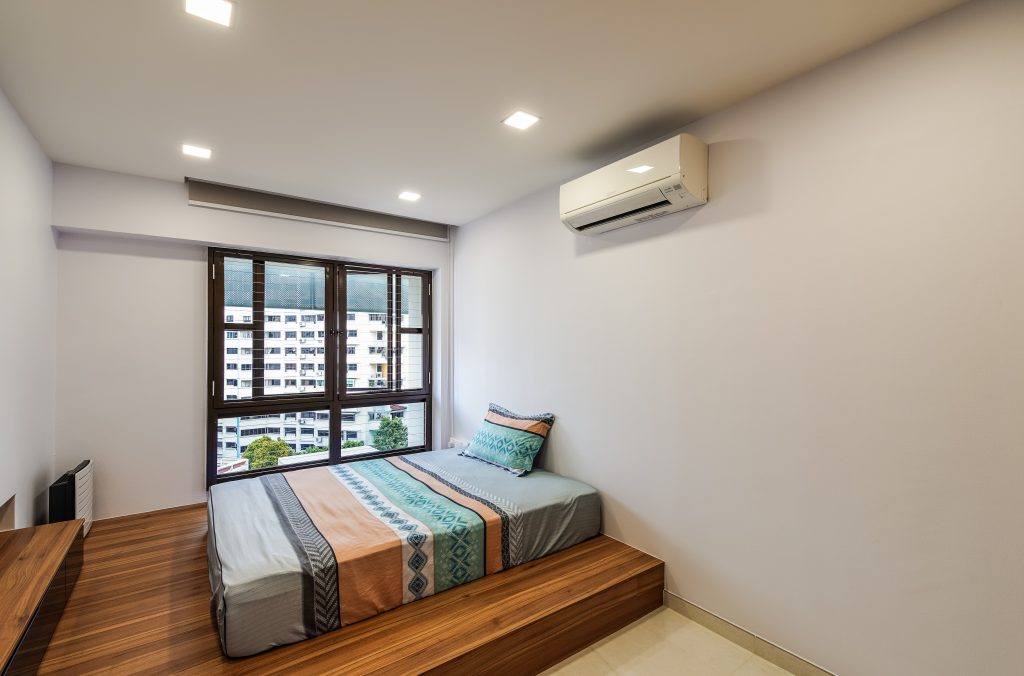 Fresh Green Bedroom Color Scheme
Citron+Rose+Cloud White
Because bedrooms are for resting, the color scheme does not have to be dull. A complementary pair (green and pink, a variation of red) provides dynamic contrast in this case. The colors are vibrant, but not overly rich and saturated, keeping the look cheerful rather than overwhelming.
Soft White Bedroom Color Scheme
Creamy White+Natural Wood+Charcoal
This cottage-style bedroom evokes the look of freshly fallen snow by combining pearly whites with rich wood tones for an undeniably soothing and graceful look. The neutral color palette is given texture and dimension by shiplap walls and muted patterns. Light fixtures and patterned textiles with hints of dark charcoal break up the expanses of white.
Yellow Bedroom Color Scheme
Squash Yellow+Cream+Soft Gray+Emerald Green
To create a dynamic yet balanced bedroom color scheme, combine soft shades of both warm and cool tones. Squash yellow and creamy white are softened with barely-there gray bedding and hints of deep emerald green in pillows and wall art. Mirrored details on the nightstand add a modern touch.
Classic Bedroom Color Scheme
Country French Blue+Soft Red+Antique White
Capture the charm and grace of a bygone era with an antiqued palette of blue, red, and white. To maintain an air of elegance, keep the colors muted and use only a few shades. Patterned textiles, such as curtains, pillows, and bedding, provide muted shades of red and blue in this space. A warm white paint color on the walls gives the room a well-organized appearance. The textured, off-white area rug serves as a strong neutral foundation, while the aged brass sconces harken back to the past.

Do you need help choosing the right color scheme for your bedroom? Then ExQsite Interior Design is here for you. With singapore interior design experience, we know what looks good and what doesn't. We can give you a simple yet stunning design that will match your current room decor with no problem whatsoever. Give us a call today to get started!
Workers have over 20 years of experience. Also a HDB licensed renovation contractor.
What Is A Good Color Scheme To Paint My Bedroom With?