A home renovation project can be an expensive one and can get you stuck in the red. If you're planning to do home renovation and want to save some money, then you should consider using a contractor to handle the job. We offer professional services to do a good job for a reasonable cost. This is your guide to a complete home renovation contractor Singapore, so you can trust your money will be well spent.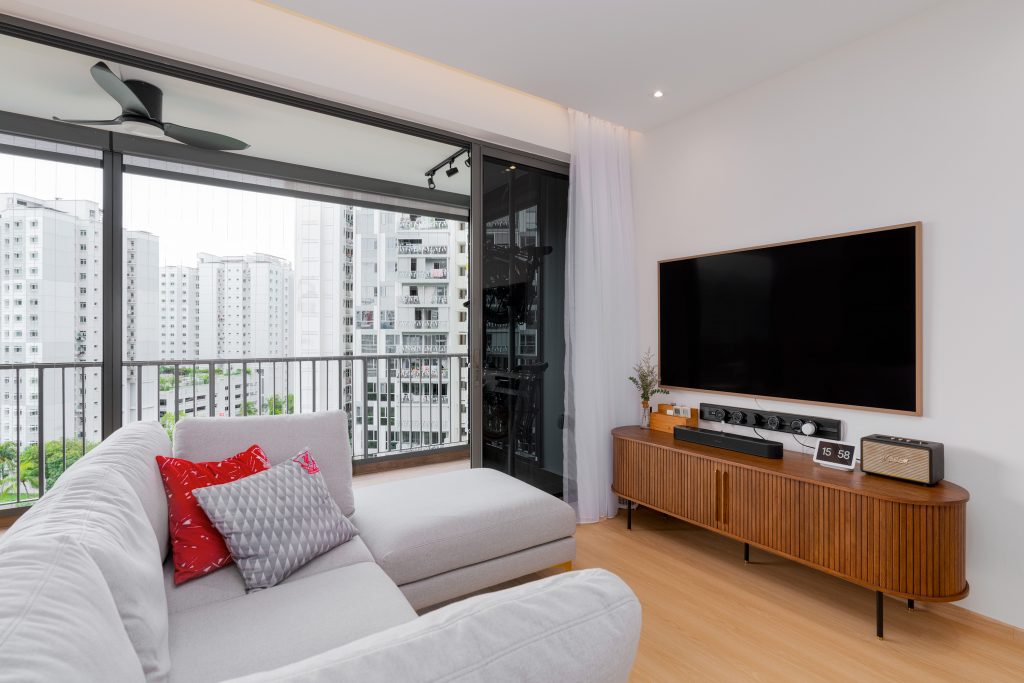 Home renovation service
There are general Singapore renovation contractors that can handle any type of renovation, or you may employ experts like kitchen or bathroom renovations. Below, you'll find both generalist and expert design and renovation alternatives.
General contractor services
Interior design services
Handyman services
Furniture assembly
Attic remodel
Basement renovation
Kitchen renovation
Multiple room renovation
Cabinet painting
What is licensed contractor
A HDB-approved contractor must finish the HDB training program in order to obtain a license. Additionally, they must actively participate in refurbishment and have at least three years of expertise. Both the corporation and the contractor must have owned the business for at least a year and have an ACRA registration. Finally, there shouldn't be any complaints about the contractor's business.
HDB approved contractors are required to follow strict rules or face a transparent demerit system and fines. For example, if they replace floor tiles without permission, they may be fined $500 to $2,000 and receive three to twelve demerit points. If a contractor's renovation registration is suspended due to serious infractions, it can be revoked.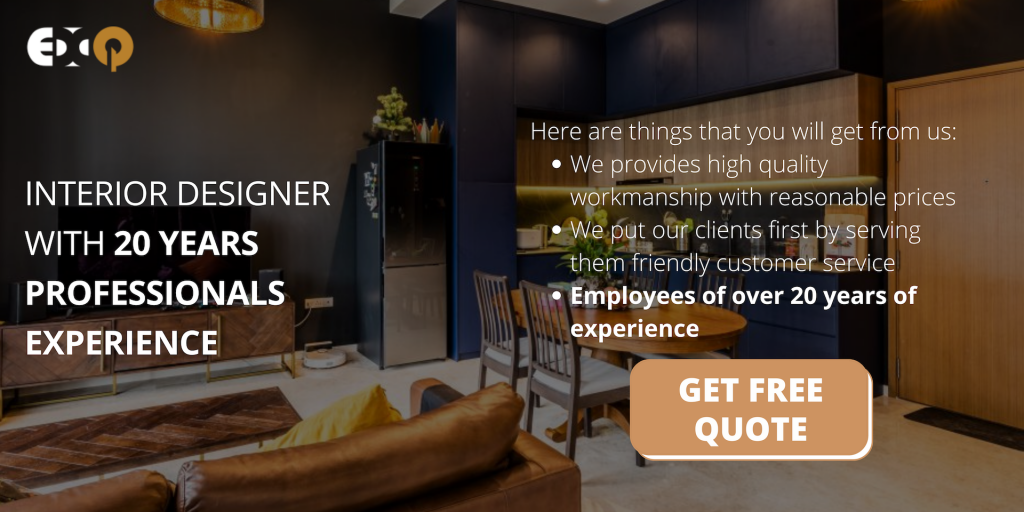 Why choose licensed home renovation contractor
Your home necessitates special attention. When you're ready to renovate it, it's critical to work with a HDB approved contractor with a solid reputation for your renovation work. When you hire a HDB approved contractor, you can be confident that the work will be done correctly and efficiently. Before you choose your final contractor or interior design firm, keep in mind that cheaper does not always mean better in the long run.
Contractors who are not HDB-licensed are not necessarily bad contractors who perform poor-quality work. Instead, HDB approved contractors have undergone training to ensure that they do not damage the building's infrastructure or negatively impact neighboring flats. Contractors can become licensed to work at home through the HDB's Registered Renovation Contractors' Scheme (RRCS). This program was created to regulate the actions of contractors working in HDB flats so that they do not annoy building residents or damage home property. Remember that there are numerous renovation websites in Singapore dedicated to catching untrustworthy contractors. Let's face it: when it comes to home renovations, you want to hire someone you can rely on.
How do I find out if a contractor is HDB approved?
When you become a homeowner, you may consider renovating your home to suit your personal taste and comfort. With our e-Service, you can find a contractor from the Directory of Renovation Contractors (DRC) or a BCA Approved Window Contractor. When performing renovations and protecting the structural integrity of the building, the contractors listed in the DRC are aware of the HDB's requirements. HDB does not endorse or guarantee the quality of their works.
Before beginning the home renovation process, it's crucial to be clear about the improvements you're after, as this will assist in determining which contractor should handle the task and how much time will need to be given.
Where to stay during home renovation Singapore
Whether you're starting from scratch or tackling a long-overdue home renovation project, the million-dollar issue is: where will you stay during construction? Learn about many temporary housing options and choose the one that best suits your needs during your home restoration in Singapore.
Corporate housing
Temporary rental homes
Stay with friends or family
Extended-stay hotel
Rental apartments
Tips for Selecting Contractors
Hire Local, Licensed Contractors Whenever Possible
Local contractors are easier to contact if problems arise with the work later on, and they are more likely to be familiar with local building codes. Inquire about the contractor's physical address in your area. Anyone who goes door-to-door or refuses to leave a contract overnight should be avoided.
Get Everything in Writing
Before you begin work, make sure you have a detailed contract. Make sure everything is in writing and that the contract is clear and well written. If the project involves significant costs, consider having a lawyer review the proposed contract for your protection before signing it. The contract should include the following clauses:
A detailed description of the work to be done, as well as the cost of each item.
A payment schedule, such as one-half down and one-third when work is partially completed, with the balance due upon repair completion.
On larger projects, the estimated start and completion dates.
Any applicable guarantees should be written into the contract and should clearly state what is guaranteed, who is responsible for the guarantee, and how long the guarantee is valid.
Changes to the contract should be acknowledged in writing by all parties. Request confirmation from the contractor that he or she has obtained all necessary building permits. If you decide to cancel a signed contract, you must do so in accordance with the contract's cancellation clause. To ensure that you have proof of the home renovation singapore cancellation, send written notification of the cancellation via registered mail.
Get Multiple Estimates
Speak with several contractors and obtain written Singapore home renovation estimates from at least three of them. When comparing multiple estimates, make sure you're comparing apples to apples. Examine building materials, work methods, timelines, and other factors that may differ from one contractor to the next. Be wary of estimates that are either too high or too low.
Take Your Time Making a Decision
Before making a Singapore home renovation decision, obtain multiple bids. Don't be rushed into making a decision, especially when it comes to signing a contract. When asked to pay a large deposit up front, proceed with caution. Always read the small print on all estimates and contracts. If you need emergency repairs and don't have time to thoroughly research a contractor, ask your neighbors, family, or friends if they have had a positive experience with an emergency services contractor.
Check Their Past Work and Insurance and Bonding
Check references for information on the quality of their products, workmanship, and customer service. Inquire with the Better Business Bureau about their professional reputation and years in business. It is preferable to hire a contractor with more than five years of experience.
Ascertain that the contractor is adequately insured and bonded. Request a certificate of insurance (COI) from the contractor, which should include the name of the insurance company, policy number, and policy limits. You can contact the insurance company directly to confirm coverage and ensure that the policy is still in effect. Do not do business with a contractor who lacks the necessary insurance coverage. You may be held liable for accidents that occur on your property if the contractor is not insured.
How much does it cost to do a full house renovation?
The average cost to remodel a house is $19,800 to $73,200. The extent of the renovation will affect what materials and appliances are needed for each job which can range from simply replacing countertops all the way up to installing new plumbing fixtures. A whole-house renovation averages around 15 square feet per dollar spent on renovations with an approximate price tag ranging between 10k and 60K depending on how much work needs done; whereas only renovating one room in your home may set you back as little as 100 dollars or more than 250 if getting rid of old kitchen cabinets is priority number 1!
The amount someone invests into their home depends largely upon personal preference when it comes down to deciding whether they want just a change here or there, or if they want to go all out with a full home renovation.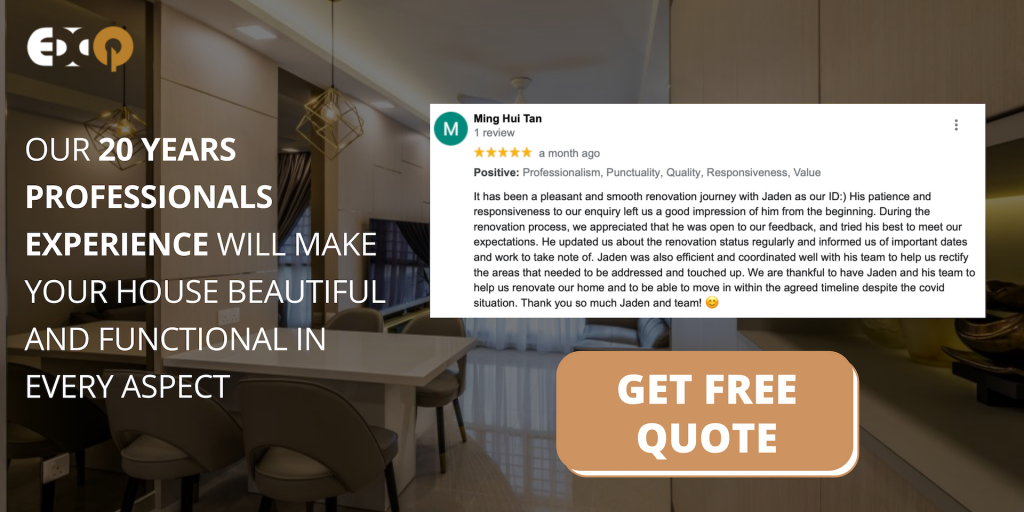 20 years professionals experience
In Exqsite, our team of 20 years professionals experience will make your house beautiful and functional in every aspect, with an eye on detail and perfection. We guarantee you will be satisfied! Here are things that you will get from us:
We provides high quality workmanship with reasonable prices
We put our clients first by serving them friendly customer service
Employees of over 20 years of experience
Make your renovation situation easier with us. Click here for the solution of your renovation problems.