Are you looking to transform your living space into an inviting and aesthetically pleasing environment? Look no further! This article explores the top residential interior design companies in Singapore, providing you with a comprehensive guide to help you select the perfect partner for your home renovation needs. From contemporary to traditional styles, and everything in between, these companies offer a wide range of options to help you create the home of your dreams.
A well-designed home can make a significant difference in our lives. It can affect our mood, productivity, and overall well-being. Whether you're moving into a new house or renovating your existing one, finding the right interior design company can be daunting. With so many options available, it can be challenging to know where to start. This article aims to simplify the process by providing you with a comprehensive guide to the top residential interior design companies in Singapore.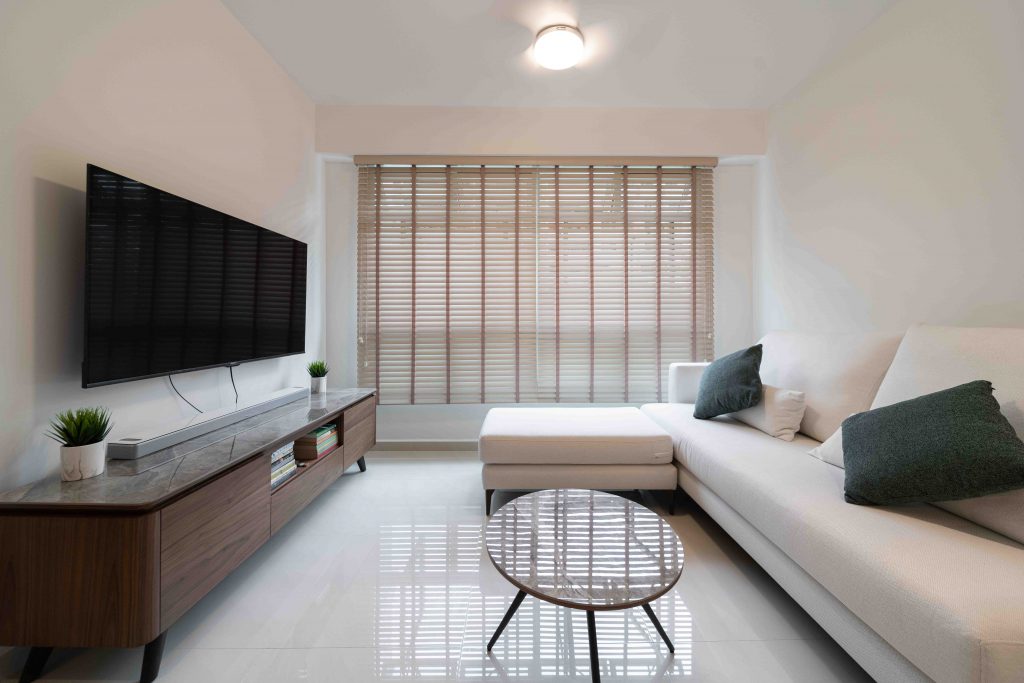 Benefits of Hiring a Residential Interior Design Company
Hiring a residential interior design company can bring numerous benefits to homeowners. These include:
Expertise: Interior designers have the expertise and experience to create functional, aesthetically pleasing spaces that cater to their clients' needs and preferences.
Time and cost savings: Interior designers can save homeowners time and money by taking care of all the details, including sourcing materials, managing contractors, and overseeing the renovation process.
Personalization: Interior designers can help homeowners create spaces that reflect their personality, style, and taste, making them feel more at home.
Access to resources: Interior designers have access to a vast network of resources, including suppliers, contractors, and manufacturers, allowing them to source high-quality materials at lower prices.
Factors to Consider When Choosing a Residential Interior Design Company
When selecting a residential interior design company, it's essential to consider several factors, including:
Experience: Look for companies with years of experience and a proven track record of delivering high-quality projects.
Portfolio: Review the company's portfolio to get a sense of their style and expertise.
Budget: Consider your budget and look for companies that can deliver within your price range.
Communication: Look for companies that communicate clearly and effectively throughout the entire HDB renovation process.
Reviews: Read reviews from previous clients to get a sense of their experience with the company.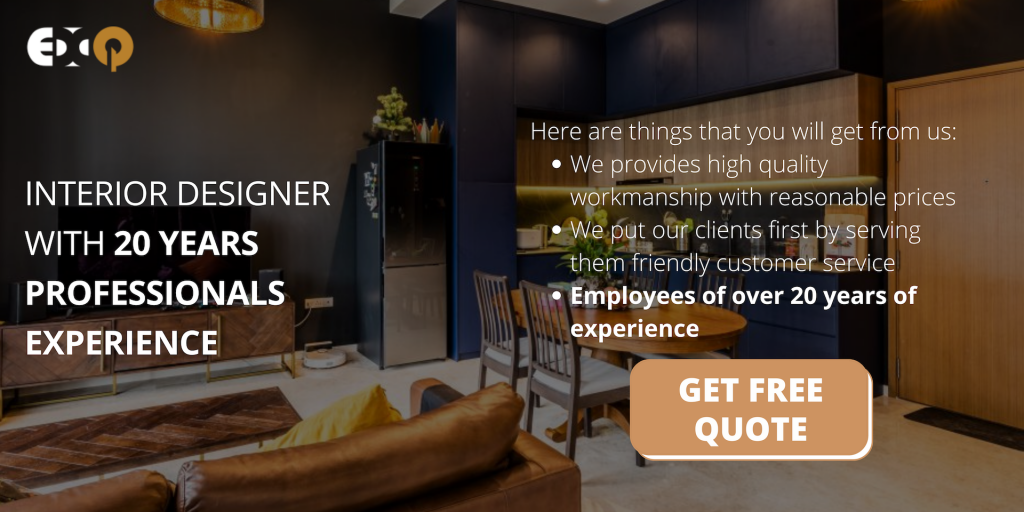 Residential Interior Design Trends in Singapore
Singapore's residential interior design scene is constantly evolving, with new trends emerging every year. Some of the most popular trends in 2021 include:
1. Minimalism
Minimalism has been a popular design trend for many years, and it's not going anywhere anytime soon. Minimalist design is all about simplicity, functionality, and clean lines. It's a great choice for small spaces, as it creates a sense of openness and airiness.
2. Biophilic Design
Biophilic design is all about bringing nature indoors. It's a design philosophy that focuses on creating spaces that are in harmony with nature, using natural materials, colors, and patterns. Biophilic design has been proven to have numerous health benefits, including reducing stress, improving air quality, and increasing productivity.
3. Industrial Style
Industrial style is all about embracing raw, unfinished materials, such as exposed brick, concrete, and metal. It's a style that's often associated with loft living, but it can work in any space, from a small apartment to a large house.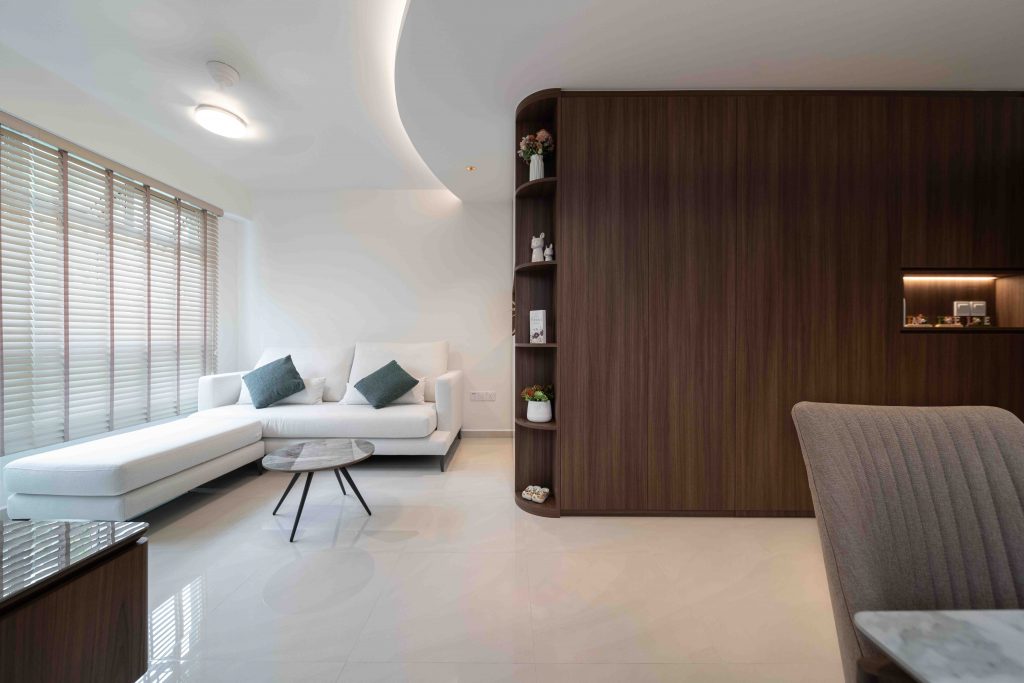 4. Smart Homes
Smart homes are becoming increasingly popular in Singapore, with homeowners looking to incorporate the latest technology into their living spaces. From voice-activated assistants to smart lighting and temperature control, smart homes offer a range of benefits, including energy savings, increased security, and convenience.
Conclusion
Choosing the right residential interior design company can make a significant difference in the outcome of your renovation project. With so many options available in Singapore, it's essential to do your research and choose a company that aligns with your style and needs.
Remember, a successful condo renovation project is a collaborative effort between you and your interior design company. Be sure to communicate your preferences, budget, and expectations clearly to ensure that you achieve the space of your dreams.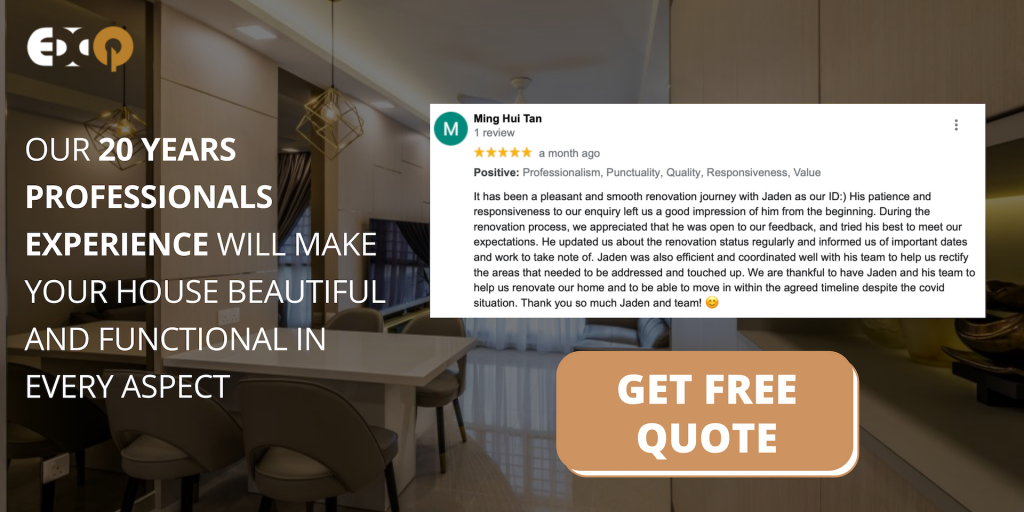 In conclusion, Exqsite is a top choice for anyone in need of residential interior design services in Singapore. Their expertise in this area, attention to detail, and personalized approach set them apart from other companies in the industry. By choosing Exqsite, you can rest assured that your vision will be brought to life in a way that is both functional and beautiful. Don't hesitate to reach out to their team of experienced designers to discuss your project and start creating the home of your dreams today.
Residential Interior Design Companies in Singapore