Eclectic design is a popular trend in modern interior design that allows individuals to express their unique personalities and creativity by mixing different design elements from different eras, styles, and cultures. However, choosing the right color scheme is crucial in creating a cohesive look in eclectic design.
In this article, we'll explore how to choose the perfect color scheme for an eclectic design and provide ideas and inspiration for different color schemes that work well in this style.
Understanding Eclectic Design
Eclectic design is a style that mixes different materials, colors, textures, and patterns from various styles, eras, and cultures. Creating a harmonious look can be challenging in eclectic design, which is where color comes in. The right color scheme can tie together different design elements, create a mood, and add depth and dimension to a space.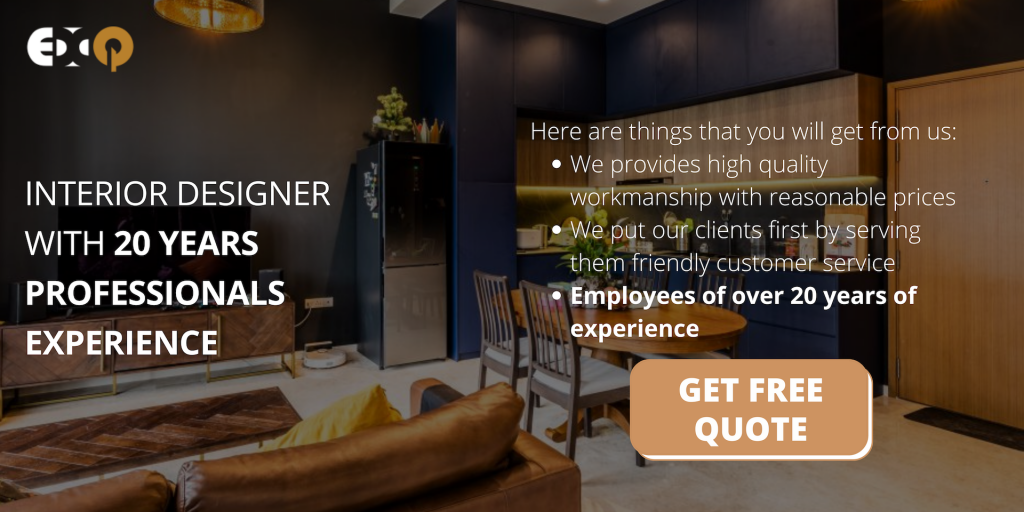 Factors to Consider When Choosing a Color Scheme for Eclectic Design
Choosing the right color scheme for an eclectic design requires careful consideration of various factors. Here are some factors to keep in mind:
1) The room's purpose
The color scheme should match the room's purpose. For instance, warm colors like red, orange, and yellow can work well in social areas like the living room or dining room, while cool colors like blue and green are ideal for spaces intended for relaxation, such as the bedroom or bathroom.
2) Natural light
Natural light plays a crucial role in how colors appear in a room. It's essential to consider the amount of natural light the room receives before choosing a color scheme. If the room lacks natural light, lighter and brighter colors can help create a sense of brightness and openness. On the other hand, if the room has ample natural light, darker colors can add depth and drama.
3) Existing design elements
The color scheme should complement the existing design elements in the space, such as furniture, artwork, and accessories.
4) Personal preferences
Ultimately, the color scheme should reflect the individual's personal preferences and style.
By taking into account these factors, you can create a color scheme that perfectly fits your eclectic design and creates a cohesive look throughout the space.
10 Ways to Choose the Perfect Color Scheme for Eclectic Design
When choosing a color scheme for your living room, there are several options to consider. One approach is to use a monochromatic color scheme, which involves using different shades and tones of the same color. This creates a bold statement and can be especially effective with colors such as blue or green. Alternatively, you can use complementary colors to create contrast. This involves using colors that are opposite each other on the color wheel, such as blue and orange or red and green.
There are also several other ways to choose the perfect color scheme for your eclectic design. Here are ten ways to get started:
Start with a neutral base and add pops of color. This can be a great way to create a cohesive look while still incorporating bold colors.
Use a monochromatic color scheme for a bold statement.
Use complementary colors to create contrast.
Go for a warm or cool color scheme to set the mood.
Use pastels to create a soft and feminine look.
Use jewel tones for a bold and luxurious look.
Create a vintage vibe with a muted color scheme.
Use earthy tones for a natural and organic feel.
Use metallics to add shine and glamour.
Use black and white for a classic and timeless look.
10 Color Schemes to Use for Eclectic Interior Design
If you are looking for specific color schemes to use for your eclectic interior design, here are ten ideas to consider:
Navy and coral.
Mustard yellow and teal.
Lavender and mint.
Orange and blue.
Green and pink.
Black and white with pops of color.
Turquoise and gold.
Gray and yellow.
Red and turquoise.
Purple and yellow.
5 Reasons Why Eclectic Design Is the Perfect Interior Design for You
In addition to the flexibility and creativity that comes with eclectic design, there are several other reasons why this style might be the perfect interior design for you. Here are five reasons to consider:
It allows you to express your personality and creativity.
It's a great way to mix and match old and new items.
It allows you to incorporate different styles and eras.
It's a great way to create a unique and personalized look.
It's a flexible style that can be easily updated and changed over time.
Choosing the perfect color scheme for your eclectic design is a key step in creating a cohesive and unique look for your home. Consider using a color palette generator, as well as factors such as the room's purpose and natural light, when choosing colors. With these tips and ideas, you can create a one-of-a-kind eclectic design that reflects your personality and style.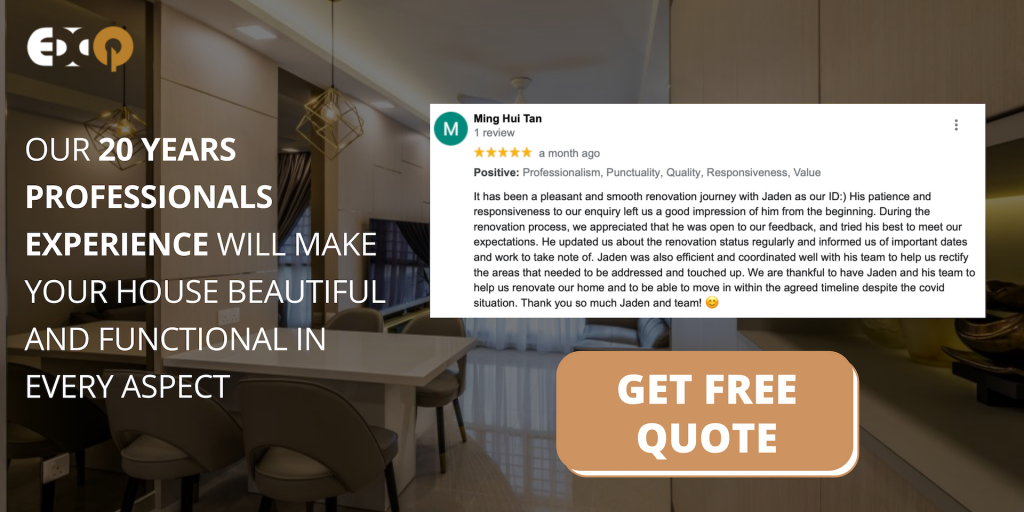 Ready to transform your home with eclectic interior design? Contact us!
20 years of professional experience.
In Exqsite, our team of 20 years of professional experience will make your house beautiful and functional in every aspect, with an eye on detail and perfection. We guarantee you will be satisfied! Here are things that you will get from us:
We provide high-quality workmanship at reasonable prices
We put our clients first by serving them friendly customer service
Employees with over 20 years of experience
Make your renovation situation easier with us. Click here or visit our showroom at 8 Boon Lay Way Tradehub21 #01-18 Singapore, Singapore 609964 for the solution to your renovation problems.
How to Choose the Perfect Color Scheme for Eclectic Design