Are you seeking to elevate the aesthetics and functionality of your living or working space in Singapore? Look no further, as we unveil the crème de la crème of interior design talent in the city-state.
In this article, we bring you a comprehensive guide to discovering the best interior designers in Singapore. Whether you're a homeowner on the lookout for reputable designers to transform your residence or an interior designer seeking to promote your services, this article is tailor-made for you. Interior design plays a pivotal role in shaping the ambiance of any space, and finding the right designer is crucial to realizing your vision.
Let's delve into the world of top-notch interior designers who have been recognized for their creativity, expertise, and exceptional design sensibilities.
Why is choosing the right interior designer crucial?
Understanding the importance of choosing the right interior designer is paramount when seeking to transform your living or working space. Interior design plays a pivotal role in shaping the ambiance and functionality of any environment, making it essential to select a skilled professional who can bring your vision to life. Here are key points to consider:
Impact on Aesthetics: A well-designed interior can significantly enhance the aesthetics of a space, creating an atmosphere that reflects your personality or brand identity. From color schemes and lighting to furniture and decor choices, a skilled interior designer can curate elements that harmonize and elevate the overall visual appeal.

Enhanced Functionality: Beyond aesthetics, a thoughtful interior design also prioritizes functionality. An experienced designer will optimize the layout and space planning to ensure seamless movement and utilization of the area, maximizing its potential for various activities.

Translating Ideas into Reality: While envisioning a design concept might seem straightforward, executing it with finesse requires expertise and experience. The right interior designer possesses the skills to turn your ideas and inspirations into tangible designs, aligning every element to create a cohesive and captivating space.

Added Property Value: Investing in the expertise of a skilled interior designer can significantly increase the value of your property. A well-designed space is more appealing to potential buyers or tenants, leading to higher demand and better returns on investment.

Attention to Detail: Professional interior designers pay meticulous attention to even the smallest details, ensuring that every aspect of the design is considered and refined. This level of precision results in a polished and sophisticated outcome that exudes quality.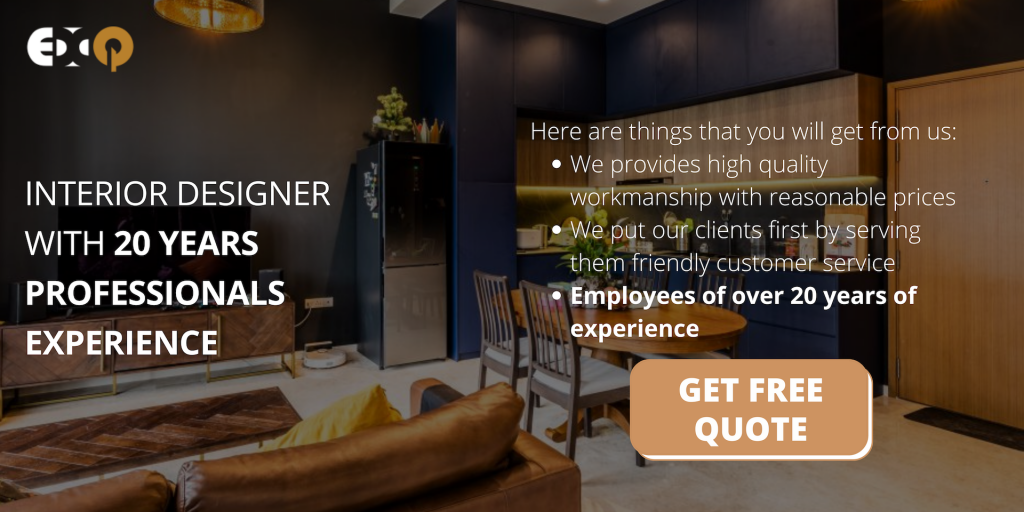 What are the criteria for selecting top designers?
When searching for the best interior designers in Singapore, homeowners should carefully evaluate several essential criteria to ensure they choose the most suitable professional for their project. Consider the following factors to make an informed decision:
Experience: Look for designers with substantial experience in the industry. An experienced interior designer brings valuable insights, problem-solving skills, and a deeper understanding of various design challenges.

Portfolio: Examine the designer's portfolio to assess the range and quality of their previous projects. A diverse portfolio showcases their versatility and ability to adapt their design style to different preferences and spaces.

Client Testimonials: Reading client testimonials and reviews offers valuable feedback on the designer's performance and customer satisfaction. Positive testimonials indicate a designer's ability to deliver on promises and exceed expectations.

Design Style: Each interior designer has a unique design style. Ensure their design aesthetics align with your vision and preferences for your space. Choose a designer whose style resonates with your desired outcome.

Industry Recognition: Consider whether the interior designer has received any industry recognition or awards for their work. Accolades highlight their excellence and expertise in the field.

Which interior designers are showcased in Singapore?
Get ready to explore Singapore's top-notch interior designers, each showcasing their unique talents and expertise in the world of design. Here is a curated list of the best interior designers in Singapore, along with a glimpse of what sets them apart:
Exqsite
With two decades of professional expertise, Exqsite boasts a highly skilled team that will transform your home into a beautiful and functional space, paying meticulous attention to detail and achieving perfection in every aspect. Our utmost priority is your satisfaction, and we guarantee you'll be delighted with the results. Here's what sets us apart:
Impeccable Workmanship: We deliver top-notch workmanship of the highest quality, all while maintaining reasonable prices.

Client-Centric Approach: Our clients are at the heart of everything we do, and we are dedicated to providing friendly and attentive customer service.

Experienced Team: Our employees possess over 20 years of hands-on experience, ensuring the most knowledgeable and skillful professionals are handling your project.

Make your renovation process hassle-free with Exqsite. Visit our showroom located at 8 Boon Lay Way Tradehub21 #01-18 Singapore, Singapore 609964 or click here to find the perfect solution to all your renovation needs.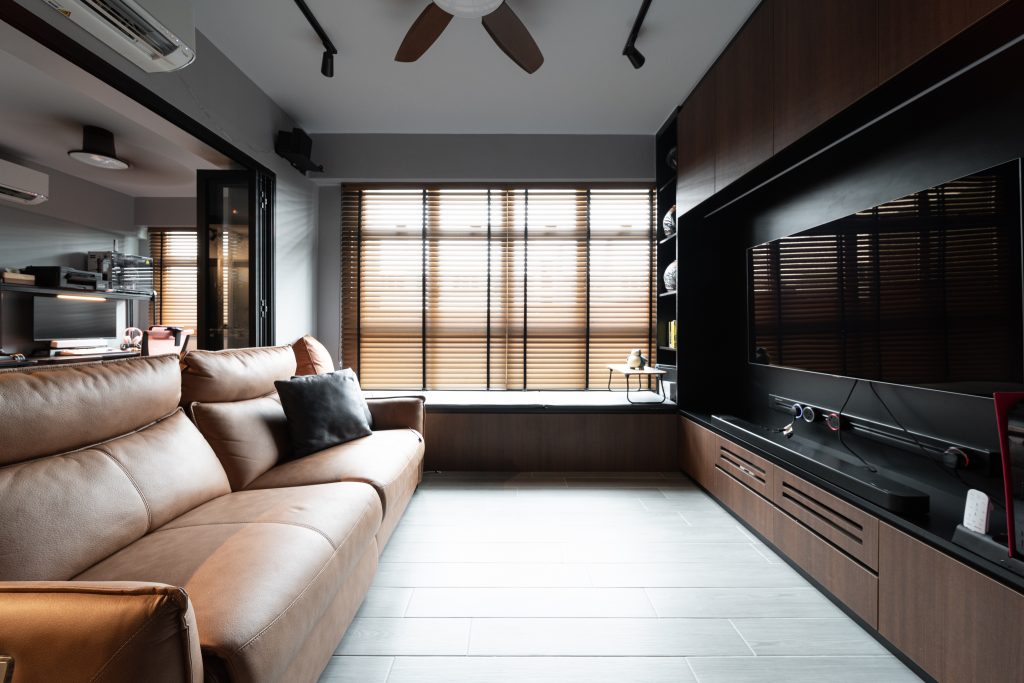 SHEInterior
SHEINTERIOR provides the ideal solution for specialists seeking a new interior design with a comprehensive 3D drawing process. Their services encompass the entire project management journey, from conception to construction, offering architectural and engineering expertise. With SHEINTERIOR, all interior design needs are met with excellence. Clients can expect to receive the best home design plan and results through their services. For more information, interested individuals can contact them here or visit their showroom located at 21 Woodlands Close #09-43 Singapore 737854 (Primiz Biz-Hub).
Elpis Interior
Elpis Interior utilizes 3D rendering and animation services. Elpis Interior offers a comprehensive range of services, covering complete interior design solutions from concept to finalization. They cater to clients at any stage of their project and have a proven track record in serving both private and commercial sectors. Elpis Interior focuses on providing clients with a clear visualization of their space before construction, resulting in significant time and cost savings. Their expertise lies in using 3D rendering and animation to showcase exactly how the space will look, even before the physical build takes place. For individuals seeking real renovation plans with animation and 3D visualization, Elpis Interior can be contacted here or visited at their showroom located at 4A Pahang St, Singapore 198605 for more detailed information.
Ovon-D
Ovon-D provides a hassle-free E-WARRANTY program, ensuring customers have the confidence they need for their investment decision. Their mission is to deliver excellence and quality service to their cherished customers worldwide while maintaining reliability, honesty, professionalism, and trustworthiness. To learn more about their service, interested individuals can click here or visit their showrooms located at 53 Joo Chiat Place Singapore 427777 or 534 Balestier Road Singapore 329860.
MRD
MRD Singapore offers the perfect solution to transform your interior dreams into reality. A key aspect of exceptional interior design is its thematic nature, reflecting your personality, taste, and remaining cost-effective. With an abundance of styles, trends, and designs available, selecting the right one can be challenging. MRD simplifies this process, ensuring you achieve the dream design you desire and more, without any stress. For all your interior needs, you can contact them here or directly reach out to their location at 7 Gambas Crescent #01-01 Ark@Gambas Singapore 757087.
These top interior designers in Singapore are setting the benchmark for design excellence, each bringing their unique strengths and approaches to the table. Whether you seek luxury, sustainability, versatility, minimalism, or innovation, these firms have the expertise to transform your space into a work of art that reflects your personality and enhances your lifestyle.
How can homeowners engage with the best designers?
Engaging with the best interior designers is an exciting journey for homeowners seeking to elevate their living spaces. To make the most of this experience and ensure a successful collaboration, here are practical tips on how to approach and engage with the selected interior designers:
Research and Shortlist: Conduct thorough research on various interior designers and shortlist those whose portfolios align with your design vision. Take note of their specialties, design styles, and client reviews to identify potential matches.

Clear Objectives: Before meeting with the designers, establish clear objectives and goals for your project. Consider the functionality, aesthetics, and any specific requirements you want to address in your space.

Budget Considerations: Determine a realistic budget range for your project. Being transparent about your budget from the beginning will help the designers propose suitable solutions that align with your financial boundaries.

Design Preferences: Gather inspiration images or create mood boards to convey your design preferences effectively. Visual references can be immensely helpful in illustrating the ambiance and style you envision.

Prepare Questions: Prepare a list of questions to ask during consultations. Inquire about their design process, timeline, previous projects, and any other relevant information that will help you assess their suitability for your project.

Open Communication: During consultations, be open and transparent about your expectations and any concerns you may have. Effective communication is vital to ensure the designer fully understands your vision.

Discuss Collaboration: Discuss the level of collaboration you desire throughout the design process. Some homeowners prefer to be actively involved in decision-making, while others entrust the designers to handle every detail.

Review Proposals: Once you receive design proposals, review them carefully and seek clarification on any aspects that require further explanation. Ensure the proposals align with your objectives and design preferences.

Evaluate Past Projects: Take the time to evaluate the designers' past projects and client testimonials. This will give you insights into their ability to deliver successful outcomes and provide you with confidence in your decision.

Trust Your Instincts: Ultimately, trust your instincts and select a designer with whom you feel a strong connection. A good rapport and mutual understanding will pave the way for a productive and enjoyable design journey.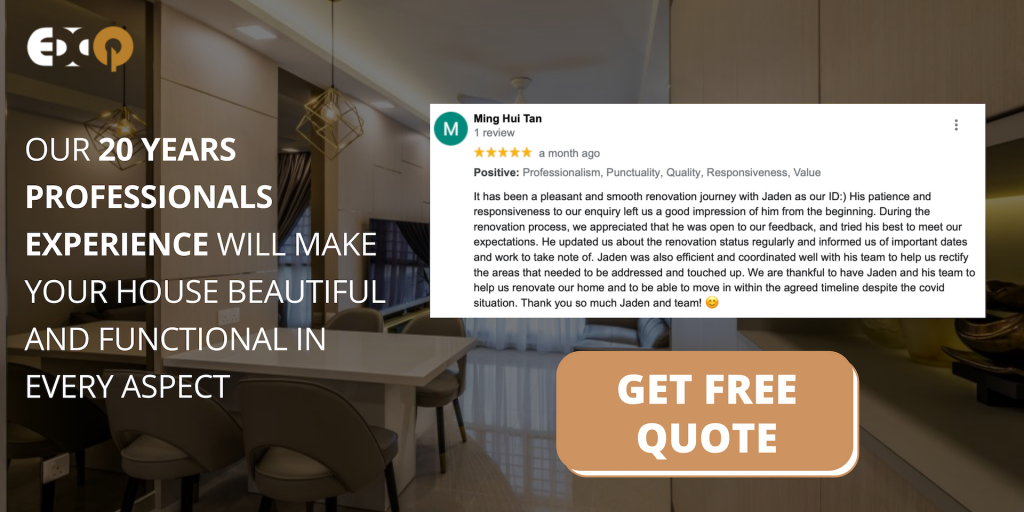 In conclusion
Discovering the best interior designers in Singapore is a pivotal step in achieving your dream space. Whether you're a homeowner looking to revamp your living environment or an interior designer seeking to showcase your talents, this guide has shed light on the crème de la crème of the city's design industry. The impact of a skilled interior designer cannot be overstated; they possess the ability to transform ideas into reality and add immense value to any property.
By considering essential criteria, exploring curated lists of top designers, and engaging with them effectively, homeowners can embark on their design journey with confidence. Simultaneously, interior designers can elevate their services through effective promotion, leveraging portfolios, client referrals, and a strong online presence.
In the dynamic world of interior design, these revelations will undoubtedly pave the way for stunning and functional spaces that captivate the senses and enhance the quality of life for residents and occupants alike.
Design your dream home with Exqsite
20 years of professionals experience
In Exqsite, our team of 20 years of professional experience will make your house beautiful and functional in every aspect, with an eye on detail and perfection. We guarantee you will be satisfied! Here are things that you will get from us:
We provide high-quality workmanship at reasonable prices
We put our clients first by serving them friendly customer service
Employees with over 20 years of experience
Make your renovation situation easier with us. Click here or visit our showroom at 8 Boon Lay Way Tradehub21 #01-18 Singapore, Singapore 609964 for the solution to your renovation problems.
Frequently Asked Question
1) How do I choose the best interior designer in Singapore for my project?
Answer: Selecting the best interior designer in Singapore involves considering several key factors. Look for designers with extensive experience, a diverse portfolio that aligns with your design preferences, positive client testimonials, industry recognition, and a design style that resonates with your vision.
2) Can you provide a list of the top interior designers in Singapore?
Answer: Absolutely! In our comprehensive guide, we showcase a curated list of Singapore's top interior designers. Each designer is known for their exceptional skills, innovative design approaches, and impressive portfolios, making them stand out in the industry.
3) What difference can a top interior designer make in my space?
Answer: A top interior designer can make a significant difference in your space. Their expertise can transform your home or office into a functional and aesthetically pleasing environment that complements your lifestyle or business needs. They have the ability to maximize space utilization, enhance visual appeal, and create a cohesive design that reflects your unique personality or brand identity.
4) How should I prepare for a consultation with a top interior designer?
Answer: Preparing for a consultation with a top interior designer is crucial for effective communication. Start by having a clear idea of your design objectives, style preferences, and any specific requirements you want to address. Gather inspiration images, create a rough budget, and be open to discussing your expectations with the designer.
Unveiling Singapore's Finest: Discover the Best Interior Designers in Singapore